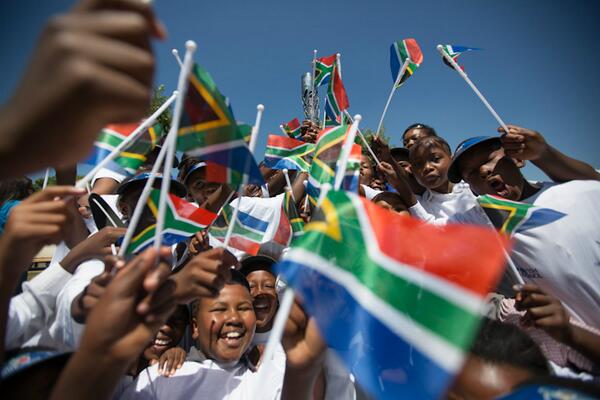 The Queen's Baton Relay is in South Africa stirring up enthusiasm for the Commonwealth Games as well as creating fantastic photo opportunities.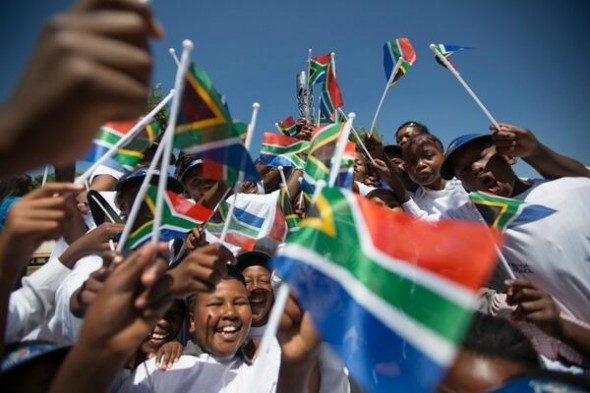 The Relay symbolises the coming together and showcasing of all 70 Commonwealth nations and territories, in preparation for the Commonwealth Games in Glasgow which will be held later this year from 23 July – 3 August.
The baton began its journey four months ago at a ceremony at Buckingham Palace where the Queen placed her message to the Commonwealth into the baton.
It is now travelling  190,000 km in 2,888 days to visit all the Commonwealth nations…and will end in Scotland in time for the Queen's message to be read aloud at the Glasgow 2014 Commonwealth Games Opening Ceremony.
The baton is in South Africa for four days where it has already caused much excitement for the children of Soweto and Daveytown, amongst others.
Here is it's South African journey so far, as chronicled in tweets and photos on the official Baton Relay 2014 Twitter page:
Feb 10: "Descending from the roof of Africa! Today the baton departs stunning Lesotho & heads to Johannesburg, South Africa!"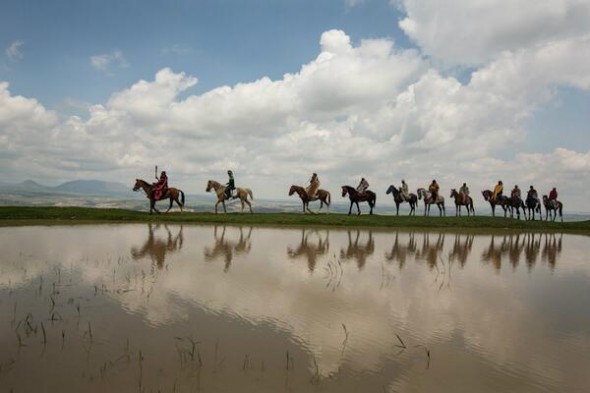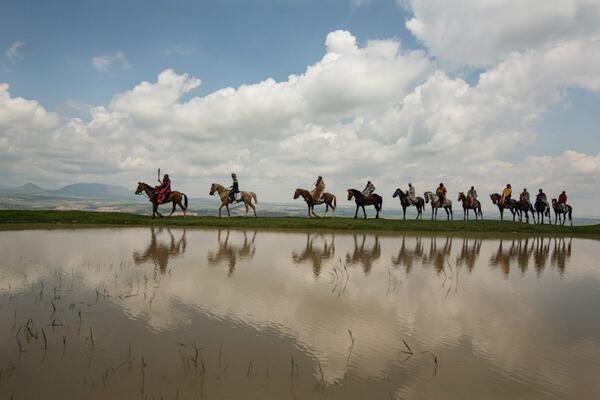 "South Africa! The baton arrived today in Johannesburg to a rapturous reception! It's going to be a great 4 days here!"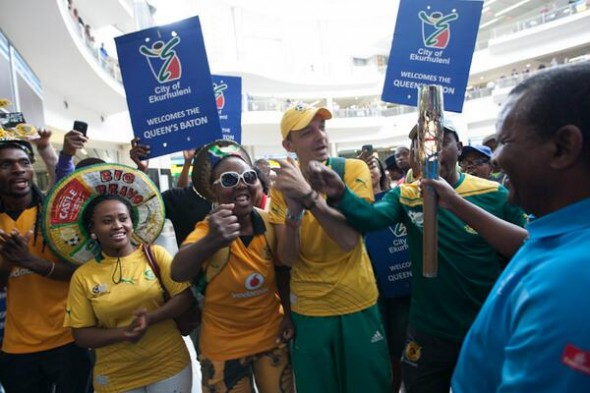 "The 1st baton bearer in today's #BatonRelay to Soweto was Commonwealth Gold medalist javelin thrower Sunette Viljoen!"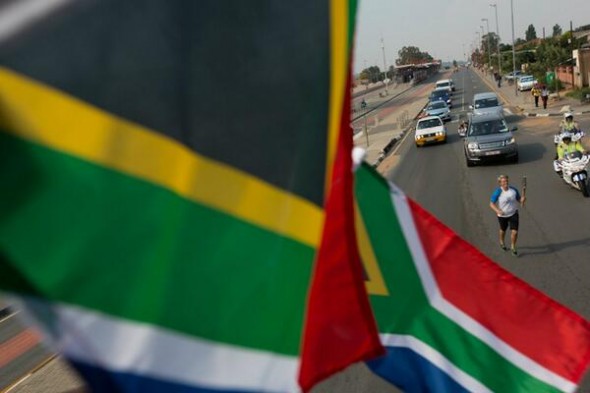 "A big, warm Sowetan hello & thank you to @DundeeCouncil for their 2nd team support of #SouthAfrica!"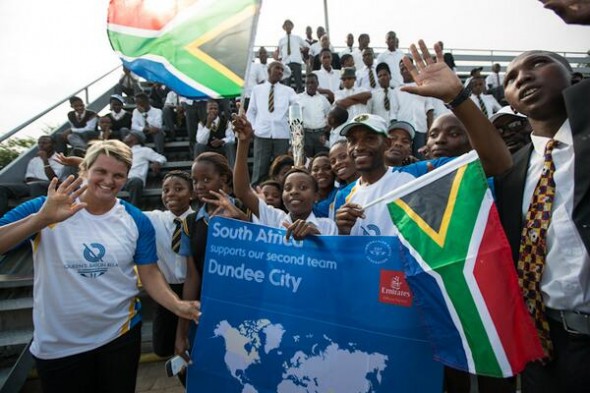 "Keeping afloat with the #BatonRelay! The children of Soweto today showed off their swimming & jumping skills!"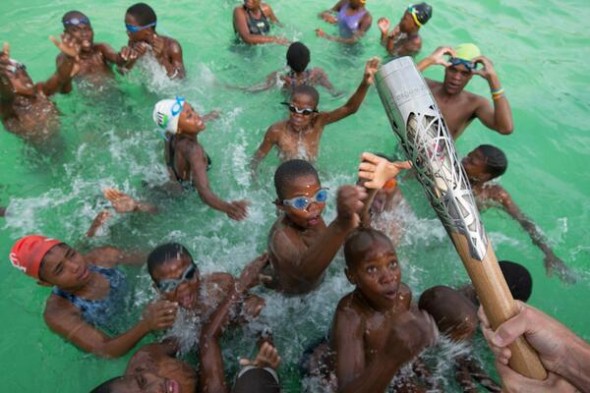 Feb 11: "Today it is heading to Ekurhuleni, which means 'place of peace' in Tsonga!"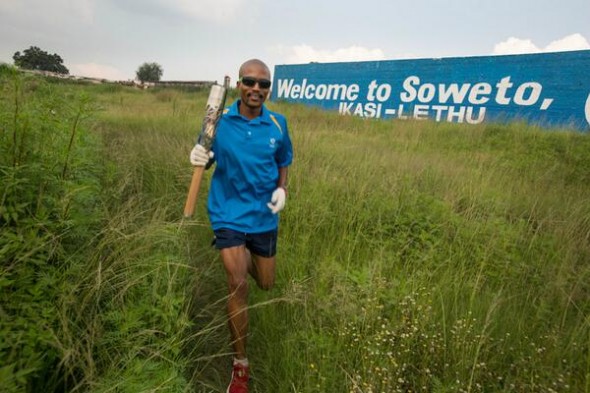 "Summer in the city! These athletes & schoolchildren didn't let the heat stop them from running in the #BatonRelay!"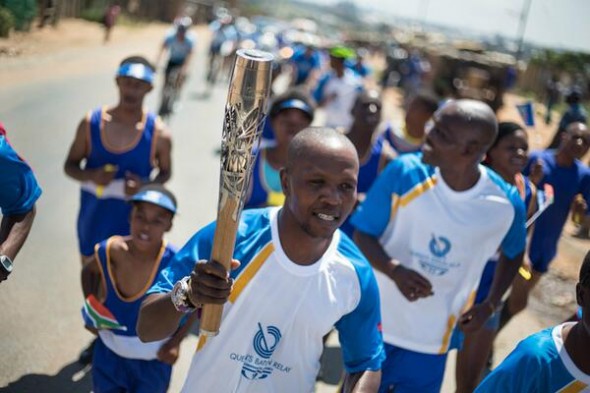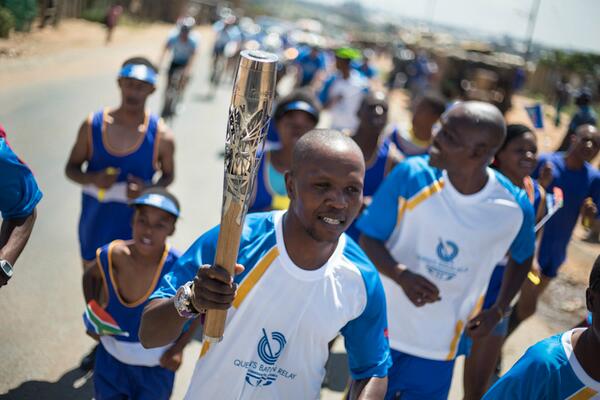 Feb 12 (today): "The starting flags! Schoolchildren came to visit the baton before it departs to Pretoria for the day!"
All images, source: Source: twitter.com/batonrelay2014