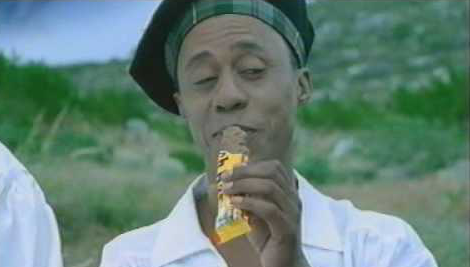 Along with biltong, Mrs Balls and Ouma rusks, Lunch Bar is another one of those uniquely South African treats. Developed by Cadbury specifically for the South African market back in the 1960s, Lunch Bar was created as a "fill me up sweet snack that offers MUCH MUCH MORE."  And so have their ads. Everyone has a favourite. Which is yours?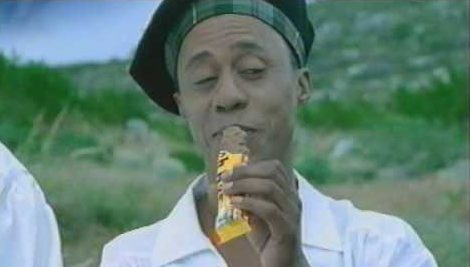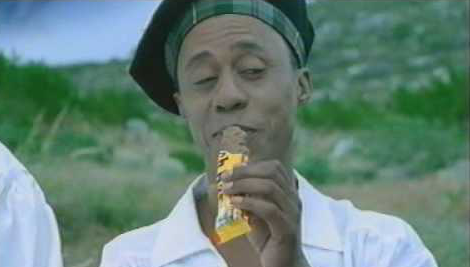 Where it all started. "Mooch mooch moore moonch."
Makatini from Maritzburra. A classic.
Makatini strikes ooot this time.
A fab SA actor meets a not-so-fab American TV rip-off.
Is he saying Obvious or Oviaas?
Nice footwork.
A Spielberg movie meets Tumi.
The return of Makatini. A wee Makatini.