South Africans who live in the UK have had a wonderful month of being able to celebrate their "South African-ness" and proudly show their support for the one rugby team they will always support and believe in…the Springboks, as their new country hosts the Rugby World Cup (RWC). Here's a song, a video and photos from very proud Bokke fans to get us ready for Saturday's match against the All Blacks!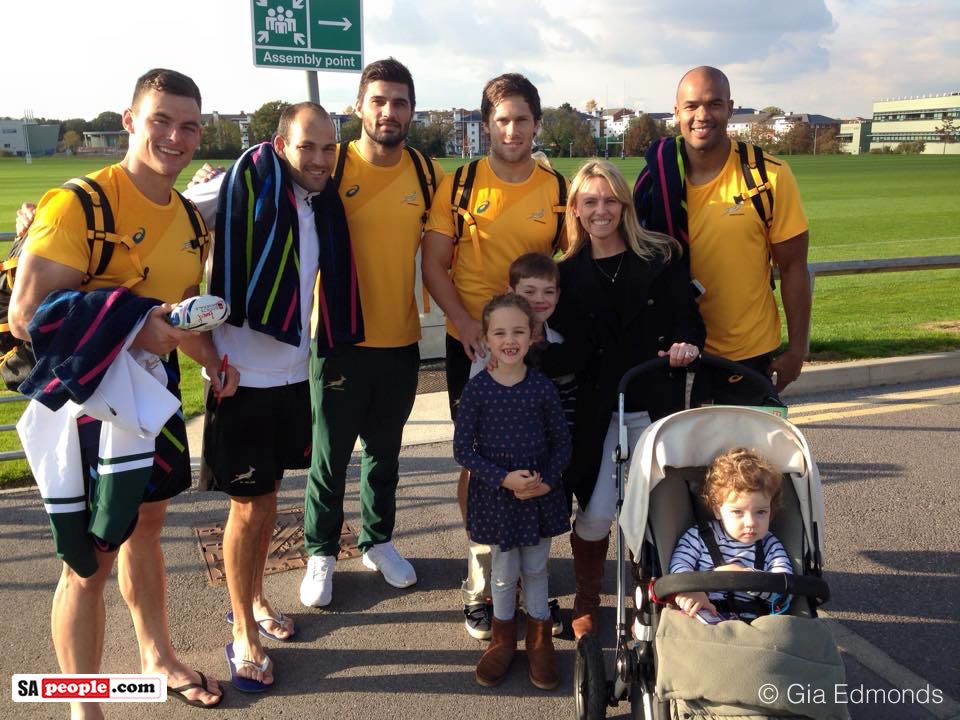 "Look who we bumped into – the Boks!"
Lucky Gia Edmonds bumped into the Springboks in Guildford yesterday.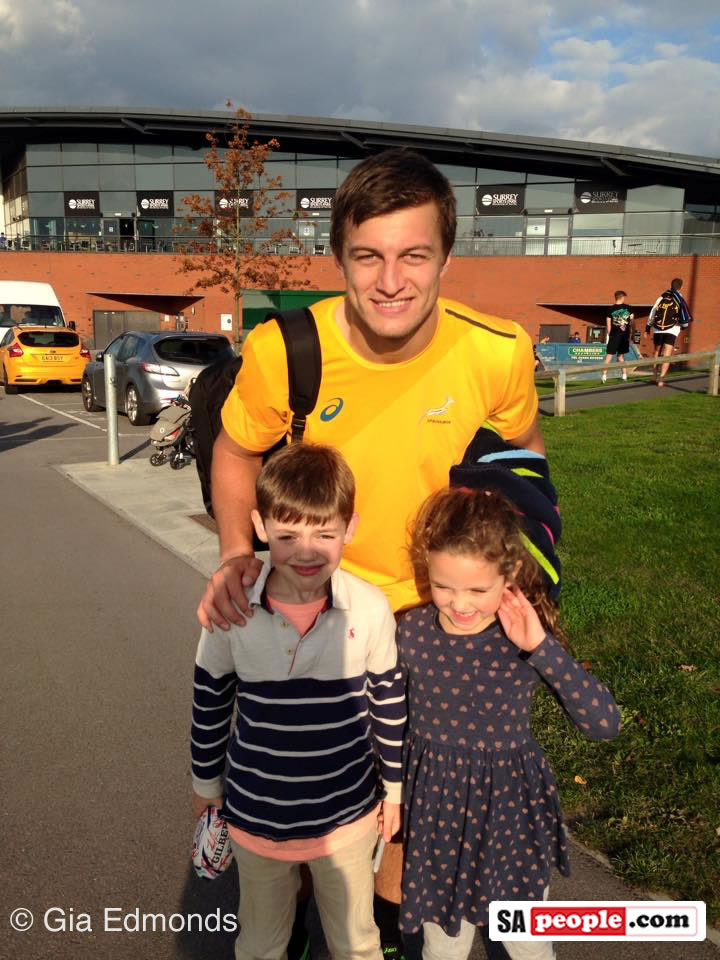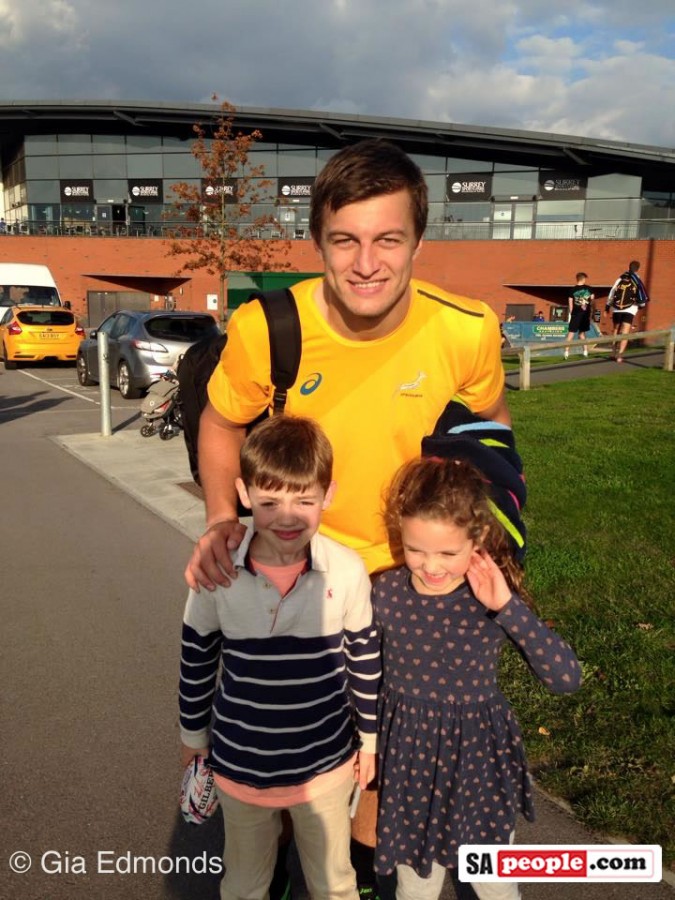 "My kids and I got to meet the Bokke yesterday! So exciting!
"They are training this week at the Surrey sports park, and our house is only five minutes drive from there," says Gia. "It was an impromptu visit and I never thought we would see them!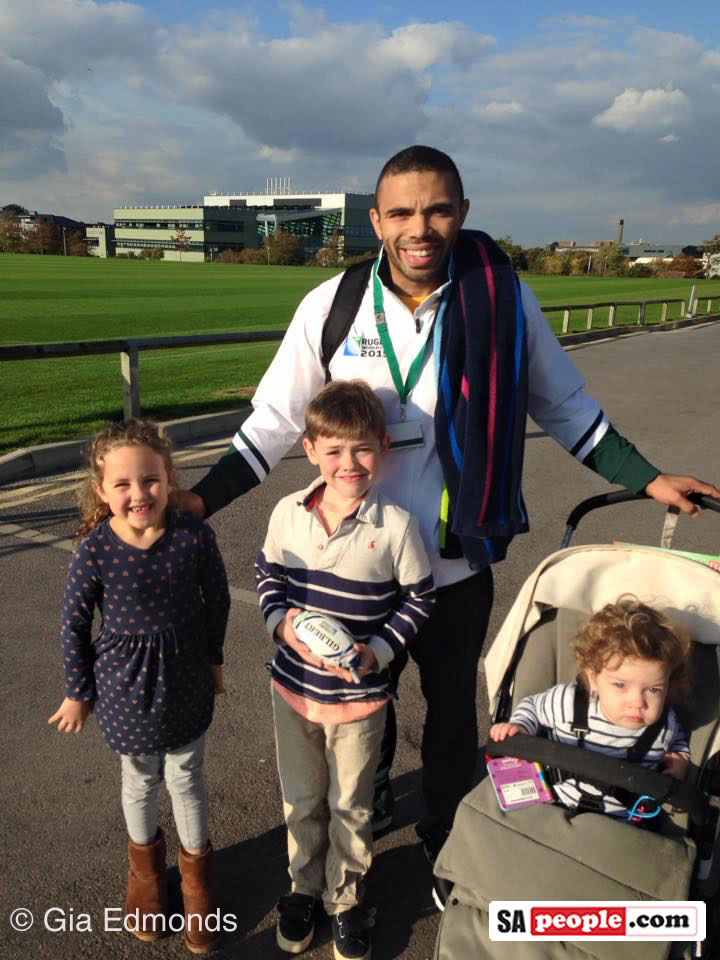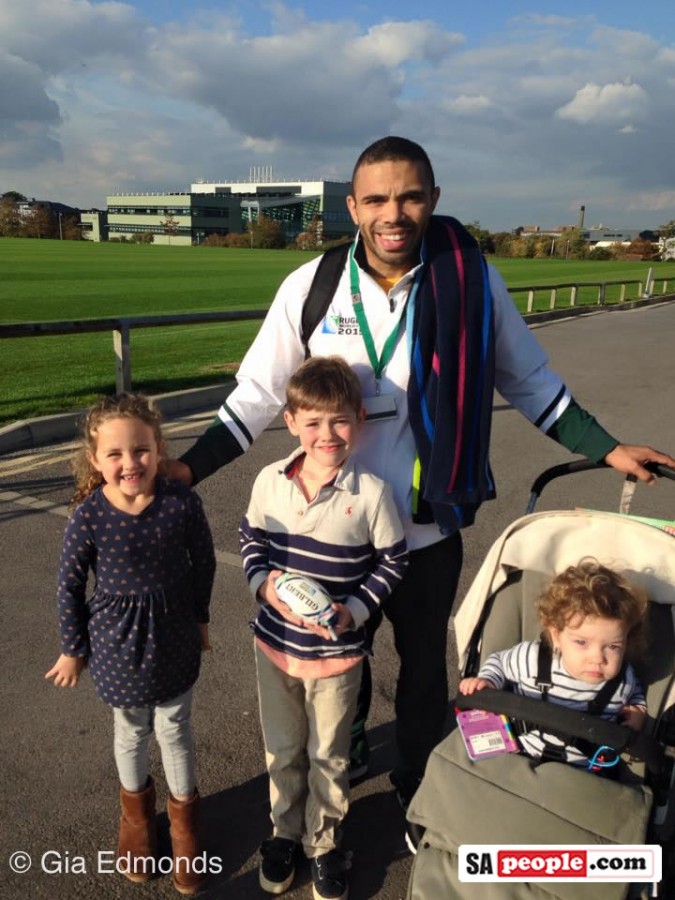 "But our timing was perfect. The Bokke were just finishing their training and were walking back to the centre. We were just in the right place at the right time. Nobody else was there except about five other fans. Really awesome.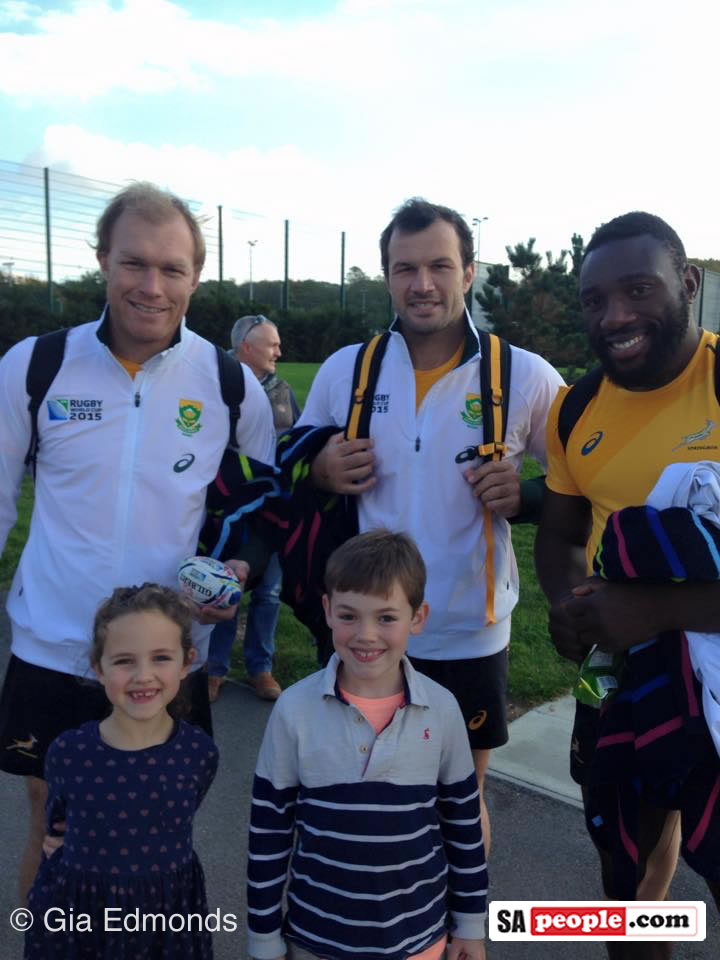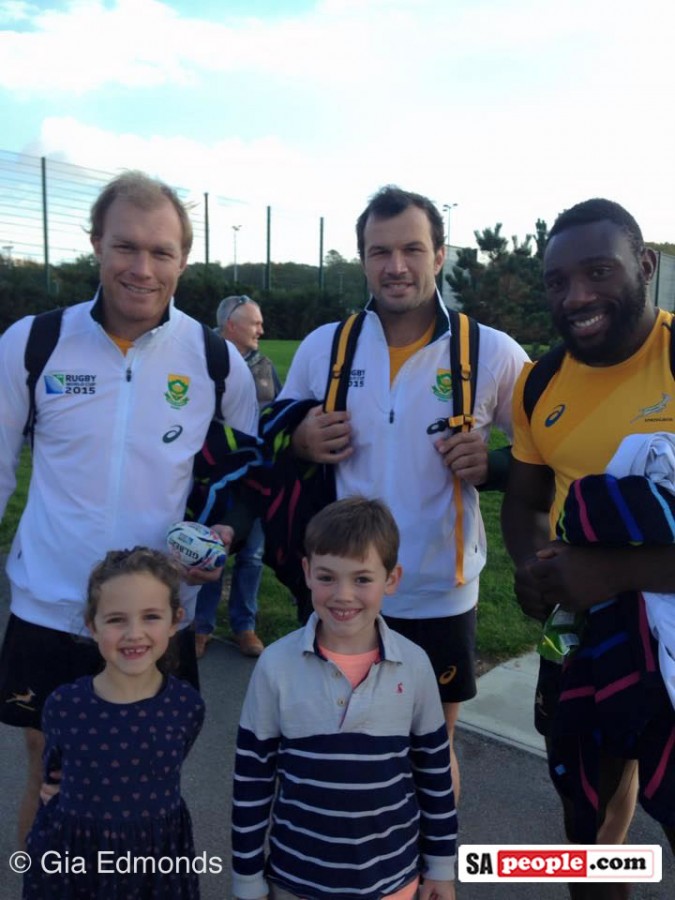 "They were so friendly and nice. So happy to pose and chat to the kids.
"Good luck guys!"
VIDEO: We support out boys, no matter what!
Miwaldo Gericke, who moved with his family to the UK over nine years ago to start a church, has created a patriotic video compilation calling on South African rugby fans around the world to "all stand together and support our boys, no matter what!".
Miwaldo, who has his own inspirational YouTube Channel, produced the video in North Yorkshire, England, with his sister Chivoné and older brother Jeandré.
The proud South African was last in his former homeland in June and July…and, as you can see, he's still flying the flag for SA.
Springbok Fans Sing Shosholoza at Twickenham Station after Rugby
Peter Lurie captured this video of South African fans in London singing joyously after the Springboks beat Wales in the quarter finals to make it through to the semi final on Saturday against New Zealand.
MORE INFO
Miwaldo Gericke on FB
Miwaldo's YouTube Channel
Pemalu, The Casual Cartoonist on FB