The South African Rugby Union (SARU) has announced the resignation of Springbok coach Heyneke Meyer.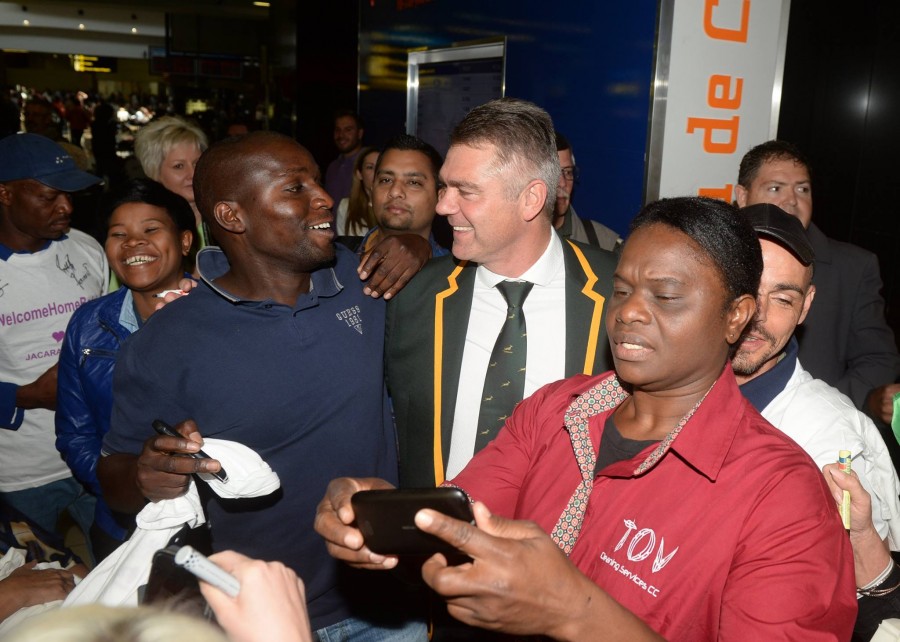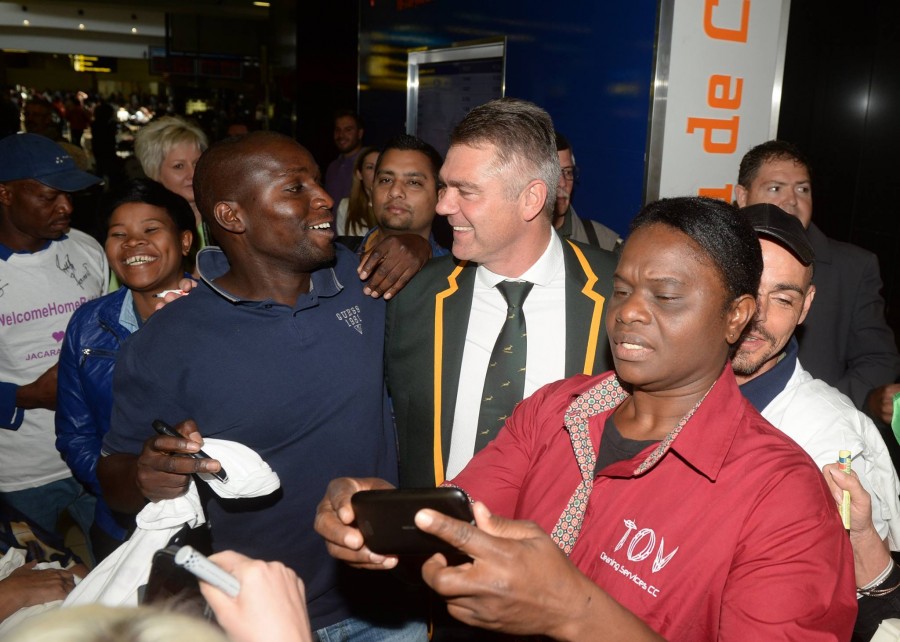 SARU announced on Twitter that Meyer told them "he no longer wished to be considered as a candidate to coach the Springboks.
"Meyer decided to stand aside as coach, a decision he considers to be in the best interest of SA rugby, following recent developments."
According to a press release issued by SARU, his decision to stand aside was made following a recent meeting with SARU's president Oregan Hoskins, and SARU CEO, Jurie Roux.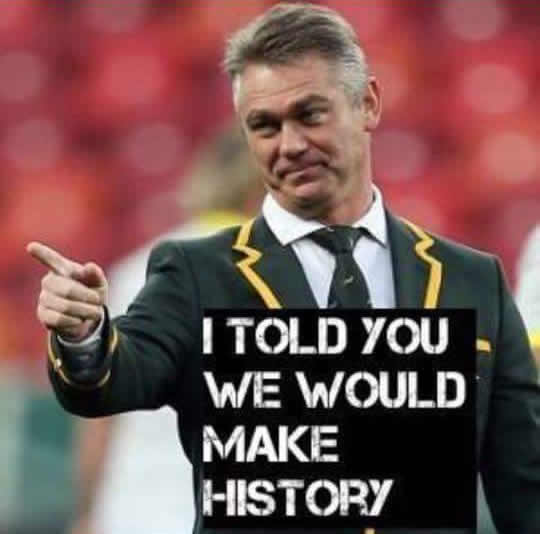 The controversial South African coach, who was criticised for some of his team selection choices, said:
"My integrity has always been very important and I feel I can leave with my head held high."
He extended his gratitude to the many fans and supporters he has gathered over the years, and particularly over the last few rocky months during the lead up to and the Rugby World Cup campaign in which South Africa lost to Japan for the first time in history.
"Thank you to the countless faithful, positive and passionate supporters that have made my job as coach a joy," he said.
SARU President Hoskins said: "Heyneke gave his all for the Springboks and it was a great pleasure to work with such a passionate South African."
Meyer took over a Springbok team that was fourth in the world rankings at the conclusion of the 2011 Rugby World Cup and lifted them to second (to New Zealand) by the end of his first season in charge.
That position was maintained in 2013 and 2014 with a combined winning ratio of 77% which included a record-breaking win over Australia in Brisbane (38-12), a Castle Lager Rugby Championship record victory over Argentina in Soweto (73-13) and the first away win over France in 16 years, as well as two unbeaten end-of-year tours.
In all, Meyer coached the team to 34 victories and two draws in 50 matches. During his tenure, the Springboks recorded a 66.7% winning record in Tests and scored 143 Test tries – second only to New Zealand in that time.
"I have always put the Springboks first in my time as coach and since returning from England I have realised that as much as I believe I still have a lot to offer, the time has come for change," said Meyer.
He added that "I've always maintained that my only motivation was to serve my country and to do what was best for the Springboks.
"I have greatly enjoyed my time as Springbok coach – although it has been highly pressured at times and especially tough on my family, and I would like to thank them for their unwavering support in the last four years.
"I have put my heart and soul into the job and did my very best. I believe that, overall, I leave the team with much to look forward to in 2016, with new structures in place to ensure the Springboks will remain competitive on the world stage.
"The number of young players that have been blooded over the past four seasons, who chose to remain in South Africa, leave the team in a great position to move on in the next few years. I would like to wish the next coach all the success in this wonderful position.
"The Springboks are a special team and carrying the hopes of a nation is a huge responsibility and great privilege. I realised that yet again with all the support I received from ordinary South Africans, both at the World Cup and upon our return to the country. Thank you to the countless faithful, positive and passionate supporters that have made my job as coach a joy.
"To everyone at SARU and for the hard work and commitment of my management and support team, I will be forever thankful. And finally to the players – you are ultimately the reason why I coach and you've enriched my life in the last four years."
Hoskins thanked Meyer for his services to South African rugby.
"We have reached a natural watershed in many ways with a significant number of senior players either retiring or moving overseas as well as the fact that our Strategic Transformation Plan is now in full swing," said Hoskins.
"Heyneke gave his all for the Springboks and it was a great pleasure to work with such a passionate South African. There were many highlights during his time as coach and those are the moments we will remember.
"He also set very high standards of behaviour for himself, his management team and his players and he was and is a credit to South African rugby. I'm sure all my colleagues join me in wishing him the very best of luck in whatever coaching path his career now takes him."
SARU said that the search for a successor would begin immediately.
The CEO will present the process of recruitment as per the recommendation of the High Performance Committee for approval to the Executive Council on Wednesday, after which it will be shared with the provincial unions at the General Council meeting two days later.
It was also announced this morning that the Springboks will face England and Wales in London and Cardiff in November 2016; and that SARU has signed a new five-year sponsorship deal with Tsogo Sun.