South Africans celebrated Freedom Day with mixed feelings. While some rejoiced in the freedoms of today, others expressed disappointment in the President and government of the day.
Here are some pictures and messages from SAPeople members that summed up the sentiments of many South Africans celebrating 22 years of freedom:
For some freedom means being imprisoned in their homes…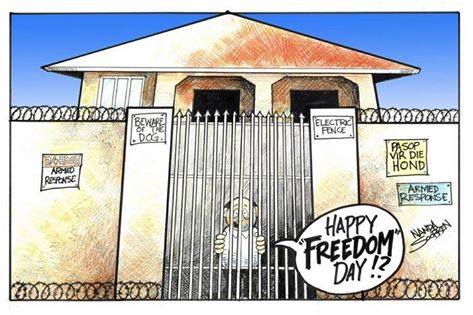 For others, Freedom Day wasn't a public holiday at all. This is a shout out to all those – like Anthony Richards (in his crane) – who were working (albeit with gorgeous views!) – "Freedom day @ work looking 2 the mountain…"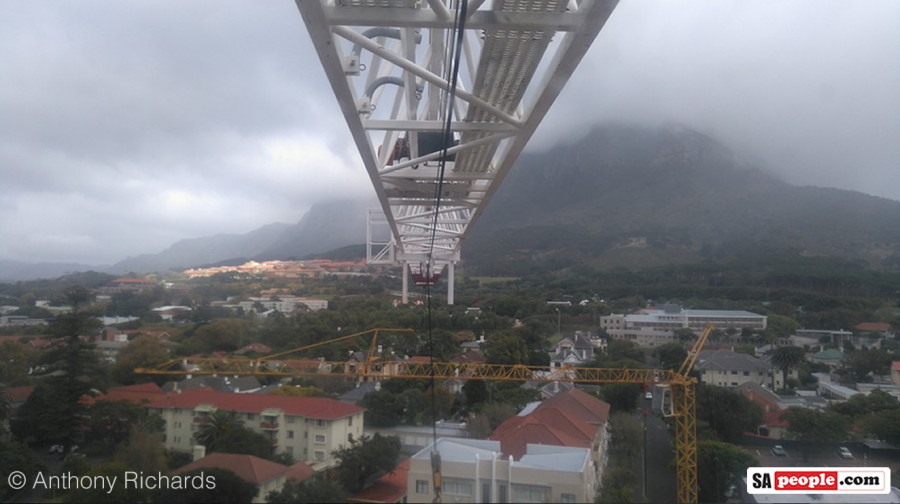 Some, like expat Monica Francis Maier, were frustrated that true freedom has still not been achieved:
"Happy Freedom Day South Africa! Mandela knew that freedom is not achieved simply by breaking the bonds of tyranny. Freedom means liberation from hunger, poverty, and all forms of discrimination. Two decades later, our country has failed to make these ideas a reality for all people. Aluta Continua! Sending you much love from beautiful Cardiff, Wales, United Kingdom! ❤️"
Others, such as Vicki Smith, wanted to focus on positivity:
"Let's try and keep things positive today and celebrate our diversity. Happy Freedom Day to all my fellow South Africans. Much love to you."
KwaZulu-Natal photographer Andrew Harvard lamented the lack of real freedom so many people – like the man in the large photo below – have.
"'Happy Freedom' Day South Africa…" said Andrew, later adding, "He's free to roam the streets with no housing or food."
Andrew also quoted Abraham Lincoln, Complete Works – Volume XII – "Those who deny freedom to others, deserve it not for themselves."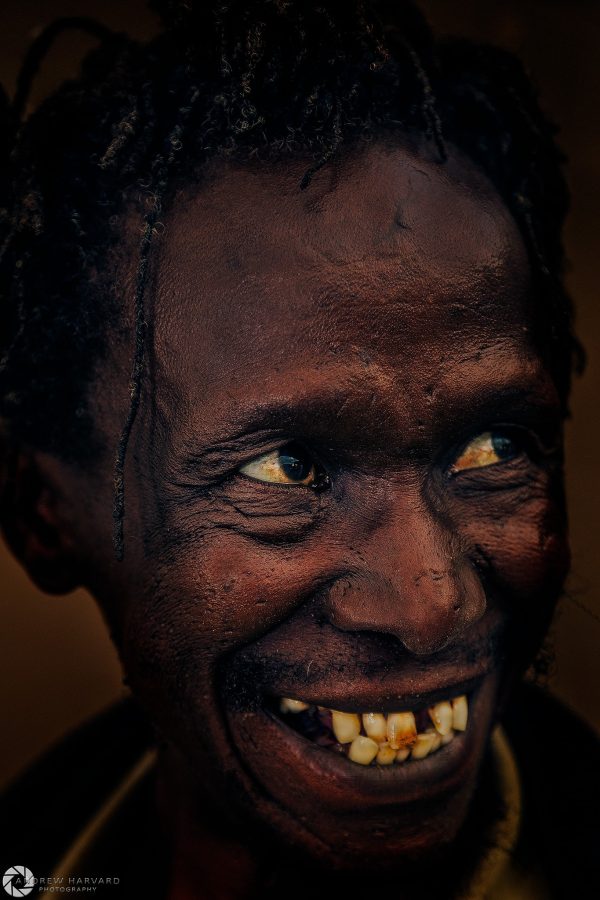 Makhosi Mnguni gave a shout out to those who sacrificed so much for this freedom…
"Even though I don't like the 1994 compromise, I take a bit of what it brought with joy. My thoughts go to those who were imprisoned or died for us to have this freedom and their fate never done justice. Biko, Goniwe, Sobukwe, and many more. They would snigger and look away for this freedom we claim to have."
Leeann Barnard remembered the difference between the Old and the New days…
"Never forget getting on the train with my coloured friend Gail (my mom was teaching at a coloured high school), when a train conductor told her to get off at the next station and go to 3rd class. I was 16, I stood there and said: "How can you do this to her, she is a human being, not an Animal?" He kept shouting at both of us and at Steenberg pushed her off the train. She fell and hurt her knees… Both of us went home to my mom, sobbing. Mom phoned the train services and the police – they just ignored her and slammed the phone down…A few years later, after apartheid fell away, well Gail and I went to the Spur, looked at the Waiter and said, "Today is a Celebration, we are Twins". He looked at her, then me, shrugged his shoulders, and later the waiters sang happy birthday to us… we celebrated our birth of a new kind of friendship. That to me is freedom."
Dineo Makuru, expressed what many probably felt:
"We may not be where we want to be, but we can't say that what we have is not worth celebrating. I will bring colour into this because yes, as black people we cherish this day… as our parents did not have the freedom that we have. We cherish this day because we know the past was hard and brutal for them. We cherish this day because they did not have the opportunities we have. Yes, we still have a long way to go as South Africans, but I won't say that 'there is no freedom' because I know there is (compared to what my grandparents and parents had). Happy Freedom Day to All South Africans ❤️"
And as the sun rose on the anniversary this morning, it brought a ray of hope for the future as South Africans of all races were able to share their views and listen to each other…
As Jeanette Bergoff said: "South Africa is not perfect… in fact it is in serious trouble, but it is the individuals of all races that can make SA great again… if we stand together and make the necessary changes."