A teenager from Philippi Village in the Western Cape, Siphelele Xabendlini, has beaten the odds to become the top student in Science in South Africa with an incredible mark of 100%. The 18-year-old also scored a whopping 92% for Maths.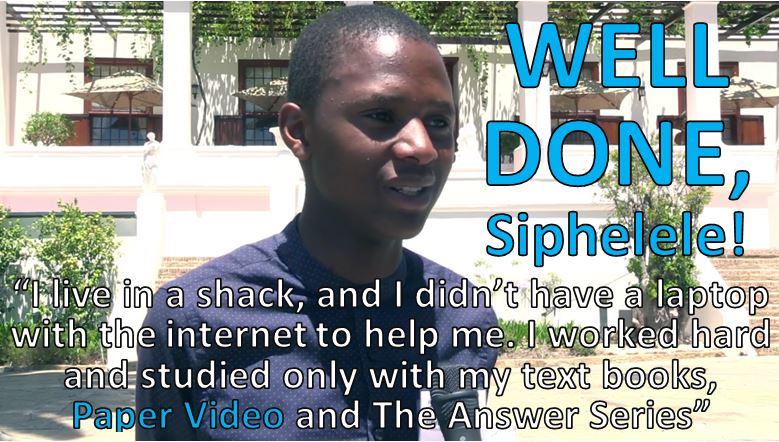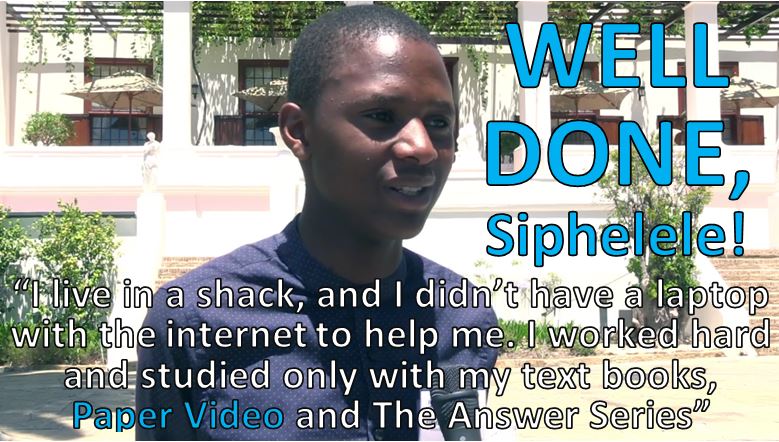 According to Philippi Village's facebook page, Siphelele believes determination and dedication are all that's needed to succeed.
"And he should know – the Philippi teen is the first matric pupil from a previously disadvantaged school [Phandulwazi High School in Lower Crossroads] to ever make it to the top spot for physical science in the Western Cape," says the page.
Siphelele originally came from the Eastern Cape and moved to Browns Farm on the Cape Flats in 2014. According to Skills Portal, he chose to remain in the area – despite offers to move away – because he wanted to stay close to his family.
"He decided that he would reach for the stars and refused to let circumstances or events ruin his opportunities… you are an inspiration and prove that your situation does not determine your destination!" said WC Education Minister Debbie Schäfer.
Western Cape Premier Helen Zille – who addressed the province's annual Matric Awards Function yesterday – tweeted the news Thursday afternoon, adding "truly amazing!".
At the Function, held at Zille's residence (Leeuwenhof) in Cape Town, Siphelele said: "I live in a shack, and I didn't have a laptop with fancy programmes from the internet to help me. I worked hard and studied only with my text books, Paper Video and The Answer series."
Paper Video was founded by Chris Mills and Paul Maree in 2014. The enterprise creates and distributes educational resources (e-tools) to "allow every South African student the opportunity to access a quality teacher".
Paper Video said: "#WellDone to Siphelele Xabendlini, the top #Physics student in Western Cape for #Matric2016! We're super proud that the Paper Video resources contributed to your studies!
"You're a testament to what can be achieved through hard work and making the most of your opportunities!"
Not everyone was delighted with Zille's celebratory tweet, with one "Mamiya" asking "but why are there still people living in shacks? And schools where kids have to learn via videos?"
Zille responded: "Because no government ANYWHERE in the world, can build a house for everyone who needs one. We do not have the tax base… Ppl must focus on education and economic growth for jobs."
When Mamiya pressed that it wasn't right that learners "are forced to teach themselves", Zille said: "That is why we trying to do something about SADTU. Help us, don't accuse us."
Siphelele Xabendlini got 92% for Maths and 100% for Science. Lives in a shack, attending a historically disadvantaged school. Truly amazing! https://t.co/DwUvSOOWtA

— Helen Zille (@helenzille) January 12, 2017
#WellDone to S.Xabendlini, top #Physics student in WC for #Matric2016! We're proud to have assisted in your studies! https://t.co/4uE3A1PtXP pic.twitter.com/HyNtC8H72m

— Paper Video (@PaperVideoZA) January 13, 2017
All the learner winners at the @WCEDnews #NSCAwards https://t.co/OriwQwvzKQ pic.twitter.com/1DRGKtu566

— Jaywant Parbhoo (@JayParbhoo_wced) January 12, 2017