The State of the Nation Address (SONA) 2017 in Cape Town, South Africa, was a lot of the same old same old. Chaos. Brawls. Political parties kicked out of parliament (EFF). Parties walking out (DA). Buthelezi wearing his feather. Lots of pointing, and even more 'points of order'. Swearing, insults and fists being thrown. And although Zuma had promised the media would have full access, yet again access was temporarily withdrawn (until Mmusi Maimane negotiated to let them back in). Below are some of the tweets and videos to fill you in…
Basically President Jacob Zuma was late. Opposition members called him "rotten to the core" (that was Julius Malema, Economic Freedom Fighter leader) and a "scoundrel" (because of ongoing alleged corruption scandals, largely concerning his close ties with the Gupta family).
5 names President #Zuma was called during #SONA2017 #IOL. How do you react to this? pic.twitter.com/4YrQ4wogD8

— IOL News (@IOL) February 9, 2017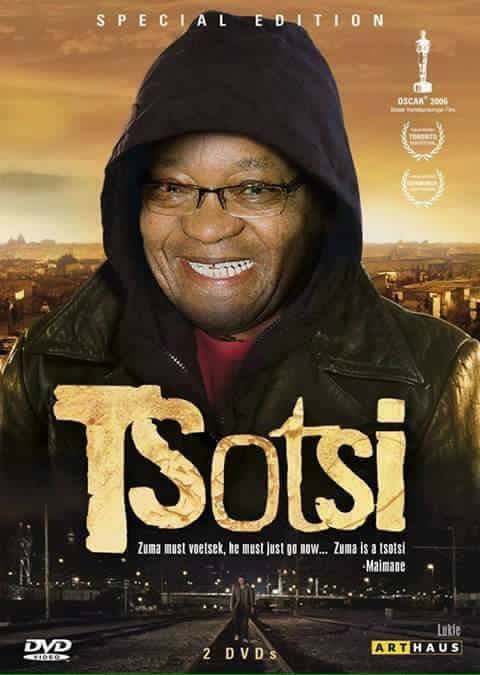 Malema's EFF attempted to stop South Africa's president from delivering his annual speech to the nation, calling him unfit for office. But, predictably, they were thrown out – amidst much fighting – by security men in white.
The Democratic Alliance's (DA's) lawmakers stormed out in protest, to the sounds of African National Congress members shouting "Out! Out!".
Zuma then laughed (again), and said "finally", before delivering his address. Read the full transcript of the 2017 State of the Nation Address here. Zuma announced there will be radical economic transformation.
And that was it… basically. Scroll down thro' the videos and tweets for a catch-up.
The whole sorry saga…
This is the image of the securitisation of the state and the politicisation of the police service. Shameful. #SONA2017 pic.twitter.com/QdaDXQLvvC

— Eusebius McKaiser (@Eusebius) February 9, 2017
Cape Town's mayor…
I had to leave #SONA2017 because we got pepper sprayed in the gallery. Zuma is a disgrace.

— Patricia de Lille (@PatriciaDeLille) February 9, 2017
When Maimane fought for the press to be allowed in…
DA leader Mmusi Maimane intervenes, confronts police for blocking media at Parliament #SONA2017 @AfriNewsAgency pic.twitter.com/RpfX1pcgiy

— Mr.C (@MrIntelligent64) February 9, 2017
Western Cape Premier Helen Zille…
Amazing to hear Pres Zuma speaking about 9 equity share schemes as if it is a new way of land redistribution. There are 81 in WCAPE!

— Helen Zille (@helenzille) February 9, 2017
A word from the sponsors… well, the SA Government…
South Africa is a safe and stable country where the Constitution and the rule of law applies #SONA2017

— South African Gov (@GovernmentZA) February 9, 2017
Some opinions…
A very sad,painful and embarrassing evening.What is democracy? Or is it just freedom from Apartheid and "Cry Havoc,Let Slip the Dogs of War"

— Tito Mboweni (@tito_mboweni) February 9, 2017
When you realise Buthelezi had the perfect accessory for your outfit #SONA17 pic.twitter.com/JgZRdxmrPL

— Hilton T.Stevens (@Hilllix) February 9, 2017
Malema speaks… and many listened…
#SONA2017 Julius Malema is up, wants clarity on the cable ties and injections allegedly carried by SAPS. LIVE >> https://t.co/dueJDKtUw9 pic.twitter.com/4BHRxc7uZ6

— eNCA (@eNCA) February 9, 2017
History will respect julius malema even if you don't #SONA2017

— Real Madrid (@Jackymaluleke) February 9, 2017
The moment media freedom was lost and the sound was cut…
Sound cut as EFFs Julius Malema say
❝Zuma ke legodu❞ #SAfmSONA2017 #sabcnews pic.twitter.com/10buo6piy9

— SAfm #PMLive ? (@safmpmlive) February 9, 2017
#SONA2017 audio feed from Parliament's been silenced. Here come the riot police to remove the @EFFSouthAfrica @sapeople

— Suzanne Brenner (@prowriting) February 9, 2017
Keynote Zuma speech disrupted as lawmakers brawl https://t.co/tvqHzPQxU7 pic.twitter.com/FmVmrPhC2g

— Reuters Top News (@Reuters) February 9, 2017
#SONA2017 VIDEO: Fisticuffs fly as @ParliamentofRSA protection services remove @EFFSouthAfrica MPs pic.twitter.com/RQqGaV72zR

— Nickolaus Bauer (@NickolausBauer) February 9, 2017
I'm sure Julius Malema regrets losing weight… They couldn't lift him up before. Ndlozi was their favorite load.

— Architect? (@adrenalinda) February 9, 2017
With the EFF gone, some fell asleep…
ANC MPs 15 min after Zuma started #SONA2017 pic.twitter.com/qgzaLHXDwv

— Jan de Lange (@JanniedeLange) February 9, 2017
On a serious note…
Pravin Gordhan not clapping once to Zuma's announcements of fundamental changes to economy. Was he consulted? @News24 #SONA2017

— Adriaan Basson (@AdriaanBasson) February 9, 2017
A kodak moment…
EFF Leader Julius Malema and DA Chief Whipple John Steenhuisen have a chat before Malema leaves #SONA2017 pic.twitter.com/LlqHfqq6j5

— Zulpha Khan (@zulphak) February 9, 2017
Maimane venting…
I'm No DA member:

Say what you say and believe what you believe…Mmusi Maimane is my President ? ?. ✊ ✊ #SONA2017 pic.twitter.com/xuTDcPETFZ

— Sundowns_Fanatic ⭐ (@Solomon_Madube) February 9, 2017
#SONA2017 Mmusi Maimane speaks outside Parliament after walking out pic.twitter.com/vekDAhILBN

— eNCA (@eNCA) February 9, 2017
A highlight of the evening for some… watch from about 1'50" as the sign language guy translates some of the foul language!
Here's a close-up of the sign language interpreter's big moment…
MUST WATCH??? The sign language translator at #SONA2017 is uncensored and sooo unlocked. WOW

RT for awareness? pic.twitter.com/VLASFmeMOV

— Nehemiah Sikhosana (@SVRGNSN) February 9, 2017
DA leader Maimane will hold a press conference Friday morning to announce a plan of action following SONA2017. He says:
The ANC under Jacob Zuma has broken Parliament, broken the Constitution and broken our country. – @MmusiMaimane #SONA2017 pic.twitter.com/gc5SHclCkk

— Democratic Alliance (@Our_DA) February 9, 2017
"It has become quite CLEAR that this Parliament no longer stands for the rule of law!" – @MmusiMaimane

RETWEET if you agree! #SONA2017 pic.twitter.com/KO8g99PaSE

— Democratic Alliance (@Our_DA) February 9, 2017
And a last word from the EFF:
Thank you South Africa, we are all well. We live another day to continue fighting in defense of the constitution. #Asijiki

— EFF Official Account (@EFFSouthAfrica) February 9, 2017
And what does the President say?
Zuma be like…#SONA2017 pic.twitter.com/1KkLPd35W2

— Maps Maponyane (@MapsMaponyane) February 9, 2017
All wrapped up with another brilliant ad from South Africa's favourite ad makers (and restaurant chain), Nando's:
#SONA2017 pic.twitter.com/LAZgVbibKl

— NandosSA (@NandosSA) February 9, 2017