Suzy Jones is not South African… but like many in New Zealand, and around the world, she's mourning the passing of Joost van der Westhuizen, the former Springbok scrumhalf who passed away on Monday after a long struggle with Motor Neurone Disease (MND).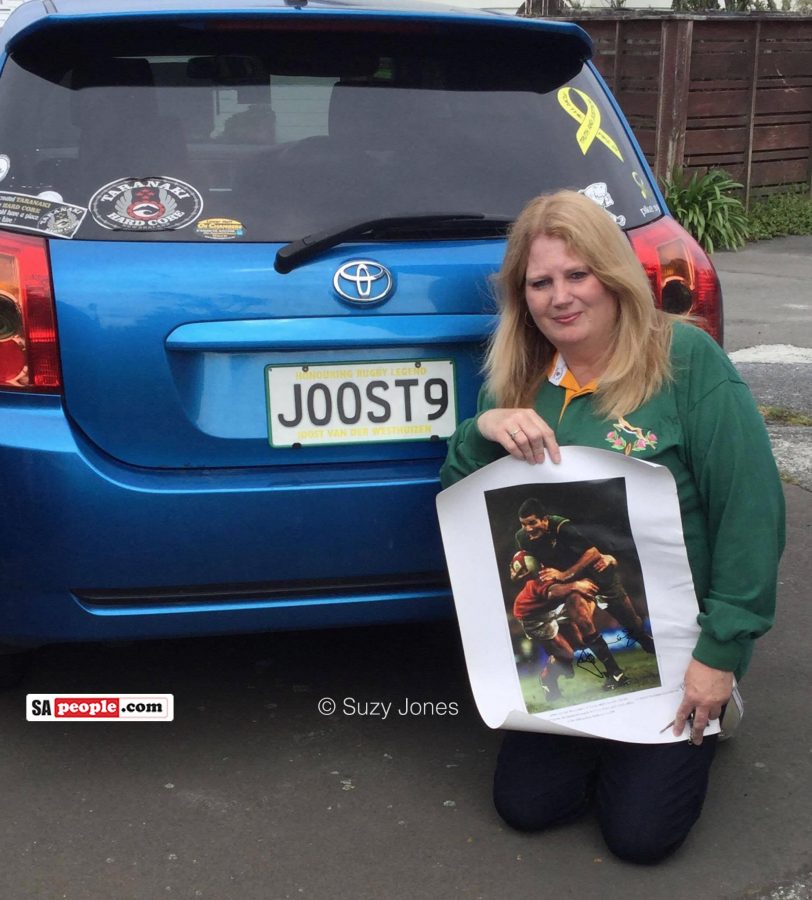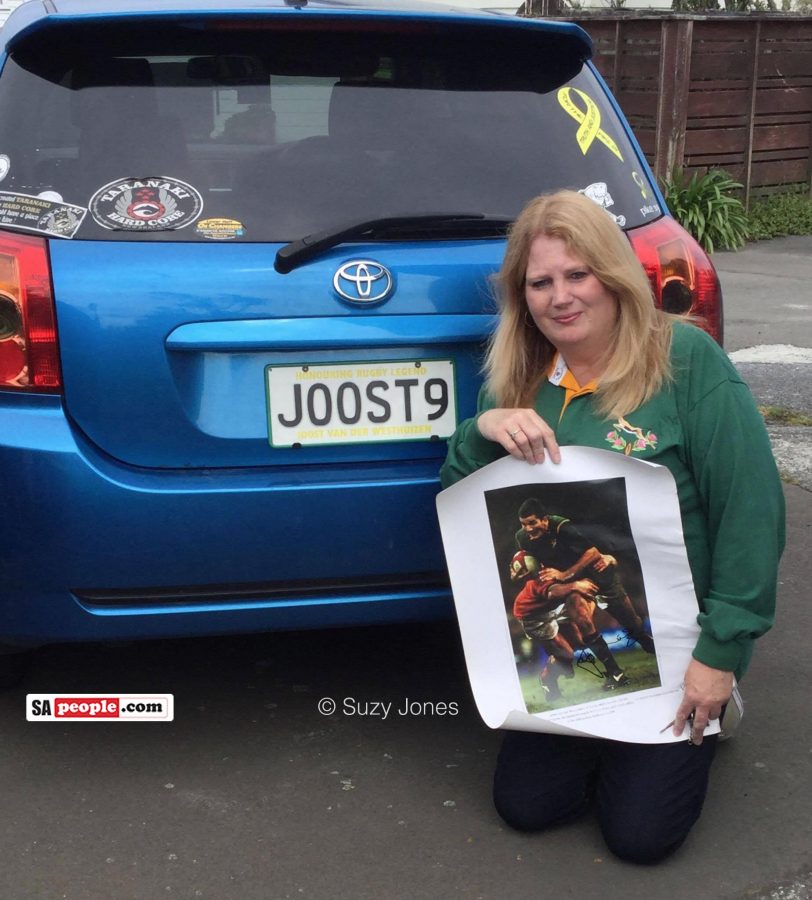 Suzy says: "I may be a Kiwi but I'm a Springbok supporter, and Joost was always my favourite. I stand with you all and salute our hero and legend." 
Suzy, who has been a Bok supporter for years (and admits she does get a hard time for it!), says she is "so saddened by his death".
The New Zealander nurse, who sometimes treats MND patients, told SAPeople that last year she tweeted Joost a photo of her personalised 'Joost9' car number plate.
"He replied to me and thanked me," she says. "I was very touched that he took the time to reply to me." (Joost used eye movement recognition technology to type.)
Joost tweeted: "Wow. I don't know what to say. Thank you. May you have a blessed day."


On behalf of New Zealanders, Suzy says: "He will be greatly missed by all of us, myself included…
"I have sadly cared for many patients with MND. I intend to keep supporting the J9 Foundation and local MND groups. We must find a cure for the beast that took Joost's life, and many others too.
"My thoughts and prayers continue to be with his family and all of you over there."
Joost tackled his way into the hearts of people around the world when he bravely stood in harm's way three times to stop the rampaging All Blacks' Jonah Lomu from scoring a try in the 1995 Rugby World Cup. In the spirit of true sportsmanship, the two went on to enjoy a special friendship… until Lomu tragically died in 2015. (Watch the visit Jonah Lomu made to Joost van der Westhuizen's house in South Africa.)
Support Joost's J9 Foundation here.