LOS ANGELES (Reuters) – Jazz and R & B singer Al Jarreau, a seven-time Grammy winner whose hits included "We're in This Love Together" and "Moonlighting," died on Sunday in Los Angeles at age 76, just days after announcing he was retiring from touring because of poor health. (Scroll down for South African Arts Minister's comments.)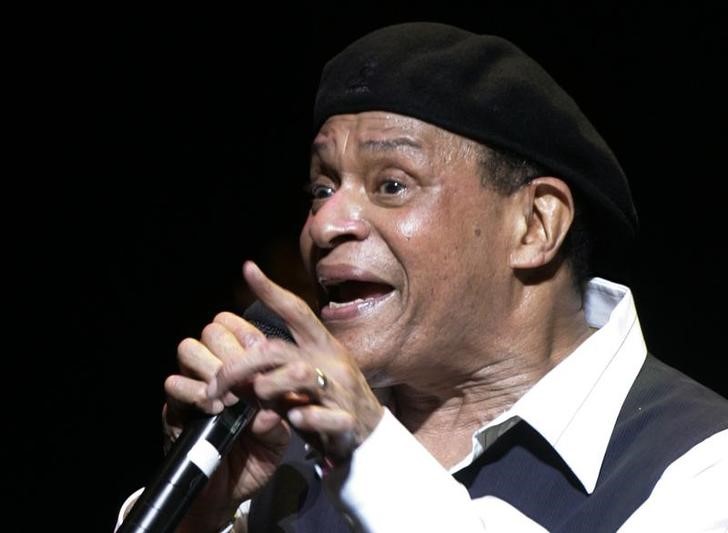 His Facebook page said Jarreau "passed away this morning, at about 600am LA time. He was in the hospital, kept comfortable by his wife, son, and a few of his family and friends."
No cause of death was given.
Jarreau was hospitalized for exhaustion last week and forced to cancel his remaining tour dates for 2017. He announced on Wednesday he was giving up touring.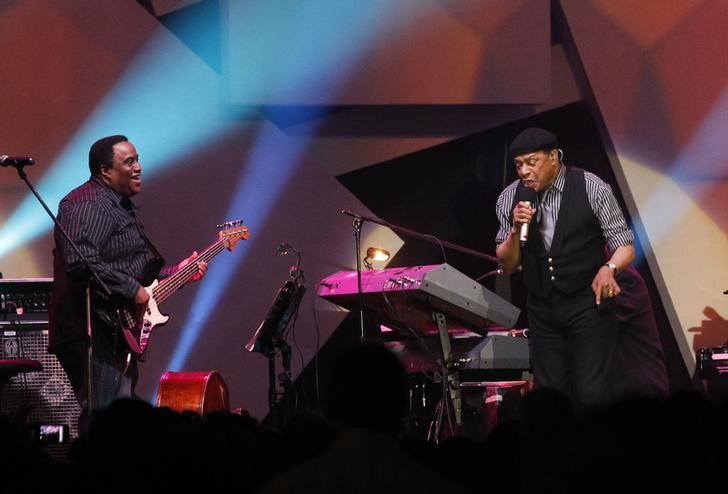 A post on his Facebook page on Thursday said he had been "recovering slowly and steadily."
"His son reports that he caught his dad singing 'Moonlighting' to one of the nurses the morning… a very encouraging sign," the post said of the theme song to the 1980s American television show starring Bruce Willis and Cybill Shepherd.The "Moonlighting" theme, for which he wrote the lyrics, cemented his place in pop culture.
Jarreau was considered one of jazz's greatest vocalists, with a mastery of scat singing and vocal percussion. But his smooth, breezy hit "We're in This Love Together" from the 1981 album "Breakin' Away" made him a mainstream commercial success.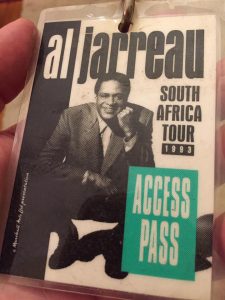 Jarreau died hours before Sunday's Grammy Awards, the biggest night of the year for the music industry.
"Breakin' Away" won the Grammy for Best Pop Performance. He also won Grammys for best jazz vocal performance, best pop vocal performance, best R & B vocal performance, and most recently in 2006 for best traditional R & B vocal performance along with George Benson and Jill Scott for "God Bless the Child."
"Rest in power, @AlJarreau," fellow singer Chaka Khan wrote on Twitter. "U were EVERYTHING Jazz & beyond with an unrivalled improvisational genius. Love & prayers 2 his family & fans."
Born Alwin Lopez Jarreau in Milwaukee on March 12, 1940, his first album came out in 1975 and he made his Billboard chart debut in 1981 with "We're in This Love Together," Billboard.com reported.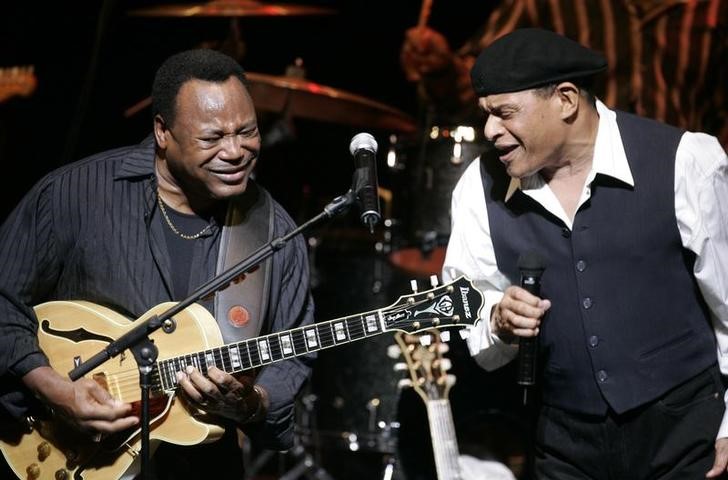 The song was his highest-charting hit, reaching No. 15 in November 1981, Billboard said.
He was also one of the stars to sing on the single "We Are the World" to raise money for famine relief in Africa, getting a solo line between Willie Nelson and Bruce Springsteen.
(Reporting by Daniel Trotta in New York; Editing by Mary Milliken and Peter Cooney)
South Africa Mourns the Passing of Al Jarreau
South Africans had a special place in their hearts for Al Jarreau. Today Arts and Culture Minister Nathi Mthethwa expressed sadness on his passing.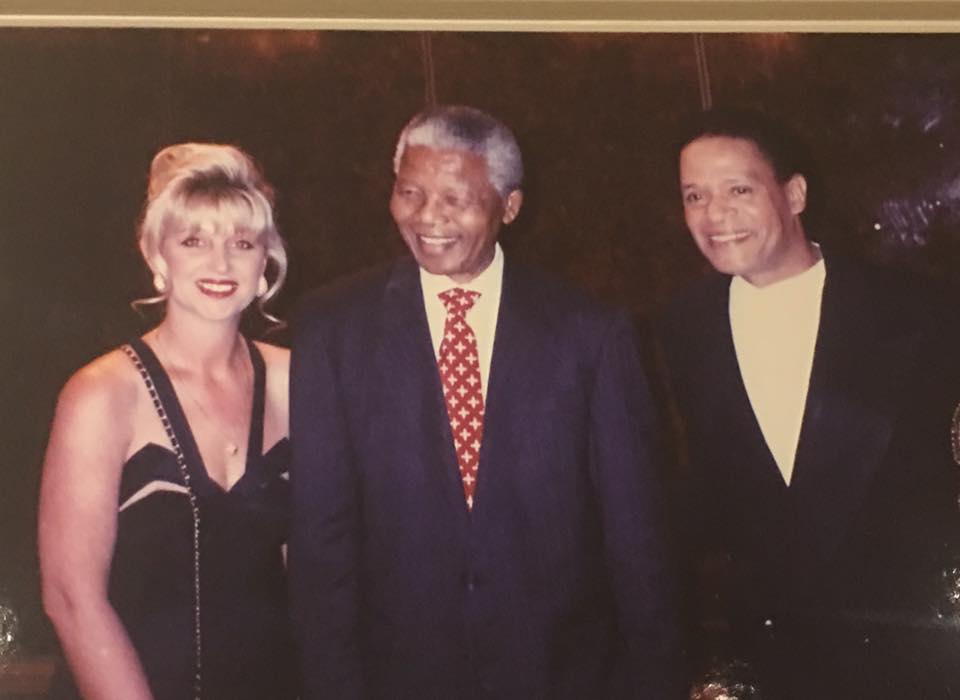 "We are shocked and saddened at the passing of legendary Jazz and R&B singer and seven time Grammy winner, Al Jarreau. A great master has left our midst.
"We have embraced him as belonging also to us as a creative son of the African Diaspora. His music has given us joy over decades and his songs have instilled us with power to change our lives.
"We can never forget songs like 'We're in this love together', which stays in our minds. I remember his performance so well at the 2015 Cape Town International Jazz Festival, where he wooed us with his all-time greats and thanked South Africa for inspiring the world.
"This is a sore loss for jazz lovers all over the world. Al Jarreau's versatility as an artist who crossed musical barriers meant that his music was loved by a range of different audiences. His music is popular music at its best, inspirational and tuneful, with a voice that could harmonise well and thus gave us strength and confidence in ourselves," said Minister Mthethwa.
Born in Milwaukee in the US in 1940, he started singing at church gatherings when he was still a boy. He embarked on a musical journey in the 1960s, releasing an album in 1965.
In so doing, he left behind a career as a counsellor working with people with disabilities for which he had studied for and gained a bachelor's degree in psychology.
"His music will continue to inspire us for generations to come. He serenaded us and, in so doing preached love, tolerance, unity and social cohesion. This message of unity is still sorely needed by the world.
"Our sincere condolences go to his wife Susan, his son and to his fans across the globe," Minister Mthethwa said. – SAnews.gov.za