It's not often that Cape Town in the Western Cape of South Africa gets lightning… but when it does, it's DAZZLING…
JON KERRIN – from Where The Light Is: Photography by Jon Kerrin – captured this photo in Simon's Town: "Mother Nature treated Cape Town to a spectacular light show last night!!!" he says.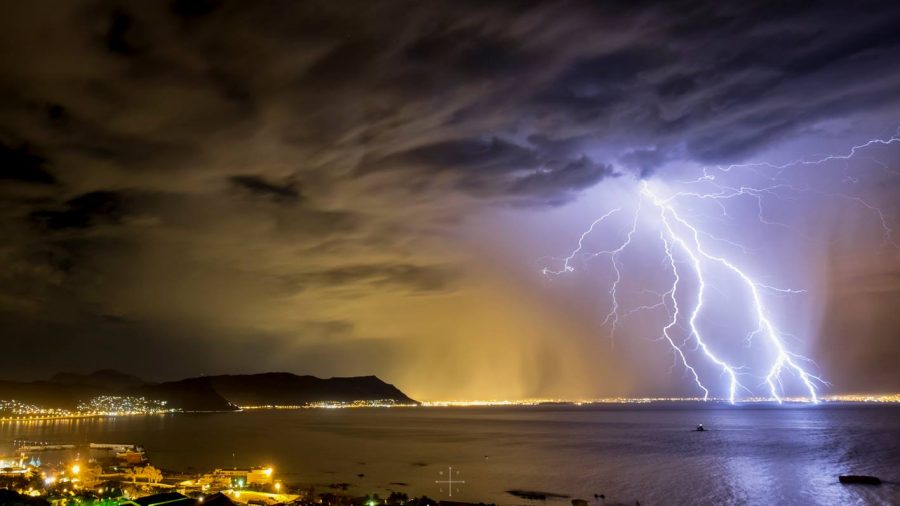 LEONARD HEIN captured this photo, and announced: "Cape Town had it's first (un)official lightning for 2017."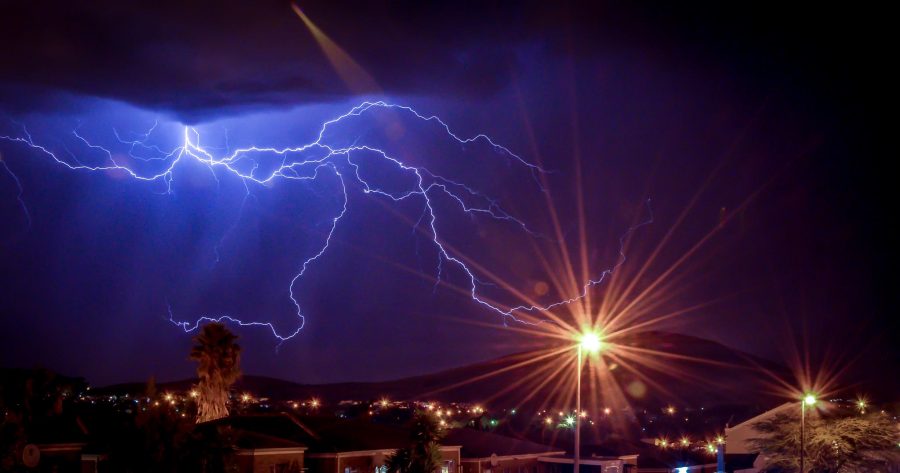 BRYN DE KOCKS from Bryn de Kocks Photography photographed this stunning "sunset last night from Strand beach. A rich red glow on the horizon with a single lightning strike over the ocean"… and then…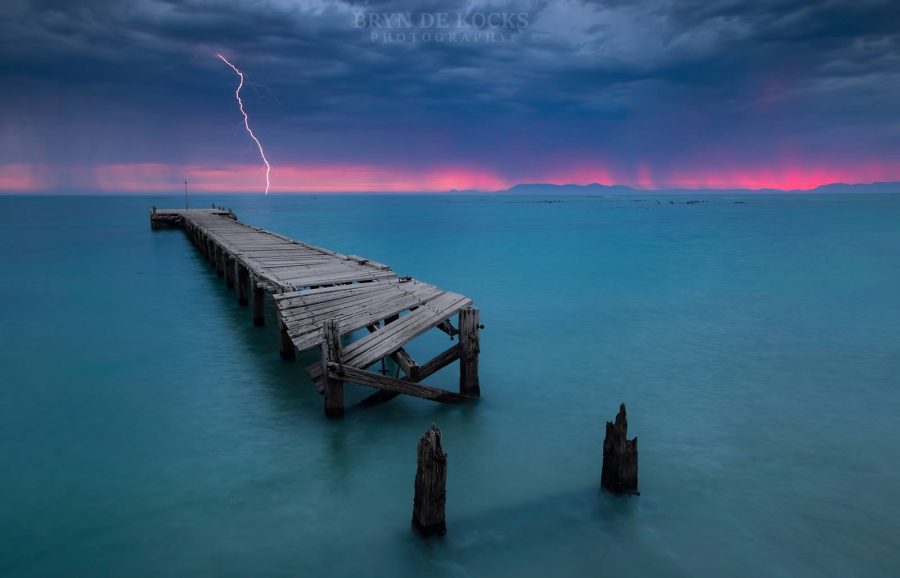 He captured these images later of the "rather uncommon Cape Town thunderstorm" over False Bay, from Kogelbaai.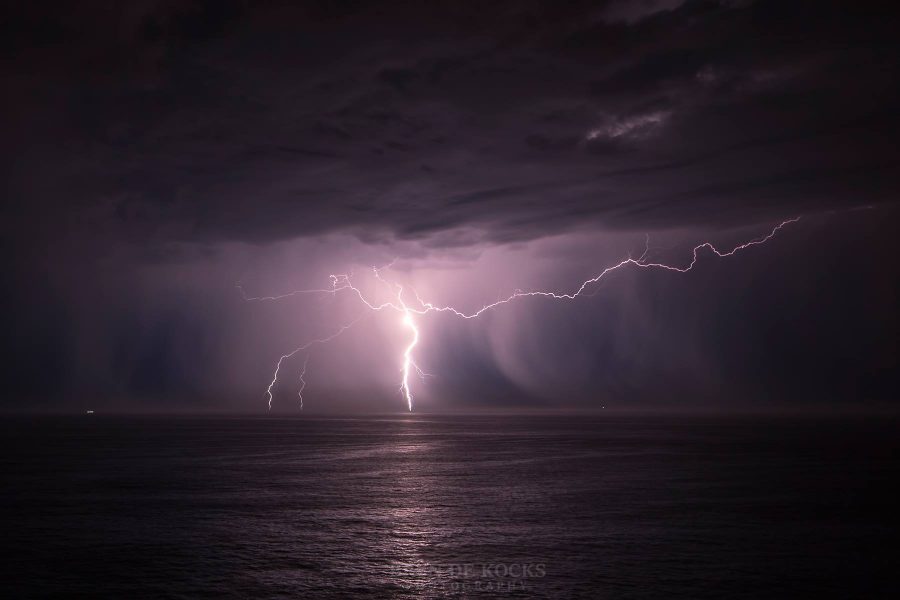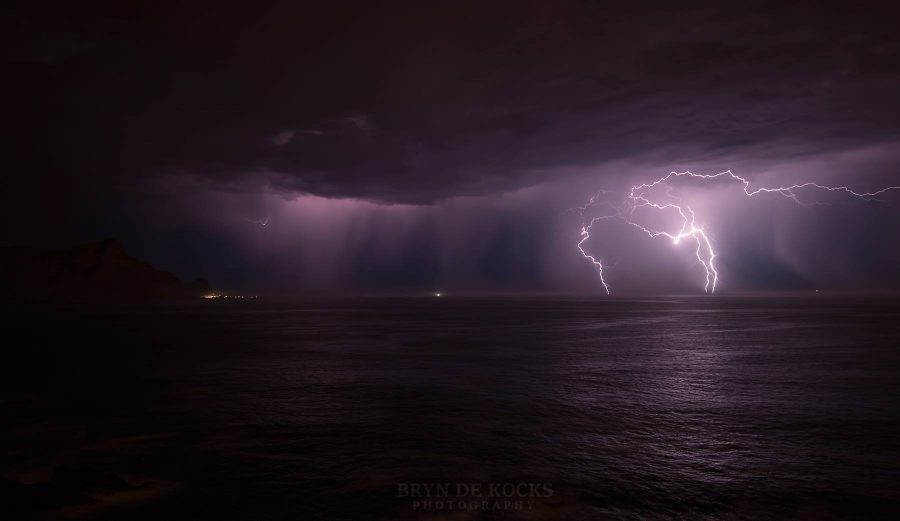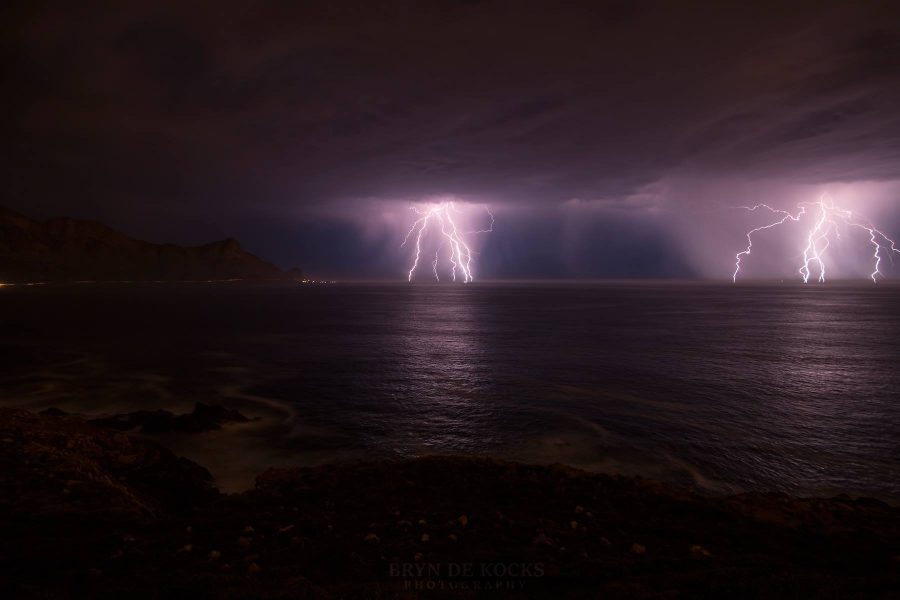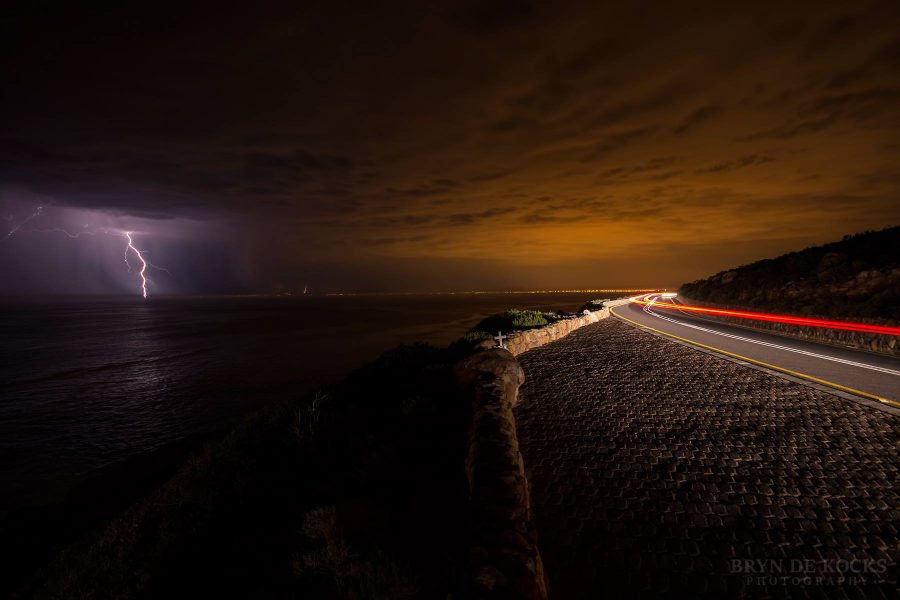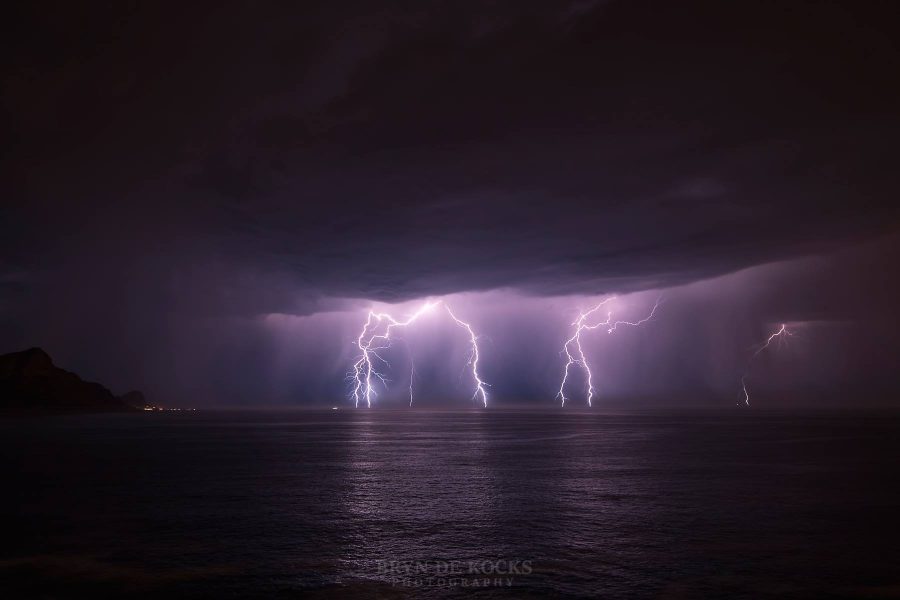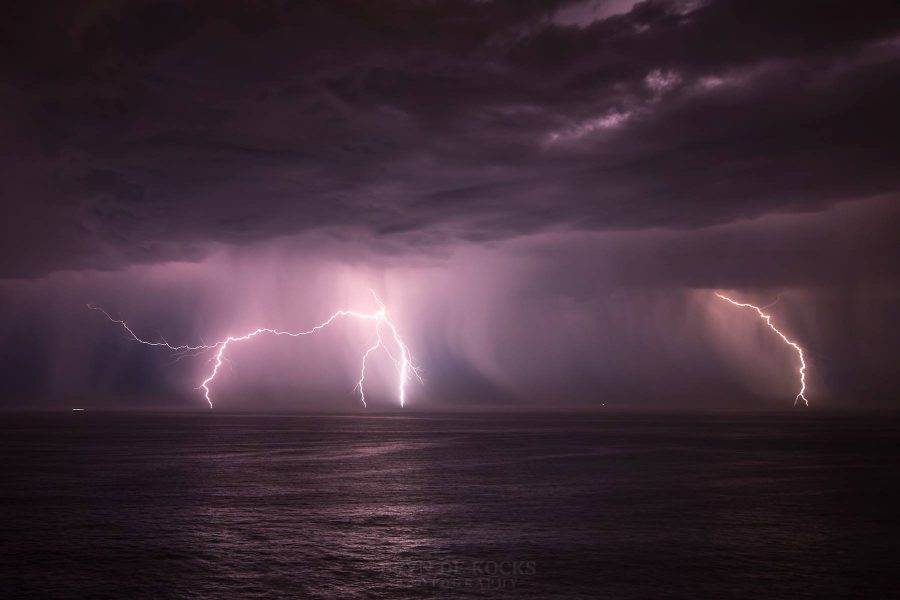 Earlier in the evening, CATERINA TOFFOLI had captured this stormy shot in Noordhoek…
Whilst STEPHEN SYMONS photographed this romantic post-surf shot…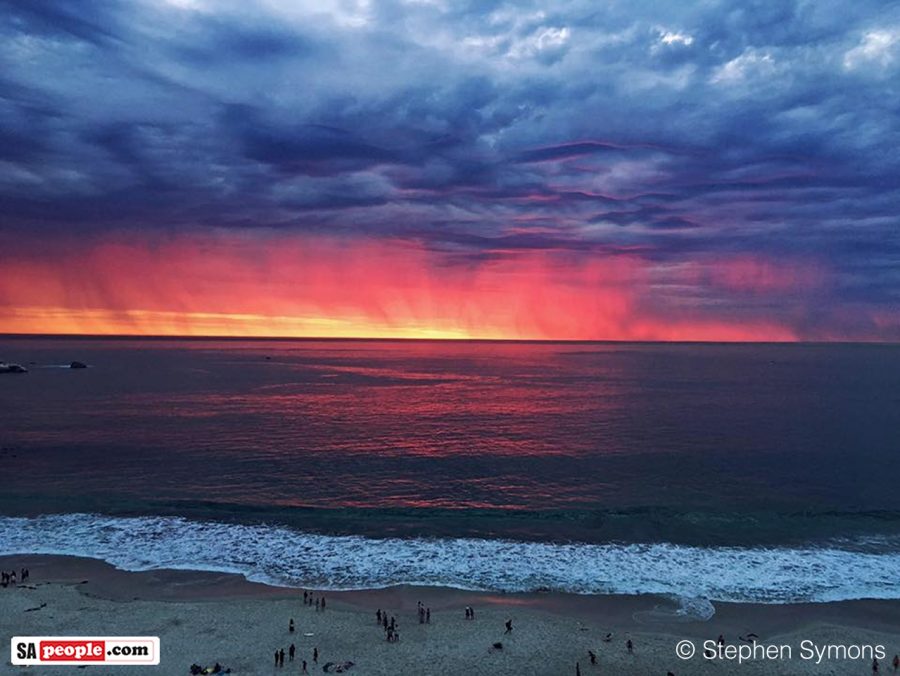 Thank you to ALL the photographers above for capturing and sharing the spectacular scene with the rest of us!
View more photos and VIDEO of Cape Town's romantic sunset turning into a welcome storm.