Despite searches yesterday and today, the last of the five lions that escaped from the Kruger National Park in South Africa – on Monday 8 May 2017 – is still unaccounted for.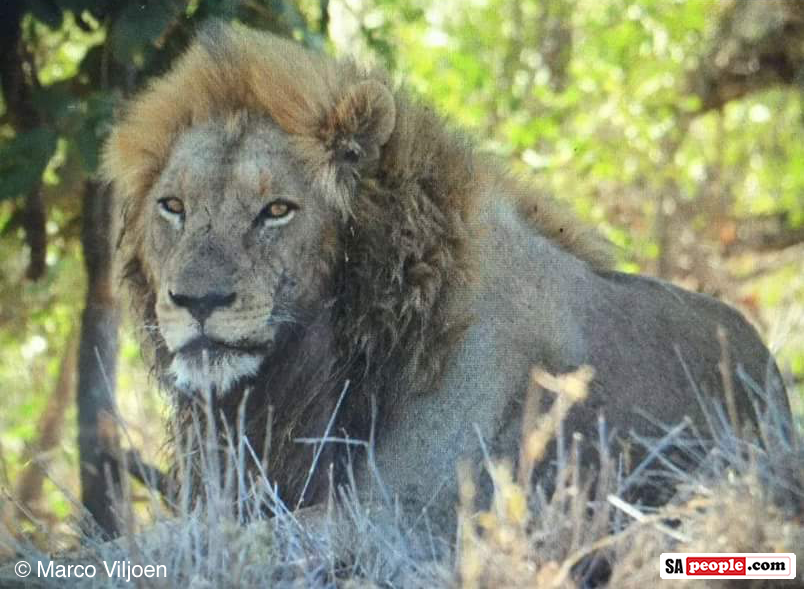 Four of the five lions were successfully darted yesterday in an area near Komatipoort, and safely returned to the Park… but one was illusive.
This evening William Mabasa, Acting Head of Communications at South African National Parks (SANParks), told SAPeople they have been unable to locate the lion despite searching the whole day yesterday and again today.
But there may be no cause for concern…
He said: "We are beginning to think that he may have walked back into the Park, otherwise if he was still out there some people would have seen him somewhere in those areas."
Yesterday SANParks CEO, Fundisile Mketeni, expressed gratitude to the SANParks, SA Police Service and Mpumalanga Tourism and Parks Agency (MTPA) teams for their sterling work in the successful darting and capture of four of the lions under difficult circumstances.
SANParks has asked residents to be extra vigilant and report any sighting of the remaining lion still at large to the authorities on 080010111, 0768019679 or 013 735 0197.