The Blitzbokke have been having a blast in London… and some of their South African expat fans were delighted to join them on Wednesday evening, 17 May, for an exclusive charity dinner at the Chelsea Pestana Bridge Hotel in London… on winger Ruhan Nel's 26th birthday.
ANTON VAN ZYL was there – as a guest of Brand South Africa's Global South Africans – and captured the photos and videos on this page (including Ruhan's brilliant birthday speech).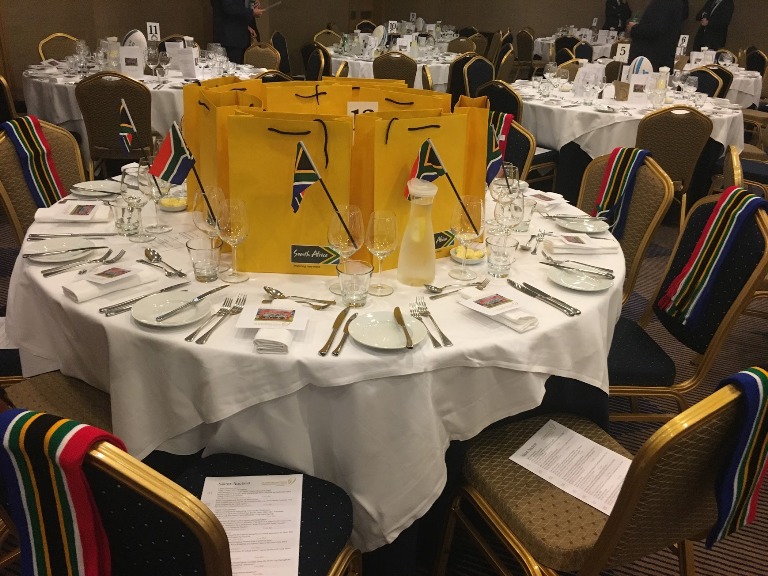 The charity event was held to raise funds for the late Joost van der Westhuizen's J9 Foundation UK.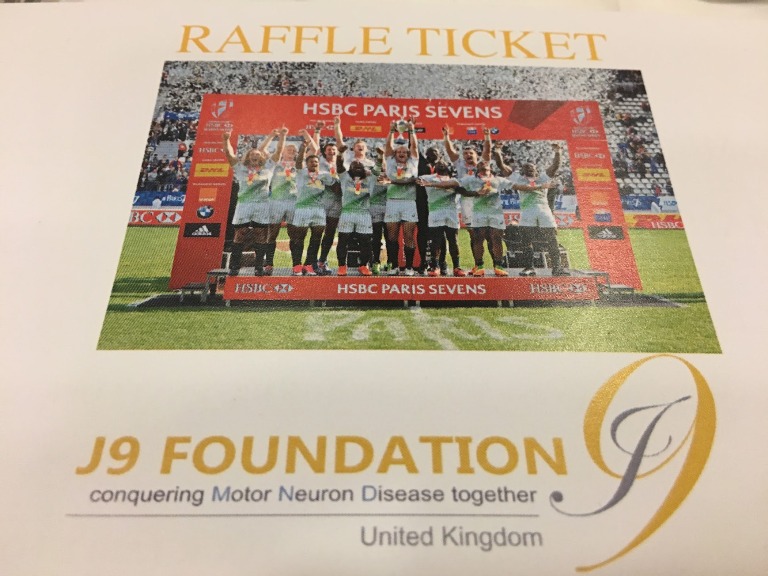 Fans enjoyed a welcome drink and a 3-course meal with the #Blitzebokke.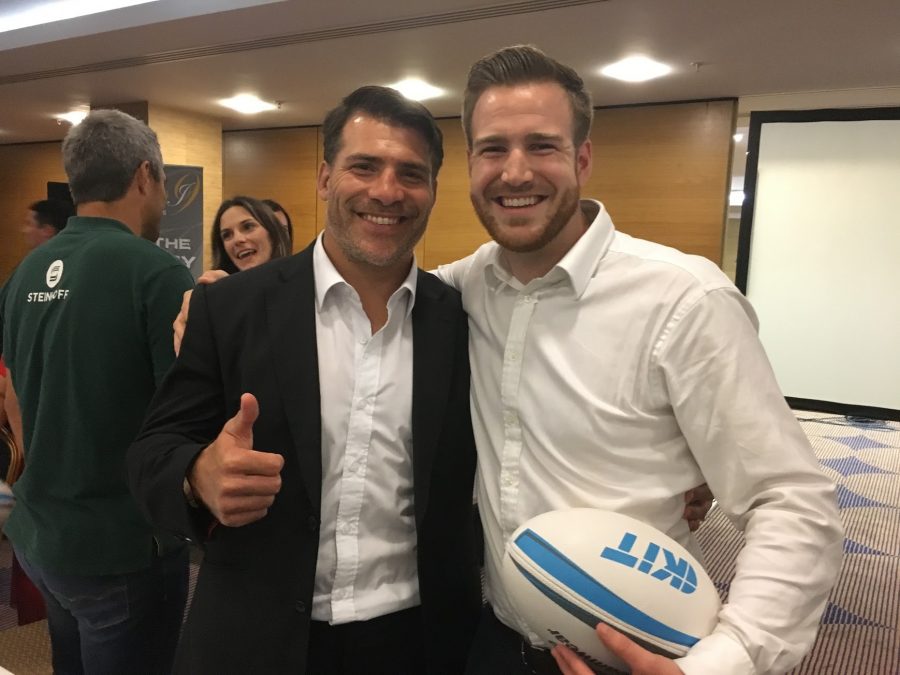 This weekend's London Sevens tournament will provide the Springbok Sevens with a final opportunity during the current season to showcase their skills and to play together as a team… so they're keen to deliver a good result, according to Rosko Specman.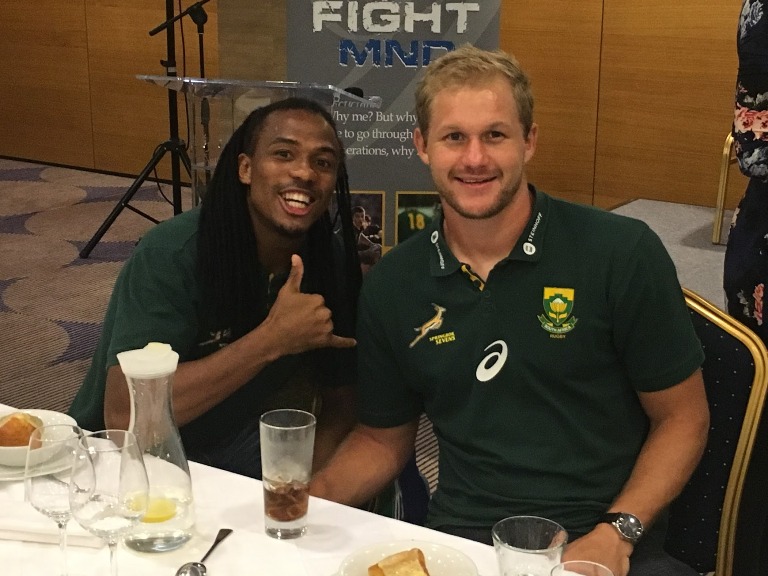 Specman said: "We have been training since September last year and have been in each other's company since then, so we have established a wonderful bond.
"We really are a band of brothers. This tournament will be the last for this group to play together and we want to make it special."
South Africa clinched the series when they won their fifth tournament in Paris last weekend (and were joined afterwards by Tom Cruise!). The team will officially be crowned champions on Sunday.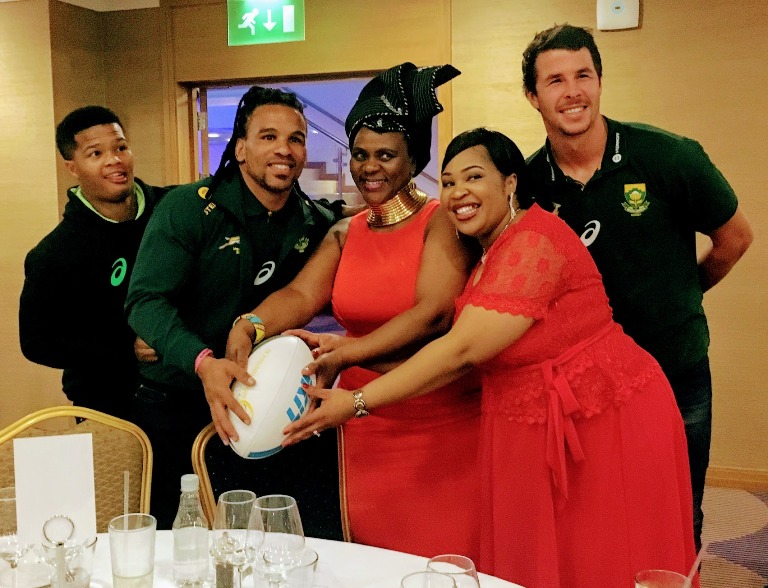 Ruhan, who was one of the leading tacklers in Paris, said: "The feeling in camp is good… The pressure has been relieved a bit knowing that we have won the overall series, but we still want to finish well…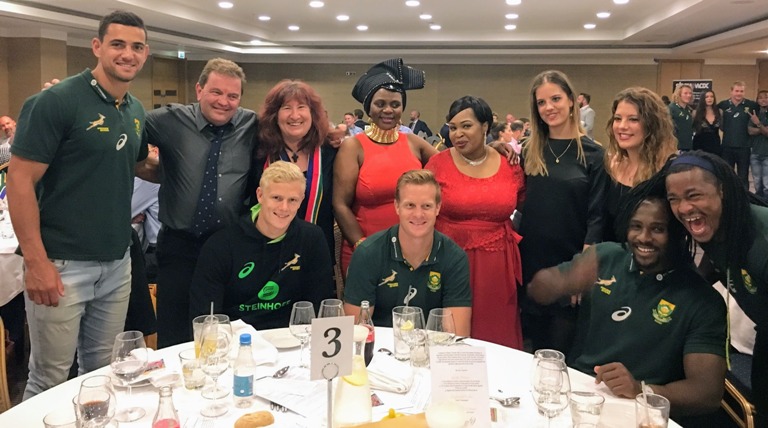 "We are still playing for what that Springbok on the chest represents – that means 100% dedication and commitment, 100% of the time.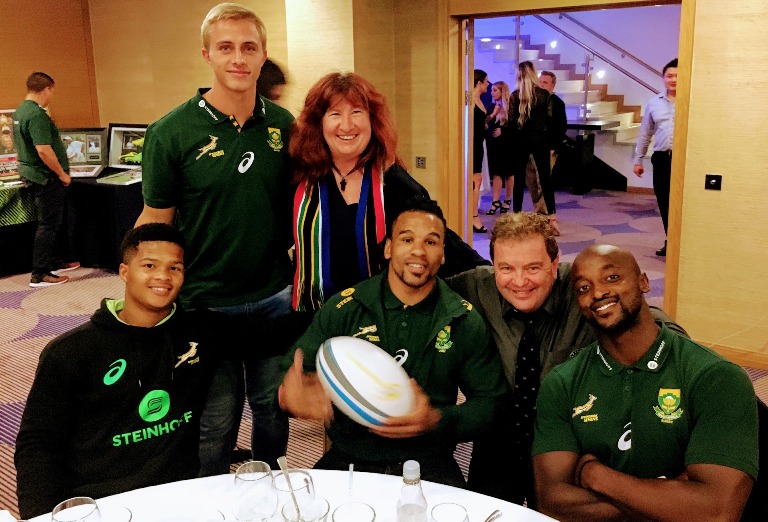 "Nothing has changed because we won the series, we are still the same team who want to make the country proud and do the system justice."
It'll be an extra special weekend for the birthday boy… who is in line to play in his 100th match for the Blitzboks during the Twickenham tournament. And it makes such a difference from last year's London tournament when Ruhan missed out due to a shoulder injury.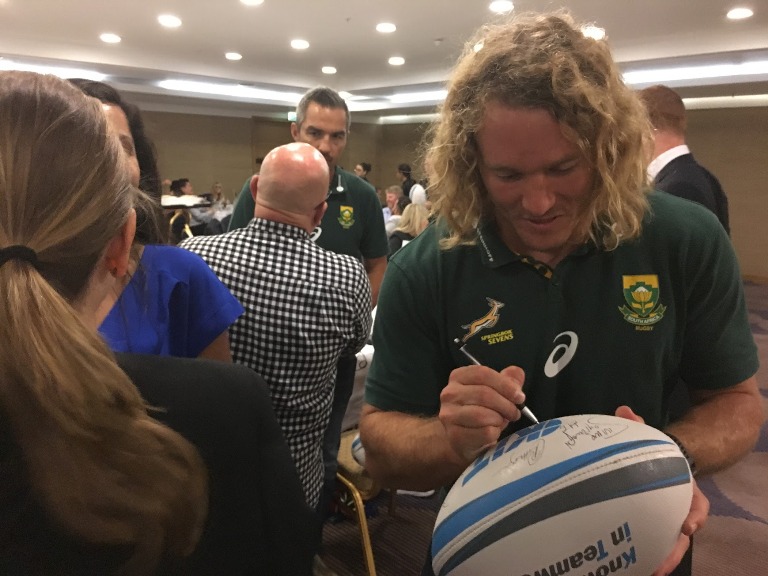 South Africa face Kenya, Wales, and the USA in Pool A of the tournament, the final one of the 2016/17 World Rugby Sevens Series.
Watch South African Fans have dinner with the Blitzboks in London
Watch Blitzbok Ruhan Nel's 26th Birthday Speech… in London