Bikers came in their hundreds to show their love and support for Hannah Cornelius' family at her funeral service on Friday, at the NG Kerk Church in Sun Valley, Fish Hoek… in Cape Town, South Africa.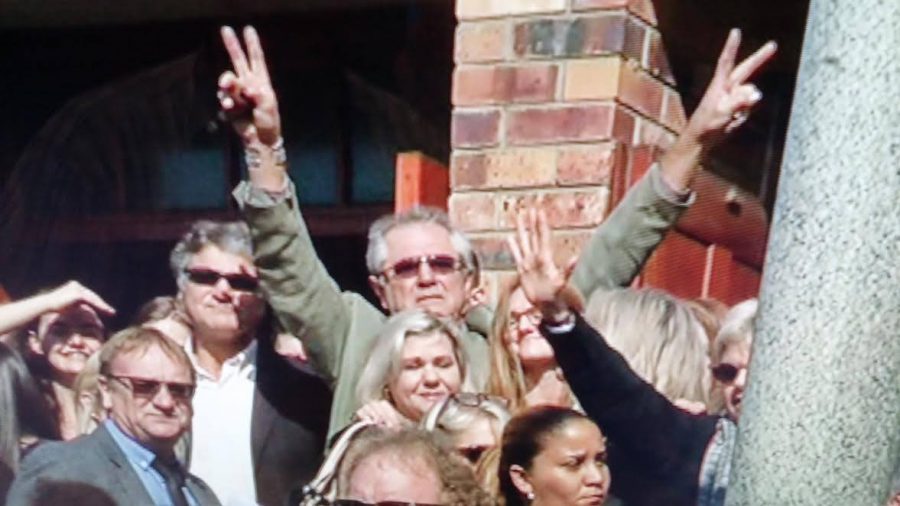 Her father can be seen standing, at the top of the steps, in silent salute to this great "Band of Brothers". And despite his daughter being brutally murdered a week ago, he bravely shows the peace sign.
The 21-year-old was raped, stabbed and strangled in the early hours of 27 May, after four men carjacked her and a male companion, Cheslin Marsh, in Stellenbosch. Her battered body was discovered on the side of a farm road last Saturday.
Hannah was a popular and much loved student at Stellenbosch. In the video below, filmed by Stuart Dawes, the Stellenbosch University Choir can be heard singing Indodana.
The four suspects have been arrested and will appear in court on 28 July.
Watch Bikers Honour the Cornelius Family
Watch: A tribute to a loving soul: A fitting final farewell to Hannah Cornelius
Hannah's cousin, Lali van Zuydam, remembers Hannah, and the former mayor of Stellenbosch speaks about the moral fibre of South Africa and what's needed to restore it. Lali said: "Our family is choosing to focus on the joyful and loving person that Hannah was," said Lali van Zuydam on behalf of her family. There is no bitterness. There is no anger. There is just incredible loss."