It was a golden end to the IAFF World Under-18 Championships in Nairobi, Kenya, on Sunday as South Africa's youth topped the table… and walked away the proud winners of the international competition.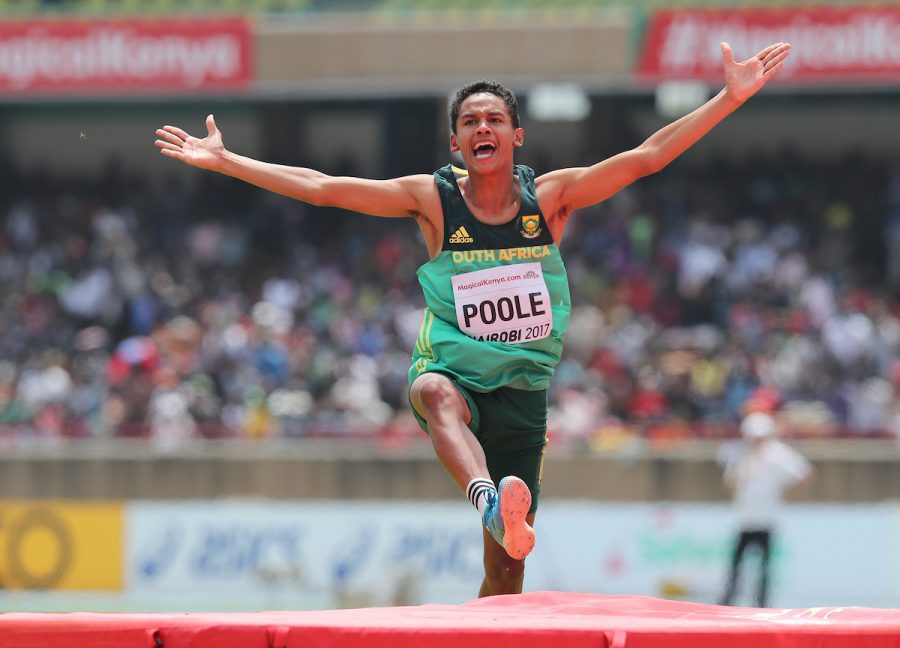 SA scooped three more medals on the fourth day to take their winning tally to 11 medals – 5 Gold, 3 Silver, 3 Bronze.
Renowned South African sports photographer Roger Sedres from Image SA (and former Chief Photographer at Die Burger) shot the photos on this page that capture more than just a sports event – they capture the spirit and pride of a nation; they capture the love and hope of South Africans everywhere.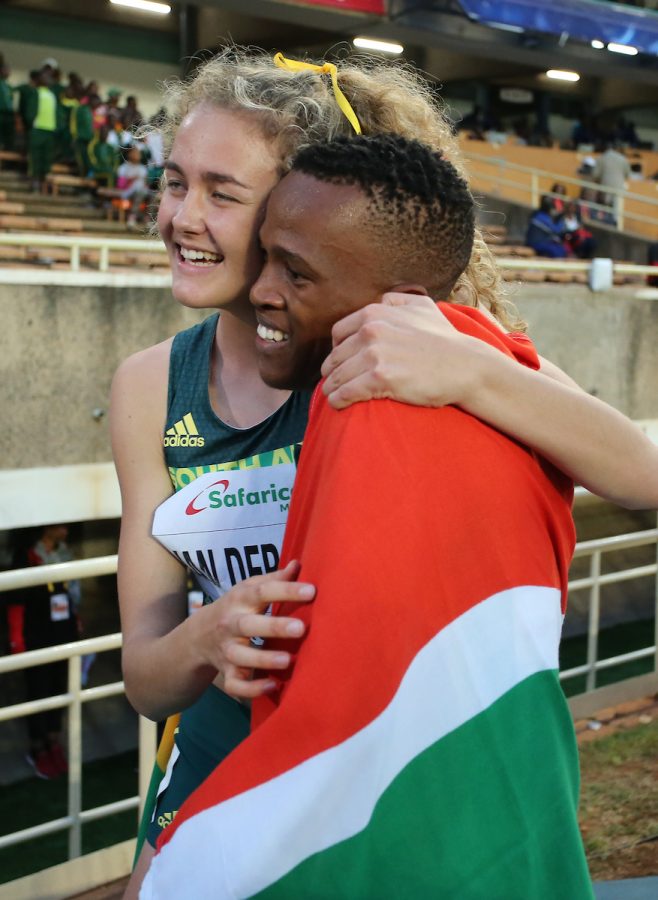 On Sunday it was the sprint duo of Retshidisitswe Mlenga and Tshenolo Lemao who came to the party as they swopped podium positions in the 200m. Earlier in the week it was Lemao who won gold and Mlenga silver in the 100m. Sunday saw the roles reversed as Mlenga won in 21.02 and Lemao was hard on his heels, 0.09sec later.
Mlenga said. 'I followed my coach's instructions and I'm very happy to have won a gold medal.'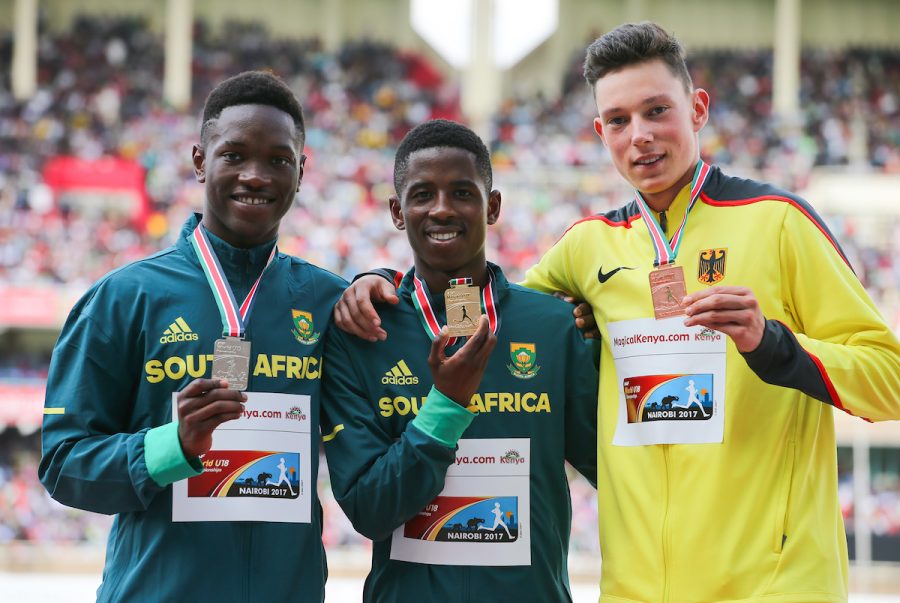 The day before, it was diminutive high jumper Breyton Poole (17 years old and 1.72m tall) who had the crowds on their feet as he soared clear at 2.24 metres to earn a comfortable victory and become U18 World High Jump champion…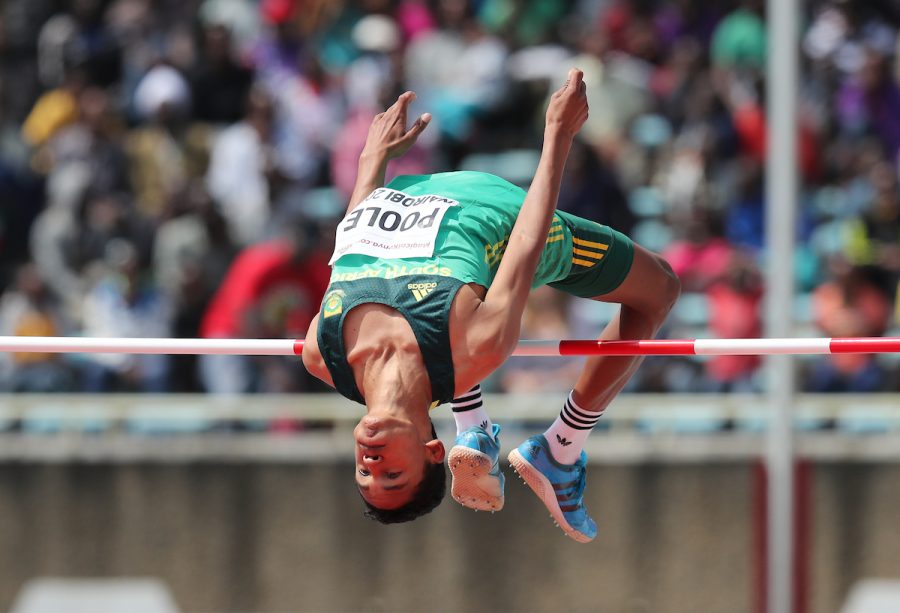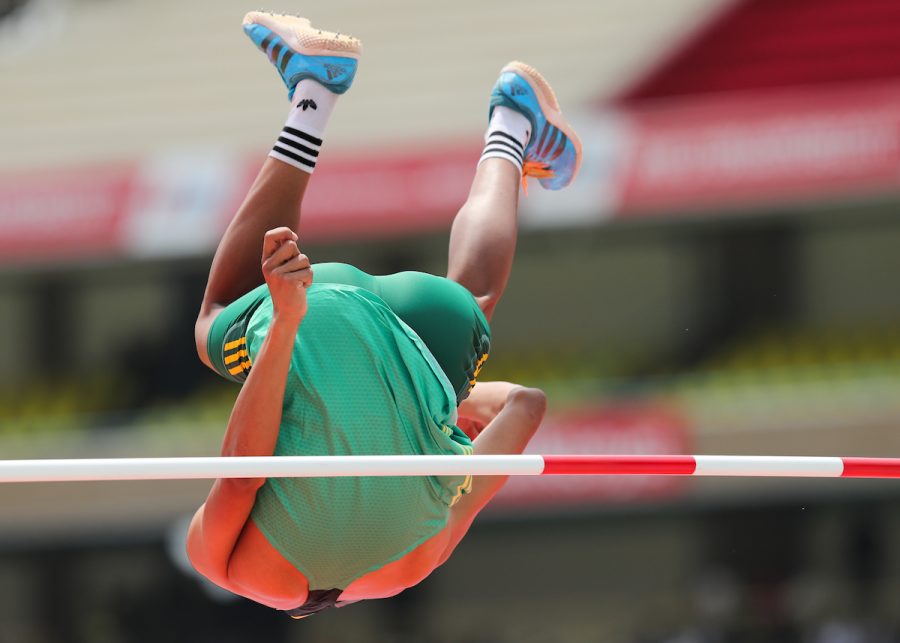 Breyton won the title in front of his proud family… Roger captioned the photos: "The joy of seeing their son a world champion!!"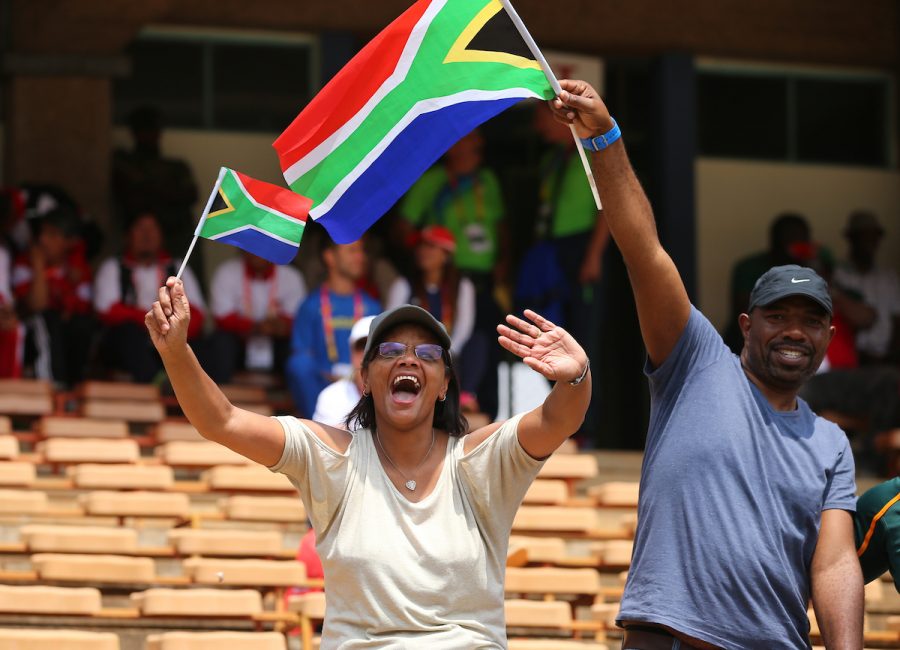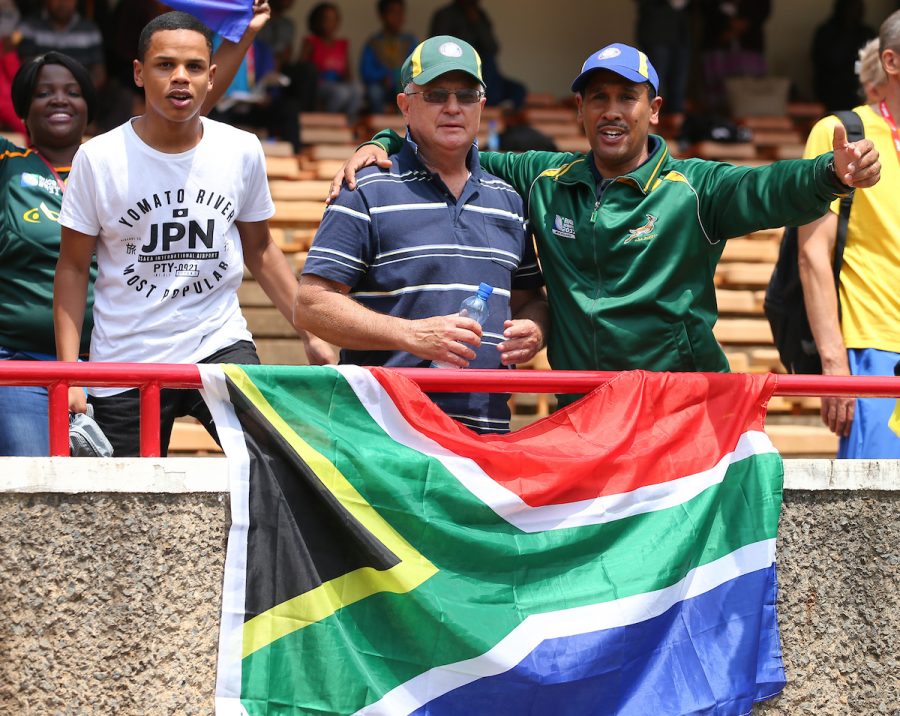 'Previous coaches discouraged me because of my height and I decided to work harder. Today I proved them all wrong,' he said.
In the evening session at Moi International Sports Centre, Sokwakhana Zazini and Zeney van der Walt raced to a golden double in the boys and girls 400m hurdles finals.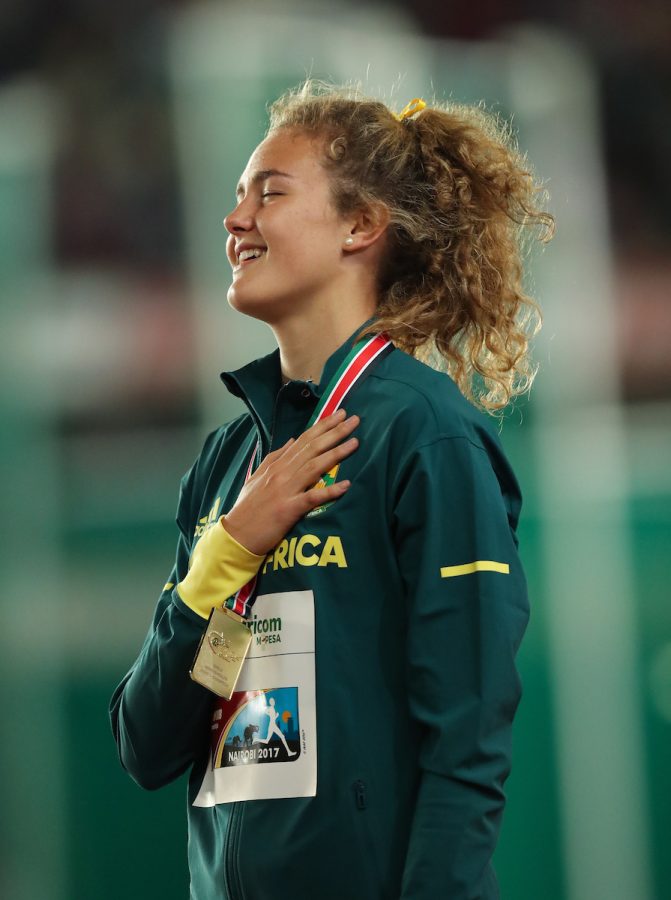 Athletics South Africa president Aleck Skhosana said on Sunday: 'What we have achieved is beyond expression. We are very excited with what our youth team has achieved. It's not every day you top the world.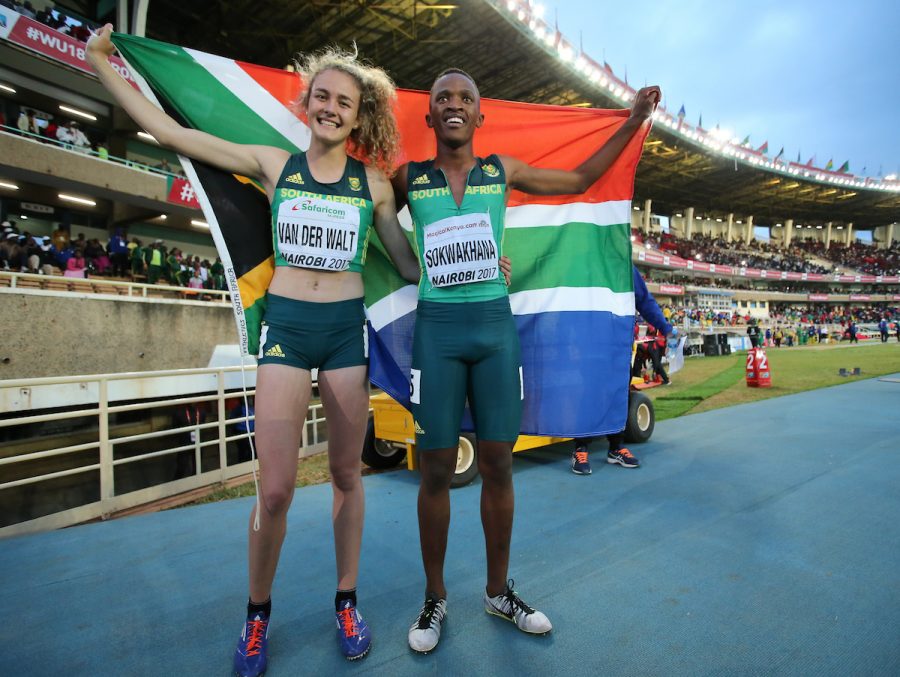 'SA coaches are climbing the ladder and proving to the world nothing is impossible. Well done to all athletes and the rest of the support team who work behind the scenes.'
The championships proved that South Africa has an enormous depth of talent. Now it's up to all concerned to keep that talent active and involved as they move up to the next level.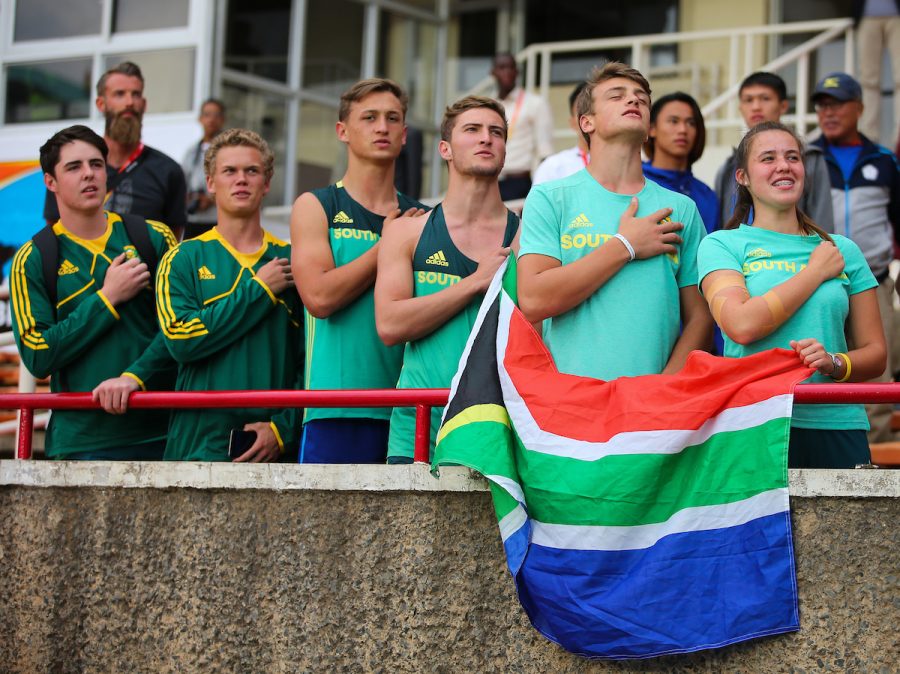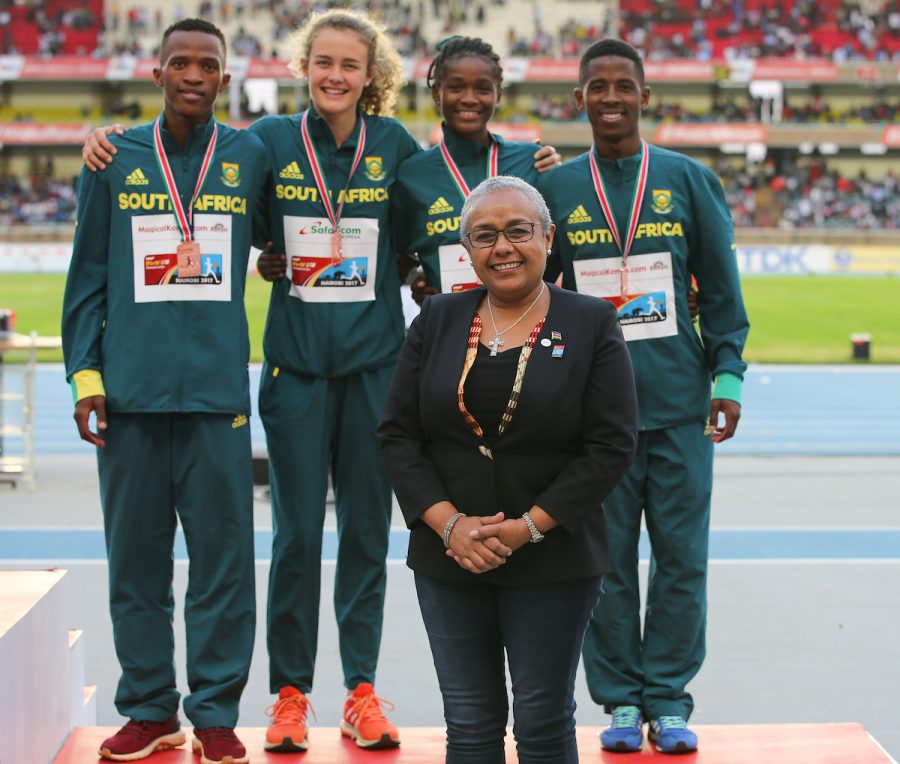 When the SA youngsters return to OR Tambo International the metal detectors are sure to be busy – in the baggage will be five gold, three silver and three bronze.
The flight arrives on SA347 at 17h20 Monday afternoon (today). Breyton and the team deserve a hero's welcome!
Pictures courtesy of Roger Sedres/ImageSA – seen below with 17-year-old athletic hero, Breyton Poole. THANK YOU Roger for capturing such beautiful photos…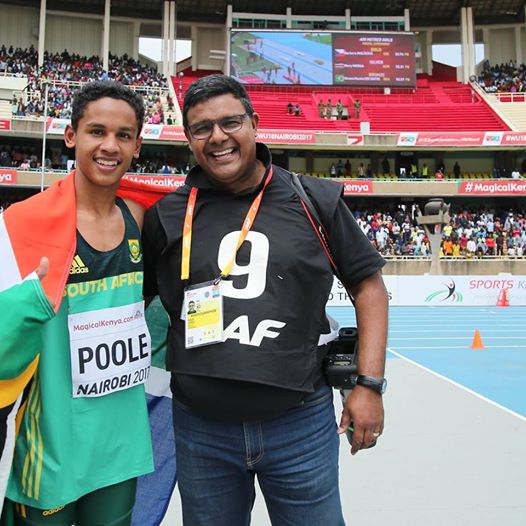 Partly sourced: SASCOC.co.za
MORE
Follow Roger Sedres on https://www.facebook.com/ImageSA/