Six armed suspects are still on the run after a 64-year-old farmer was attacked and fatally wounded on a farm outside Groblersdal, Limpopo, on Sunday (6 August 2017) in South Africa.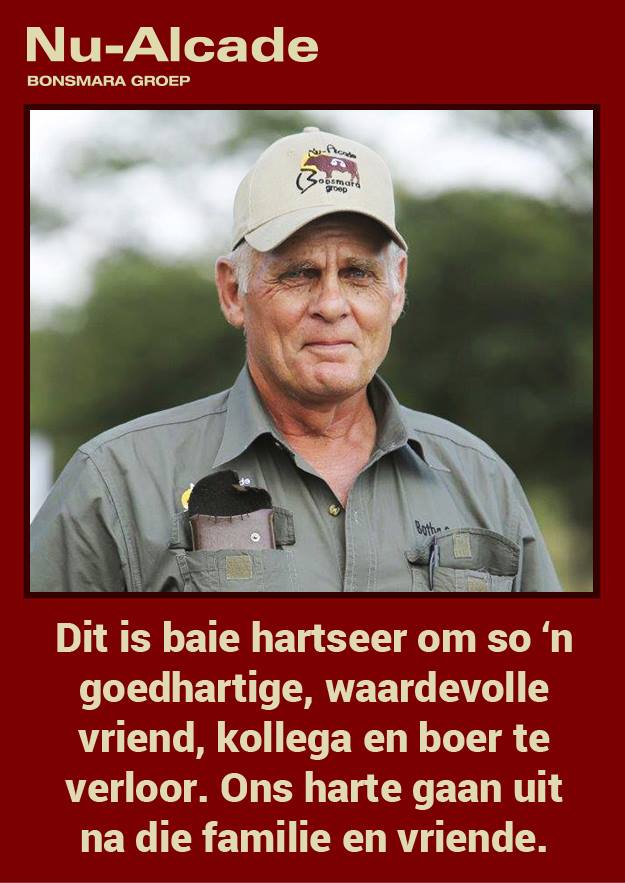 The South African Police Services (SAPS) said in a statement on Sunday that eight armed suspects had allegedly entered Kameeldoring farm at about 11h30 that day.
"A 64-year-old farmer was on his way to the house at the said farm and on his arrival he found the suspects in his garage… who subsequently shot him dead, and further assaulted his son before fleeing the scene. The Police were notified and reacted swiftly."
According to local reports from Agri Limpopo, the grain and beef farmer was on his way back, with his son, from tending to his cattle… when he was assaulted and had his firearm stolen from him. At the very same time, his wife and daughter were allegedly attacked after returning from church.
Groblersdal's farm watch apparently responded to an emergency call and rushed Botha to the local rugby field to be airlifted to a Pretoria hospital, but sadly he died before the helicopter could airlift him.
SAPS said: "The preliminary investigations revealed a number of firearms and a white Toyota Etios belonging to the deceased were robbed and the car was later recovered abandoned at Loskop Shops."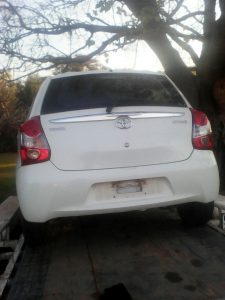 SAPS immediately launched a manhunt and two suspects – aged 25 and 31 – were arrested "with the help of neighbourhood watch and farmers… and the remaining six are still being followed."
The Police said they recovered two pistols during the arrests, and a silver grey Fortuner motor vehicle, which was found at Elensdoring, about 20km from the crime scene.
SAPS Limpopo spokesperson LT. Colonel Moatshe' Ngoepe confirmed to SAPeople today, Wednesday, that no further arrests have yet been made. The investigation is still ongoing.
Botha was reportedly chairperson of the Agri Loskop safety committee, as well as a member of the Agri Limpopo safety council, and a former commander in the Loskop Commando unit.
***
Meanwhile in KwaZulu-Natal, Nsuze police are seeking the assistance from community members in solving two murder incidents in their area – one on Sunday, of a man allegedy accused of being responsible for many house break-ins; and one today of a man whose brother is in custody on several murder charges.
SAPS said: "Acts of vigilantism are condemned, taking the law into your own hands is punishable. No one has the right to take someone's life."
Anyone with information which can lead to the arrest of suspects may call Crime Stop on 0860010111 or Crime Line sms 32211.