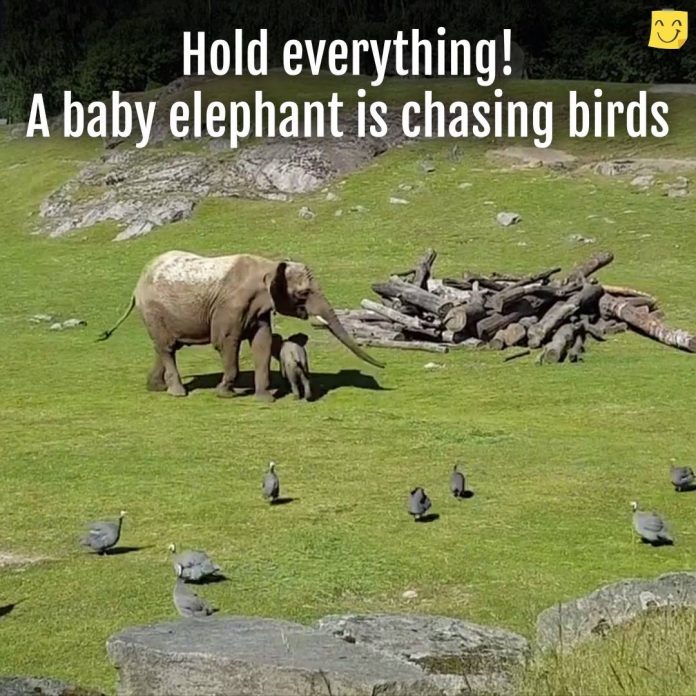 If you need a feel-good – here's the perfect video. Watch how this little elephant is having such fun chasing the birds… until he falls. Just like most concerned moms, his mother immediately starts walking towards him… and he in turn scurries over to her for comfort, like all little children.
The video was filmed at Borås Zoo in southern Sweden.
Watch: A baby elephant is chasing birds!
Looking for something cute today? We recommend this playful baby elephant!(via Jukin Media)

Posted by Happiness Heroes on Monday, August 21, 2017