Firefighters in the Western Cape are facing a challenging day ahead to contain and extinguish fires in the region, which continue to blaze into the fourth day since the 12 Apostles Fire began. Photos by Justin Sullivan.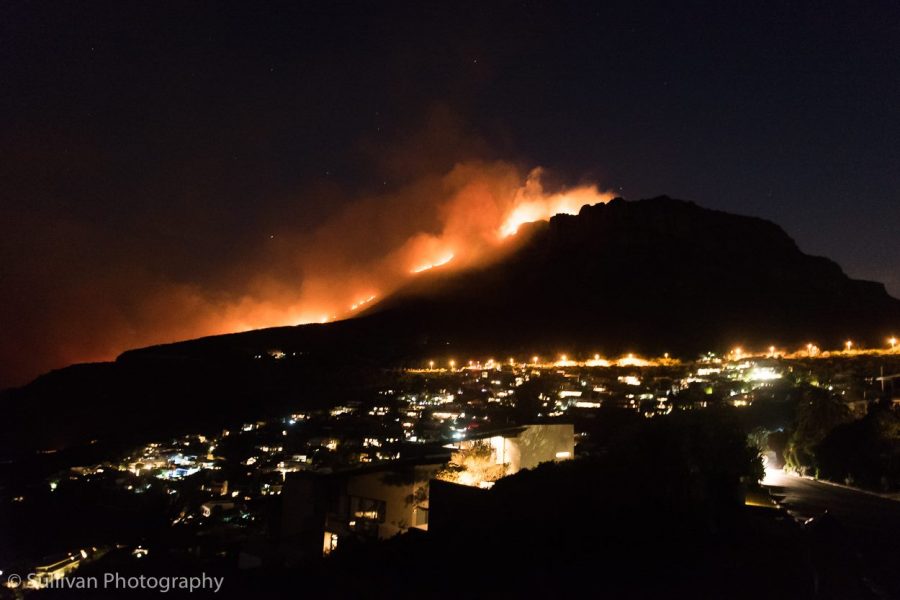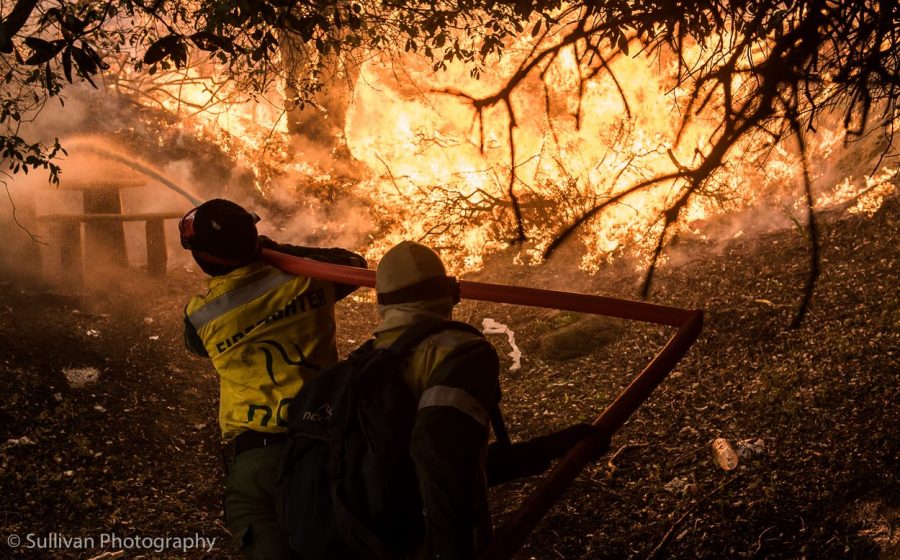 Volunteers Wildlife Services (VWS) said it's going to be a "difficult day" for crews from VWS, Working on Fire (WoF), NCC Environmental Services and Table Mountain National Parks… as conditions are not great.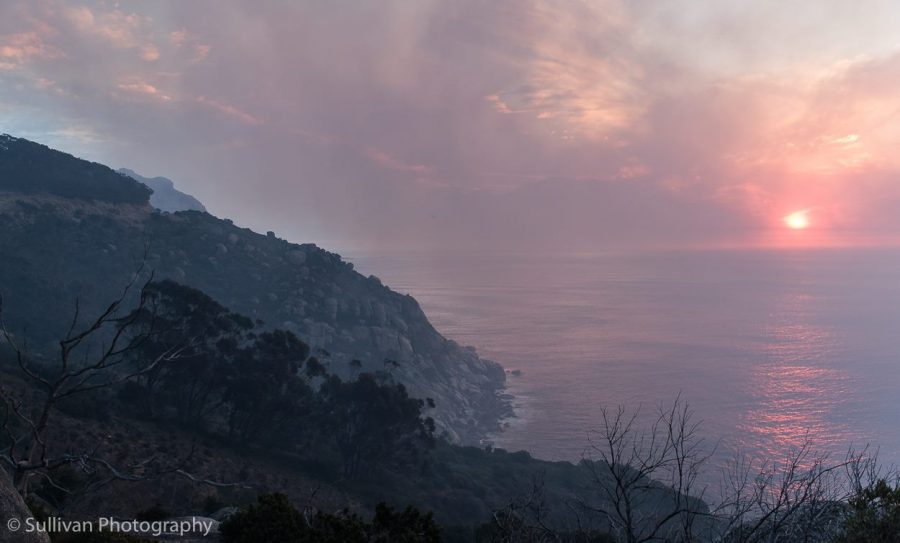 Currently the cloud cover is too low and visibility too poor for the helicopters to fly. Ground crews and choppers are on stand by.
The fire continues to burn down into Orange Kloof, down Llandudno corner. "Fire remains a few hundred metres from interface," said VWS.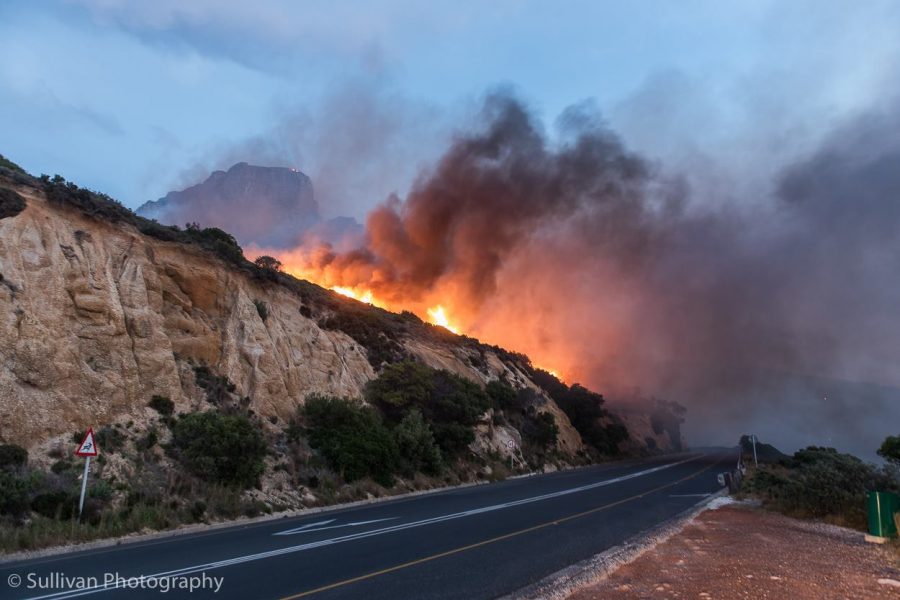 City of Cape Town says there are no evacuations required at the moment, but officials remain monitoring the situation.
Western Cape photographer Justin Sullivan, was on the site last night and said the NCC Hotshots and VWS crew were trooped to the top of the mountain yesterday evening to tackle the blaze.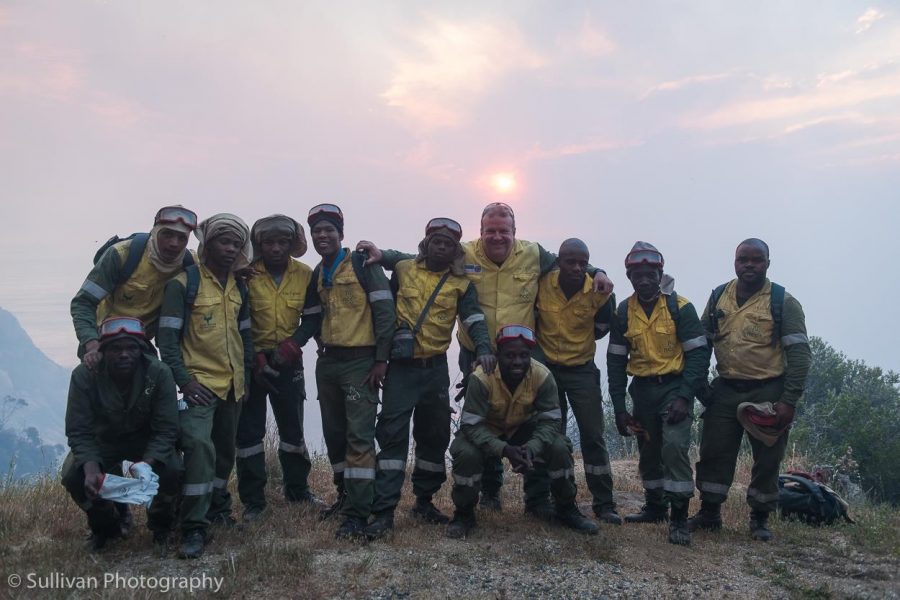 He said: "There was an overall outstanding efforts from our Pilots, often flying in very unfavourable conditions."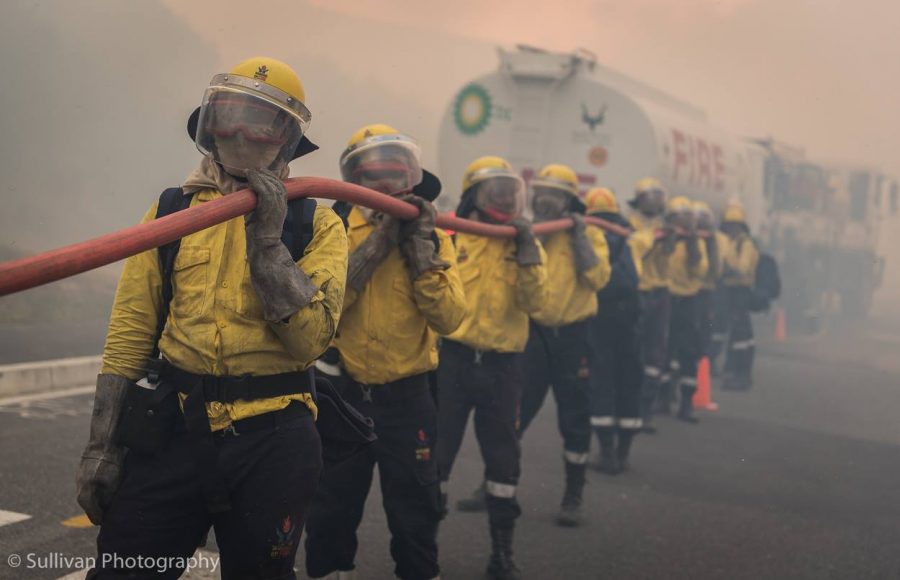 Latest Update, Midday SA Time: Fire Manager Philip Prins says it is burning down the mountain which is a concern, especially with the weather conditions – "very strong North Westerly winds, very low cloud cover… so it's very difficult to see where the fire is burning… and because of the weather conditions we cannot use any aerial resources".
VWS says: Please do NOT go hiking on the #TableMountain back table. Stay off the Constantia Nek jeep track as well. Orange Kloof Trails closed.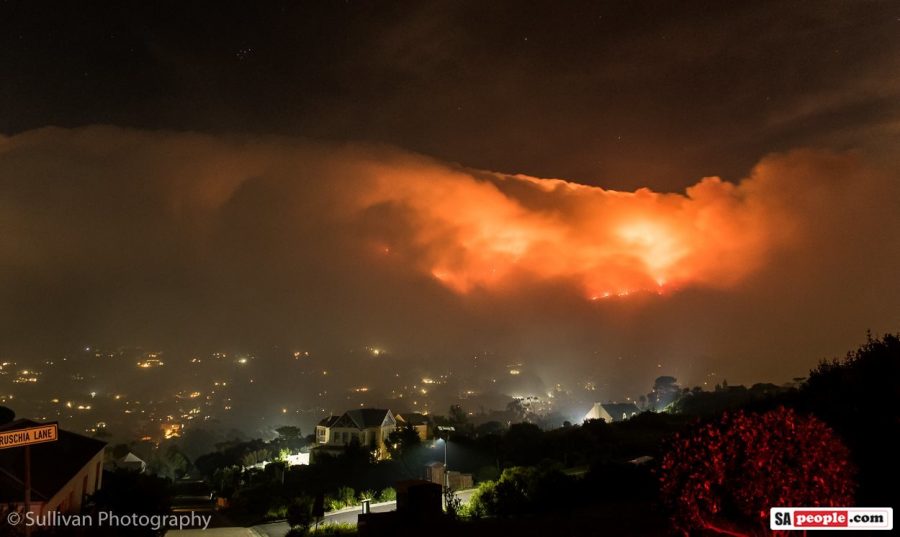 MORE
To view more photos, please visit:
www.facebook.com/SullivanPhotographyZA/
It's going to be a difficult day for @vwsfires, @wo_fire, @NCCEnviron, @TableMountainNP crews today. #12ApostlesFire Pic: @HawthorneBlog pic.twitter.com/qnHDzkGey3

— VWS Wildfires (@vwsfires) October 14, 2017
Ash on my window this morning in Muizenberg a large distance from #12apostlesfire.
This is a terrible fire. pic.twitter.com/zy60ktbbAH

— marionstevens (@marionwish) October 14, 2017
#12ApostlesFire #CampsbayFire
Full IC Update by Philip Prins – Fire Manager @TableMountainNP
For more ➡️ https://t.co/Iq1EjEsypr #Wildfire pic.twitter.com/kxx2rV5xPi

— Working on Fire (@wo_fire) October 14, 2017
Yesterday:
[TIME-LAPSE]#CTFire #Oudekraal Only takes a few minutes for the chopper to do several waterbombings. The bucket= 500litres. @MoniqueMortlock pic.twitter.com/KlslduYdSl

— EWN Reporter (@ewnreporter) October 13, 2017