South Africans have until today – Monday 4 December 2017 – to register as an affected and interested party in a mining development application in Mpumalanga.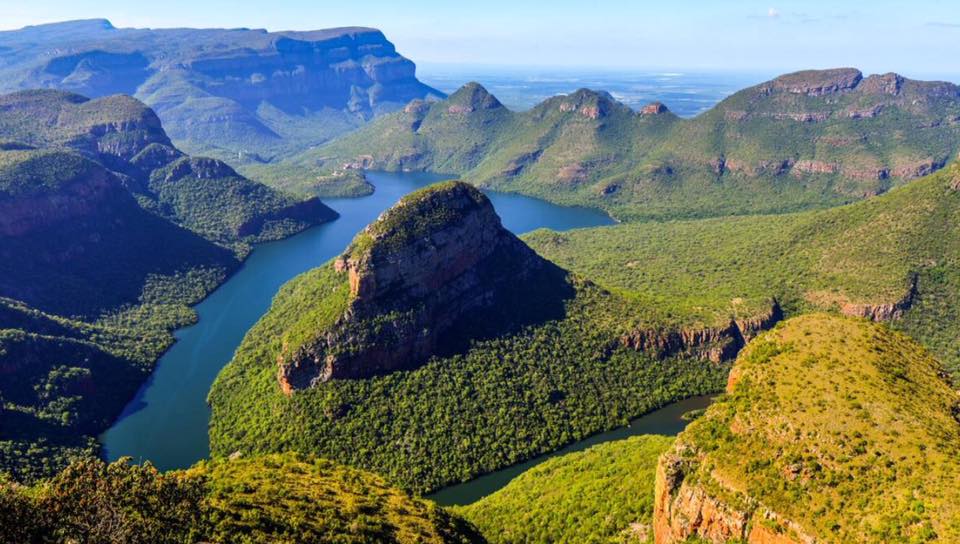 Wildlife conservationist Ashwell Glasson says the mining development application could allow parties (including, according to rumours, the Gupta Family and Duduzane Zuma) to get involved in gold and silver opencast mining and river utilisation in the Pilgrims Rest, Blyde River Canyon and Sabie region.
The proposed mining projects will put biodiversity and a South African cultural hotspot at risk, says Glasson.
He, and other conservationists, are calling on South Africans to urgently register as an affected and interested party.
The impact of intensive mining in the Blyde River Canyon and Sabie region could be devastating.
The province of Mpumalanga has the second highest number of visiting international tourists in South Africa – it is the home to the Kruger National Park, Bourke's Luck Potholes and the Blyde River Canyon.
According to Megan Carr from GMFER (Global March for Elephants and Rhino), mining licenses have recently been granted in this World Heritage Site.
"Environmentalists are fearful for the integrity of these sensitive ecosystems. The mining company has declared that they have met all legal obligations and that their activities are crucial to the socio-economic development of South Africa," she says.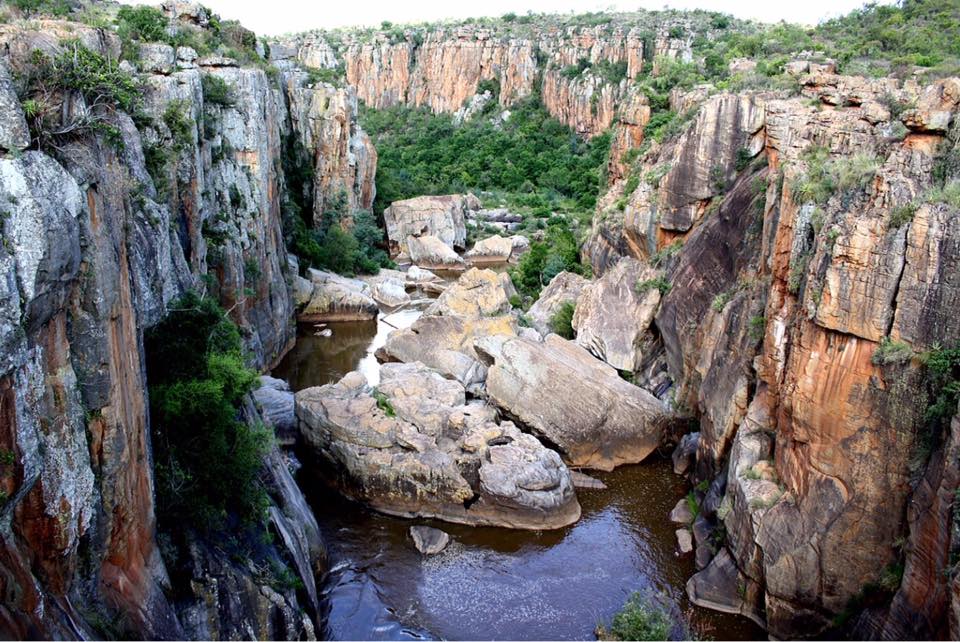 Mining contributes to 19% of South Africa's GDB. The positive contribution of the mining industry is that it provides economic growth and creates employment.
BUT the mining industry in South Africa has many negative social consequences such as single sex hostels, a migrant labour force, participation in forced removals of humans from mineral rich areas, a poor safety record, poor human rights history and disproportionate distribution of wealth.
Direct impacts from the mining industry in South Africa include over 6,000 derelict and ownerless mines. It will cost the country more than R30 billion and thirty years to rehabilitate. There is extensive acid-mine drainage, other forms of water pollution, the destruction of habitats, related biodiversity, air and noise pollution, the degradation of landscapes and soil profiles.
Transvaal Gold Mining Estates (Pty) LTD  (TGME) – which is owned (75%) by a listed Australian company called Stonewall Resources and by a conglomeration of trusts (25%) – plans to start mining activity in at least 40 closed mines in Mpumalanga.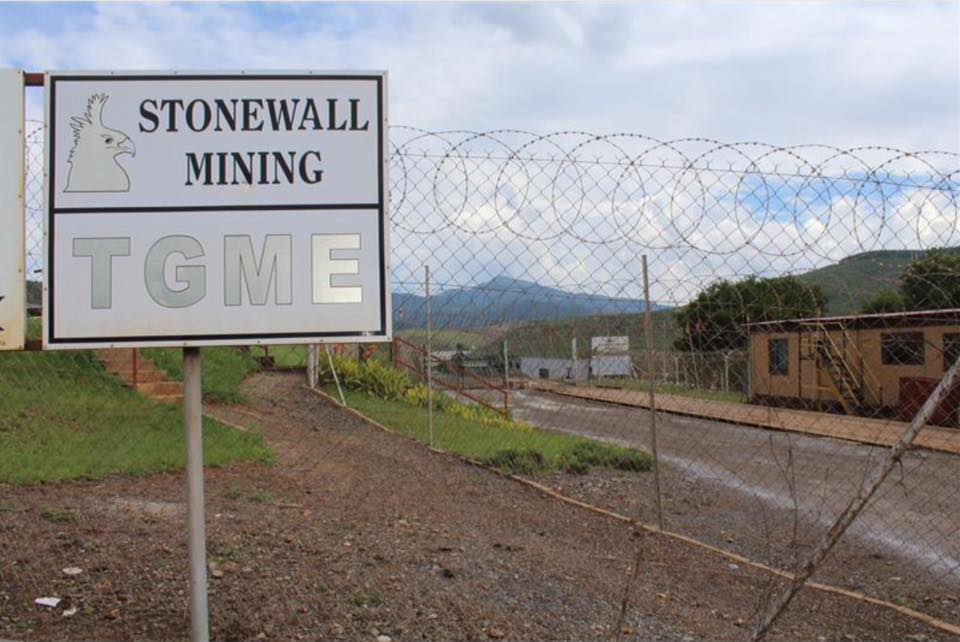 TGME bought the mining and prospecting licenses for R25 million, says Carr. They will reopen historic mines to unearth the remaining gold as this type of mining requires less capital than building a new mine.
TGME mining company has assured interested parties that there will be little if any impact on the environment, and that they will reuse the water in the extraction process and the clear water which runs from the mine flows back onto the Sabine River.
Stonewall believes that they will bring major economic upliftment to the region and that they will "strive to empower the community as much as the investors".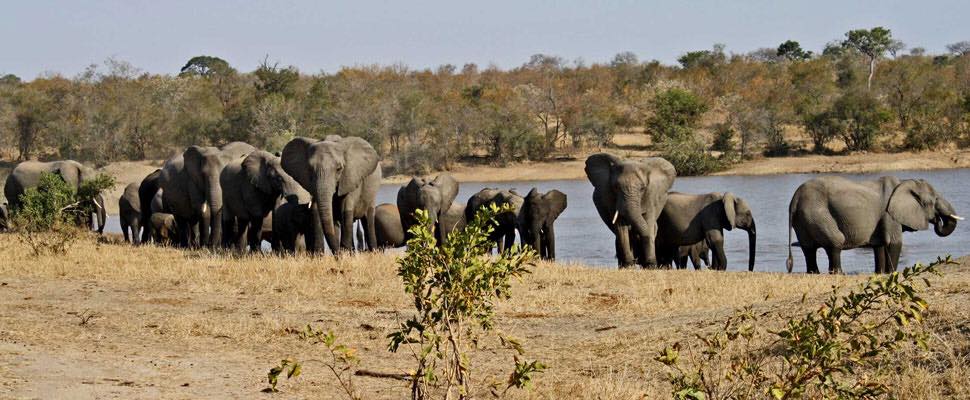 Carr says: "There are many reasons that you might want to oppose mining in this sensitive area, but the most import reason – which is relevant to every single person living and visiting this area – is that the reopening of these mines will affect the quality of all the water in the area.
"The side effects of this type of mining will be acid mine drainage and high levels of arsenic which will be leaked into the water."
*********************************************************
IMPORTANT NOTE – TIME SENSITIVE
Environmentalists, led by AWARD, have asked interested (and affected) individuals and organisations to register their names with regards to the mining rights applications namely Sabi Project 10161 and Pilgrims Rest project 10167.
Please email : Ingrid Snyman ingrid@bathoearth.co.za
Ferdi Pieterse ferdi@globesight.co.za
Diana Verster diana@lantic.net
Your email should read:
Dear Ingrid, Ferdi, Diana

Please register (your name or your organisation's name) as an interested party with regard to the mining rights applications namely Sabi project 10161 and Pilgrims Rest project 10167.

Please send confirmation that you have received this email and that I/ we are registered on the database.
Carr says: "PLEASE register TODAY and AWARD will send detailed instructions."
For more information: www.bathoearth.co.za or copy and paste these links:
https://goo.gl/wbwuDR or https://goo.gl/tERLUy
#Duduzane #Zuma & #Gupta family involved in proposed #mining projects for #Blyderivercanyon, #Sabie and #PilgrimsRest region. #Gold & #silver. #Biodiversity & #cultural hotspot at risk! Register as an affected & interested partyhttps://t.co/QLnHZkOSQM https://t.co/hjr6nqRcYE pic.twitter.com/bF289Dm6vx

— Ashwell Glasson (@Ashwellbglasson) December 2, 2017