South African Police Services (SAPS) has arrested a 29-year-old suspect who is believed to be involved in the disappearance of Siam Lee.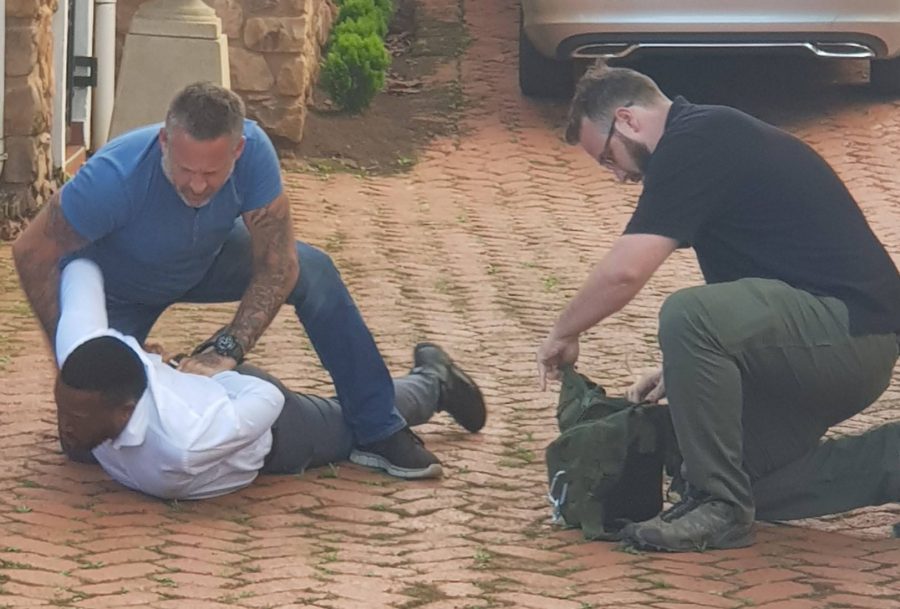 "The suspect was arrested late last night at his home in Hillcrest after an intensive investigation by detectives. A Mercedes Benz Vito and an unlicensed firearm were seized at his house," said KwaZulu-Natal police spokesperson Colonel Thembeka Mbhele.
Brad Nathanson Investigations described the events leading up to the arrest. Nathanson said: "Yesterday morning this office directed the SAPS to where the SAPS recovered and seized the black Vito that was allegedly used in Siam Lee's abduction.
"At 17h00 this office detained and had arrested a 29 year old man whom we believe abducted and murdered Siam Lee. The suspect was residing in Assagay (Outer West)."
Twenty-year-old Lee was reported missing at the Durban North police station on 4 January 2018. She was last seen leaving her workplace in Margaret Mayton Road, Durban North on 4 January 2018 at about 3pm.
Massive interest in the case was sparked after a picture of Lee and her mother's plea to get her daughter back went viral on social media.
The investigation revealed a secret brothel in the posh neighbourhood, and reports claim that Siam was helping her mother, Carmen Nans Lee, pay off a debt.
A few days after being reported missing the burnt body of a woman was found in a sugarcane field in New Hanover and a murder case was opened. It is reported that a photographer connected the two cases together after overhearing police officers mention that the woman with the burnt body had a lip ring. Photos shared on social media of Siam Lee had shown her with a lip ring.
"Detectives are still awaiting the results of DNA tests to confirm if the burnt body of the woman found at New Hanover is that of Siam Lee. Should that be the case, the suspect will be charged with her murder," said Colonel Mbhele.
KwaZulu-Natal Acting Provincial Commissioner, Major General Bheki Langa, hailed the breakthrough in the case.
"Our detectives have been working tirelessly and this is the breakthrough we had hoped for. We will ensure that we do everything within our control to ensure that the suspect is placed before a competent court so that he can account for his actions," he said.
Following Lee's disappearance, police appealed to community members to assist them in locating a man who was alleged to have left with Lee in a black Mercedes Benz Vito/ V-class with unknown GP registration numbers.
Nathanson told local reporters the suspect seems highly intelligent. "He is a biochemist, speaks beautiful English and hardly the kind of guy you picture committing a crime of this nature… If I lined up 100 guys and ranked who could have killed her, he would be 100. He is so unassuming. He lives right here amongst everybody. In a good suburb."
Nathanson said the arrest is a great day for justice "which we pray will prevail at trial".
Anyone with information is urged to contact Durban North police, Captain Raymond Deokaran on 083 632 2849 or 031 560 8004. Alternatively, they can contact Crime Stop number on 08600 10 111. –
Sources: SAnews.gov.za and Brad Nathanson Investigations