The Zambian government has banned imports of some foods from South Africa, including processed meats, vegetables and other dairy products, in light of the Listeriosis outbreak, which has claimed more than 180 lives in SA.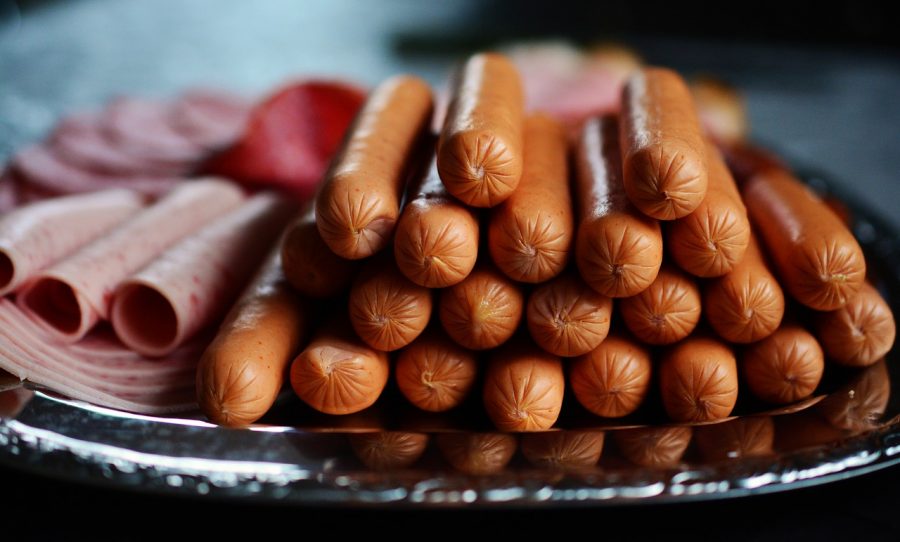 The World Health Organisation confirmed yesterday that the listeria outbreak in South Africa is the largest ever recorded globally.
Zambian Minister of Health, Chitalu Chilufya, announced at a media briefing on Monday that the owners of South African supermarkets and other stores operating in Zambia have been directed to cooperate with the Ministry of Health to remove from the shelves the affected products.
The South African government has banned the affected products of two leading food processing companies in the republic following confirmation that some processed meat products are contaminated with Listeria bacterium, which has affected over 900 people in the country.
The South African government has also confirmed that the Enterprise Foods meat processing plant in the Limpopo province of South Africa, is the source of the Listeria bacterium.
Meanwhile, the Zambian High Commissioner to South Africa, Emmanuel Mwamba, has urged South African retail chain stores operating in Zambia to recall ready-to-eat meat products imported from the country following expert confirmation that the products are a source of the Listeria bacterium.
Mwamba says the withdrawal and recall of all ready-to-eat meat products from retail stores would help contain the disease. He says the chain stores should emulate measures put in place by the South African government to recall cold meat products from retail chain stores nationally.
South Africa's Health Minister, Dr Aaron Motsoaledi, announced the recall of ready-to-eat meat products from retail chain stores nationally after experts traced the bacteria to an Enterprise Foods production plant located in Polokwane.
In the southern Zambian resort town of Livingstone, the Ministry of Agriculture has impounded and destroyed more than 4.3 tonnes of illegally imported Irish potatoes belonging to a named popular food chain store.
A Zambia Agriculture Research Institute plant health inspector, Martin Siazemo, said the potatoes were imported from South Africa and did not have a laboratory analysis certificate as required by law.
Tiger Brands pulls all products off shelves
Meanwhile, Enterprise Foods parent company, Tiger Brands, says despite being notified by the National Consumer Commission (NCC) to only recall their polony, it has voluntarily pulled all their Enterprise products off the shelves.
"We have only been notified to recall the polony but we have voluntarily pulled all our ready-to-eat cold meat products," said Tiger Brands CEO Lawrence Macdougall.
Following an announcement by Minister Motsoaledi that Enterprise polony tested positive for strain ST6 listeria, which is causing the outbreak, the Department of Trade and Industry — through the NCC — ordered a recall of the Enterprise product.
Macdougall urged consumers to return all Enterprise foods to the stores of purchase for a full refund. He said the food company would incur the financial burden of the refund.
Minister Motsoaledi said scientists from the National Institute of Communicable Diseases (NICD) were able to trace the polony as the source after nine children under the age of five fell ill at a crèche and were brought to Chris Hani Baragwanath Hospital after ingesting it.
Two samples of polony were taken from the crèche — one from Enterprise and another from Rainbow Chicken Limited (RCL).
Tests confirmed that the outbreak is the polony from Enterprise Foods facility in Polokwane. RCL only tested positive for listeria but not the strain that caused the outbreak.
While the Health Minister linked the Listeriosis outbreak directly to the polony, he cautioned South Africans to completely avoid all processed meats as they may be affected due to cross-contamination.
"While we know that polony is definitely implicated, there is a risk of cross-contamination of other ready-to-eat processed meat products, either at production, distribution or retail. We advise members of the public to avoid all processed meat products that are sold as ready-to-eat," said the Minister.
Processed meat products such as polony, viennas, russians, frankfurters, sausages and other cold meat products have also been pulled off the shelves as a result.
In addition to the disposing of the processed meat products, Minister Motsoaledi has called for South Africans to disinfect their refrigerators and homes using a solution of bleach diluted with water.
Food hygiene still key
Noting that Listeriosis is preventable and can be treated, the Minister urged members of the public to continue practicing good hygiene by following these steps:
Wash your hands before handling food or when coming back from the bathroom.
Cook food thoroughly.
Separate raw food from cooked food.
Store food at an appropriate temperature.
Wash uncooked food with clean running water.
Only use pasteurized or boil milk products.
– SAnews.gov.za-NNN-ZNBC
MORE
Woolworths published a list of recalled foods, in light of the listeriosis outbreak, for South African customers to return.
Carte Blanche will feature a segment this Sunday on the Listeriosis Outbreak and whether a major class action lawsuit could be on the cards for those affected. If you're an expat living abroad, don't miss out – subscribe to Showmax to watch Carte Blanche two days after it airs in SA.