The South African sports community is mourning the loss of leading 23-year-old wrestler KleinJan Combrinck, who died in the early hours of Sunday morning, 10 June 2018, after being involved in a car accident.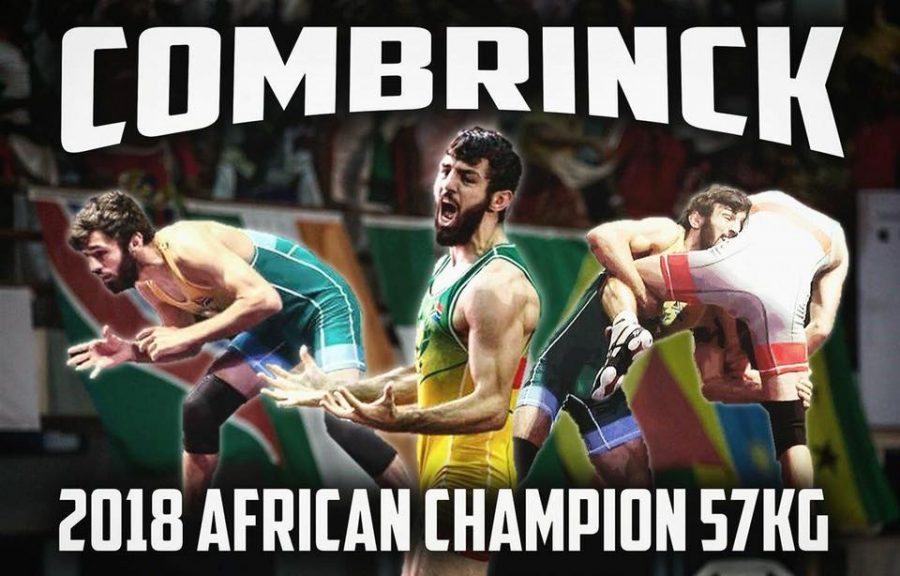 Combrinck, 23, who was part of Team South Africa at the recent Commonwealth Games on the Gold Coast, Australia, passed away after the crash between Springs and Nigel on the East Rand.
Fellow Commonwealth Games wrestler Michael Gaitskill was also in the car at the time of the accident, and is in critical condition in the intensive care unit at a Springs hospital.
Based in Richards Bay, KwaZulu-Natal, Combrinck was a regular visitor to the East Rand for training purposes and both he and Gaitskill were preparing for the U23 World Championships later this year.
Although he failed to medal at the Commonwealth Games, Combrinck won the 2018 African title in the 57-kilogram division.
Said SASCOC president Gideon Sam: 'The loss of Kleinjan and the serious injury to Michael rocks the very heart of the SA sporting family.
'Both these two fine men were excellent wrestlers and also brilliant ambassadors for South African sport on the international front.
'As SASCOC we extend our deepest condolences to Kleinjan's family on their tragic loss and to Michael's family, we join the rest of South Africa in wishing him a speedy recovery to full health once more.'
Adding his condolences was national wrestling coach, Nico Coetzee, who was part of Team SA at this year's Commonwealth Games.
'KleinJan's passing is a big loss to the wrestling community and he will be sorely missed by all. Condolences to his father, mother and sister. We also pray for a full recovery by Michael.'
The South African Wrestling Federation said on Sunday: "The entire wrestling community mourns the passing of one of our own. KleinJan Combrinck your passion, dedication and love for our sport will be missed. Our heartfelt condolences and deepest sympathy to Jan, Linda, Maritia and all his family and friends. Rest in Peace Champ."
The Federation added: "Please also keep Michael Gaitskill in your thoughts and prayers. Michael is currently in ICU in Springs after the tragic accident him and KleinJan were involved in."
The death rate on South African roads is tragically high, with over 14,000 people killed in car accidents last year. Just last night, current affairs show Carte Blanche investigated just why SA drivers are rated amongst the worst in the world. (For South Africans abroad – you can stream the show here.)
Sources include: www.teamsa.co.za, SA Wrestling Foundation, Carte Blanche