The audiobook for a story set in South Africa – 'The Zebra Affaire' – has been nominated for a prestigious Voice Arts Award, which is the equivalent of the voice over and narration industries' Grammy Awards.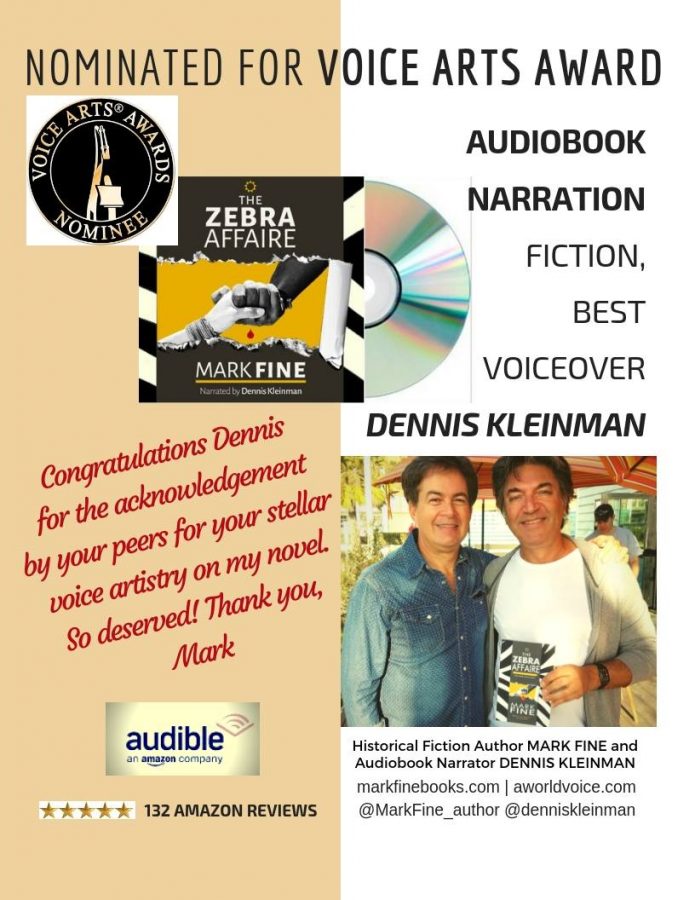 The story is written by Californian-based South African expat Mark Fine from Joburg, and read by Capetonian and fellow SA expat Dennis Kleinman (who lives just an hour away in LA).
'The Zebra Affaire' – which features a love affair between a white woman and black man during the Apartheid era in SA – has the voices of all its characters read superbly by Kleinman… earning the book a Best Voiceover nomination in the 'Audiobook Narration – Fiction' category.
Fine said: "SO EXCITED! … South African Dennis Kleinman's multi-accented voicings of all the characters within my novel was brilliant, stellar! Delighted his peers in Los Angeles have acknowledged his powerful performance… Congratulations Dennis Kleinman… and THANK YOU!"
The Awards will be held on 18 November 2018 on the Warner Bros. lot. #HoldingThumbs!
WATCH Dennis Kleinman's many voices – The Zebra Affaire Audiobook