South African Airways (SAA) has been named the African Long-Haul Airline winner in the prestigious Business Traveller Africa magazine awards.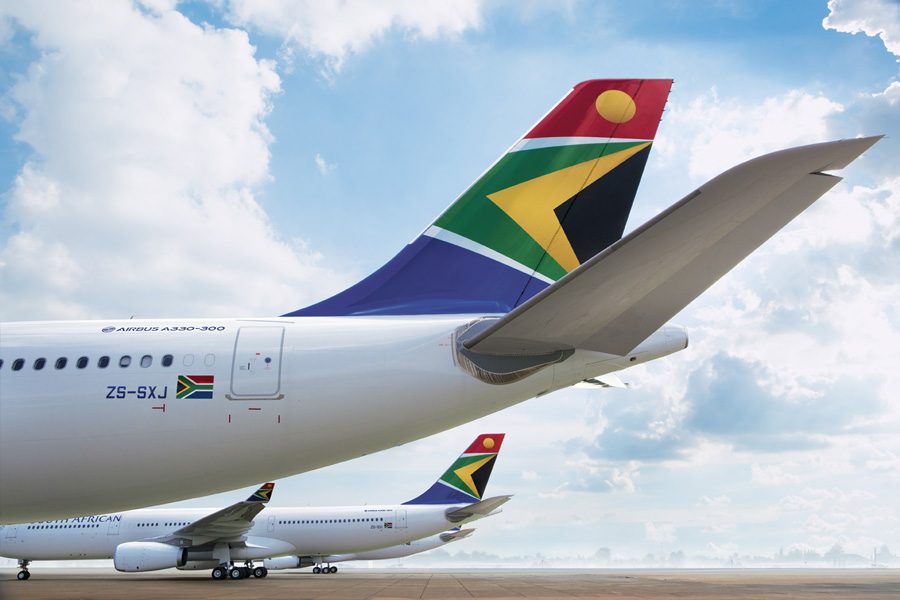 The awards, which were launched in 2012, are targeted at the South African business travel trade and the broader business travel community.
SAA clinched the top award last week, as its future has been hotly discussed in South Africa. President Cyril Ramaphosa said this week that the airline will definitely not be shut down.
Just over a month ago, SAA announced it was not only on track with its turnaround strategy, but that Quarter One results show that the company is ahead of the plan in its trading performance.
With Ramaphosa sweeping out the corruption that had seeped into state-owned companies, there is new hope not only for South Africa, but for its national airline too.
Emirates was the biggest winner at the awards – scooping three awards: 'Best Airport Business Lounge' (for its lounge in the international departures terminal at OR Tambo International Airport), 'Best International Long-Haul Airline' and 'Best Business Class'.
Comair, Tsogo Sun and HRG Rennies Travel were the other multiple winners, with two awards each. Comair claimed the 'Best African Low-Cost Airline' award for Kulula, to go with the top prize in the 'Best African Regional Short-Haul Airline' category for its overall offering covering Kulula and British Airways in Southern Africa.
Tsogo Sun came out on top in the 'Best Business Hotel Group in SA' category and the 'Best South African Hotel Group' category.
HRG Rennies Travel was awarded in the 'Best Travel Management Company' and 'Best Travel Sales Team' categories – both awards the TMC has claimed before.
Votes were cast by, amongst others, members of ASATA (Association of Southern African Travel Agents), ABTA (African Business Travel Association), and SAACI (Southern African Association for the Conference Industry).
Full list of Business Traveller Africa award winners:
African Long-Haul Airline
African Low-Cost Airline
African Regional Short-Haul Airline
Comair (Kulula & BA) (winner)
Airport Business Lounge
Emirates (ORTIA – International) (winner)
Business Class
Business Hotel Group in SA
Car Rental Company
Cruise Operator
Forex Supplier
Global Distribution System
International Hotel Group
International Long-Haul Airline
Large Conference Venue
Sandton Convention Centre (winner)
Large Hotel Conference Venue
Birchwood Hotel & OR Tambo Conference Centre (winner)
Luxury Hotel in SA
One&Only Cape Town (joint winner)
The Oyster Box (joint winner)
Private Aviation Operator
Comair Flight Services (winner)
Small Hotel Conference Venue
Champagne Sports Resort (winner)
South African Hotel Group
Travel Credit Card Provider
Travel Management Company
Travel Sales Team
Visa Service Provider
Visa International (winner)
MORE
SA Expat: My 1st Trip Home to South Africa on SAA after 5 Years
Win return tickets to South Africa from Heathrow on SAA (UK and Ireland residents only)
SA female pilot's SAA dreams go viral on Humans of New York