An official at the Department of Home Affairs (DHA) in South Africa is being celebrated on social media for going the extra mile to ensure her job is done, and her customers' needs are met!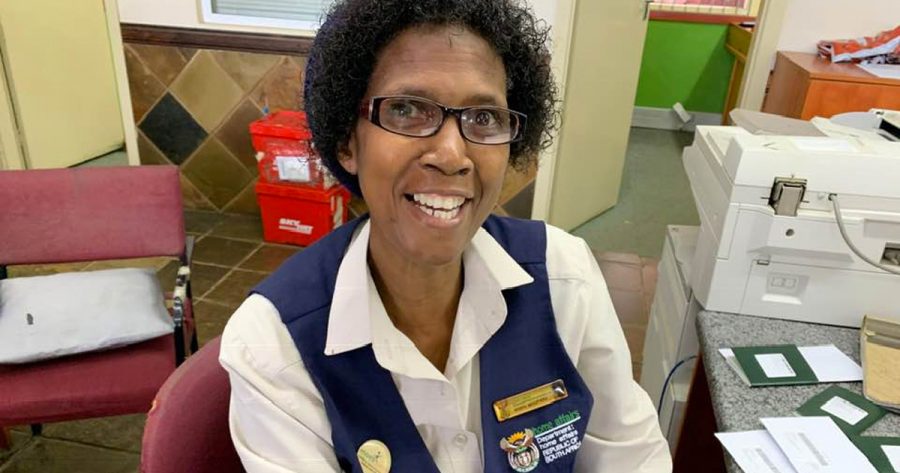 The wonderful work by Nosipho Mkhupheka was praised on social media on Friday by Marius Botha, a former National Prosecuting Authority (NPA) advocate (according to his Facebook profile).
After visiting the DHA in Scottburgh in KwaZulu-Natal, Botha wrote:
I want to thank Mrs Nosipho Mkhupheka for her unselfish and exceptional service beyond the call of duty.

This wonderful lady works at the Dpt of Home Affairs, Scottburgh. Today at 16:00 all her colleagues left their workstations and went home.

Mrs Mkhupheka stayed and helped the last 40 customers all on her own and with a smile on her face!!!

You are my hero. South Africa needs more people like you. Thank you. We salute you.
Messages poured in from similar happy customers.
Charlene Swart said:
We fully agree. Even when it was her teabreak, she did not stop. She carried on helping those who she was busy with. What a friendly and helpful lady. As a family, we want to thank you once again for making a huge impact on a very hot and busy day.
Mzwethu Protus wrote:
She has helped me so much too with the same smile, I wish God can give u more n more promotions
Snegugu UQhawekazi Gumede said: "I know this lady, such a beautiful heart ♥️"
Nomusa Shabalala said she assisted even when the system went off line and people were complaining and angry. "She managed to calm n explain to us. She is da best n she enjoys n loves her job."
Cweigh Ndlela said:
She's like that in real life. She's a person u can call anytime n she always does her best to help others. Can't wait to screengrab this n send it to her daughter to ensure she knows she's appreciated ❤️🙌🏽
Botha asked that Ndlela bring his post to her attention. "She must know what a huge difference she is making. I also hope her manager and people higher up in the Dept of Home Affairs see this and reward/promote her."
A few of her biggest fans called her "my mommy ❤️" with Perry Naidoo suggesting "now that every one is calling her their mom, I think we can call her the mom of South Africa".
Many also gave a "big ups" to Botha for acknowledging her.
Botha said: "Let's use the power of social media to spread good news that will unite the people of our beloved country."
We can do it! One story at a time!