Legendary KwaZulu-Natal rugby player, Beast Mtawarira, will reach an incredible milestone tonight when he sets the record for being the most capped South African rugby player in Super Rugby history.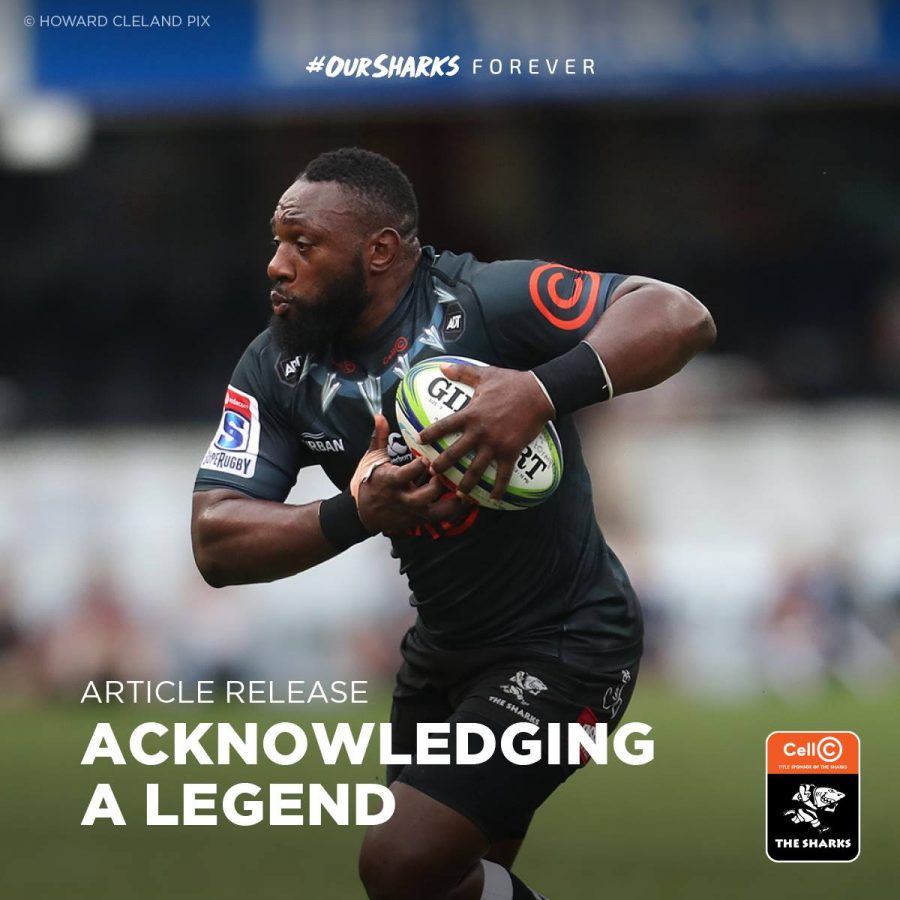 The Sharks said in a statement on their website that Beast has become a "firm crowd favourite" with his never-say-die attitude over the course of 156 games… which tonight will become the record-breaking 157th game.
A year after making his Cell C Sharks Super Rugby debut, Beast was selected to play for the Springboks (2008) and was nominated in the SA Rugby Player of the Year and Young Player of the Year categories, said the Sharks.
He played in his 100th Test for the Springboks against England last year.
Beast says his drive has always been about commitment and passion. Breaking records has never been his mission.
"It's actually mindboggling to realise I've played so many games. I never thought about achieving milestones in my career, I was always committed to just improving all the time. Every opportunity I got to put on the jersey was an opportunity to play my heart out. I've always focused on enjoying every single game and every moment that I got to play this wonderful game.
"Before I knew it, I'd played 50 games, then 100, and now 157 on Friday."
Beast says his longevity is down to luck and belief.
"I'm grateful to the Lord for looking out for me and I've been very fortunate on the injury front, I haven't had many bad injuries over the course of my career.
"It's been an amazing ride, I've had great mentors – coaches and team-mates – who have really pushed me. They inspired me to be better, to work hard and never rest on my laurels."
The Sharks said: "Well done Beast. The rugby world applauds your contribution and loyalty to Sharks rugby."
Read the Sharks' full article here.
WATCH Rugby World Cup's tribute to Beast in 2016
With two Rugby World Cups under his belt, today we're wishing Tendai "Beast" Mtawarira a very happy birthday!

Posted by Rugby World Cup on Monday, August 1, 2016