The legal team of Pieter Doorewaard and Phillip Schutte of Coligny, led by Advocate Barry Roux, will be petitioning South Africa's highest court of appeal directly for leave to appeal against their conviction for the alleged murder of a teenager, Matlhomola Maoshoeu, by the high court in Mmabatho. This follows after the refusal of the said court this morning to grant leave to appeal in the matter.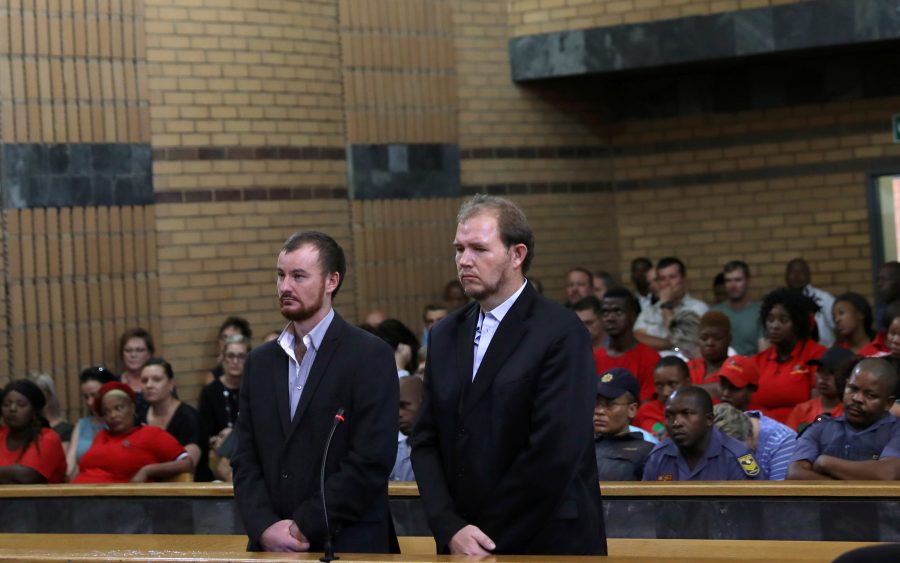 The only eye witness in the murder case, Bonakele Pakisi, has admitted to four different people that he lied in court in his evidence that he had seen how Doorewaard and Schutte murdered a teenager, said AfriForum in a statement on Thursday afternoon.
Following his admission, AfriForum has indicated that it would finance the appeal application of the two men.
AfriForum's Chief Executive, Kallie Kriel, said the organisation had expected that the judge in the case would not be prepared to grant leave to appeal because he would find it "difficult to admit having made a serious blunder in his initial decision to find the two men guilty of murder".
Kriel said AfriForum would also finance the two men's legal costs to petition the highest court of appeal in order to ensure that justice be done and to prevent innocent people wrongly being imprisoned.
"I am confident that the two men's conviction for murder will eventually be set aside on the grounds of the available evidence," Kriel said.
According to Kriel, it is important that people who spread lies to create racial tension and falsely create a cloud of 'racism' over innocent people's heads be called upon to account for their deeds.
"The time has come for the destructive deeds of liars and racial inciters to be opposed," Kriel said.