JOHANNESBURG – South African power utility Eskom announced on Tuesday that its annual loss has widened to R20.7-billion ($1.46-billion) in the 2018/19 financial year… a massive increase from the already discouraging R2.3-billion in the previous year.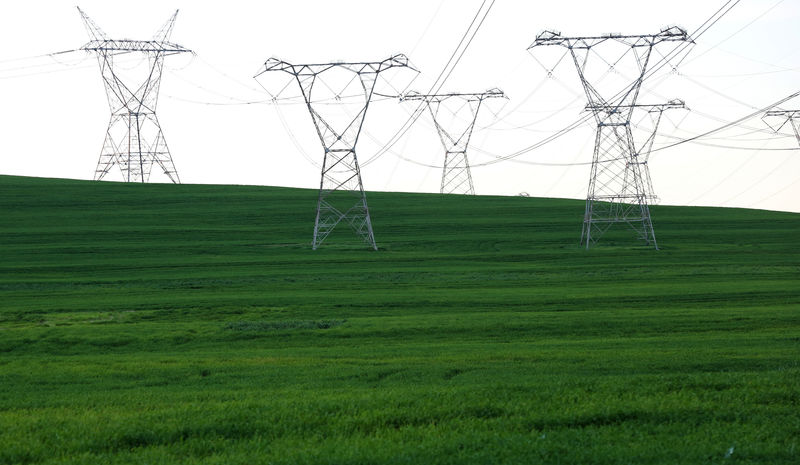 Eskom Chairman Jabu Mabuza said: "Today Eskom releases results that, while expected, are unfavourable. The organisation disappointingly incurred a net loss after tax of R20,7 billion for the year."
Chief Financial Officer Calib Cassim presented the results for Year Ended March 2019.
Eskom said the need for a Turnaround strategy to "stabilize, separate and grow the company for financial and operational sustainability" remains "urgent".
Ratings agencies are circling and investors are hesitating as the South African government pours more funds into the utility to keep the nation's most indebted state firm afloat.
Cleaning Up – over 40 senior employees reported to SIU
According to the report, the Board had to shift its focus from cleaning up governance issues to strengthening Eskom's financial position because of industrial action (which led to loadshedding), rapid deterioration in plant performance, and a decline in liquidity.
However progress has still been made on "rooting out financial mismanagement, malfeasance and corruption".
Lifestyle audits of 365 senior employees have been conducted… of which "approximately 12% (over 40) are considered high risk cases, and have been handed over to the Special Investigating Unit (SIU) for further investigation," said Mabuza.
More than 1,000 disciplinary cases concerning procurement have also been conducted and over 100 of those employees no longer work at Eskom.
Municipal debts
On Sunday, Carte Blanche reported on Eskom's financial crisis with a debt of over R450 billion. Municipalities are its biggest liability with Soweto owing R18-billion. According to Eskom, only 12 percent of customers pay their bills. (Watch the full report below.)
Mabuza said in the report that the higher loss this year was driven by these escalating municipal arrears debts, as well as an increase in fuel costs and rising debt service costs.
Turnaround Plan
Mabuza said Eskom's turnaround plan is supported by four pillars – "cost containment, tariff increases and sales growth, debt relief and unbundling or separation".
He said although Eskom can "ill afford the money spent on open-cycle gas turbines (OCGTs) to avoid or minimise rotational loadshedding", it has concluded that it's justifiable in the best interest of the country – because the "cost of loadshedding to the economy far exceeds the cost of running the OCGTs".
The chairman concluded: "Although we face serious financial, operational and structural challenges, we must stay focused on achieving our turnaround plan through disciplined execution and stewardship. We remain committed to contributing to the development of the South African economy, and we recognise our responsibility to society and industry to provide an enabling environment that fosters welfare, economic growth and equality."
#AnnualResults2019 Overview of Financial Performance For more information access the full presentation on https://t.co/EoVlIk2kAj pic.twitter.com/04C1GskwnU

— Eskom Hld SOC Ltd (@Eskom_SA) July 30, 2019
WATCH: Hadebe gives an overview of the challenges faced by the utility. Also speaks on #Eskom's recapitalisation. pic.twitter.com/QlluwNFyqK

— SA Gov News (@SAgovnews) July 30, 2019
WATCH VIDEO: Soweto's Multi-Billion Rand Electricity Bill