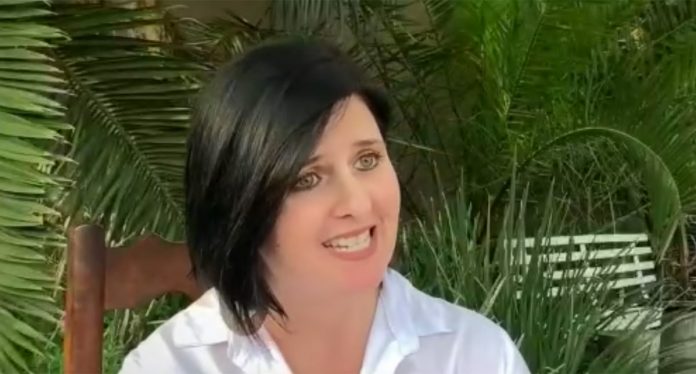 A beautiful heartfelt initiative by a teacher in Johannesburg, South Africa, who wanted to help her learners not miss out during Lockdown, has gone viral around the world. (Watch video below.)
Pamela Kantor, who teaches at a government school attended by many kids from Alex (Alexandra township), was devastated that during lockdown (because of coronavirus) her school children were unable to benefit from online teaching because of their circumstances.
And then, two weeks ago, she had a brainwave.
Pamela wrote a message to her friends on social media saying: "WE CAN MAKE A DIFFERENCE 🙏❤… I would love to help my kids and would love you all to help me help them.
"All I'm asking is for you to read a children's book and record it on a WhatsApp message and send it to me. That way I'll be able to send it to my principal who will be able to send it to the different grades. Please… it will only take you a few minutes and you will be helping the kids so much. It will bring such joy to them knowing people in the different communities are thinking about them. ❤
"Please send it to me on 0832711587. Please share with your friends who may want to help."
Days later, Pamela's heart was "overflowing with so much pride" as she shared the good news that her post and initiative had gone viral, and she has been receiving "thousands of stories and messages from all over the world".
Pamela says: "I can honestly say that I have always been a proud South African but now I am even more. We are truly the most humble and caring nation. We all just want to help each other in whatever way we can.
"The kindness that has been shown has blown me away and because of you I have been able to expand the initiative to many other underprivileged communities. Thank you so much to each and every one of you who has shared my post, please continue to do so. 'We Can Make A Difference'."
Watch below as Pam explains how even authors and other children around the world have got involved in reading to South Africa's children.
If you – or your children – would like to get involved, Pamela told SAPeople she has been sending the stories to children aged from 5 to 13-years-old.
Please send the stories you read to Pam's phone: + 27 83 271 1587 if you're overseas, or 0832711587 if you're in SA.
WATCH VIDEO South African teacher's Read for Home initiative on CGTN
Feeling so blessed. My story on CGTN (Read For Hope Initiative)

Posted by Pamela Ben Kantor on Friday, April 24, 2020
Pamela's initiative has "gained wings and has started to fly. Due to this I have been able to name my precious baby. The name is 'Read For Hope'."
Her initiative has created so much light in the children's lives who have received it, but also in the people's lives who have been reading the stories.
"It has given them a sense of purpose a sense of community and made so many people from different walks of life SMILE😍" says Pam, adding: "All I can say is thank you for the love and support you have shown our children.❤"
Teachers in other parts of South Africa have been inspired to do the same, and Pam hopes that "maybe other people around the world can start it with their underprivileged communities."
Ideally, Pamela would love this to lead to more libraries being built, more people reading to children, creating a love for reading again. A dedicated Facebook page will be launched soon.
Please send the stories you read to Pam's phone: + 27 83 271 1587 if you're overseas, or 0832711587 if you're in SA.
#ReadForHope #WeCanMakeADifference