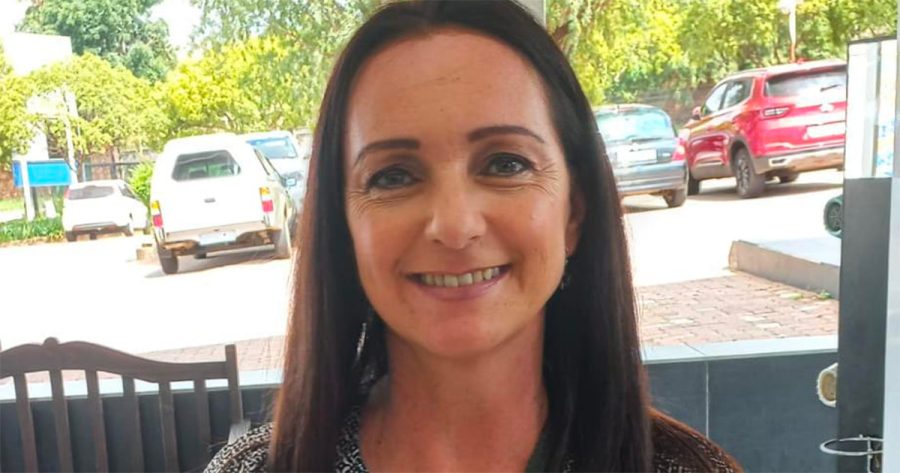 Meet Lana: From broken bones and heartbreak, she's helping lift Mzansi's spirit sky high
In the last week, South Africans have united to raise money to send a talented designer to fashion design school. It all started when one kind motorist, Lana Brunner, stopped to chat to a man, Lucky Masango, at the traffic light… and discovered a caring father who believed so much in his son's talent that […]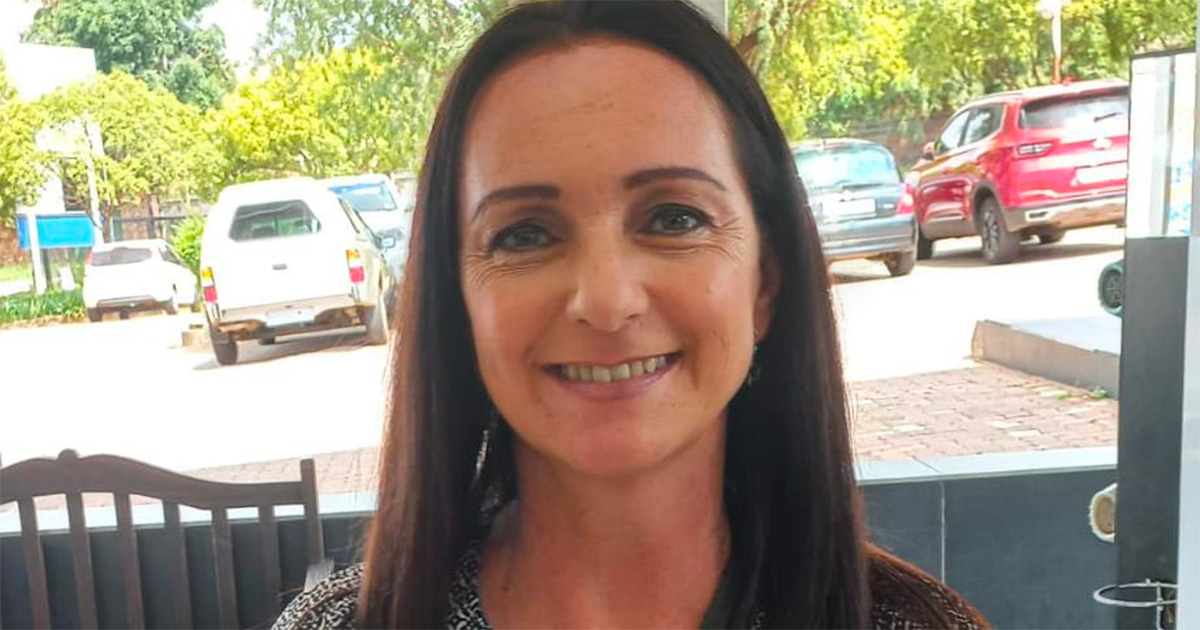 In the last week, South Africans have united to raise money to send a talented designer to fashion design school. It all started when one kind motorist, Lana Brunner, stopped to chat to a man, Lucky Masango, at the traffic light… and discovered a caring father who believed so much in his son's talent that he was willing to sleep under a bridge if it would help him find someone at a Centurion robot willing to invest in his son, Nkosinathi Immanuel Moyo. Now, with the nation behind them as a

BackaBuddy

fundraiser gains momentum, Lana reveals her own heartbreaking story that brought her to this moment…
Lana's story
Who am I? I'm a five-foot-'voetsek' lady of 50. I have two children – one of each flavour – ages 26 and 24… writes LANA BRUNNER.
I'm a 'forced-to-have-retired' physiotherapist, after someone hit me head-on one sunny Sunday afternoon on 22 September 2013, just outside Centurion on the Old Jhb Road behind The Mint. I was on my way to meet up with friends at the Eastgate Mall, to collect my son. He'd spent the weekend in the far East Rand with them – with a family that are more 'family' than 'friends' to us.
I woke up 10 days later in the Milpark Trauma ICU. I was there for about a month and then spent a further month in the Midstream sub-acute hospital in Centurion.
It's amazing how God works. On that Sunday afternoon in September 2013, the first people to drive past the scene of the accident were on the same route as I was. From the Western side of Centurion, the quickest route to the East Rand is down the R101, then left, across on Olifantsfontein Road past Tembisa, and straight onto the R21 South. Her son was driving her to O.R. Tambo airport – she's an ICU sister in the Cape and had spent a few days visiting him here. Despite the sure knowledge that she'd be missing her flight, Marie was adamant that her son had to turn the car around to assist. Once she'd seen the condition I was in, she knew immediately that the Milpark trauma unit was the best place in Gauteng to send me to, and immediately called for helicopter assistance. If not for her, I wouldn't be here today to write this story.
2013 was a tough year for us.
My kids were with their respective 'surrogate families' that weekend of the accident. The families had taken them for the weekend, as both were in severe emotional pain. They'd recently buried their father (my ex), a mere two months prior. He had been shot and killed in what has subsequently been ruled a hijacking. But, before they could fully process this loss, they nearly lost me as well.
I broke every limb
In the collision, I broke every limb – most of the injuries were compression fractures due to the nature of the collision, and because of the airbag which deployed right on top of me. (I did mention that I'm quite a slight person, didn't I? Which is why my car seat needs to be so close to the steering wheel – so that I can reach the pedals). Just a little joke – I hope it made you grin. I broke my right foot, both legs, both arms, had a cracked sternum with many cracked ribs, as well as a very unstable neck fracture – so high in fact, that it's truly miraculous that I am here to write this story.
Fortunately for me, the break was just off-centre. And fortunately for me, too, Marie came along and sent me to Milpark and to the brilliant orthopaedic surgeon that put me together again. I once joked to him that, although I was a figurative 'Humpty Dumpty', he was much better than 'all the King's horses and his men'.
Once discharged from the hospital, I spent a further four months in a wheelchair, and about a year on crutches. It was during this time that I took a nasty fall and fractured my back as well.
The water boys who keep us going on our journey
I underwent a gruelling four years of surgeries, so the kids and I had to rely on friends and family for absolutely everything. I discovered 'my song' that year: One Republic's "I Lived". My kids thought it particularly fitting, as the lyrics are, at one point in the song "… with every broken bone, I swear I lived". Hehe. It was nice, and so vital, to laugh, despite it all. That period in our lives was a huge challenge – but it also underscored the value of the Earth Angels that God puts in place in one's life. My hairdresser, Anita, calls them 'Water Boys' – the people that hand us water along the way to keep us going on our journey: The marathon of life.
Today – I have healed remarkably well, but sadly, my career isn't one that I will be able to take up again. The Road Accident Fund case took six years to finalize. I cried that day in court when I heard how little they were willing to pay out. They're basically bankrupt. It felt like the final insult, after everything we had lost.
Fortunately, my children's dad left behind a life insurance policy to allow them to study after school, and we have been blessed beyond measure with the many friends and family that have carried us, literally and figuratively, for the past 10 years.
Sadly, the little business that I registered at the end of 2019, with some of the RAF money, went belly-up when CoVid hit. My target industries were the tourism market and schools, so I had to re-route and start selling on the online open market through platforms like Facebook, Instagram, TakeAlot, as well as having to get a website created. Unfortunately, last year in August 2022 I was forced to make the call to put my little one-man company on hold with the CIPC. I just couldn't afford to keep it going. The economy was still reeling after the pandemic, and niche items like these were not making the 'hit list'. It broke my heart to let yet another dream go.
It broke my heart to let yet another dream go.
Subsequently, I have applied for hundreds of jobs. But with my age, skin colour, and the fact that my last (paid) admin post was in the early 2000's, I have been unsuccessful in gaining employment. It doesn't seem like people consider entrepreneurship of much value when it comes to 'experience' and 'know-how'. If only they knew what it takes to be a Jack-of-all-trades when running one's own business. The remainder of my RAF funds are dwindling rapidly, as this is the only source of income I have at present. This is why, in October 2022, I moved away from Gauteng to live with my retired parents near Nelspruit.
I'm sad. I miss them all…
I grew up in a town where the English primary and high schools were filled with immigrants – here from other countries because their parents were in SA to fill the various job skills shortages needed here. They've all left back to their respective countries since. Then I studied Physiotherapy, a skill that is highly sought after abroad, so many of them have left as well.
My one sister and her little family left 15 years ago – not wanting to raise their two daughters in the criminal climate that poisons our towns. I'm sad. I miss them all; our kids don't really know each other, and it hurts my heart deeply.
What people need to start realizing is that, for every person that's left, that's another potential employer that could have helped create jobs here or another highly skilled worker that had the potential to add much value to South Africa. I'm even more sad that our Rand just keeps sinking deeper into the quicksand, which ultimately means that those of us that would have wanted to, at least, see these friends and families that have left occasionally, can certainly no longer afford to.
South African families are torn apart and scattered across the globe
And most of those that have left aren't motivated much, either, to come home to visit – the decline and decay we see all around us here now, keeps them away – for fear of having their hearts broken anew, that SA is now as broken as it is. So… South African families are torn apart and scattered across the globe. Many of them miss home, but are too pessimistic about SA's future to want to return.
I'm currently in Gauteng. I'm visiting my younger sis and her family, while I finalize the visa application to visit my other sis and her little family – also abroad – where they have lived for over 15 years now. It's a very kind and generous gift from them for my 50th birthday recently: A sponsored tourist visa to go over and explore the possibility of further studies next year over there, so that I may possibly gain a new qualification, something on their critical skills shortage list, in the hopes that I might find a way to 'get back on my feet' and earn an income again – something I've been unable to do for almost 10 years now.
This is what led to the 'nudge from Above'
This is why I am here – in Centurion – and what led to the nudge from Above – to make a U-turn – after the brief encounter with Lucky last Saturday afternoon at the traffic light, with the denim skirt that had me so curious.
It's very uncharacteristic of me to do this – I am a very quiet individual and prefer to remain behind the scenes. In fact, I feel like, since that fateful accident in 2013, I've been living under a rock for 10 years… bracing for the next blow. In fact, the post that I made for Lucky's dream for his son Emmanuel on the People Who Live in Centurion Area Facebook page, was made anonymously. I was decidedly dismayed when my name was unveiled, and a tad alarmed when I was thrust into the spotlight on social media. Because the post went viral.
The Ubuntu spirit in SA is alive and kicking
And I now know why: The Ubuntu spirit in SA is alive and kicking, against all odds, and especially considering the magnitude and severity of issues that our nation is trying to deal with. SA's people are crying out for change. For the promise and hope of a better tomorrow.
I love South Africa. I'm an empath and poet at heart. My first poem about SA was when I was 15, in the late '80s, when our English teacher's theme for the term was "Black and White" – open to interpretation. I was elected to the Junior Town Council back then – and this was the first time that I really got to know some of the black youths from the nearby township. They served on our Junior Town Council with us over those two years that I served. I became befriended by a particularly well-spoken young lady, Josephine. I have often wondered what she's up to these days, as I sadly lost contact with her many years ago. I stray off topic… back to the story.
That year, for English, I wrote a poem about how Black and White don't seem to understand each other. And how trust is completely absent. It struck me, like a hammer in the chest, how unfair the Apartheid regime was – and even at 15, everything inside of me wished for change. For equality. For a united people. I have subsequently written many poems about my love for this country.
So, when I heard Lucky's quick plea for his son's dreams of going to a fashion design school, when I rolled the driver's window down that Saturday afternoon, it was something beyond me that urged me to turn around at the next intersection and to go back to chat to him.
Under the right government… SA can and will heal
The chain-reaction of events thereafter has been incredible. Staggering. Inspiring. And reinforced my stubborn insistence that, under the right government, with the correct policies, regulations, and a spirit of unity in place, SA can and will heal. Because her People demand it. Her people are ready to embrace a culture of growth, trust, and mutual respect; a culture of optimism, hope, and equality in every sense of the word.
Our nation is crying out to God for a better tomorrow.
Hehehe… Even so, with the post that went viral, which led to calls from various media outlets, I feel helpless. I'm just one little person. Who felt called to 'Pay it Forward'.
The thing is – I've been so Blessed. Not only with the many 'water boys' in my life but also because I've had the privilege of traveling to various corners of our globe. I've been to Zim. I've witnessed first-hand how a corrupt government can destroy a country. I've been to Mozambique – and a similar air of poverty and silent sadness lives there, too.
Then I've been to the US, to the UK, to a few countries in Europe, and a few times to visit my sister in Australia… and wished that we could implement some of the great ideas that I saw there into helping SA up again. I visit, 'steal' with my eyes, learn some new lessons in life, and wish I could somehow, someday, be part of the change of a beautiful, brand-new SA. Where houses don't leak when it rains, children don't get burned by paraffin lamps that fall over, and toddlers don't have to sit in the scorching sun with an adult at a traffic light all day, to ensure a meal that evening…
Where the public transport isn't just fabulous, it's affordable, too. Where people like me don't have to rely on the dinosaur-model of the RAF because of our unsafe, unkept road network and lawlessness when it comes to traffic regulations. Where the minimum wage is, rather, a Living wage, and the massive divide between 'upper' and 'lower' income classes is much, much smaller. Where schools are more focused on outcomes that build children up into being the best they can be. Where early education tools and resources were available – freely. Where kids learn in primary school the many lessons the different cultures can teach each other. Where high schools, already, channel teens to play to their strengths, be it in academics, technical skills, IT, sport or art, and where Tertiary education is more accessible and varied, specialized, at every level.
Imagine an SA where everyone supports local businesses, and where we stop exporting our fabulous natural resources in their raw state, just to import them back in, 'up cycled' and 're-purposed/manufactured' at an unacceptable cost (not just in currencies and fees, but at the more serious cost to the fragile state our planet is in).
Imagine SA becoming the very first planet on the globe to switch over 100% to renewable energy. Imagine an SA where our farmers get the vital support they need and are appreciated for the hard work that goes into feeding our nation. And an SA where our teens get sufficient basic skills with regard to the costs and planning that goes into raising a successful young adult, ready to contribute, constructively, to our nation's future.
Imagine a nation where being unique is celebrated, rather than feared, misjudged, and mistrusted. Imagine a country where people from all over the globe WANT to come and visit because there's an air of happy "Ubuntu-ness" that permeates this beautiful country at the bottom end of the 'dark continent'.
So yes. In an ideal world, I'd get a paid job here. In South Africa. To be a part of the change. To help brainstorm do-able, workable solutions that benefit each one of us. In an ideal world, our nation will truly become colour-blind to finally, fully, and totally, resurrect Madiba's dream of a truly Rainbow Nation.
Love and Light from me to you, SA.
Lana Brunner
Lucky's story – His and Immanuel's dream for a better tomorrow
Immanuel was born on 6 July 2001. He is 21 years old now and is the third-oldest child in a family of 8 children, with one stepsister in the mix.
They live out on the Moloto Road, North of Pretoria. They live on grant money for rent, and when chance allows, his dad scores a little extra cash when a 'piece-job' presents itself.
Immanuel started sewing at age 14, when he was in grade 9. His first project was to sew himself a school bag with one of his mother's old blankets, and did so with just a needle and thread.
Lucky was amazed when he saw Immanuel's passion for sewing, and attributed it to God's divine intervention. He says: "When I saw Immanuel doing this sewing thing, the spirit of the Lord spoke to me and took me to Immanuel and said – this Immanuel, I must support him because he is a star. We have raised him to be a star – because he has a passion – so much passion for sewing!"
Immanuel took his sewing skills further, sewing jeans and other items for his friends and family. Lucky, his dad, then went to visit his grandmother to ask her where this unexpected talent came from, and was surprised to learn that his own maternal grandfather displayed a similar passion for needlework and sewing, making items of clothing to sell so that he could support his family. Lucky was amazed to learn that Immanuel had inherited this passion.
In Lucky's words: "I wanted to construct my message… so I spoke to Immanuel… I say 'Immanuel. You must do something for my Grandmother so that this dream grows bigger' because I knew that (this is) something that God has put in your house."
It was then that Lucky started to assist Immanuel where he could.
Finally, after four years, he approached some friends of his in Middleburg, "white people", Alta, Frikkie and Harry, who had children in Australia, hoping that there would be some assistance in funding a sewing machine for Emmanuel.
Unfortunately this wasn't to be, and in the interim, Lucky and his wife felt a calling from God to start a small after-care facility for the orphans in their community.
"We are a Christian family. We believe in God. We work together with God."
A while later, Lucky approached yet another friend, Mark, to try and get financial aid to help Immanuel to reach his dream. This, too, ended without any results.
That's when Lucky gave it over to God, trusting that He would, in time, put the right people on his path.
"I said, 'God. Connect me with your righteous ones because the righteousness live by Faith. Connect me with somebody that will believe with me in this dream. The righteous live by Faith, not by sight. So I was praying.
"I remember when I met Lana. On that Saturday. There were many people (driving past) but the Holy Spirit (spoke) inside of me, saying "Don't give up. Don't give up". I was standing there by the robot, declaring "I call your righteous people, God, from East, South, West, North – under even this road – that your righteous (will) appear.
"You know what? Jah! Suddenly here's Lana – she appears – I run to her. 'Sorry – I'm not in business. I'm displaying the work of my son. He is a fashion designer, so we need to take him to school. (With) your help… we can take him to school'. Lana she went. Within 5 minutes, she came back. She was lovely with a big smile…
"JoH…. she say 'come here'. I ran to her. She said let's go sit down. Let's speak'. I say, in my heart 'Oh God. I wonder – is this Your righteous one?'. She says to me 'Lucky. I'm unemployed. I can't help you with money. But something touched me. God told me to help that man'."
Lucky felt his prayers answered that day. He showed Lana pictures of Lucky's clothing on his phone, and she vowed to try and assist them the only way she knew how. To place a post on the Facebook group in Centurion, and hope that people would read the story of a Dad's dream for his son. And that some people would open their hearts and make a small donation to them via eWallet.
"Jah," says Lucky. "Just imagine. I came from Mpumalanga to Gauteng, just with the Ministry to display the work of my son… even though it was cold and raining, I didn't give up and Blessed everyone. God has blessed me with the stars (his family)'. He's blessed us all."
Lana adds: "Lucky blessed me even more that day. He showed me how Hope, Faith, Kindness and Generosity lives just as passionately amongst all of our people. All it takes is a helping hand and a little bit of your time to make a huge impact.
Thank you, South Africa.
Mzansi's spirit is alive and well."
If you'd like to be part of this wonderfully uplifting story, please consider contributing to Immanuel's design school dream. Thank you! 
View this post on Instagram