The Oscar trial for killing his girlfriend Reeva Steenkamp has predictably divided South Africans at home. We've long demonstrated our polarisation on issues as diverse as BEE, Jacob Zuma, EFF, eTolls – you name it. So of course Oscar is no different. Currently, it's not so much whether he's guilty or not but rather whether the coverage should be public and if it should consume media across the board.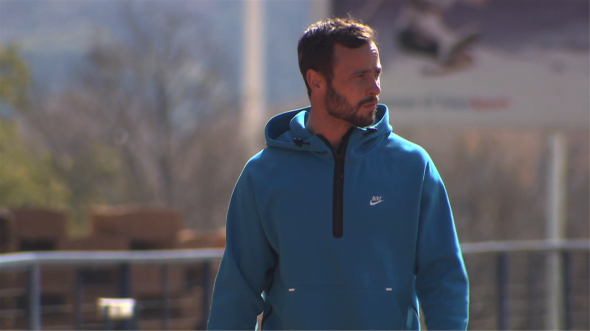 As I write, a vote is taking place on Talk Radio 702. Should the station cover the trial live or not? The jury has not yet decided but my guess is they will opt for coverage.
In the build up to the trial I was tweeting that I was Oscar-ed out, a position reinforced by Carte Blanche's indulgent insert, which saw an interviewer dispatched to Hollywood to interview scriptwriters, forensic advisors and controllers of our visual diet. I was in the opposition camp.
And so it was with cynicism I tuned in on Day One to the Oscar Trial Channel 199 on DSTV – a channel dedicated to coverage of the Oscar show. A first for South Africa, it would expose our legal justice system to the world.
From the start, I was captivated and converted by proceedings, by bearing witness to the blank-faced Oscar as the first witness Michelle Burger (who requested her image not be made public) took the stand. And especially by defence advocate Barry Roux who must have reckoned on Burger being a walkover as he badgered her repeatedly to contradict her statement. For this armchair critic, Burger was a phenomenal witness under pressure who held her own.
It was in this frame of mind that I happened upon a post from a Facebook friend, radio broadcaster Kevin Savage.
"Sorry guys, but I cannot condone this Pistorius media circus. We should be ashamed of ourselves," he posted, and received a tirade of virtual applause. To date there are 151 likes and an ongoing torrent of posts.
A sample of sound bites: "It shows macabre, sordid fascination by our fellow humans…"; "I'm Pist off"; "One of the reasons I do not own a TV"; "We sold out for money – since when do we need to televise justice here?"; "There is a war about to start in Russia." You get the picture.
I decided to enter the fray.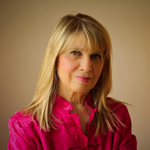 As the lone voice of dissent in this thread, I wrote: "I dispute we brought anything upon ourselves – this story is reality TV at its best/worst and would have attracted the media even if it happened in Outer Mongolia. Secondly, we live in the 21st Century as illustrated by our presence here on Facebook. … I confess, I am already hooked and captivated by court proceedings. Watching our legal justice system at its best with our legal eagles demonstrating their worth shows us in the best light possible and I feel certain that justice will be served."
I garnered 8 likes, but I don't imagine I changed anyone's position.
The critics' worst fears were realised yesterday when proceedings came to a grinding halt as eNCA News nearly screwed the court's latitude in granting the media's request to cover events as they happened.
The TV station decided to use a still photograph of Michelle Burger, who had specifically requested no exposure. Last night during an editors' panel discussion on the Oscar Trial Channel 199, Patrick Conroy Head of eNCA News – who had apologised to the court earlier – claimed it was an honest mistake. Professor Anton Harber, for one, didn't believe him and cautioned against the pack mentality when so many journos were covering the same story.
Fortunately, Judge Thokozile Masipa warned the media about the seriousness of the offence but did not pull the plug.
In today's news' synopsis of yesterday's proceedings, there's mention of tears from Oscar when Roux described how the final bullet silenced Reeva, tears from Burger when describing her emotional state and Roux's claim that Oscar sometimes sounds like a woman when he screams.
There is also reference to Witness No. 2 Estelle van der Merwe, who seemed to have an easier ride from Roux despite independently insisting she too heard screams from a woman.
Van der Merwe was followed into the stand by Burger's husband Charl Johnson, Witness No. 3, a very softly spoken man. I doubt his ability to withstand Roux as his grilling continues today.
Perhaps the most significant detail to emerge yesterday was Roux's potential bombshell that the defence had conducted tests on the distance that voices can travel from Oscar's apartment. Time will tell.
I am currently listening to the proceedings on 702 from which you'll ascertain listeners voted in favour of live coverage. For this newshound, there's no contest – I will have my eyes or my ears firmly attached to the Oscar trial for its duration.