Advocate Gerrie Nel told the court he would tomorrow apply for Oscar to be referred for 30-days' mental observation.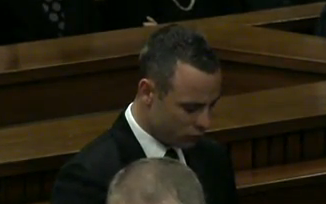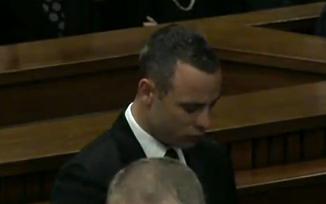 This twist came after defence advocate Barry Roux called forensic psychiatrist Merryll Vorster to testify in Oscar's murder trial. Roux's intention was to bring to the court's attention psychiatric factors that might be of relevance during later proceedings.
Vorster told the court that Oscar has a general anxiety disorder, a diagnosis she made after two sessions with him on May 2 and May 7. She also interviewed friends and members of his family.
She told the court that she learnt that Oscar's mother also suffered from anxiety, which would have contributed to Oscar's own condition.
Vorster said Oscar's upbringing and his disability impacted on the way he reacted, which was different from most people.
Oscar felt remorse about Reeva's death, she said, although in response to Nel's question whether he'd ever said he killed Reeva, Vorster said she didn't remember if he had.
In inimitable Nel fashion, he snuck in a question about whether Oscar's reactions were in keeping with someone who planned to kill and Vorster replied that his reaction following the death was appropriate.
When Nel asked if someone suffering from a general anxiety disorder could be dangerous, Vorster replied yes. Unsurprisingly, Roux objected.
There is likely to be strong argument against Nel's application tomorrow when court resumes at 09:30.