JOHANNESBURG – South Africa's former finance minister Malusi Gigaba said on Sunday a private video was leaked after his phone was hacked, and he had faced blackmail threats over it when he headed the Treasury.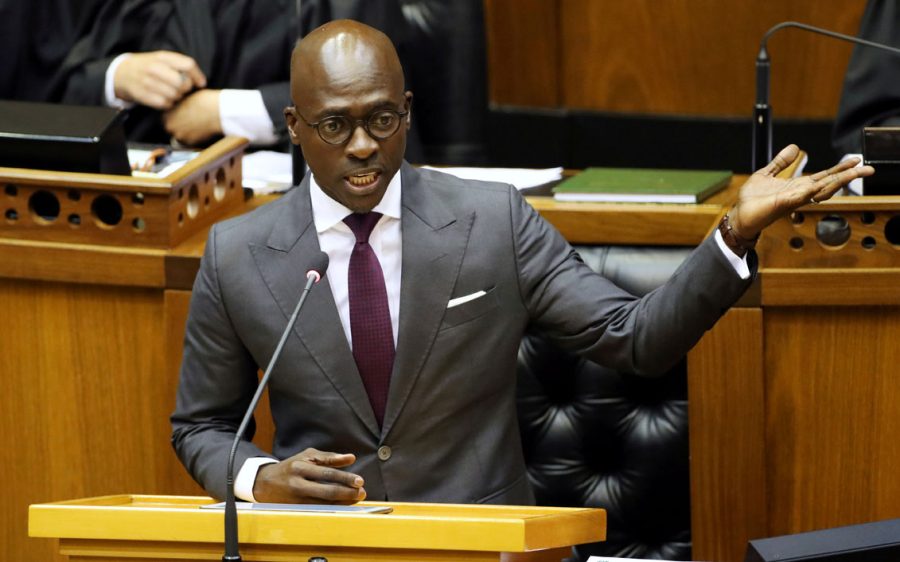 Gigaba, now Home Affairs minister (again), was thrust into the finance post in March last year after former President Jacob Zuma sacked Pravin Gordhan, a move that unnerved investors and roiled markets at the time.
"My wife and I have learned, with regret and sadness, that a video containing material of a s**ual nature, meant for our eyes only, which was stolen when my communication got illegally intercepted/my phone got hacked, in 2016/17, is circulating among certain political figures," Gigaba said on Twitter.
"This video has been at the centre of a number of blackmail and extortion attempts, dating back to the period immediately following my appointment as Minister of Finance, on 31 March 2017, all of which I have steadfastly refused to entertain," he said on his official Twitter account.
Vuyo Mkhize, a public relations consultant working for Gigaba, confirmed the authenticity of the tweets.
Mkhize confirmed to eNCA that the footage does not include Gigaba's wife. "It's only the minister, it's a video he created for transmission to his wife."
Gigaba did not disclose the nature of the blackmail demands but he said law enforcement and intelligence agencies were investigating the matter.
Police officials at the national commissioner's office and the elite Hawks investigative unit could not immediately be reached for comment.
"I take this opportunity to publicly apologise, in advance, to the rest of my family – especially my kids, my mom and my in-laws – and the South African public for the pain and embarrassment the likely wider distribution of this private material will cause," Gigaba said.
(Reporting by Ed Stoddard; Editing by Elaine Hardcastle and Jenni Baxter)