South

Africa

n wakeskater Matti Buys invited one of the most influential pioneers of the sport, Brian Grubb, for a trip around some of the most iconic landmarks in Durban. Here is all you need to know: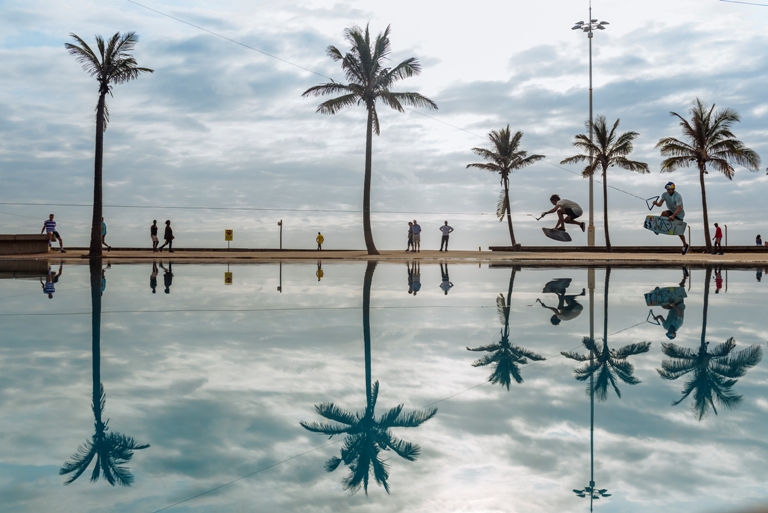 – Wakeskating is an adaptation of wakeboarding without the rider being bound to the board in anyway, similar to skateboarding (but on water).
– Matti and Brian visited spots such as the Durban Point Waterfront Canals, uShaka Marine World and Durban's iconic beachfront pools.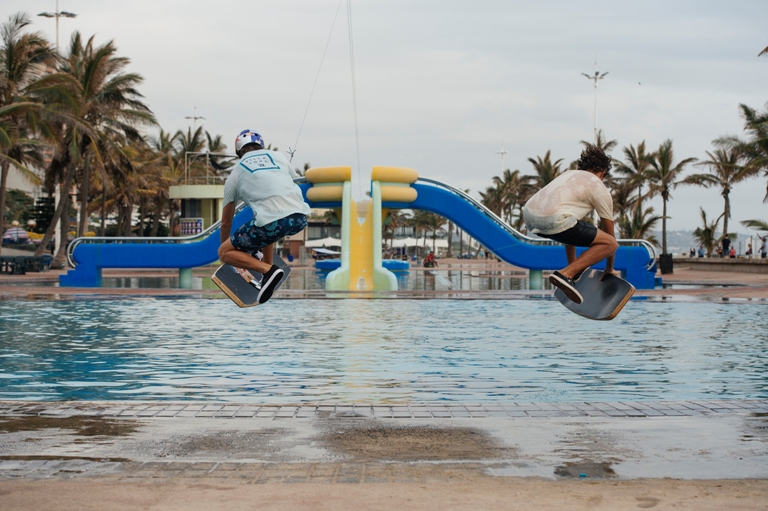 – They added obstacles such as ramps or kickers to perform a host of tricks that you would normally expect to see on a lake or public cable park.
– The idea was to hit all the obstacles in synchronizing. This required them to ride together and perform the tricks at exactly the same time.
– Brian said: "This project was different than other projects we'd filmed before. Having two of us riding at the same time for every shot was not without its challenges."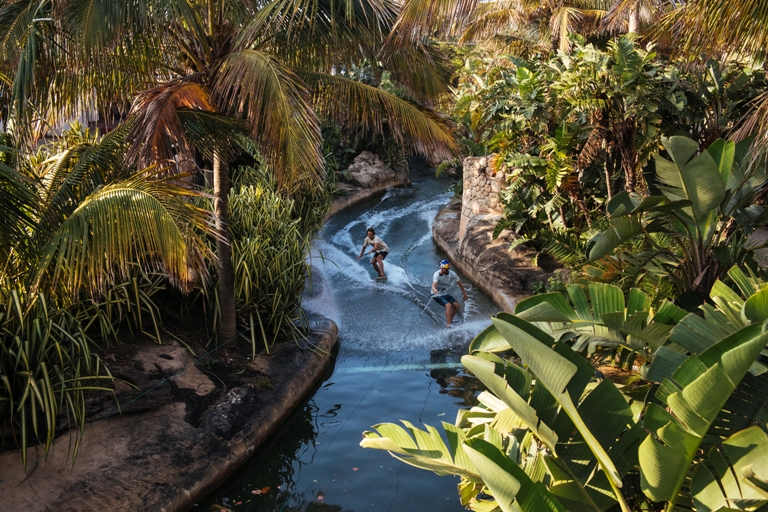 – He added: "A lot of planning went into getting permission to ride in these spots. We had to ride super early before places opened and people came to swim in the Durban pools. Winching, in general, is time-consuming because you have to walk or swim the rope back to the start every go. Now we are doing that with two riders and trying to both land our tricks. Sometimes I'd fall and he'd make and vice versa. This was a challenge but also so rewarding when we both nailed it and got the shot!"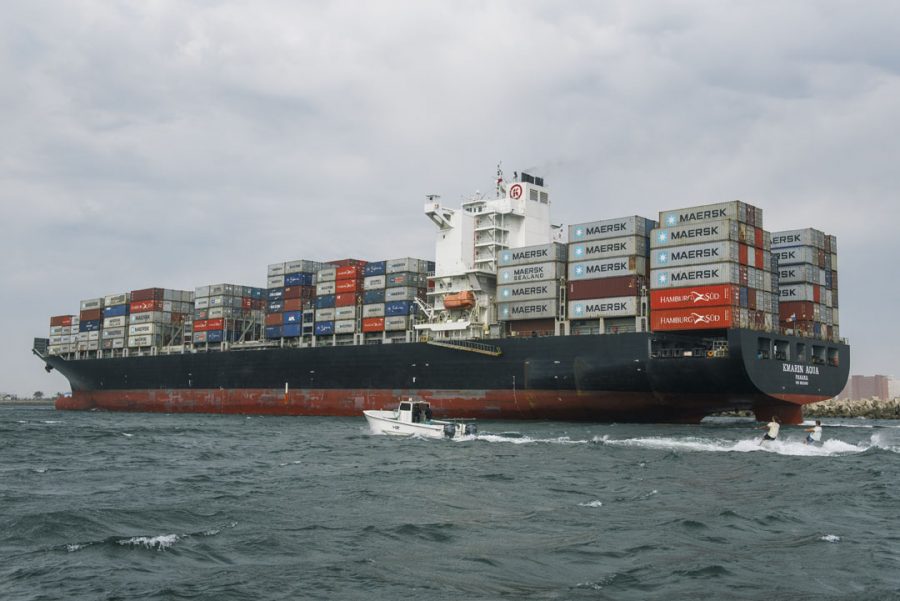 – Matti said: "It's always amazing having the opportunity to show someone from out of South Africa around our country and local spots. This project, in particular, was super special because when I was about 13 (and not even wakeskating yet) I got the opportunity to see Grubb ride at Red Bull Night Slider in Johannesburg and that was one of the first times I got exposed to wakeskating at that level.
"Fast forward 12 years and I am working on a project with him in Durban, it's pretty surreal. Definitely an unforgettable experience."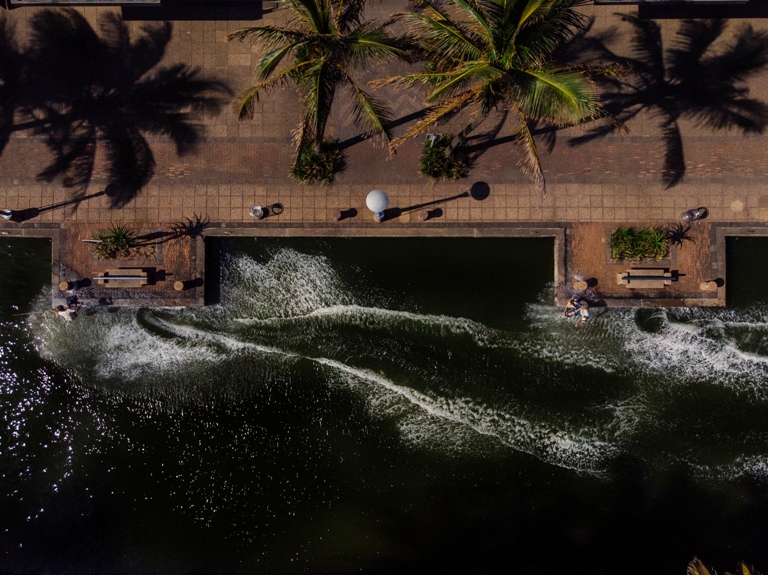 – American Brian, 38, has been dominated the wakeskating scene since he turned professional in 2003.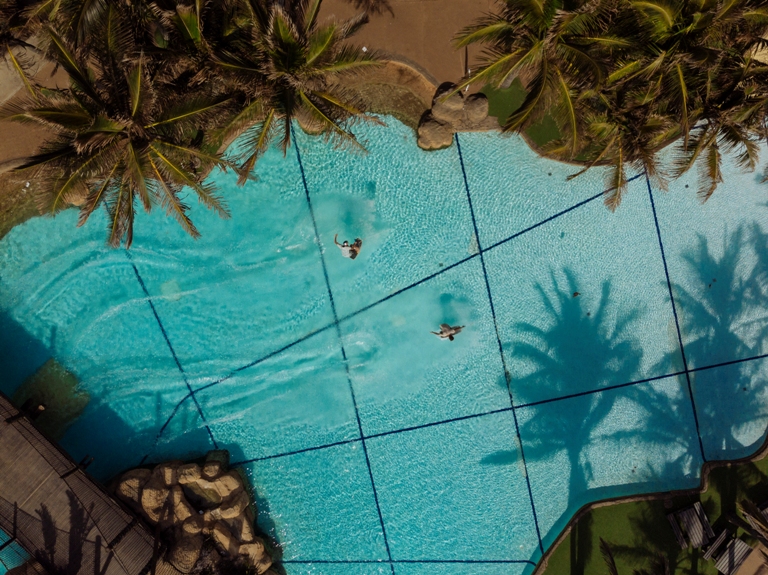 WATCH Wakeskating South Africa's Iconic Durban Beachfront