When the headlines around you are getting you down, escape to this page where proudly South African citizen Jennifer Conry lists the reasons daily – from 30 Aug 2019 – why she is so passionate about her beautiful homeland – South Africa (SA).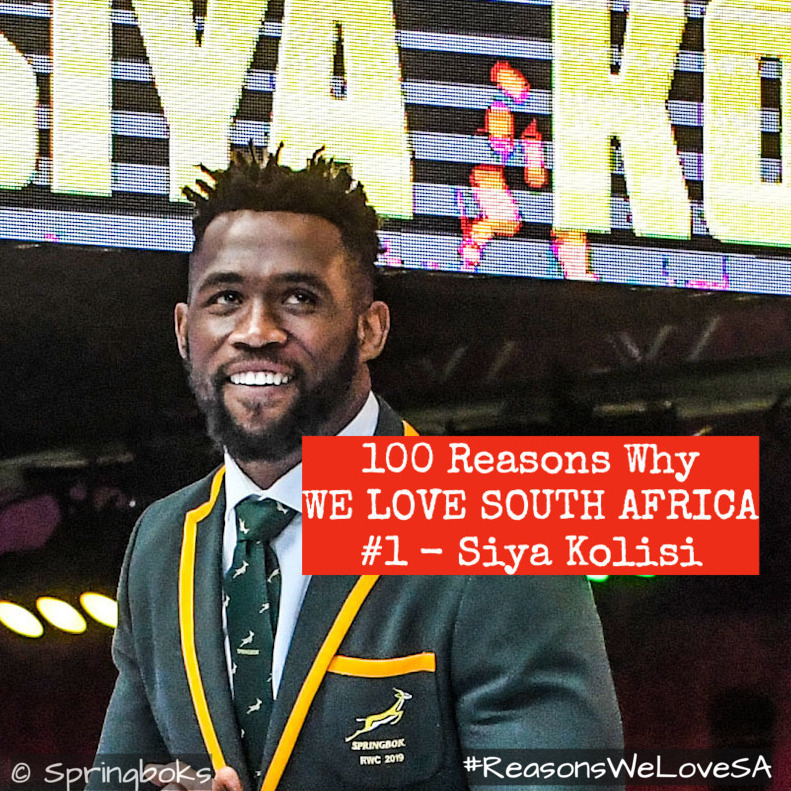 Siya Kolisi: "Through hard work and dedication, the leader of our boys in green and gold reached for his dreams and became an inspiration to South Africans from all walks of life. We are behind him 100% as he heads for Japan today." (30 Aug)
The Cango Caves: "This beautiful, 20 million year-old system of caves is Africa's largest cave system and has some of the world's biggest stalagmite formations…"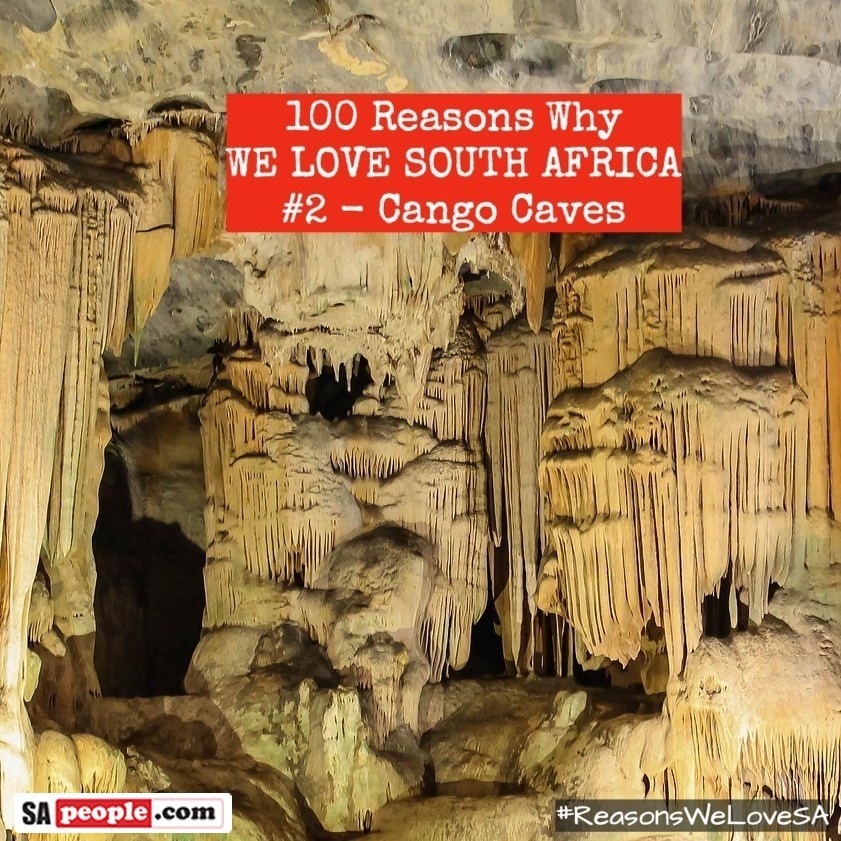 3. The cry of the Fish Eagle: "This haunting cry captures the heart and soul of Africa. There are few calls more beautiful…"
Call of the African Fish Eagle (Haliaeetus vocifer) by Greg Morgan.

Posted by Birdwatching on Tuesday, September 13, 2016
4. The National Flag: "Our beautiful, multicoloured flag, designed by Mr Frederick Brownell, is a symbol of the diversity and vibrancy of our nation…"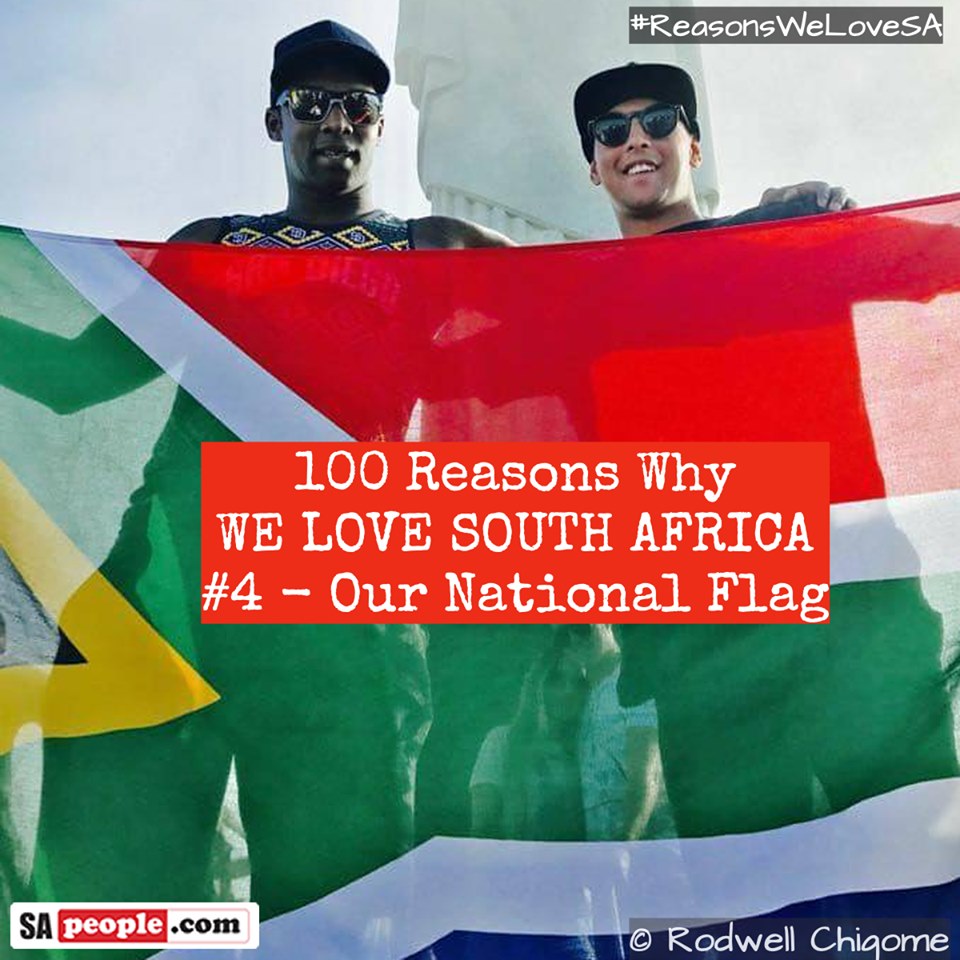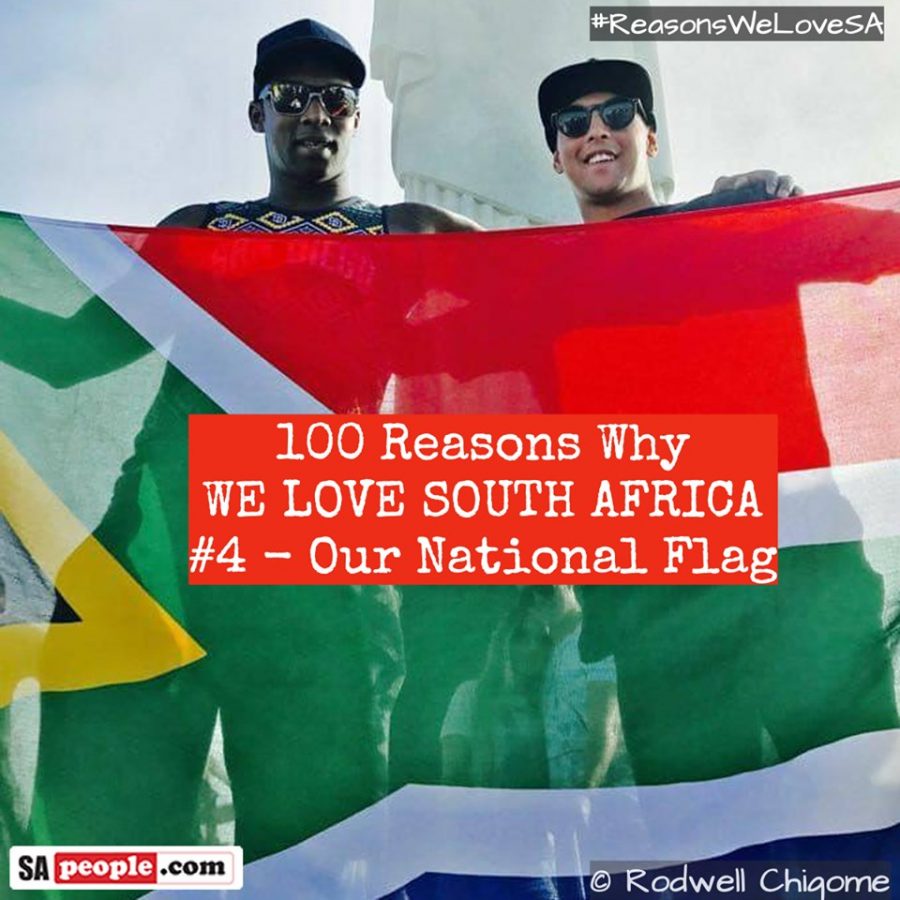 5. Wayde Van Niekerk: "Although injury will prevent Wayde from competing in the World Athletics Championships in Doha, he has remained positive and focussed. He is an inspiration on and off the track."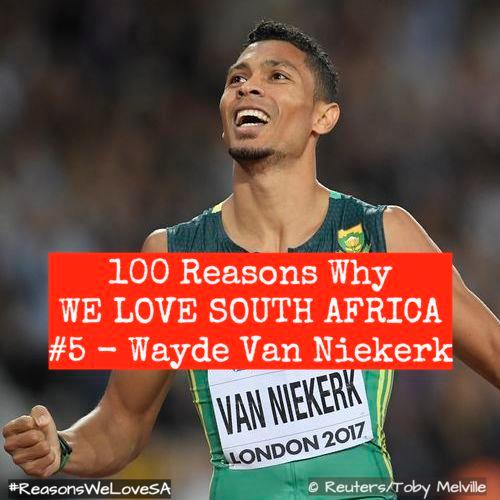 6. The Ndlovu Youth Choir: "Amidst all the chaos of the past few days is this choir – a beacon of shining light that makes me burst with pride for being South African. The children in this choir are so talented, so inspirational and so genuinely invested in their art. Their energy is contagious and represents the true vibration of the heart of South Africa. This is the South Africa that I love."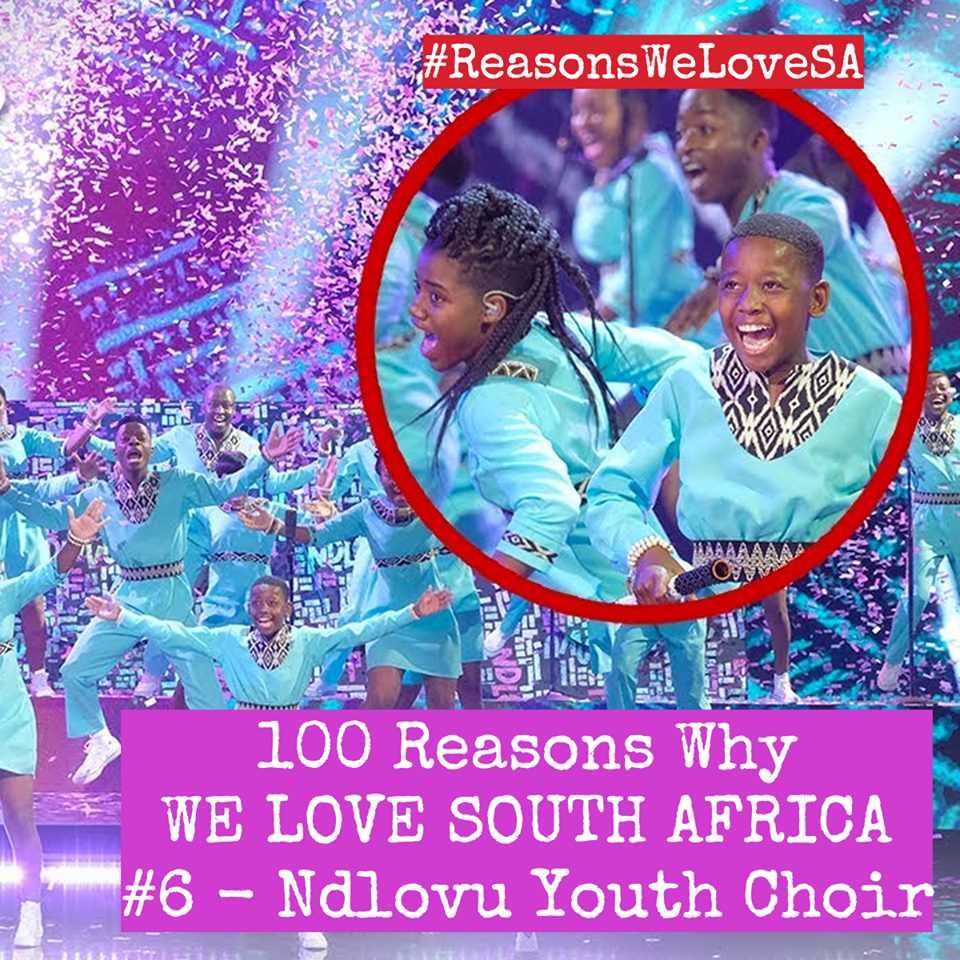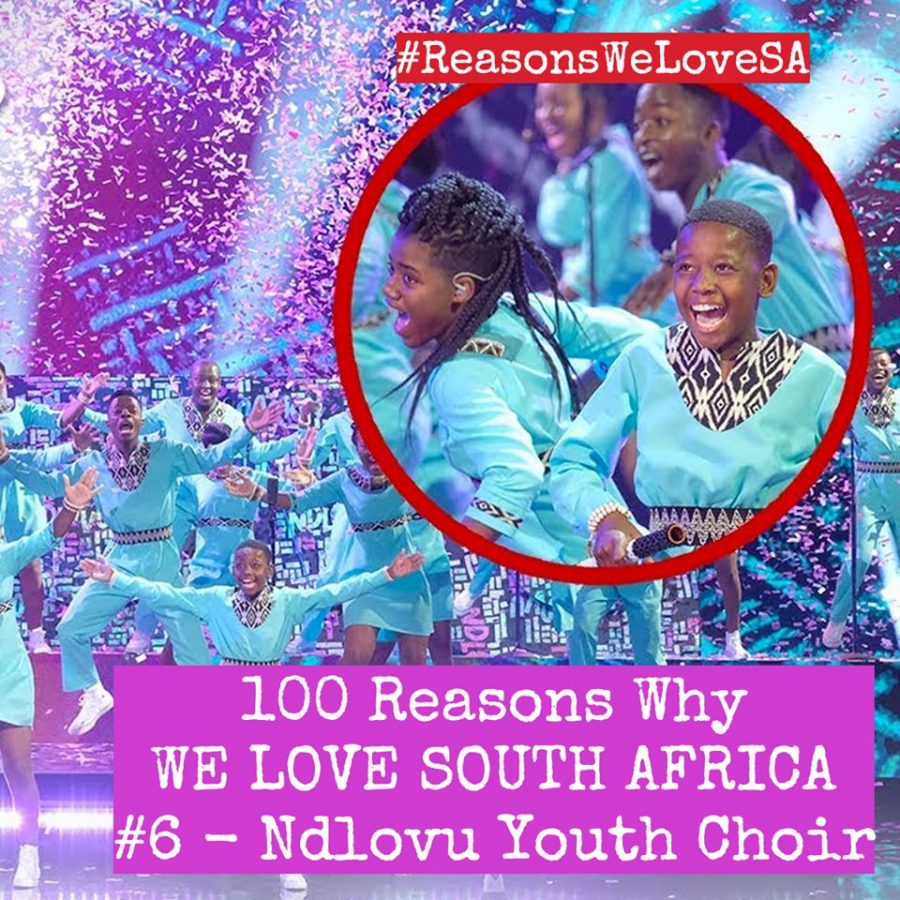 7.South African Women: "Whether it be Lilian Ngoyi, Helen Joseph, Rahima Moosa and Sophia Williams-De Bruyn -who led the iconic 1956 march against pass laws – or the grandmothers, mothers, sisters and daughters – who so profoundly impact on our daily lives – South African women are strong. They are resilient, they are passionate and they are brave.They are deserving of our deepest respect."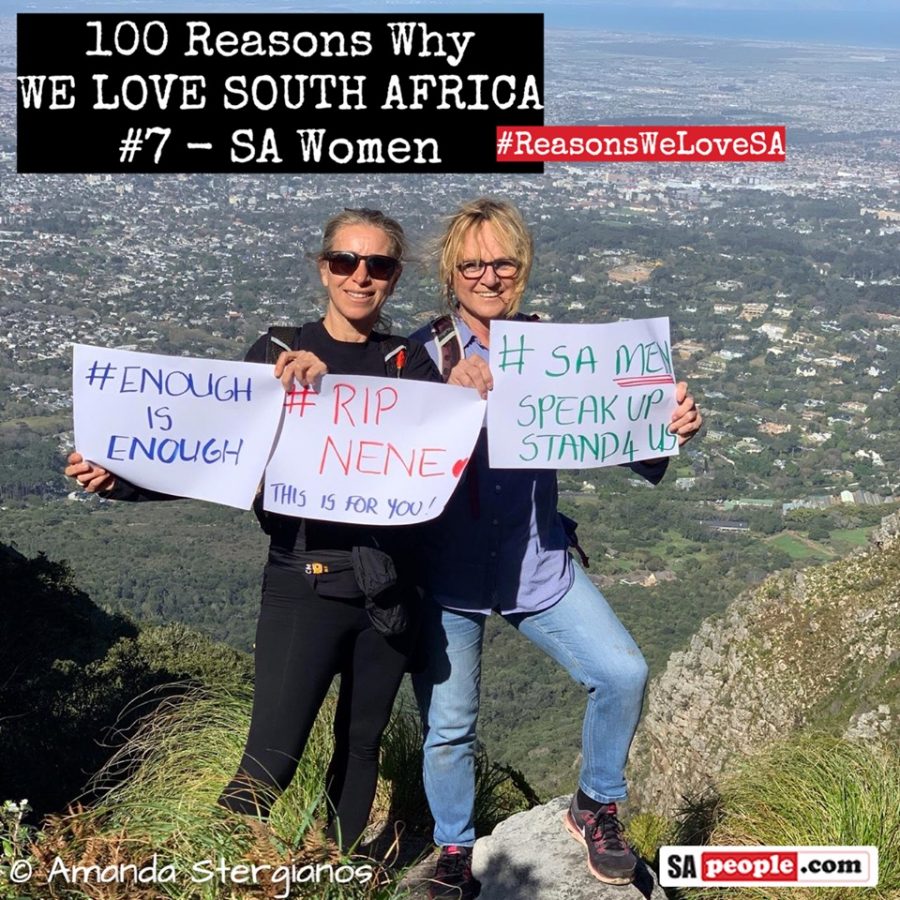 8. Chester Williams: "Today we mourn the passing of an iconic sportsman who played a pivotal role in the 1995 Rugby World Cup final, ending an era of oppression and exclusion and opening the door to new possibilities for South Africa. May he rest peacefully. " More about Chester: http://bit.ly/ChesterWilliams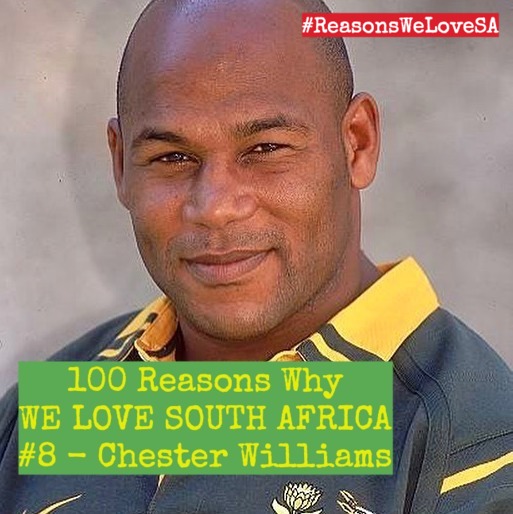 9. Free Press:"The last week in SA has been difficult. Stories of senseless violence against women, children and foreigners have flooded the news. Our reporters have kept us abreast of what is happening every step of the way. Their stories are not censored and they express their opinions openly and without fear of consequence. This is a luxury we have in South Africa that is not shared by many other nations."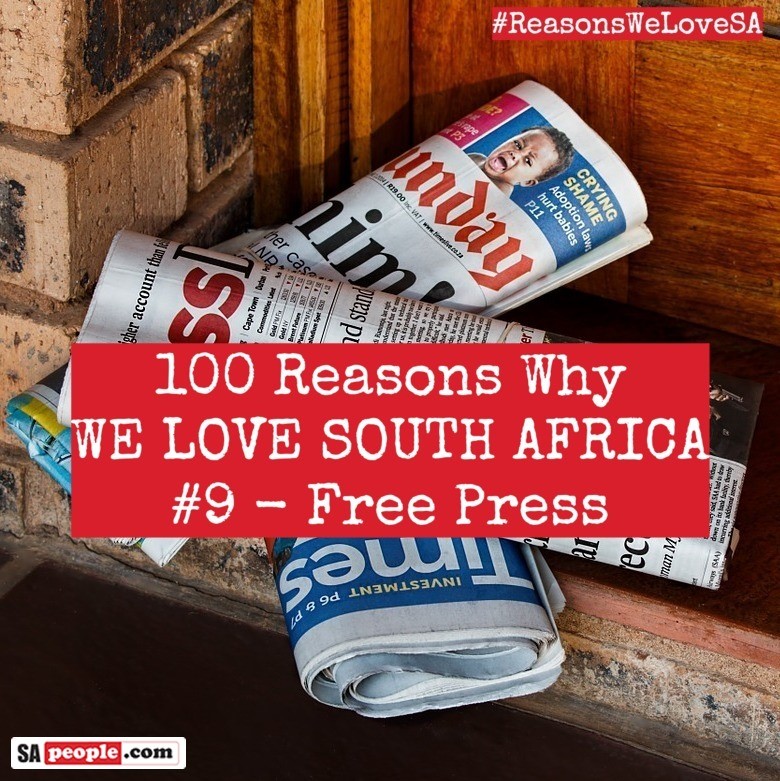 10. Nandos: "With its delicious chicken and controversial, witty marketing campaigns, Nando's is one of my absolute favourite South African brands."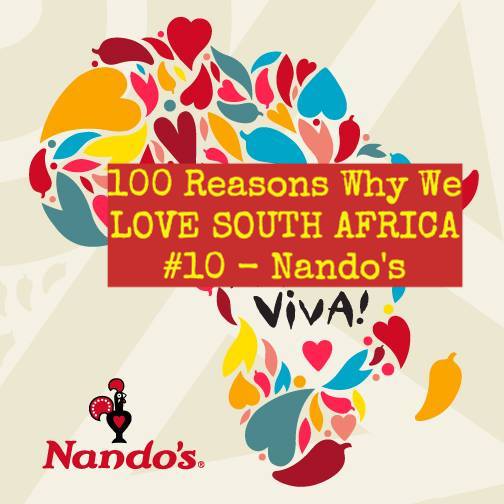 11.God's Window: "This magnificent area offers breathtaking views of some of SA's most beautiful landscapes. It truly lives up to it's name."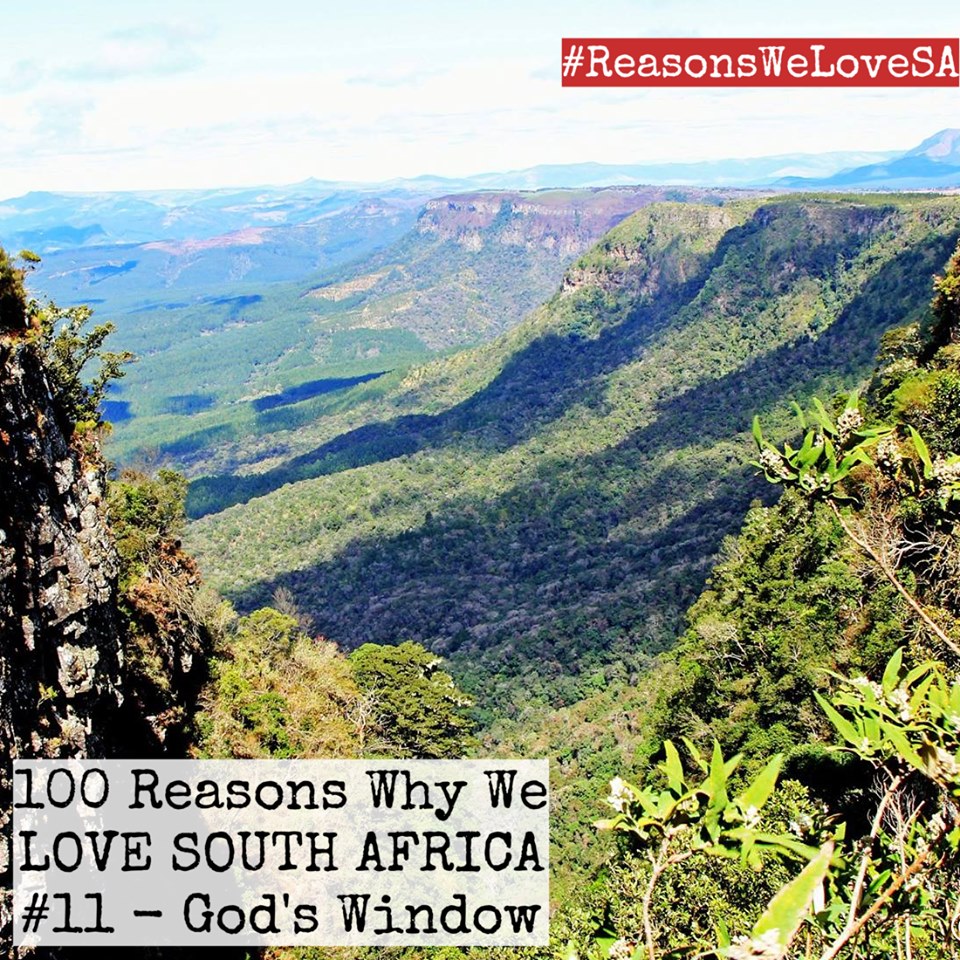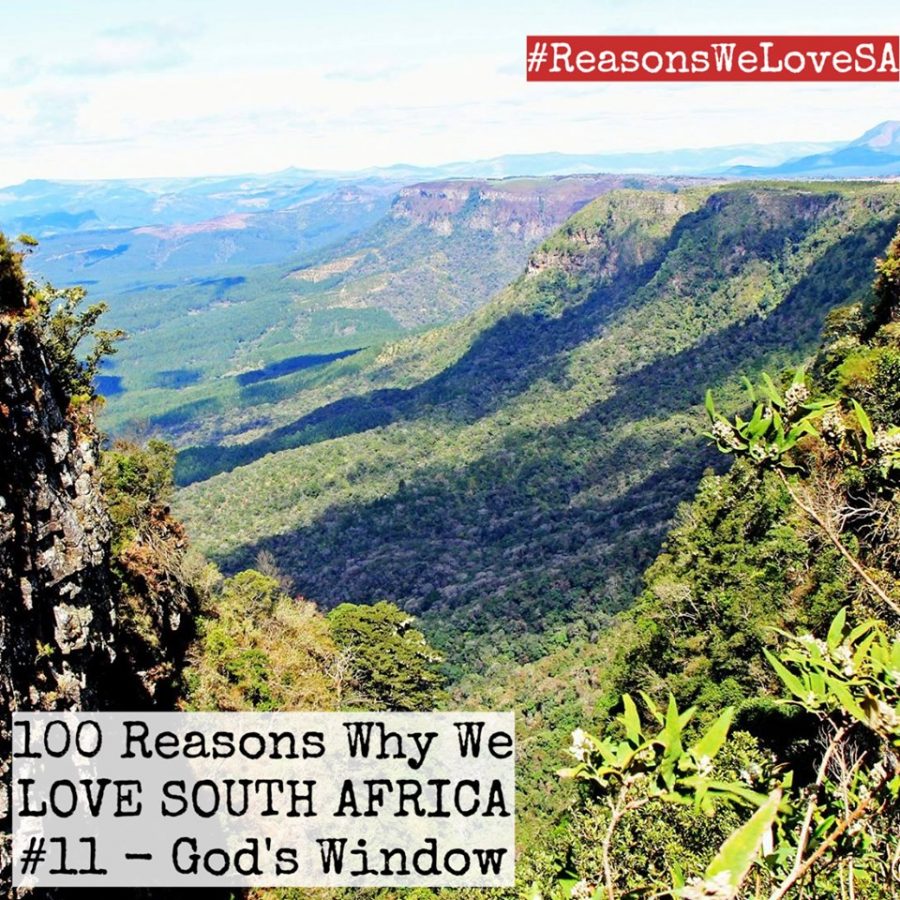 12. African Wild Dogs: "These beautiful, intelligent and endangered animals have strong social bonds and deeply caring family relationships." (TY also Ross Couper for this photo of a very rare and special sighting with puppies at Singita Sabi Sand.)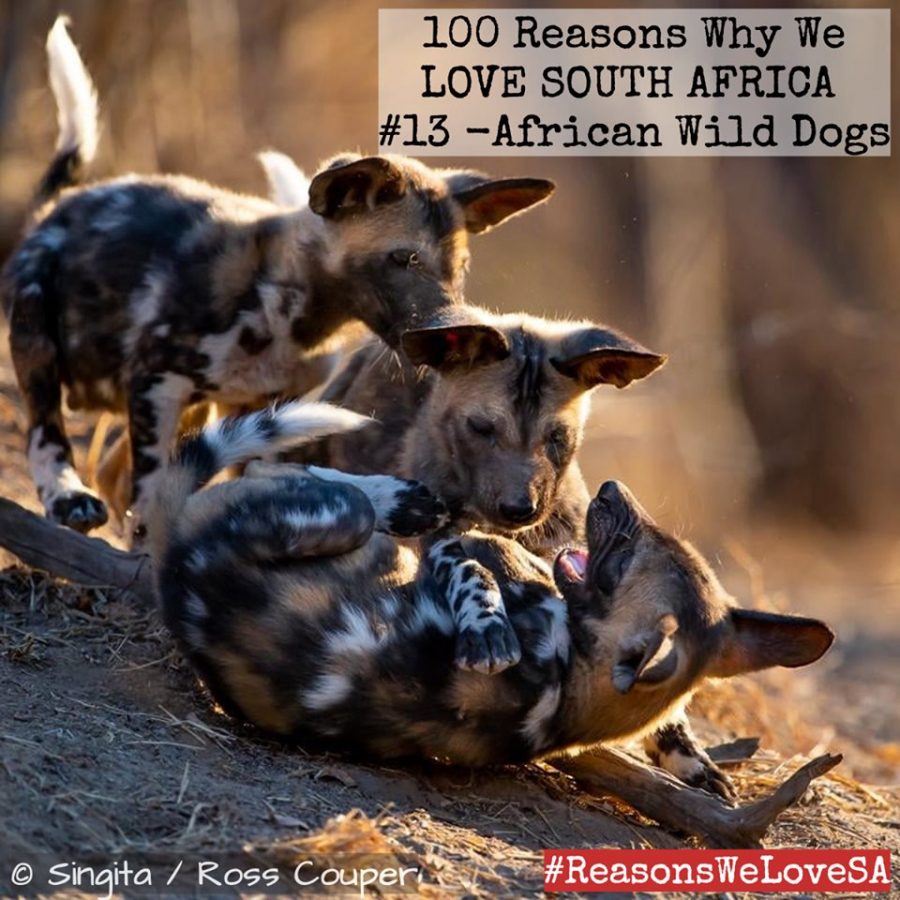 14. Dr Adriana Marais: "Dr Marais, an award-winning theoretical physicist and technologist, is set to take a giant leap for humankind as she becomes one of the first people to pioneer and inhabit Mars. She is an inspiring and brave South African woman."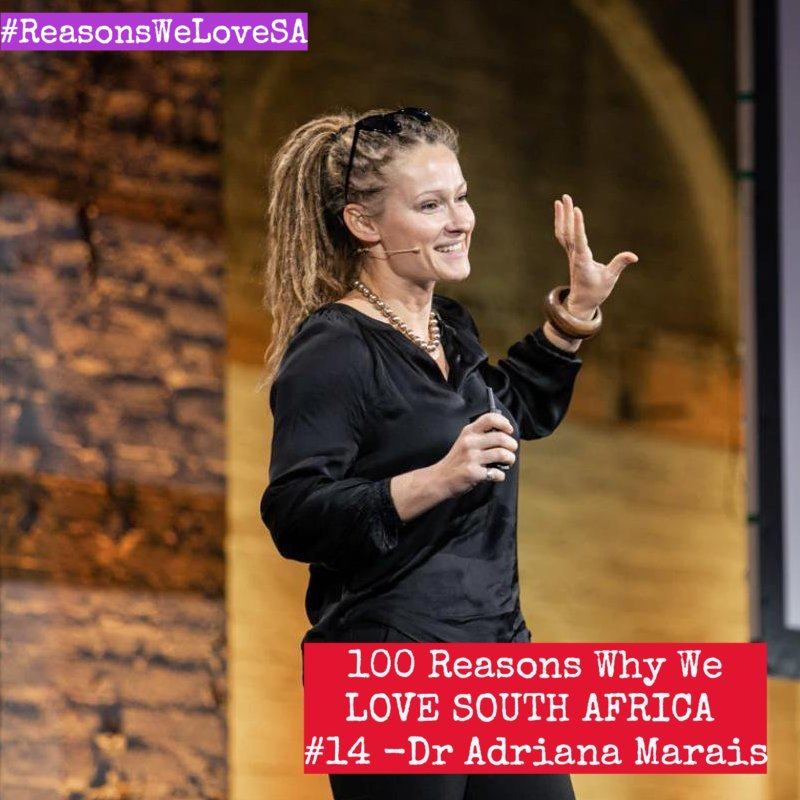 15. Franschhoek: "This breathtaking town, crowned the 'Food and Wine Capital' of South Africa, offers beautiful vineyards, spectacular mountains and delicious cuisine. It is one of our country's gems."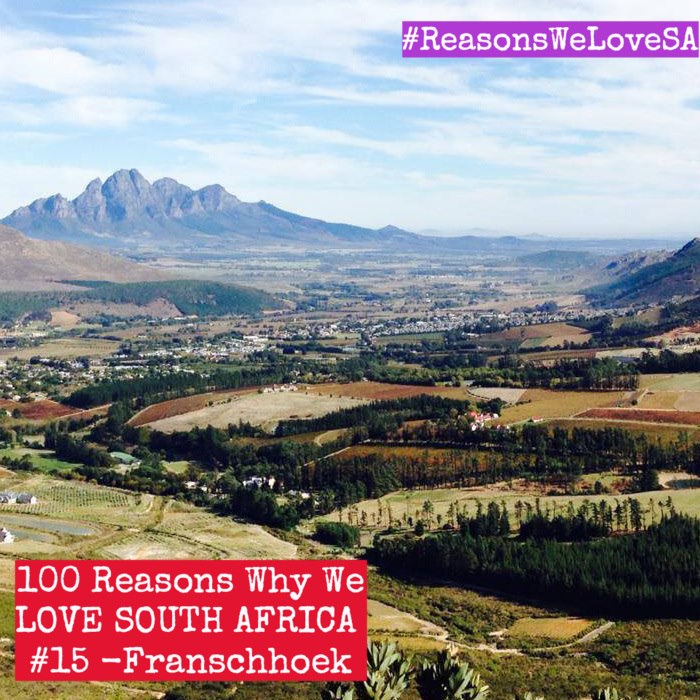 16. Potjiekos: "This delicious dish, cooked over coals in a cast-iron pot, is a South African treat best enjoyed in the company of friends."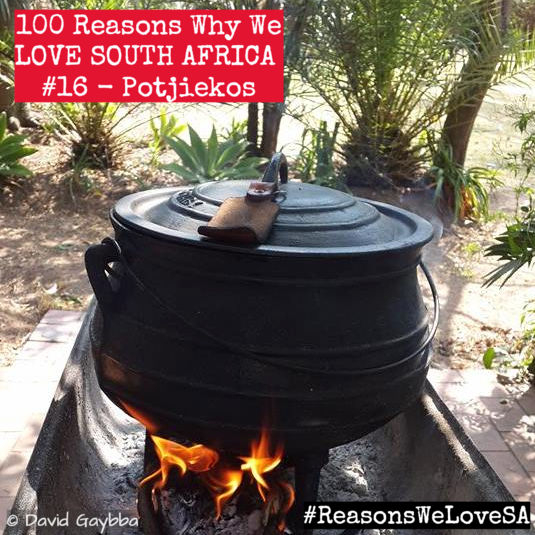 17. South African Airways: "This one is controversial because of past mistakes BUT quality on-board service and helpful, friendly staff have helped earn our resilient airline a four-star rating. SAA has maintained its position as Skytrax's second best airline in Africa and remains a first choice for many who are looking for a safe and satisfying flight experience." TY Stan Sanetra for the awesome pic!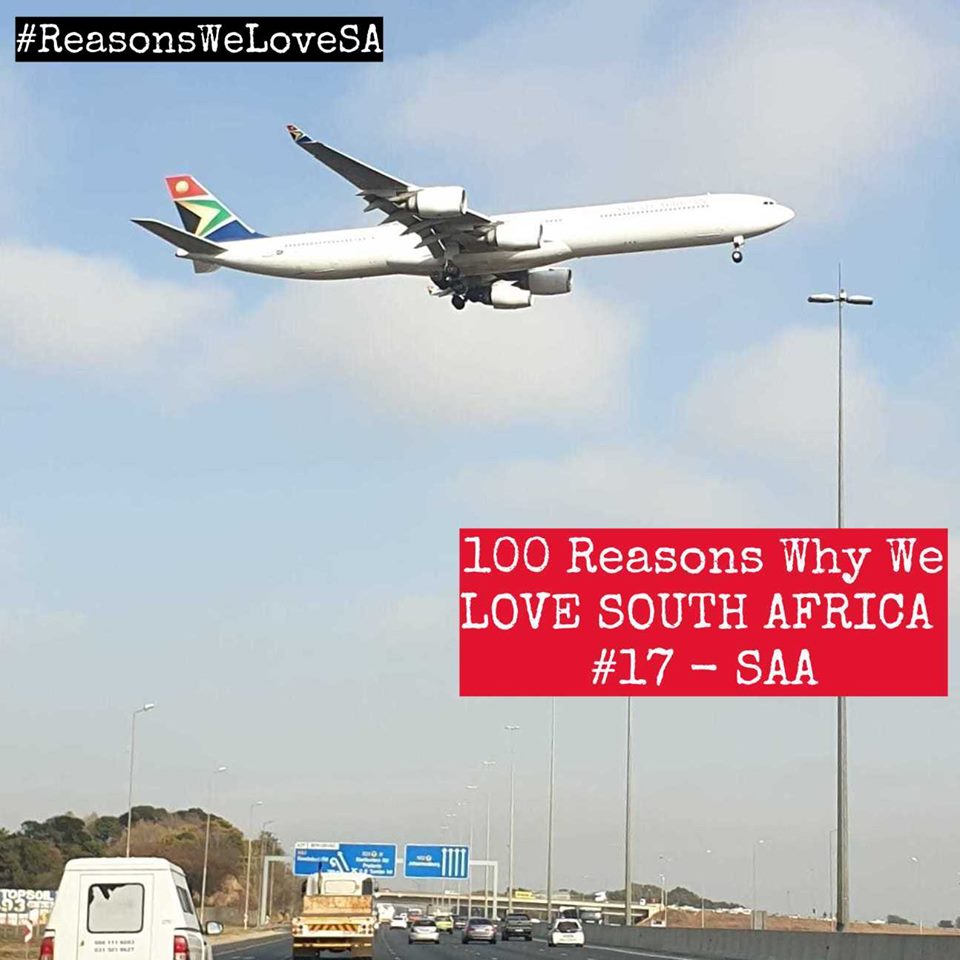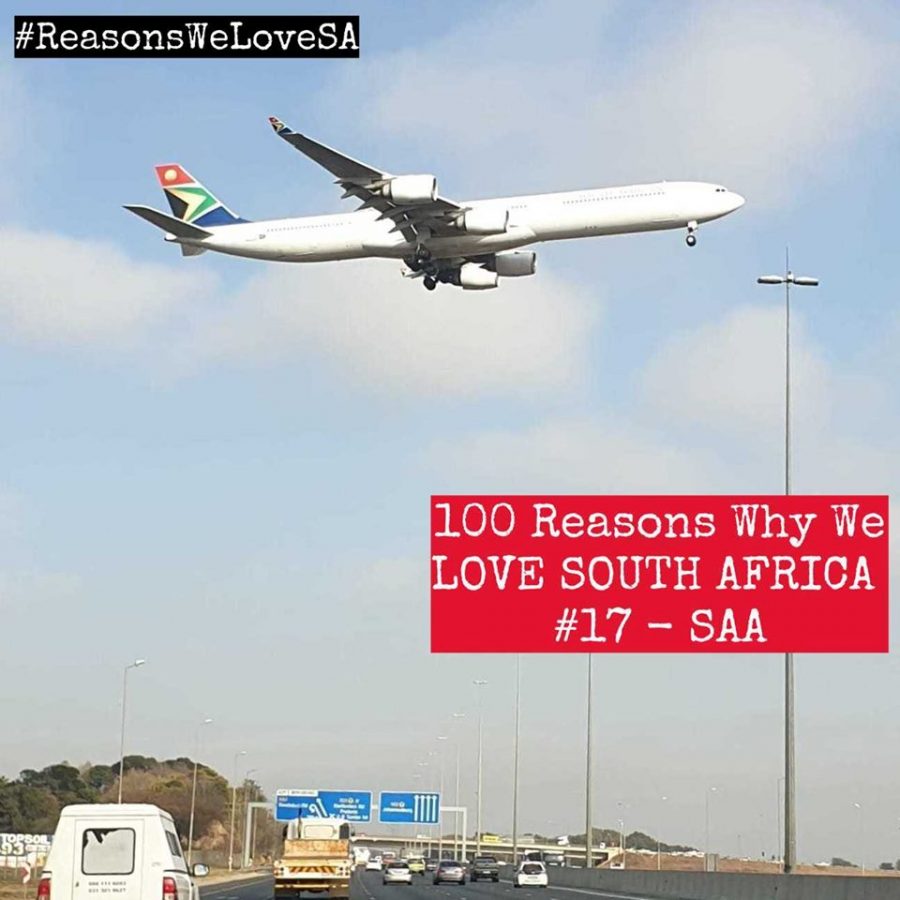 18. Southern Right Whales: "These beautiful, majestic creatures frequent the South African waters every year between July and December. Seeing them breaching is a humbling experience never to be forgotten." Photo by Jean Tresfon.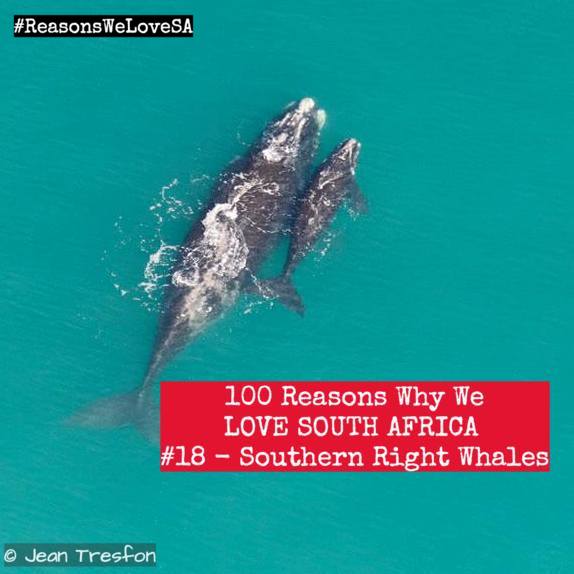 19. Nkosi Johnson: "This remarkable young boy, born HIV positive, touched the hearts of so many and made a significant impact on perceptions of HIV and AIDS in South Africa and the rest of the world. Nkosi managed to do more in his 12 years than most of us do in our lifetimes." (Photo: KidsRights.org)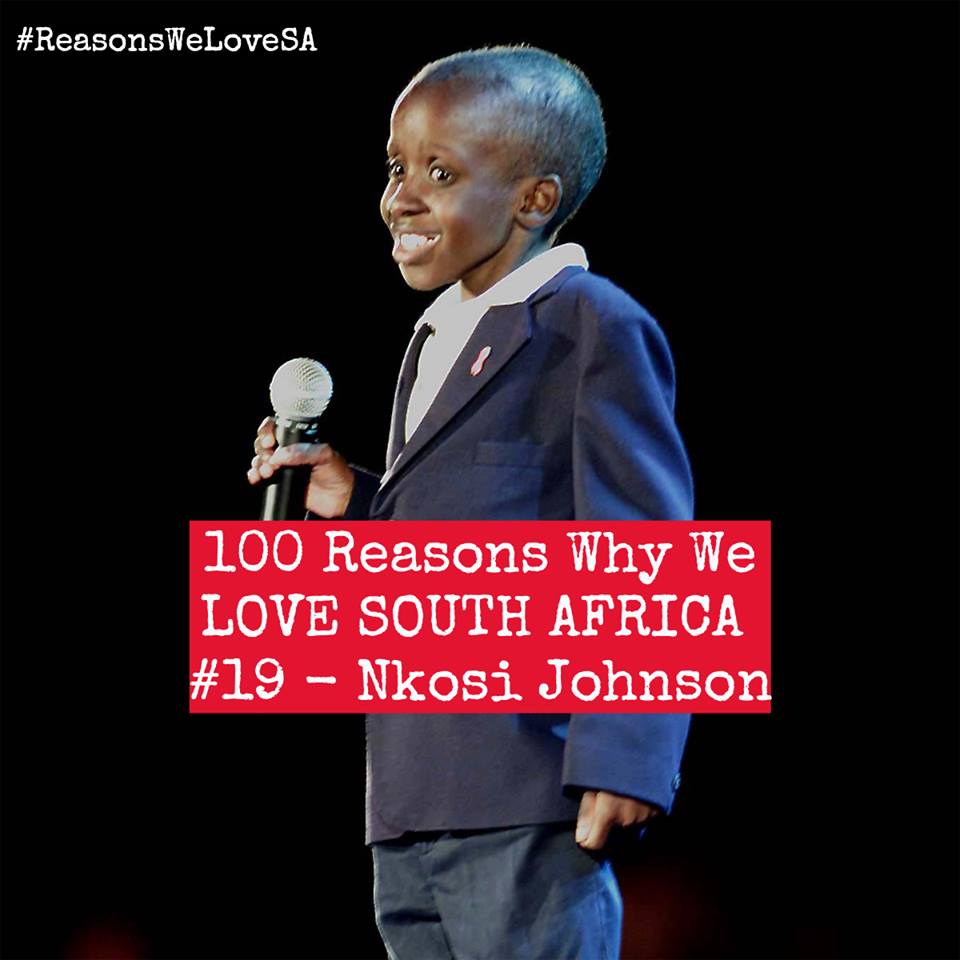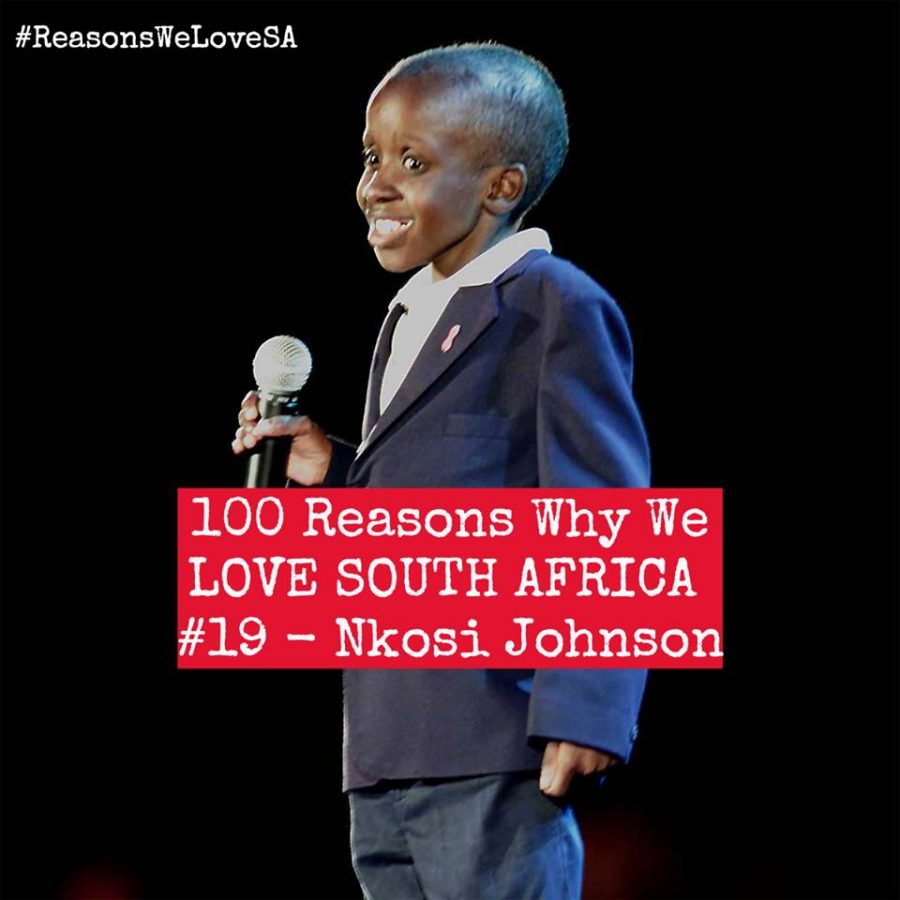 20. Fever trees: "These unique trees with their distinctive yellow bark and long white thorns, are not only ecologically valuable, but beautiful to behold." (Their scientific name is Vachellia xanthophloea.)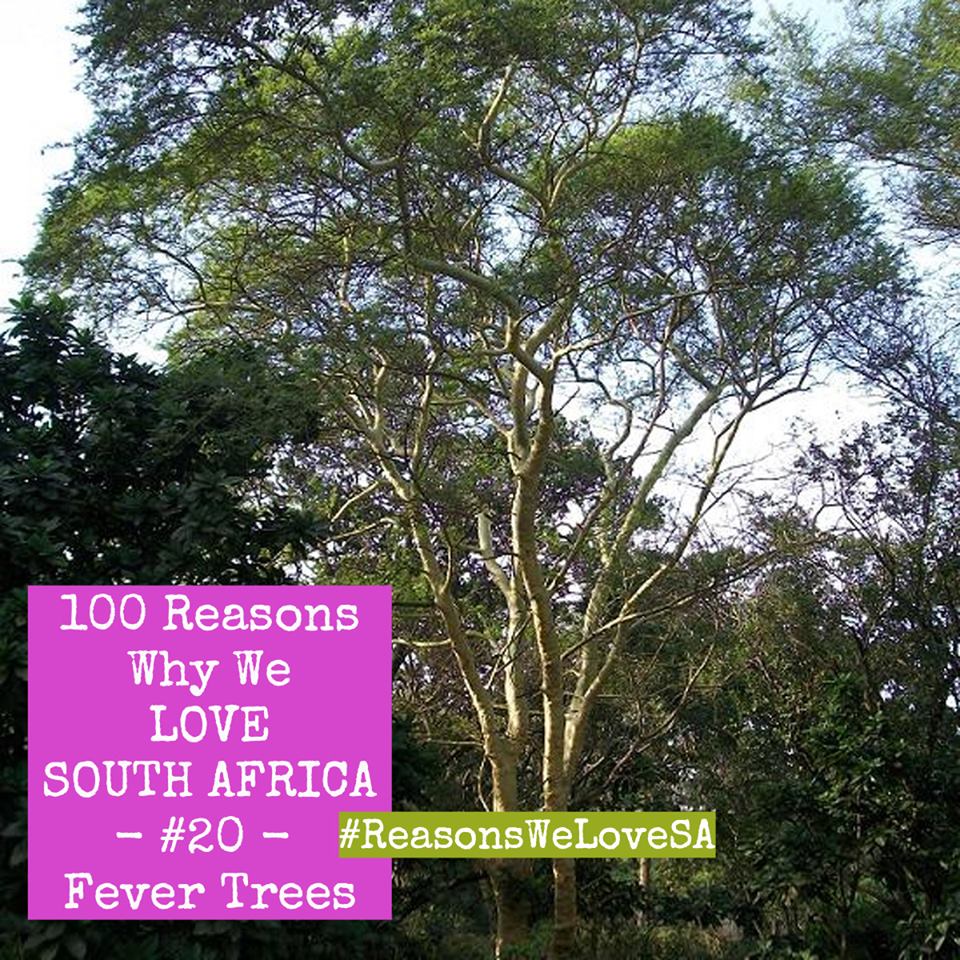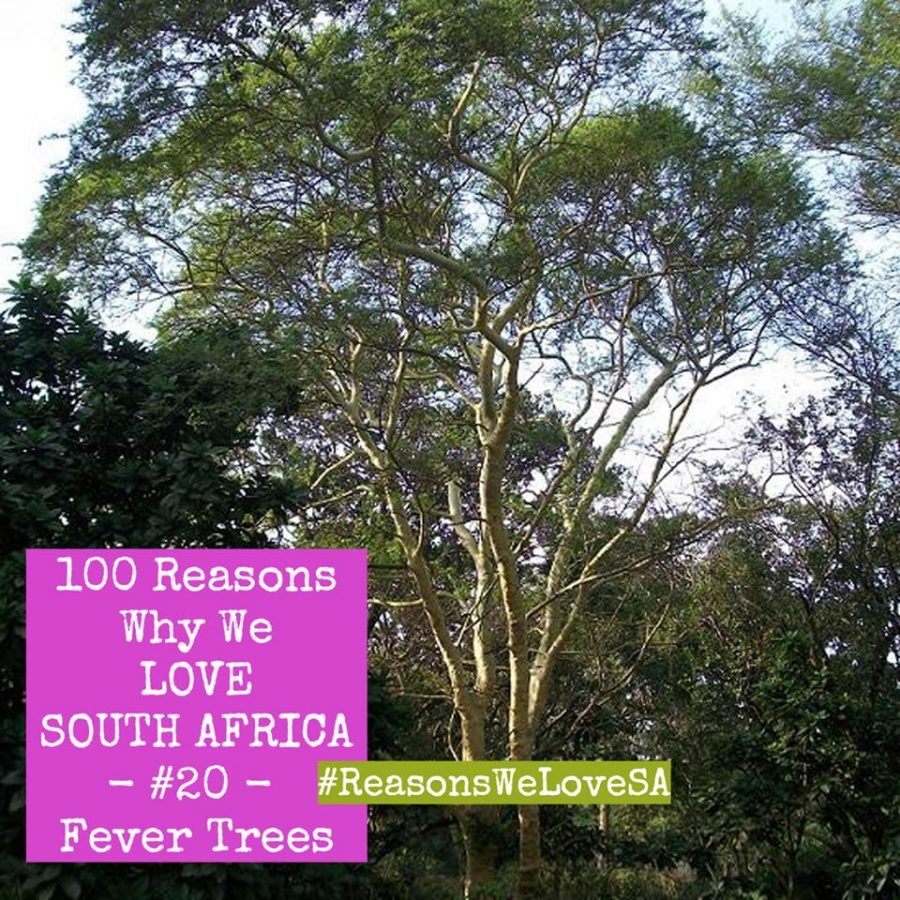 21. Shosholoza: "This moving Nguni song, originally sang to express hardship, now is a show of strength and support. It united South Africans in Rugby stadiums at the World Cup in 1995 and has continued to unite us since." South African expats have taught the song to foreigners from Vietnam to Ireland (as per this video). Turn it up!
21/100 Reasons We Love SA: Shosholoza

No 21 of 100 Reasons Why We Love South Africa. TY Jennifer Conry – Shosholoza: This moving Nguni song, originally sang to express hardship, now is a show of strength and support. It united South Africans in Rugby stadiums at the World Cup in 1995 and has continued to unite us since." South African expats have taught the song to foreigners from Vietnam to Ireland (as per this video). Turn it up!

Posted by SA-People – for South Africans in South Africa and expats on Thursday, September 19, 2019
22. The Red-Chested Cuckoo (Piet-My-Vrou): "The captivating, unique song of this beautiful bird is a highlight of South African summers."
Piet my vrou calling for rain

Posted by Nyala Inn on Saturday, December 12, 2015
23.The Cradle of Humankind: "Some of the world's oldest humanoid fossils have been found at this remarkable historical site. These have allowed us to piece together the lives of our distant ancestors and appreciate how valuable South Africa is in answering significant archaeological questions."
24. Archbishop Desmond Tutu: "Anti-apartheid activist, Human rights advocate and Nobel Peace Prize recipient, Archbishop Desmond Tutu is one of South Africa's national treasures. He is a man of impeccable character, unwavering integrity and genuine concern for his fellow human beings. He is a true South African hero."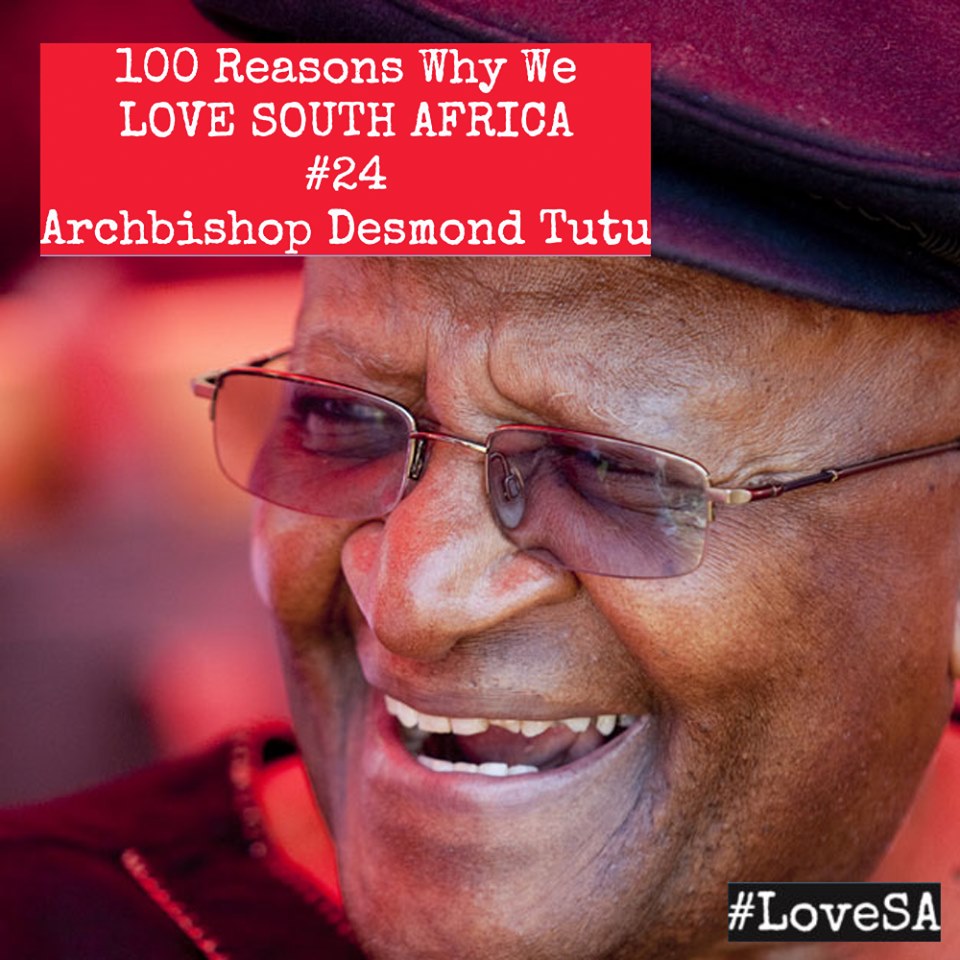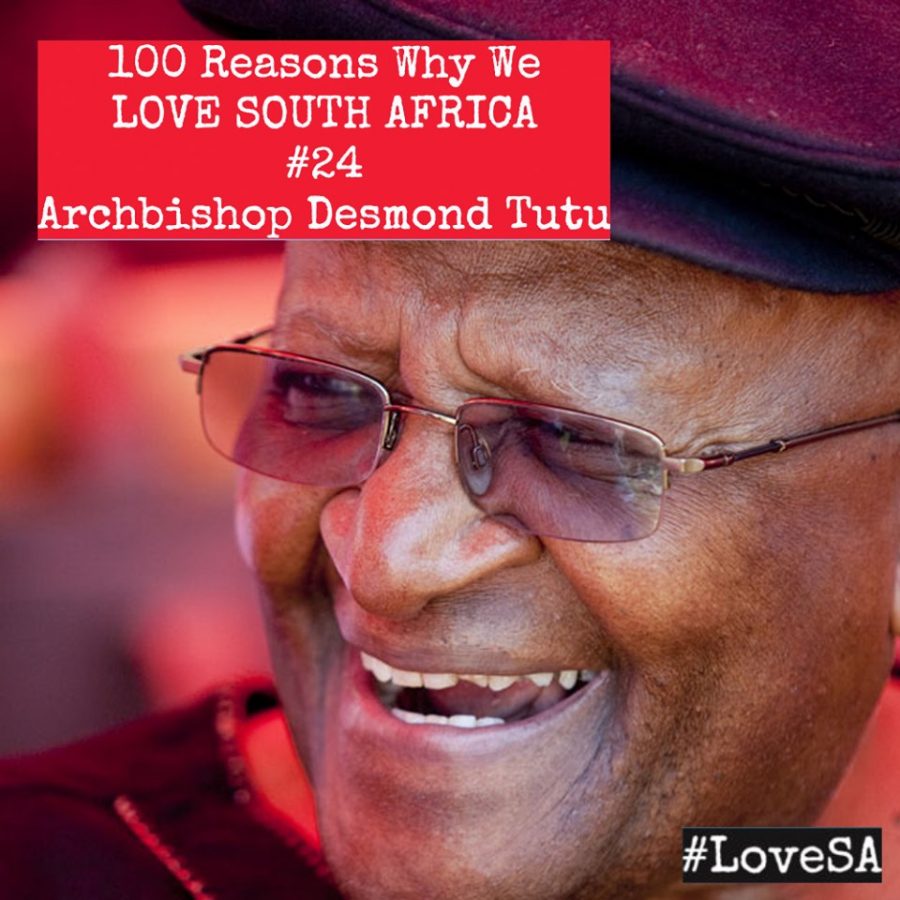 25.Radio 702: "For 39 years this independent talk radio station has kept South Africans abreast of what is happening in our country and the rest of the world. In a young democracy like ours, it is so important to have independent media like this to ensure that the public is always informed."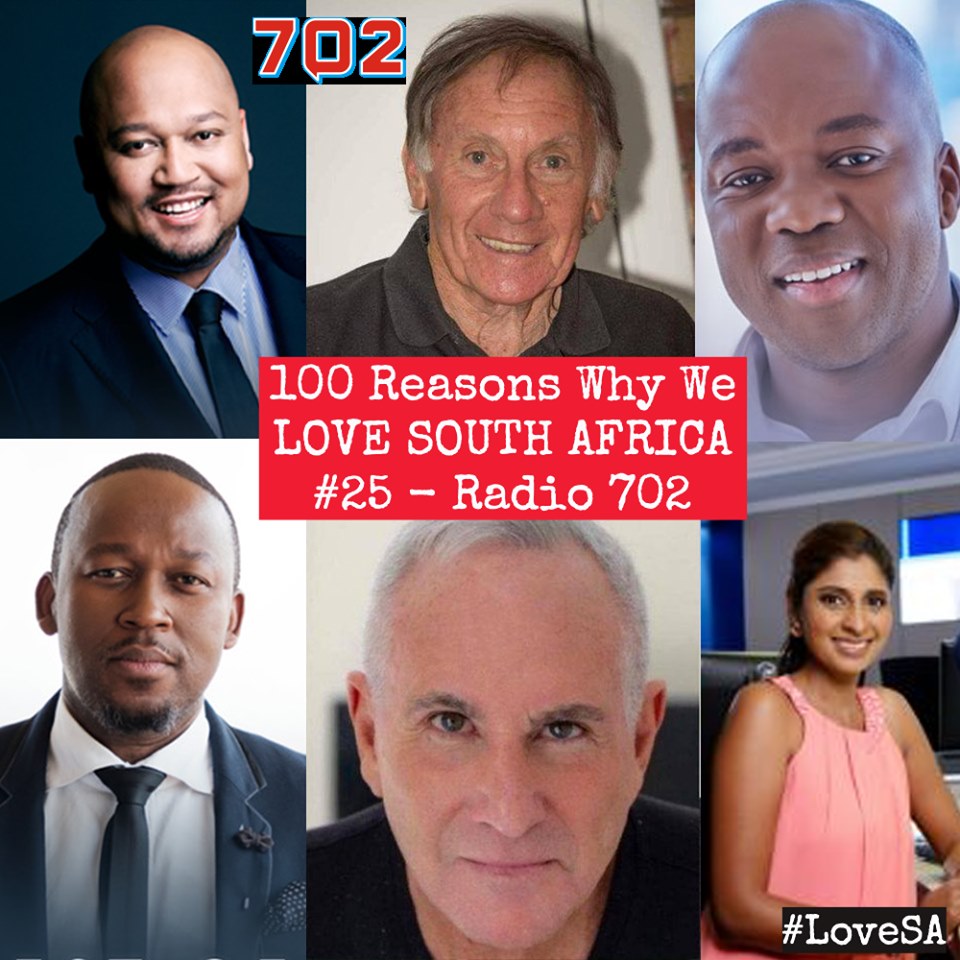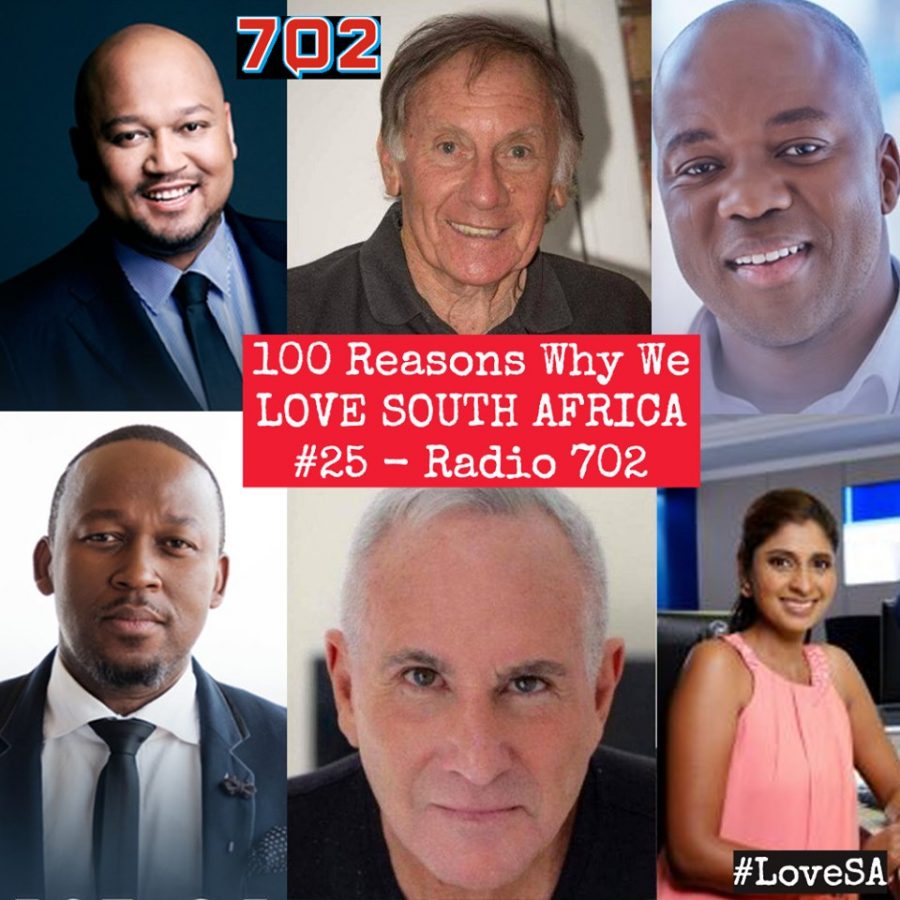 26.Boerewors and braaivleis: "Nothing matches the smell of hot boerewors sizzling over hot coals. Saturday afternoon get togethers would not be the same without these two delicious South African treats."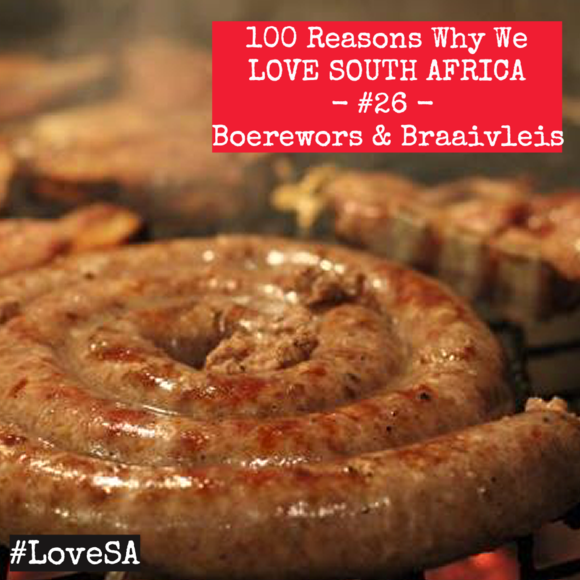 27. The African Elephant: "These magnificent, highly intelligent animals have been known to display complex emotions like grief and compassion. They are powerful, yet gentle, wise and beautiful – and they call South Africa home."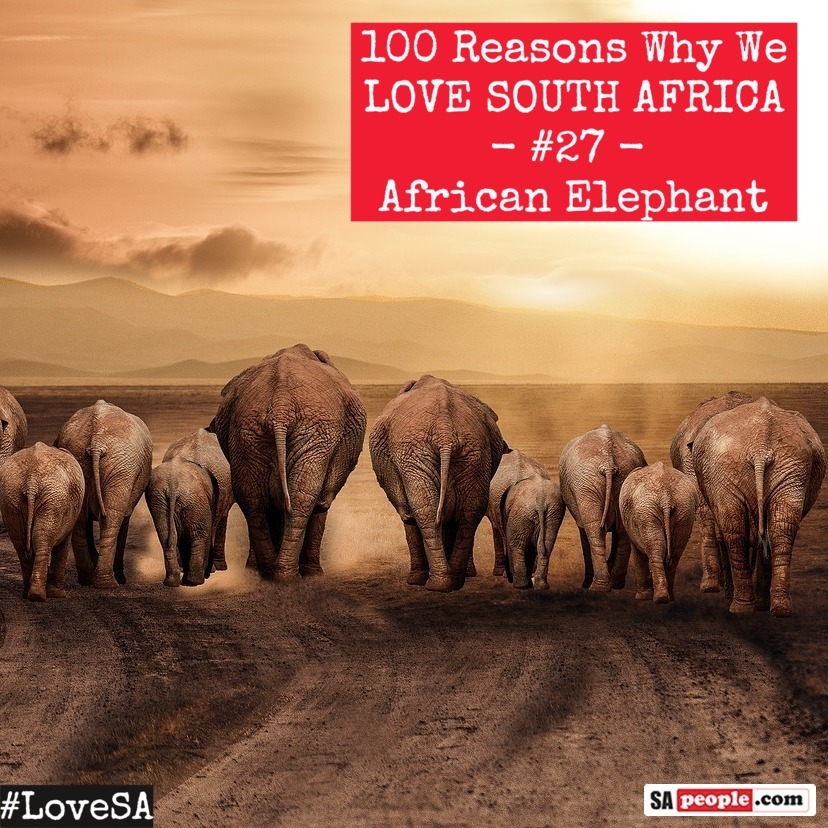 28. Wine: "South Africa is globally renowned for producing excellent quality wines. Whether it be white or red, sweet or dry, there's something special for everyone to enjoy."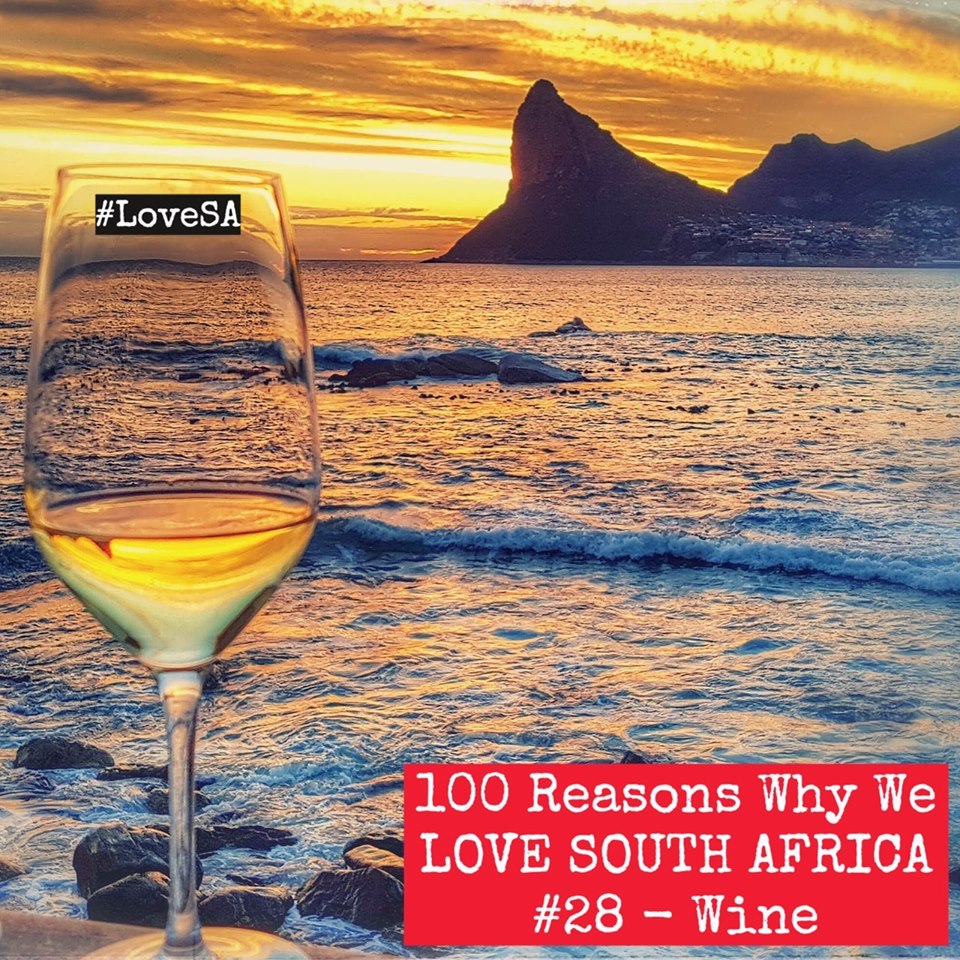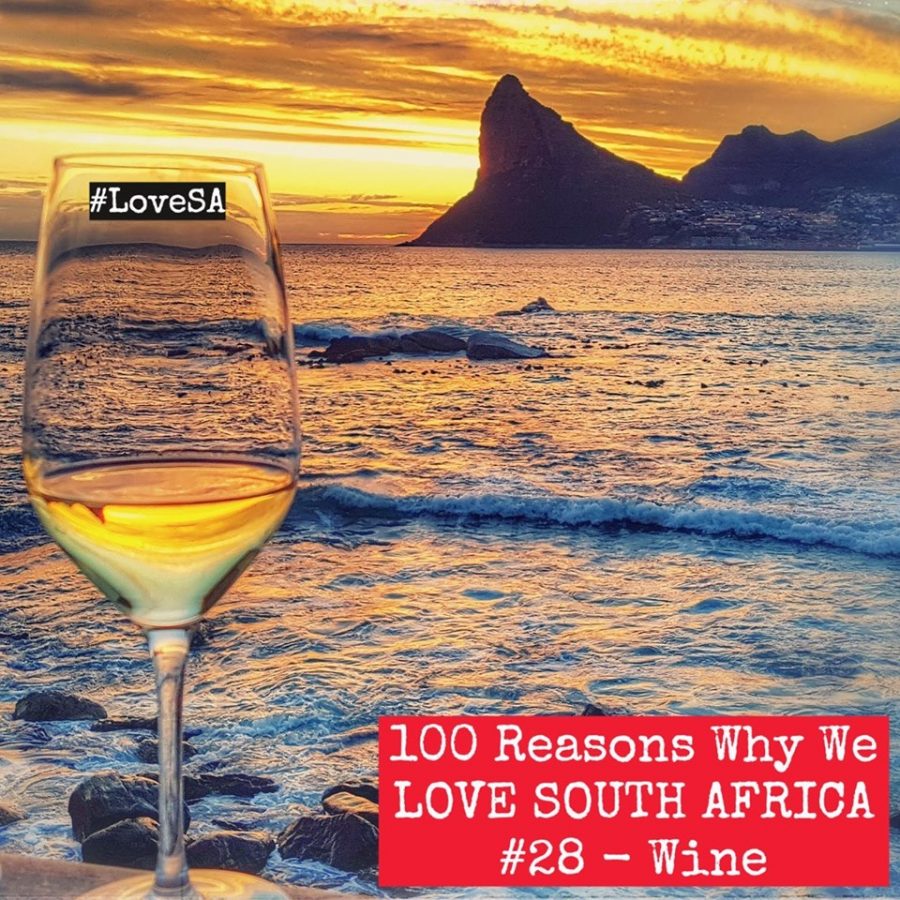 29. Pieter-Dirk Uys: "Social activist, satirist and performer, Pieter-Dirk Uys is a South African who has used his talents and wit to help us to look honestly, and laugh, at ourselves. Tannie Evita is a true South African gem."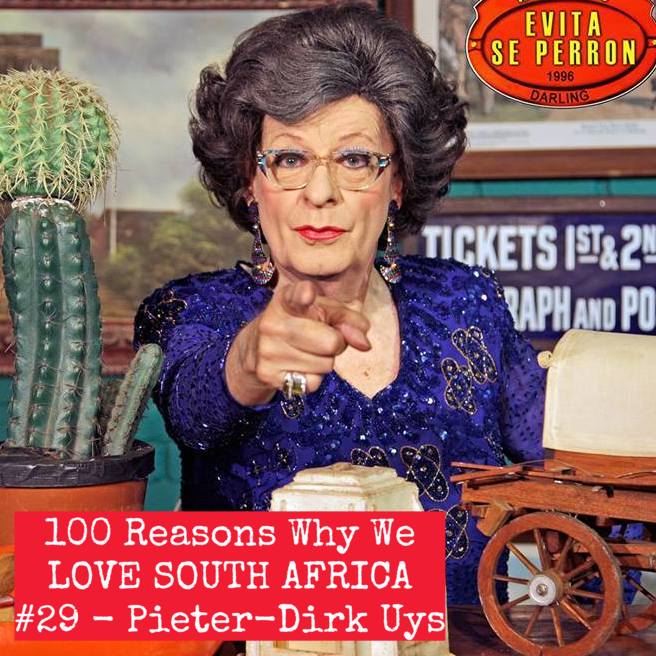 30. Boulders Beach: "This scenic, family-friendly beach in False Bay is home to over two thousand African Penguins. It is the perfect spot for weekend picnics."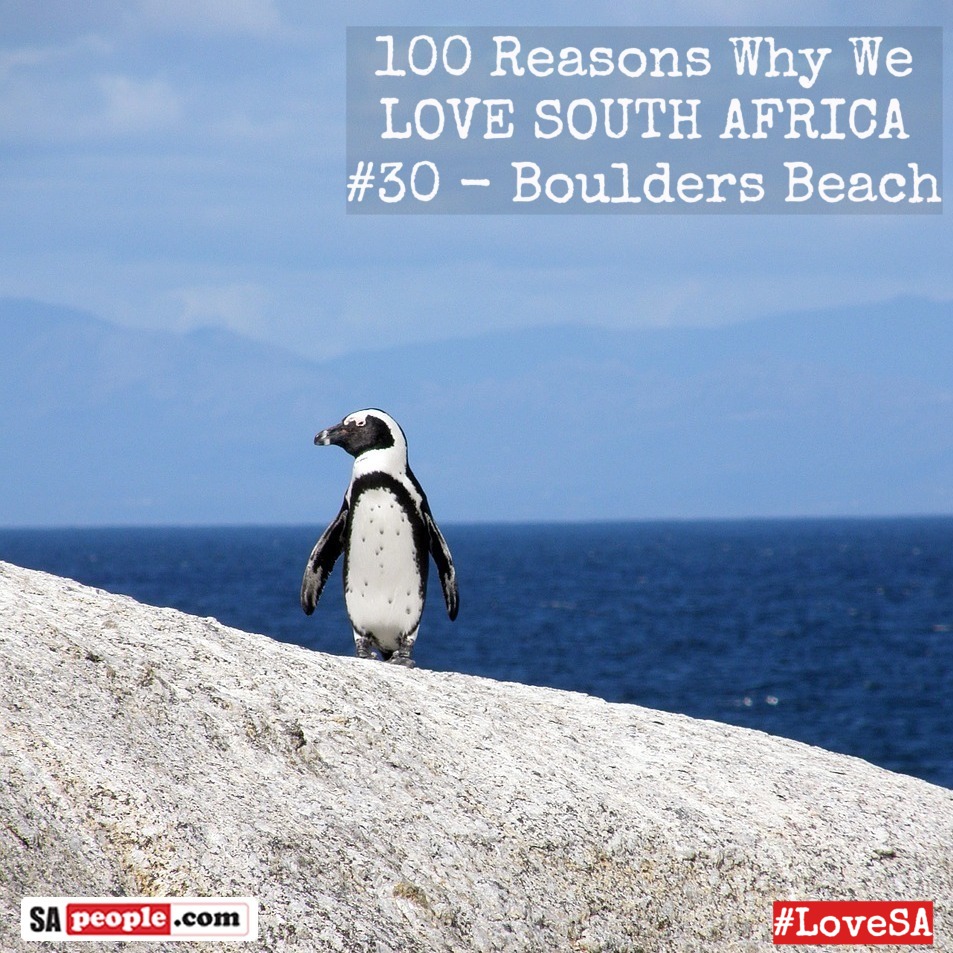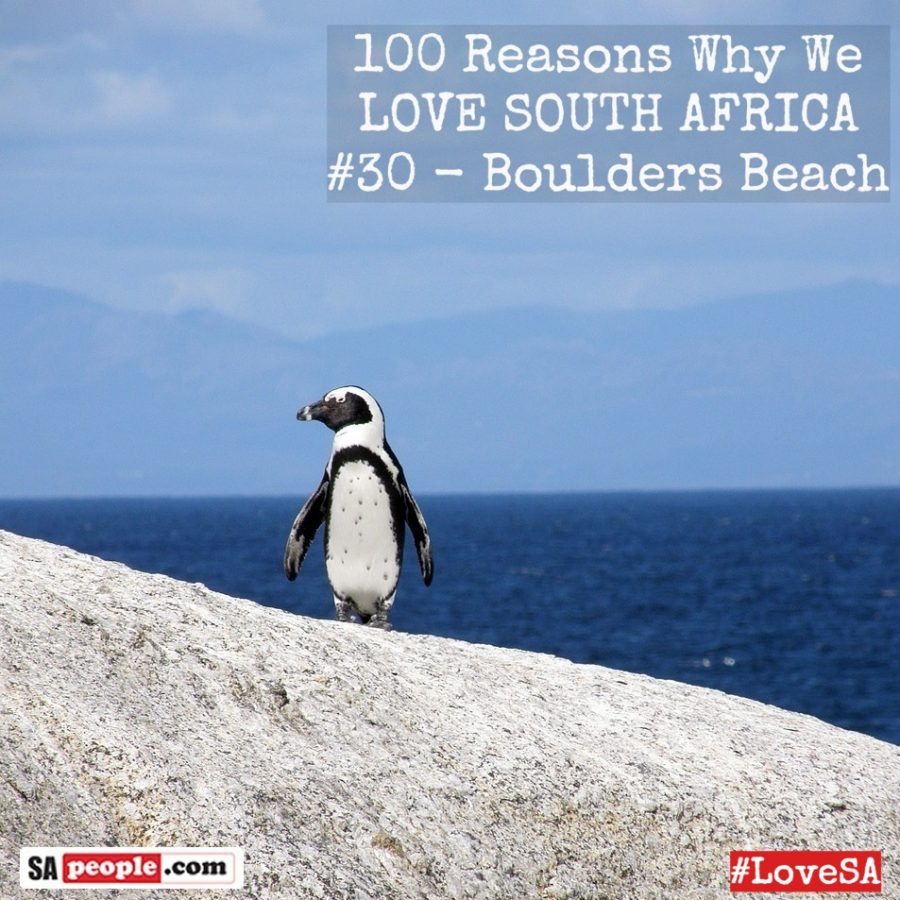 31. Mrs Ball's Chutney: "This delicious condiment, first introduced early in the twentieth century, is a South African favourite that can be enjoyed with almost any meal. I love it best when served with curry."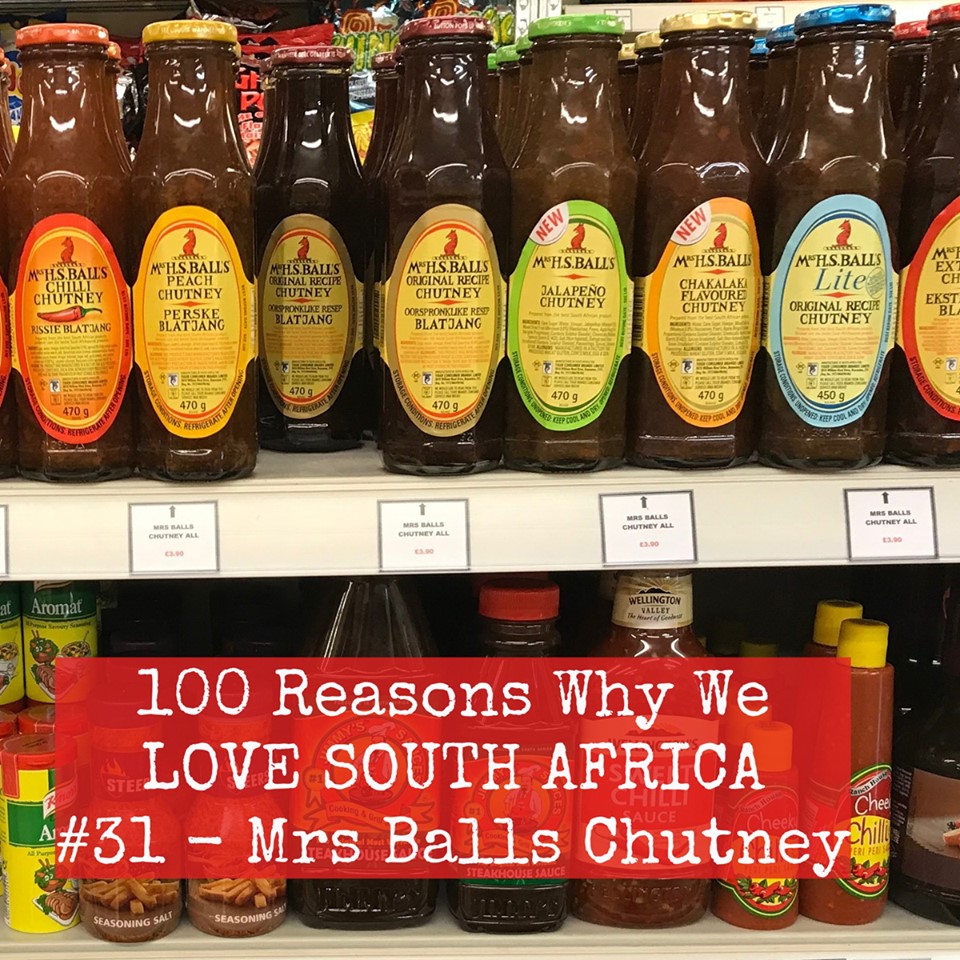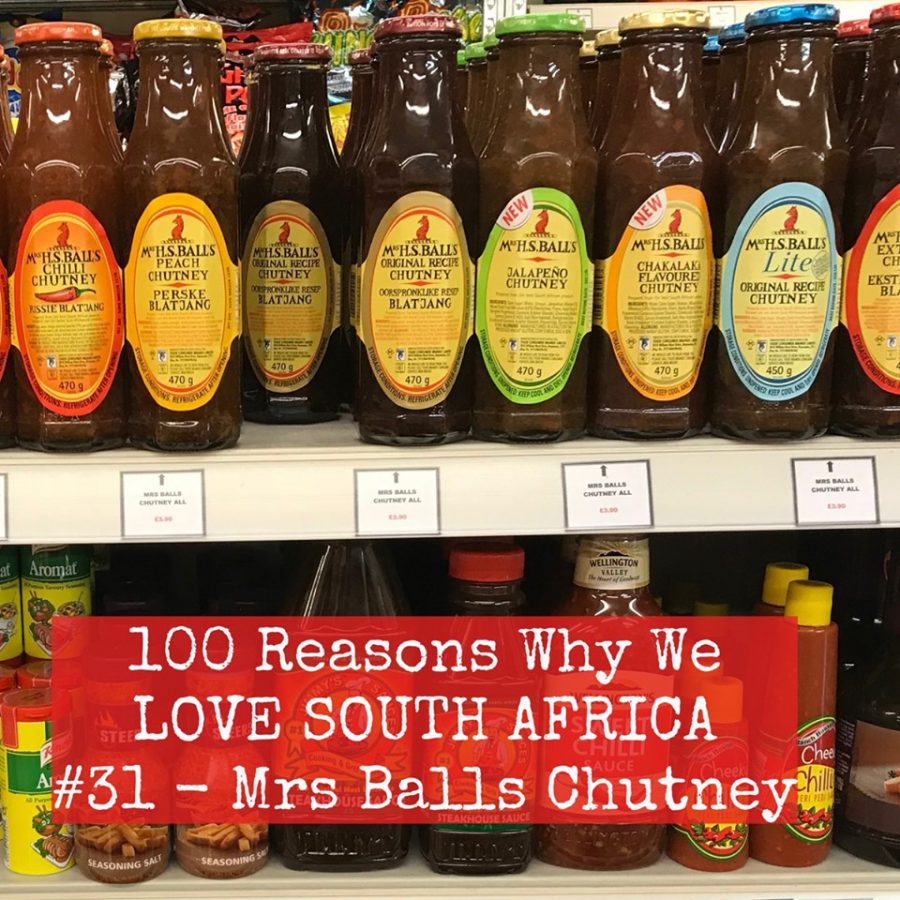 32. Howzit Ja-Nee, Eish, Next-of-next-week, Now now "Our South African lingo is as bright and colourful as our culture…" (TY also SA Meme Girl!!)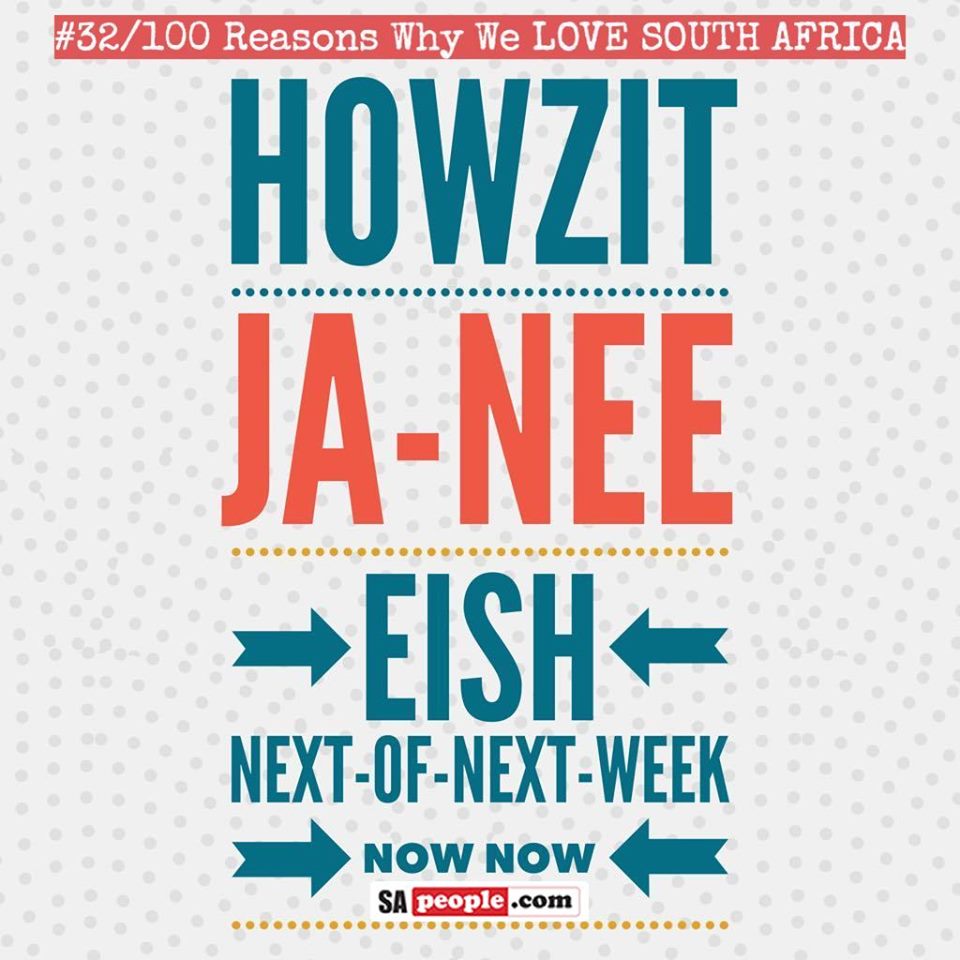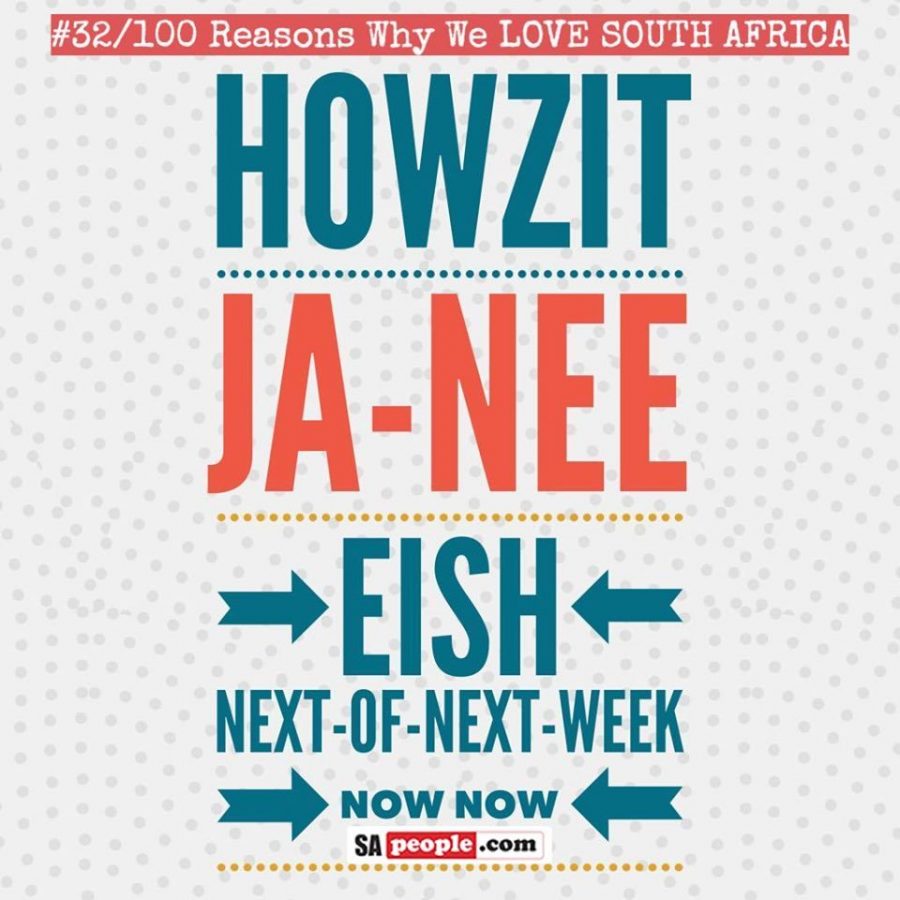 33. Baobabs: "South Africa is home to many of these magnificent trees. Sagole Baobab and Glencoe Baobab are two of Africa's largest trees; while the spectacular Sunland Baobab is estimated to be 6000 years old and is one of the oldest trees on Earth." (Pic taken before one of the branches broke.)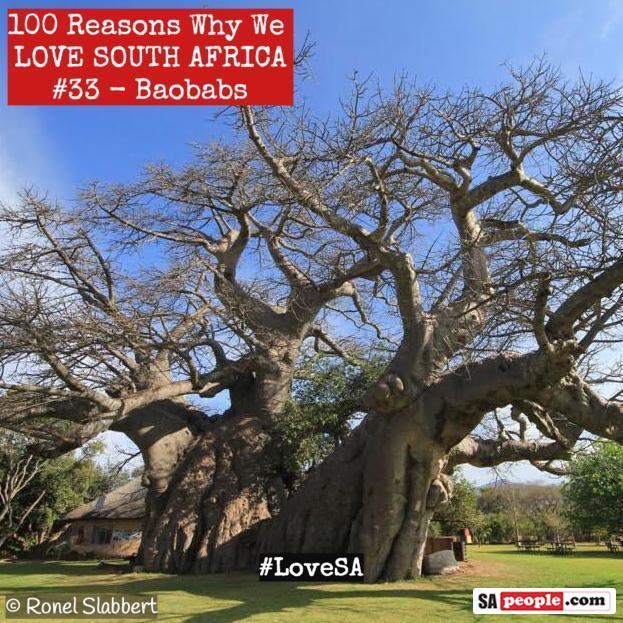 34. Young Entrepreneurs: "Chill Bru is a delicious chilli garlic sauce bottled by 19 year old, Daniel Herbst, who opened his business when he was just 17. In the last two years his business has grown substantially and he now supplies to 224 stores around South Africa. Entrepreneurs like Daniel, who create their own opportunities, are the future of our country. They make us all proud."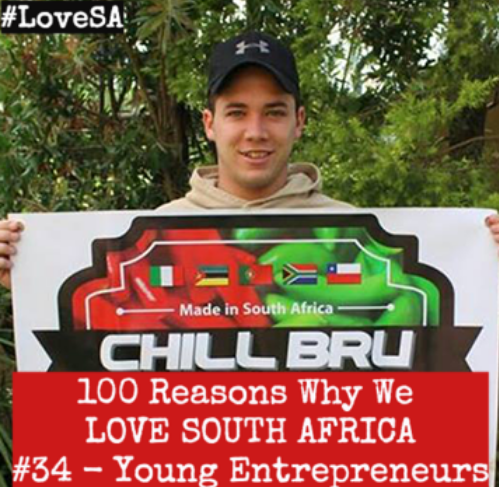 35. Biltong: "This dried, spiced and cured meat is definitely one of my absolute favourite South African treats. It's the perfect World Cup snack." (If you're living abroad, here's a biltong recipe: http://bit.ly/biltongsa )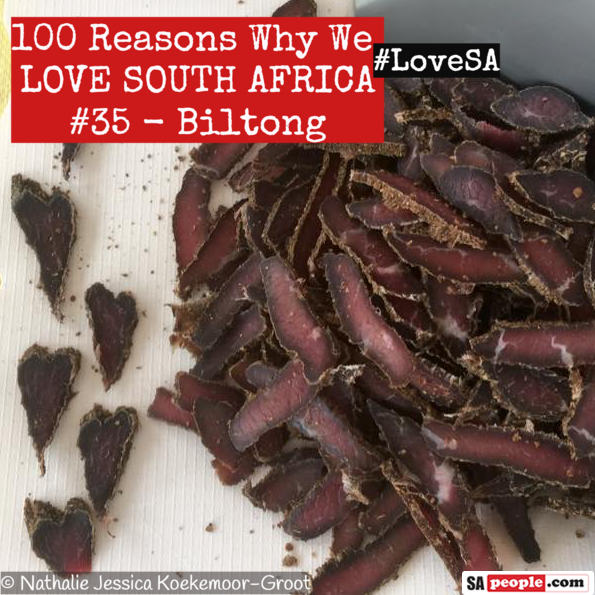 36. The Kgalagadi Transfrontier Park: "With its diversity of animals and magnificent rolling red dunes, this national park in the Kalahari reflects the beauty and diversity of the African terrain."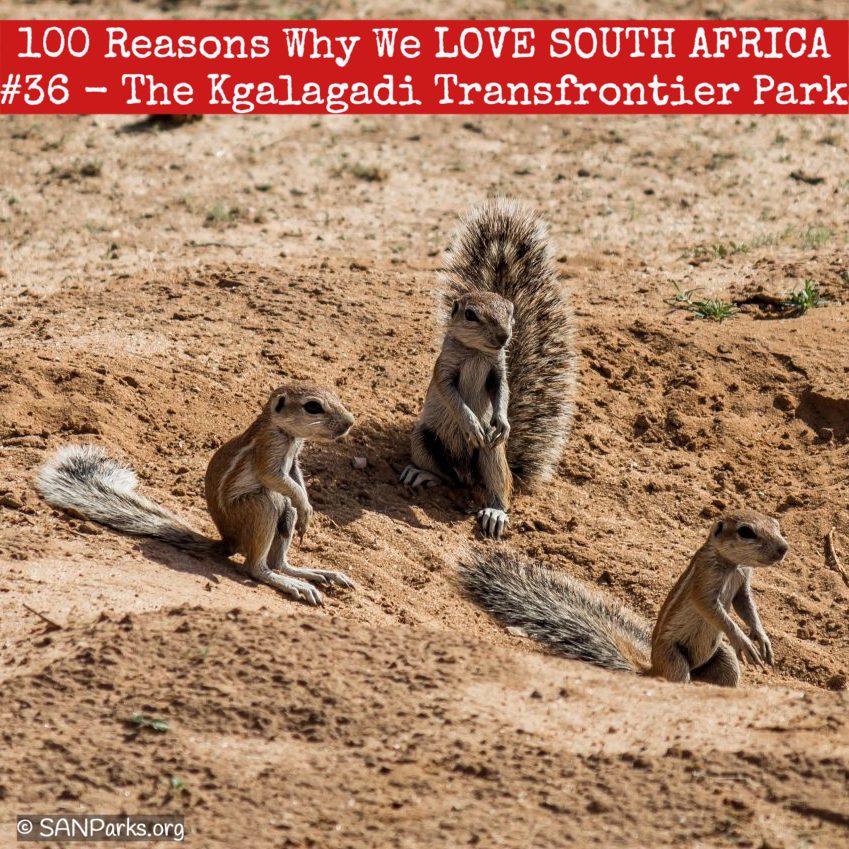 37. The Boerboel: "These beautiful South African Mastiffs are bred for their protective, yet calm and stable natures. They are not only excellent working dogs, but also fiercely loyal companions." (Photo posed by Tex; breeder Elmarie Albertyn from Delma Boerboels.)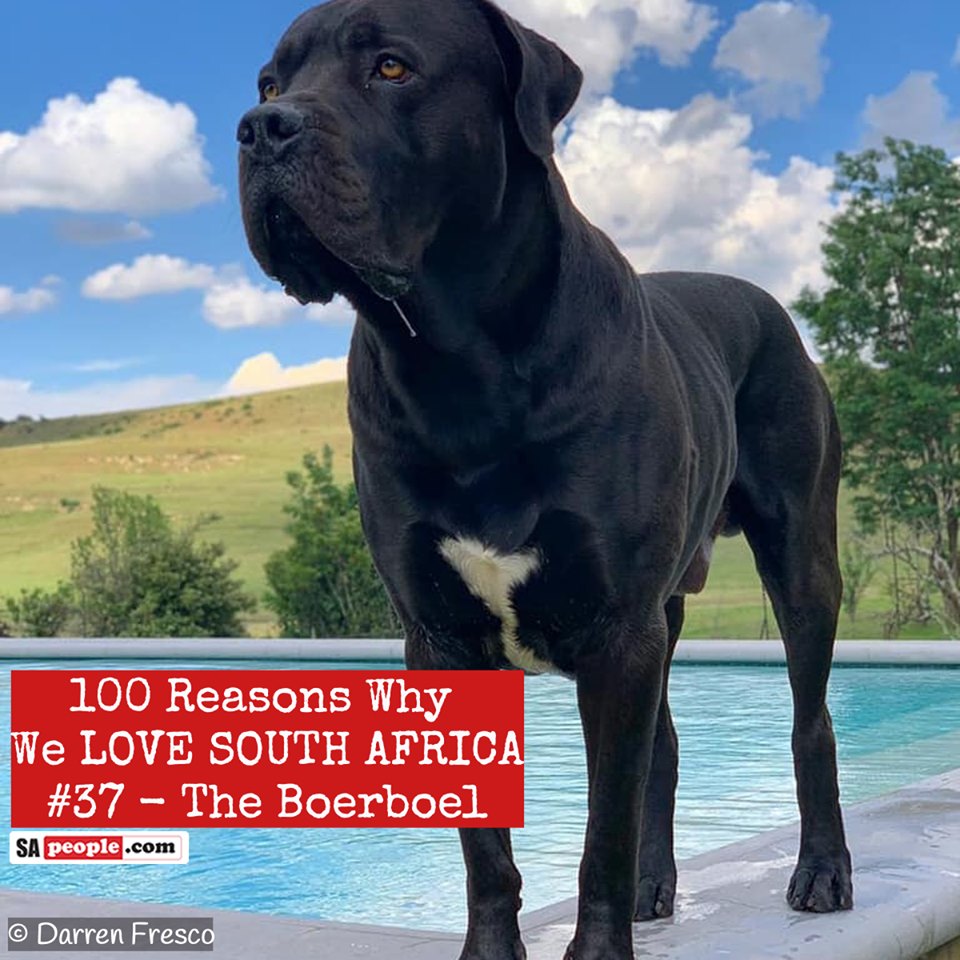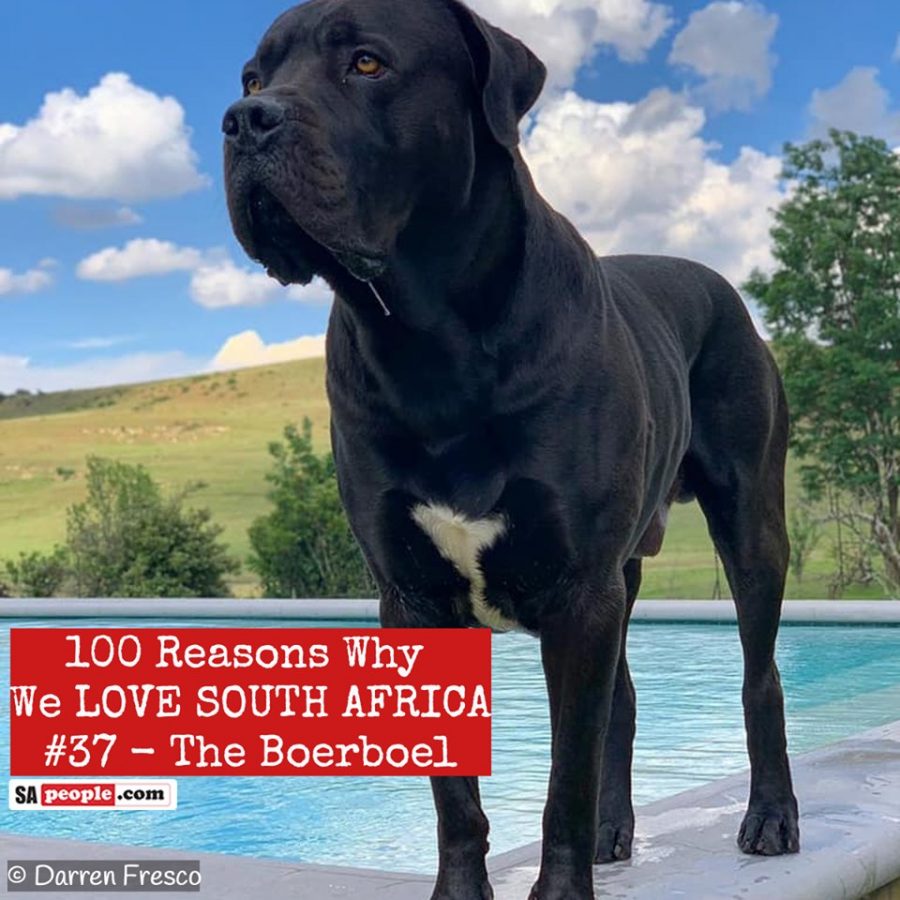 38. The Drakensberg Boys Choir: "These extremely talented boys, from the world's highest ranking boys' choir (according to the Interkultur World Ranking List), are not only brilliant performers but caring students devoted to educational upliftment in their community."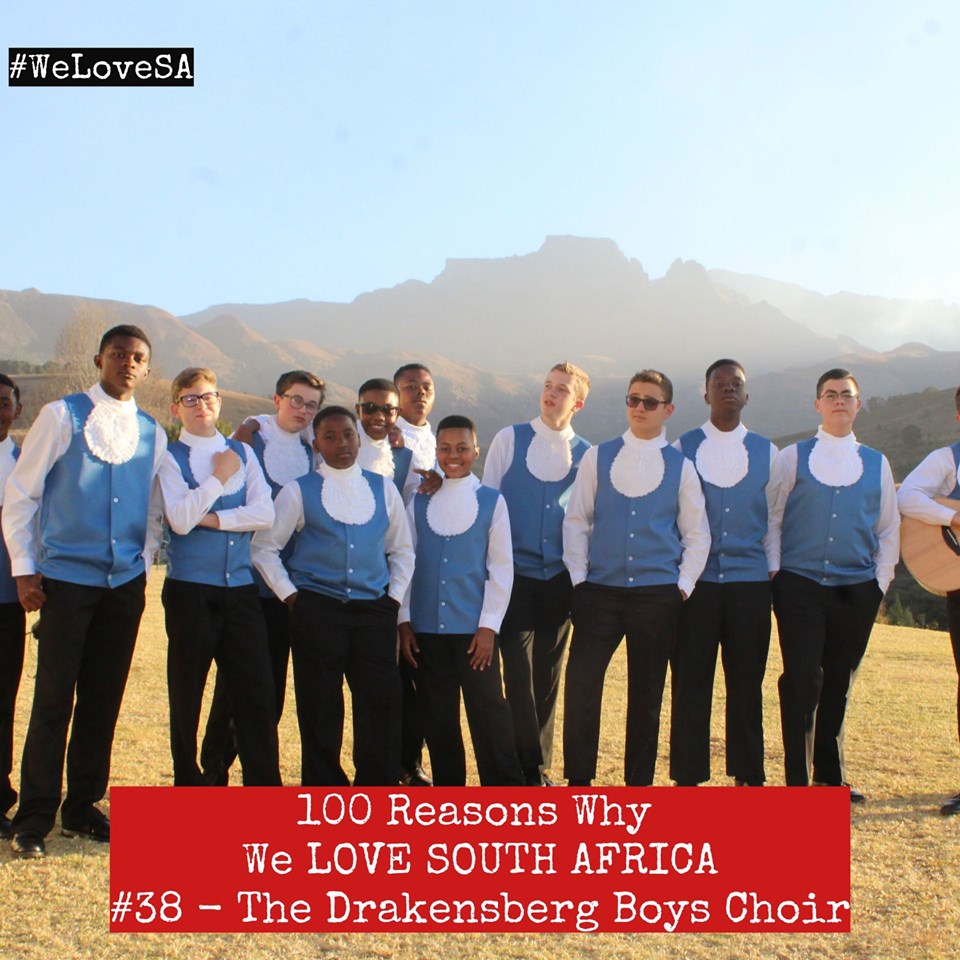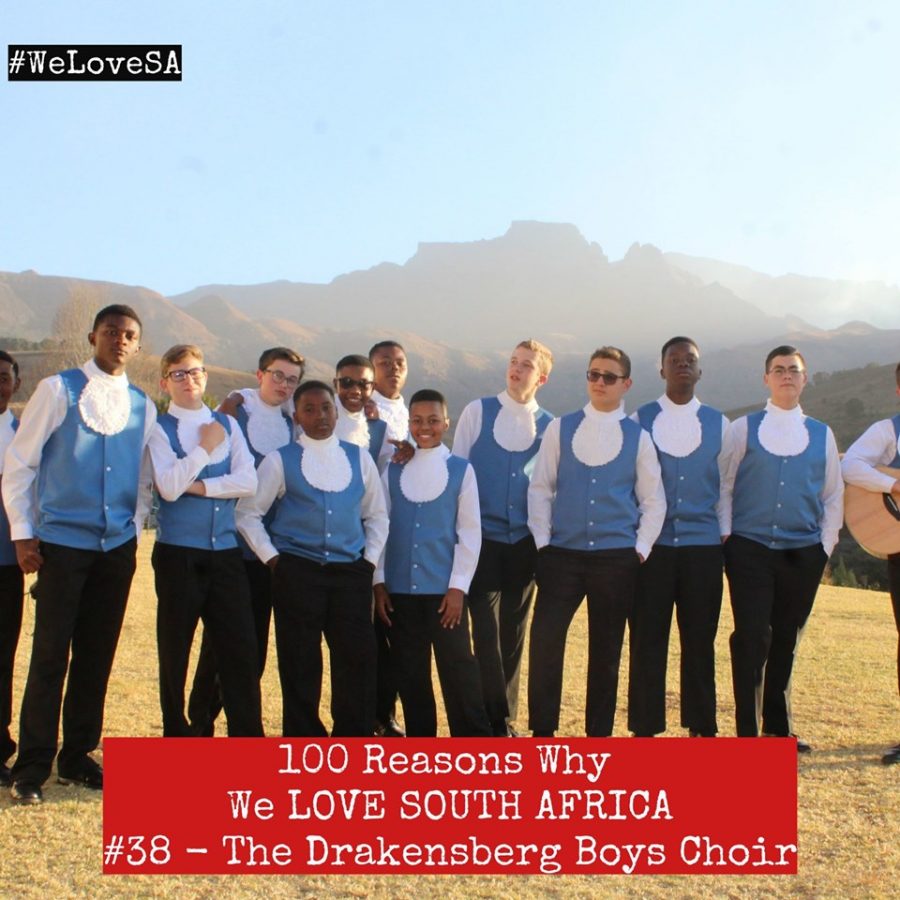 39. Professor Thuli Madonsela: "Ethics, integrity and courage embody everything that Professor Madonsela stands for. She is fierce and formidable and an example to all young South African girls. She is truly deserving of having a rose named in her honour."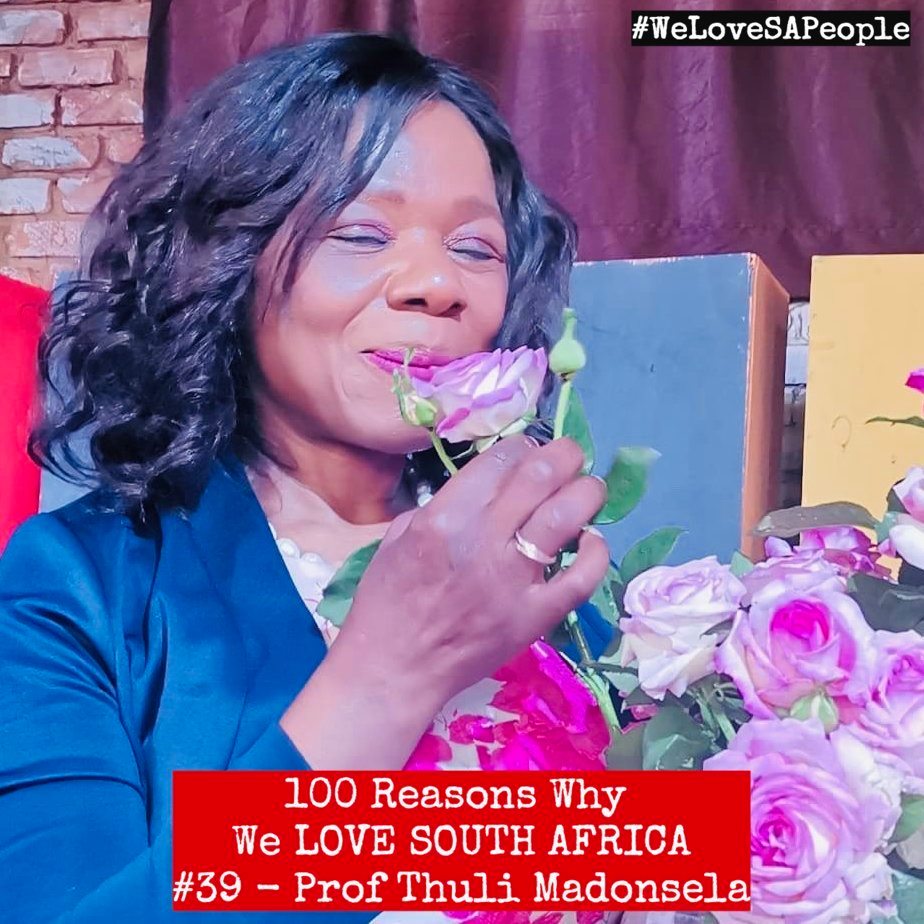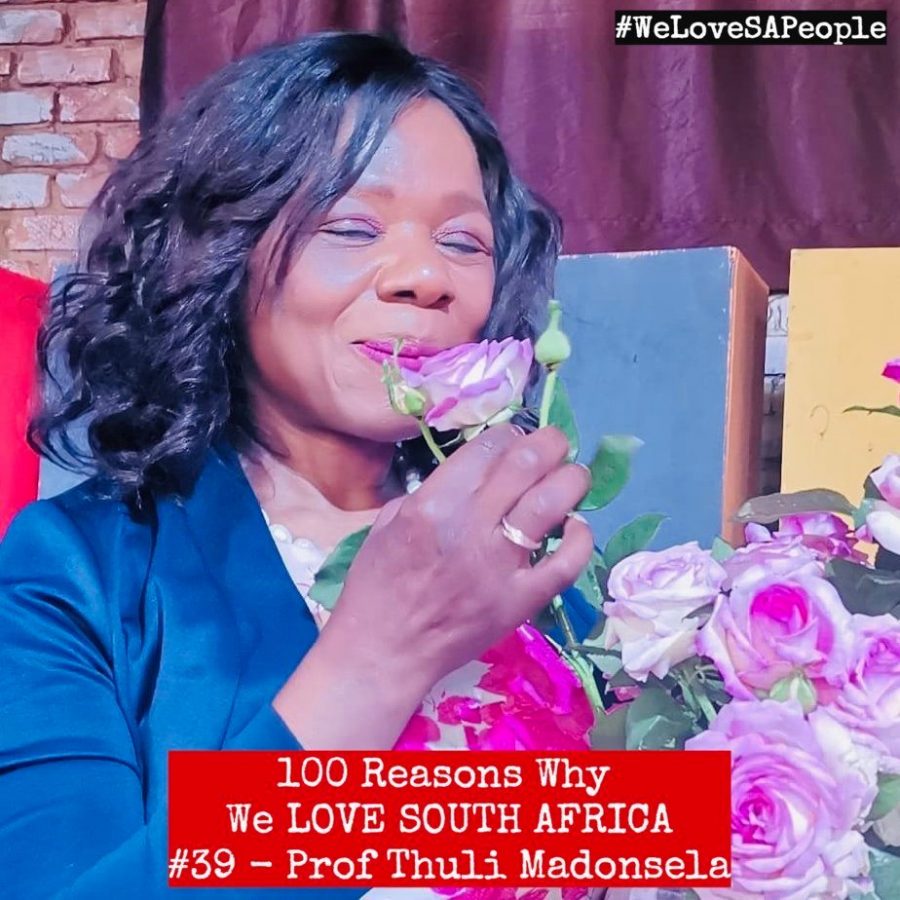 40.  The Roar of a Lion. "At up to 114 decibels, the roar of a male lion is the loudest of any big cat species and can be heard from up to 5 miles away. It is both magnificent and terrifying to hear and reminds us that this beautiful animal truly is the King of the beasts."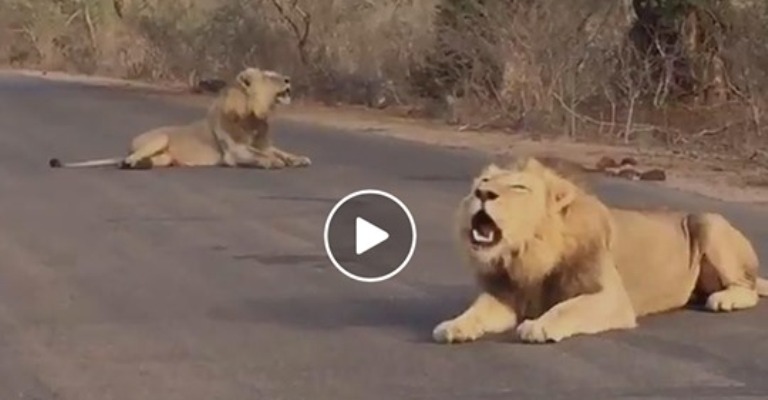 41. The Springboks: "Nelson Mandela famously said that sport 'has the power to inspire'. Our boys in green and gold do just that. They dream, they persevere, they prevail and they inspire. We are all behind them as they move into the quarterfinal stages of the World Cup."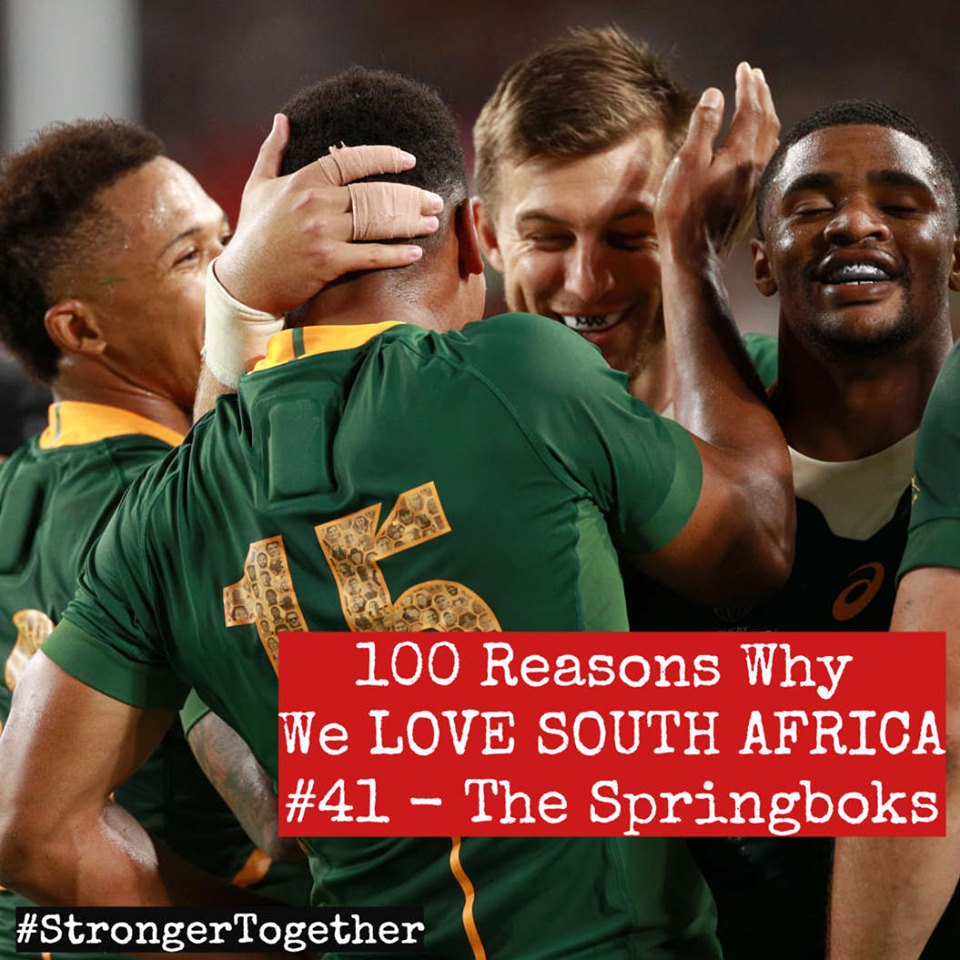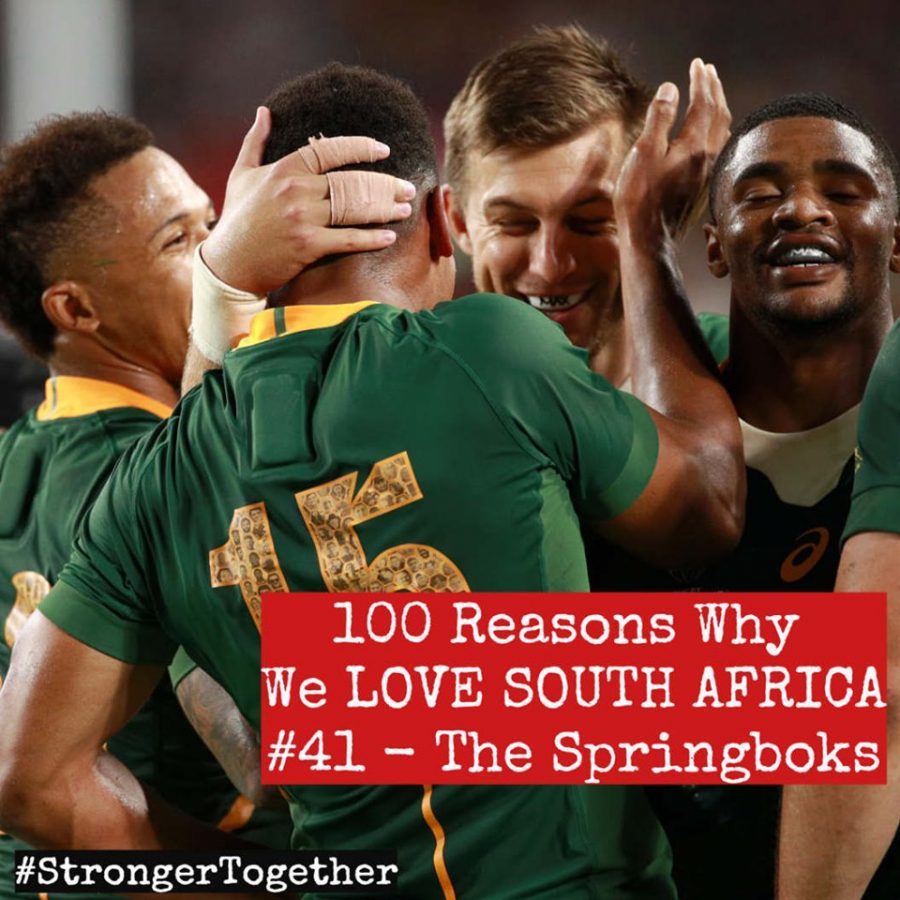 42.  Phillip Britz: "Phillip Britz is one of my favourite South African artists. His beautiful impressionistic paintings perfectly capture the mood and ambience of South African landscapes and seascapes." (Photos from Art Hub Africa.)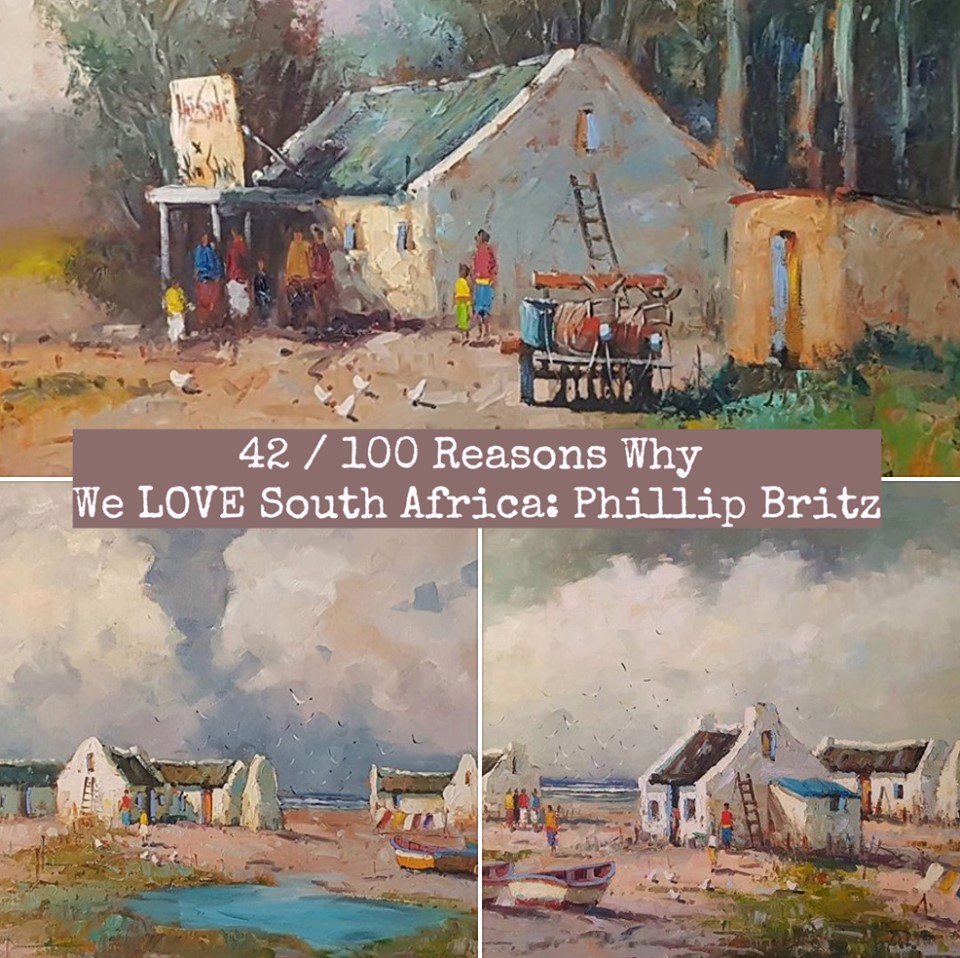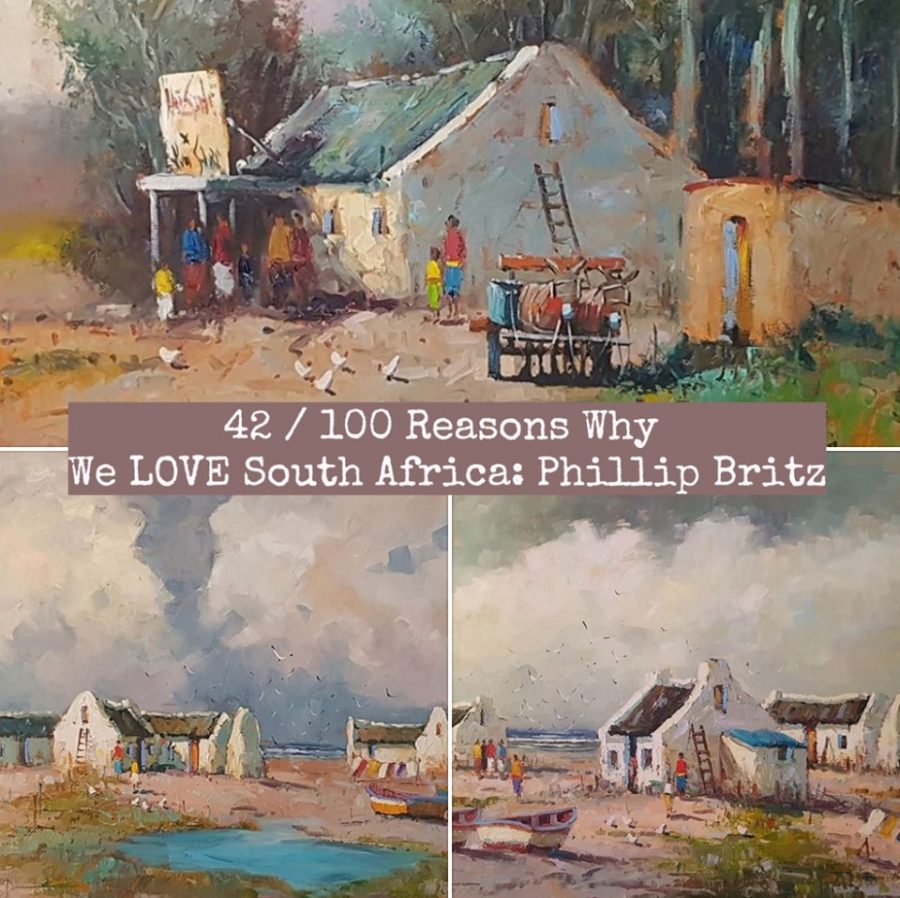 43.Highveld thunderstorms: "The deep drone of thunder, the spectacular electric displays, the clean smell of the wet earth and the pounding of the raindrops on our rooftops are part of what we love so much about Highveld summer evenings. Little rivals the power of a Highveld thunderstorm."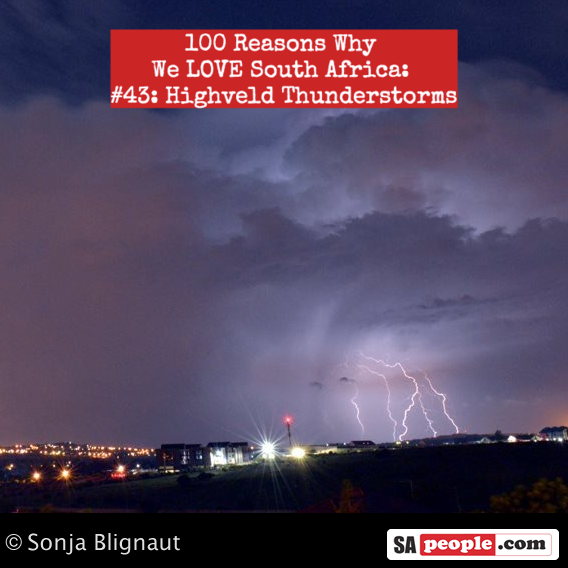 44. Clarens: "This picturesque town set in the Rooiberg Mountain Range in the Free State is the site of many paleontological and geological finds. It is the perfect place for a weekend getaway."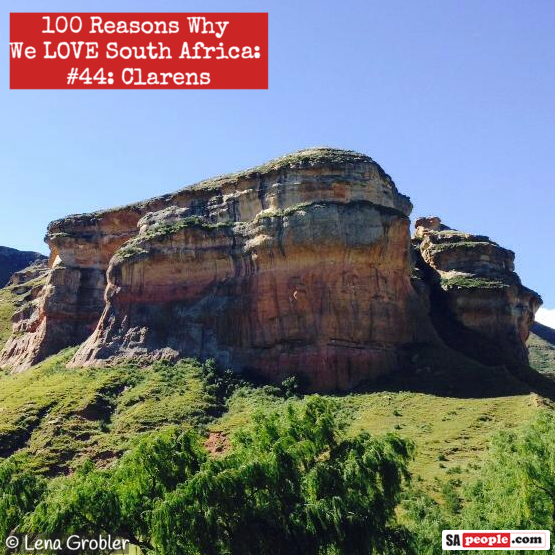 45. Bunny chow: "This delicious half-loaf of bread, hollowed out and filled with a tasty curry, originates from the Durban community. It is a much loved South African treat." (Try our recipe here: http://bit.ly/bunny-chow)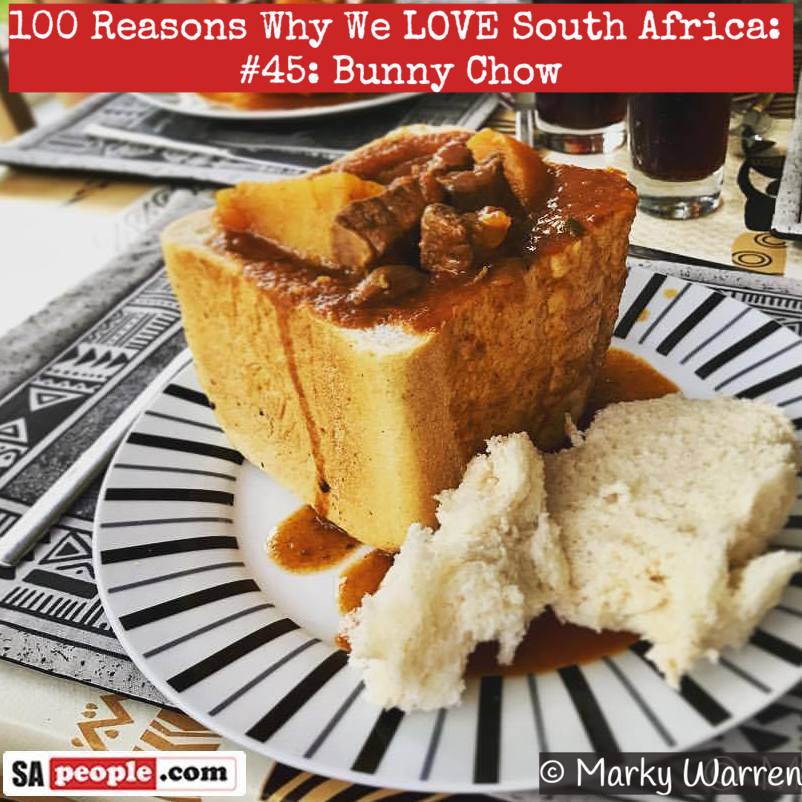 46. Rhino beetles: "These delightful and unique beetles are proportionately the strongest creatures in the world. The adults are known to be able to lift up to 850 times their own body weight. Despite their impressive strength and beautiful 'horns,' these beetles are harmless to humans."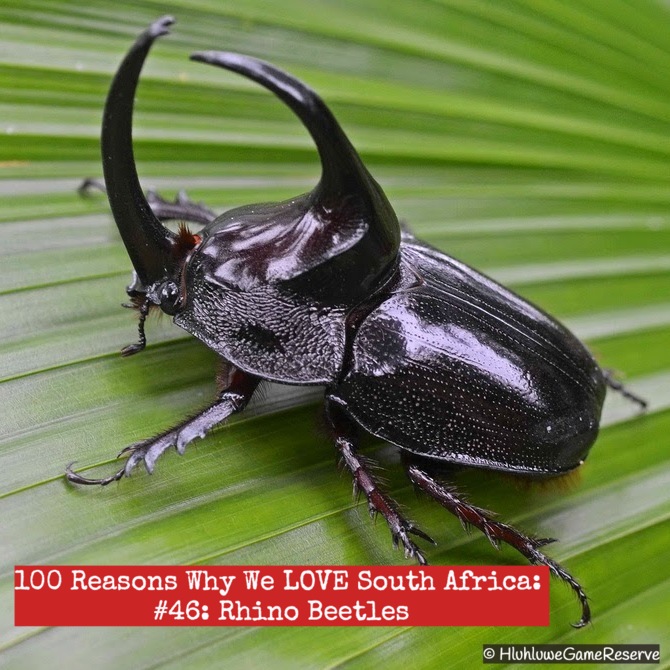 47. Thato Kgatlhanye: "CEO and co-founder of the company, Rethaka, Thato provides solutions for some of South Africa's lower income communities with the Repurpose Schoolbag made from recycled plastic bags. These bags are not only environmentally friendly, but come with a built-in solar light which charges during the day and provides light for studying at night."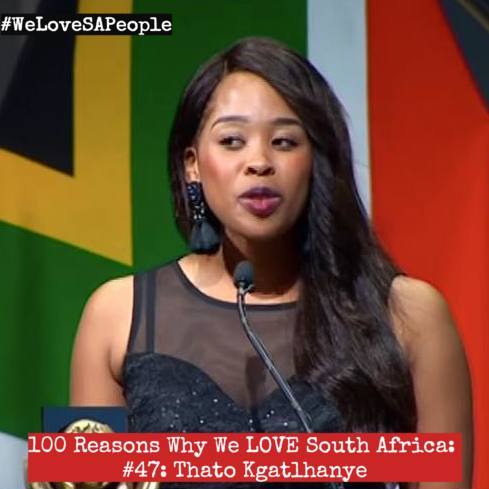 48. Jungle Oats: "Since 1920, Jungle Oats has been a favourite South African breakfast. It is nutritious and wholesome, healthy and delicious. I like mine best with honey, cinnamon and berries. How about you?"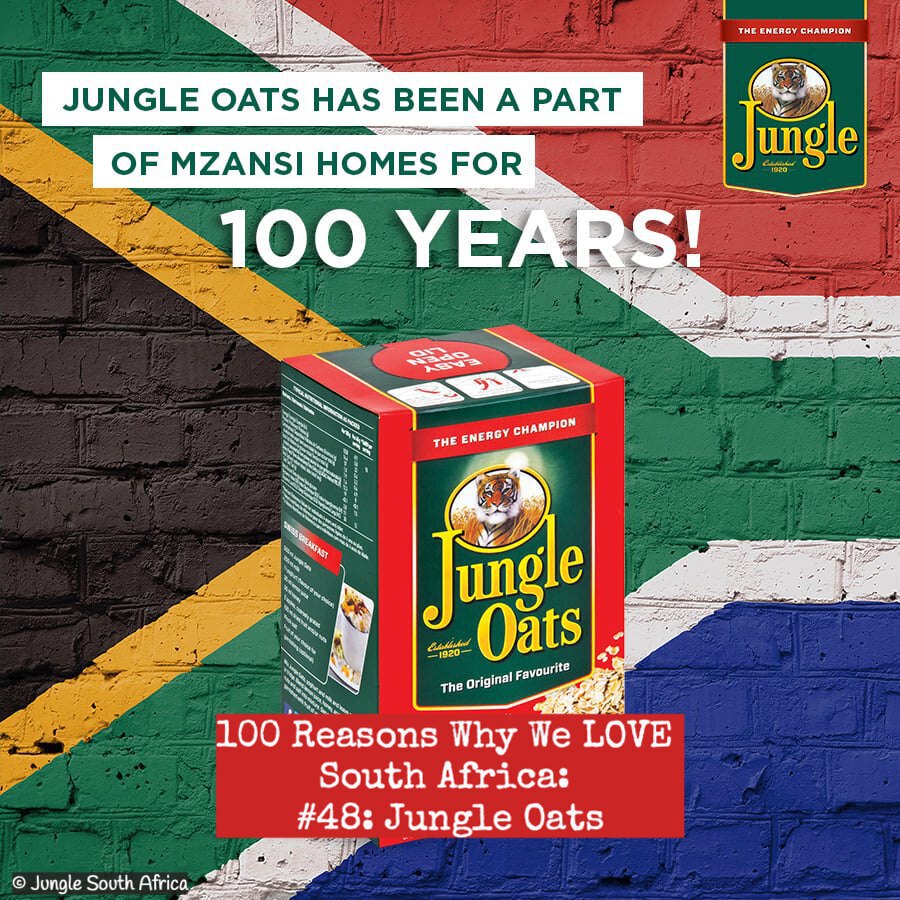 49.Mandoza: "This iconic Kwaito star consistently produced music that resonated with most South Africans. His multiaward winning album Nkalakatha achieved multi-platinum status. He tragically passed away from cancer in 2016 but remains a South African music legend."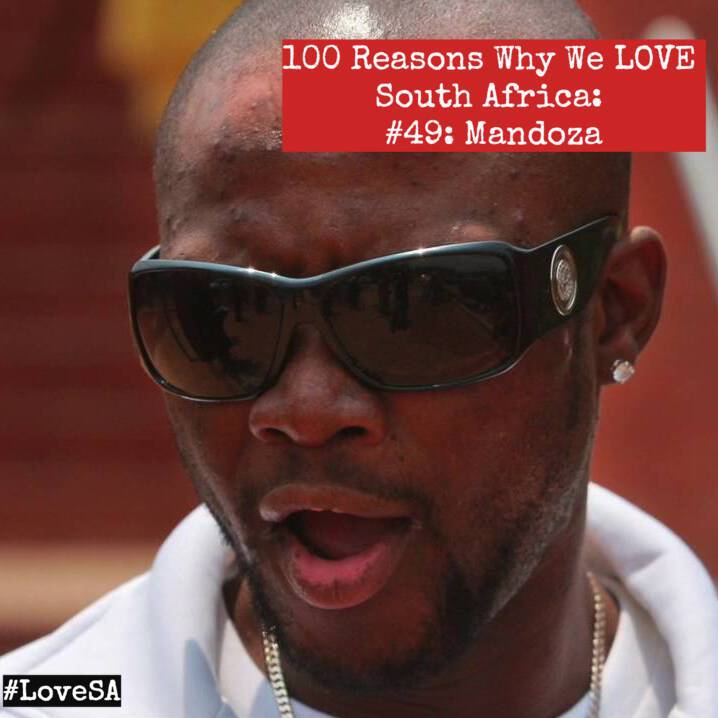 50. The Otter Trail: "This scenic, 44km hiking trail along the Garden Route is named after the Cape Clawless Otter which is native to the region. With breathtaking views, pristine beaches, cliffs and forests, this is definitely one for the bucket list."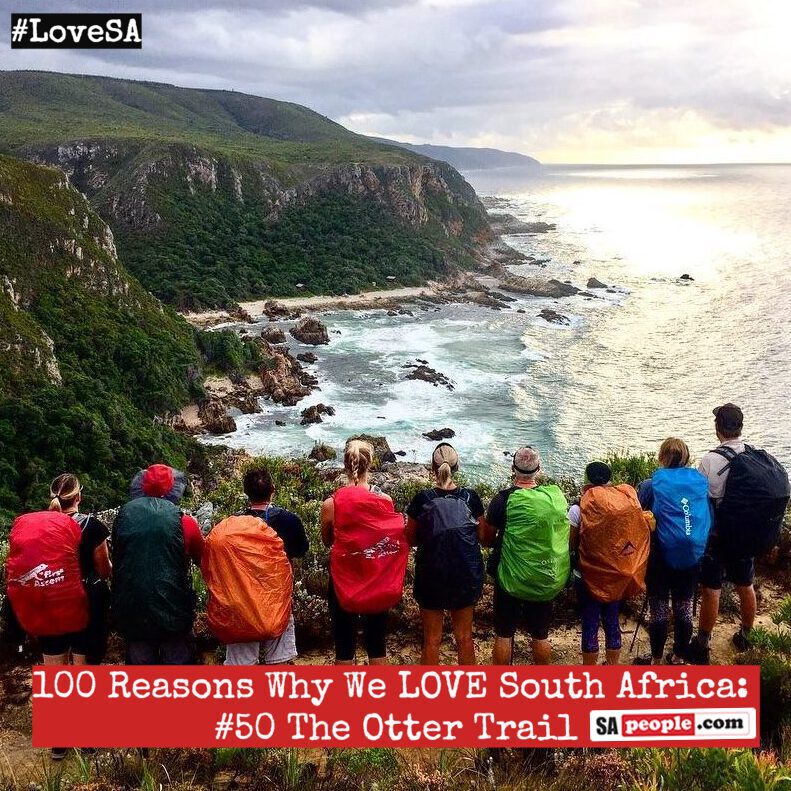 51. Fynbos: "This beautiful belt of shrubland in the Cape is renowned for its exceptional biodiversity. It is one of only 6 global floristic kingdoms and is the most abundant per unit of area. It deserves our protection and preservation." (Photo by Stan Sanetra.)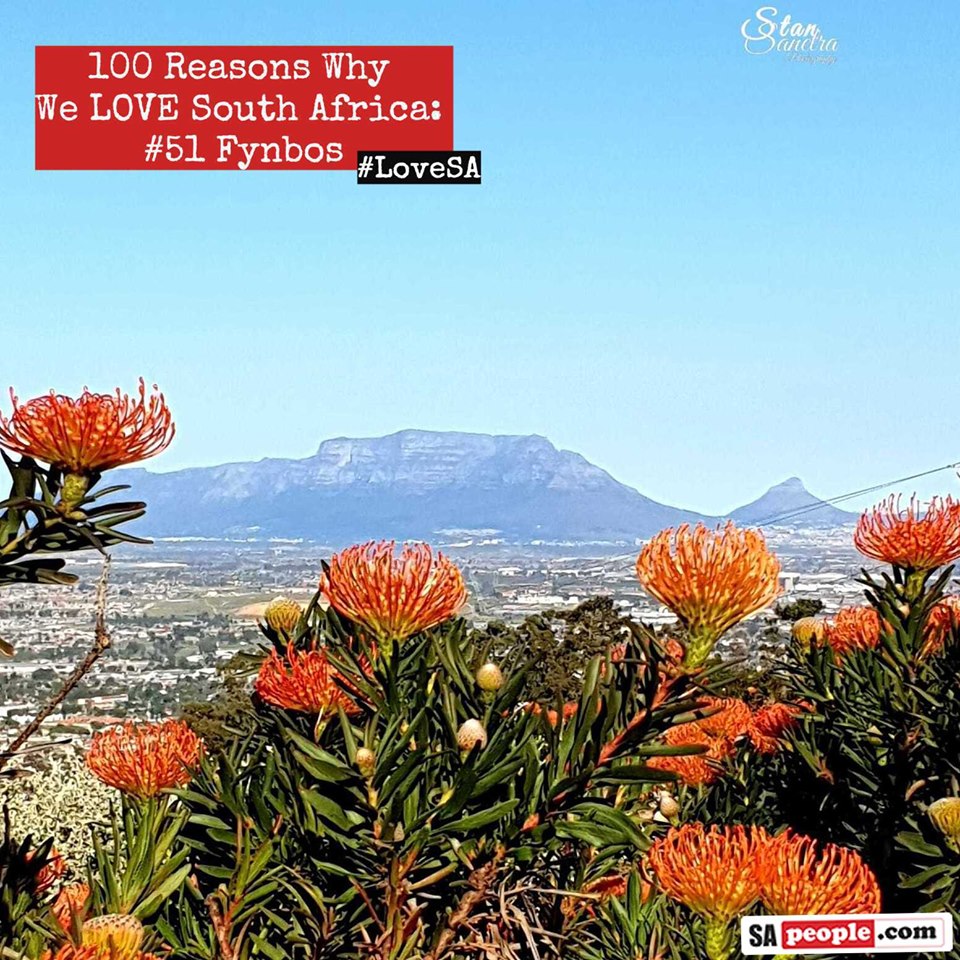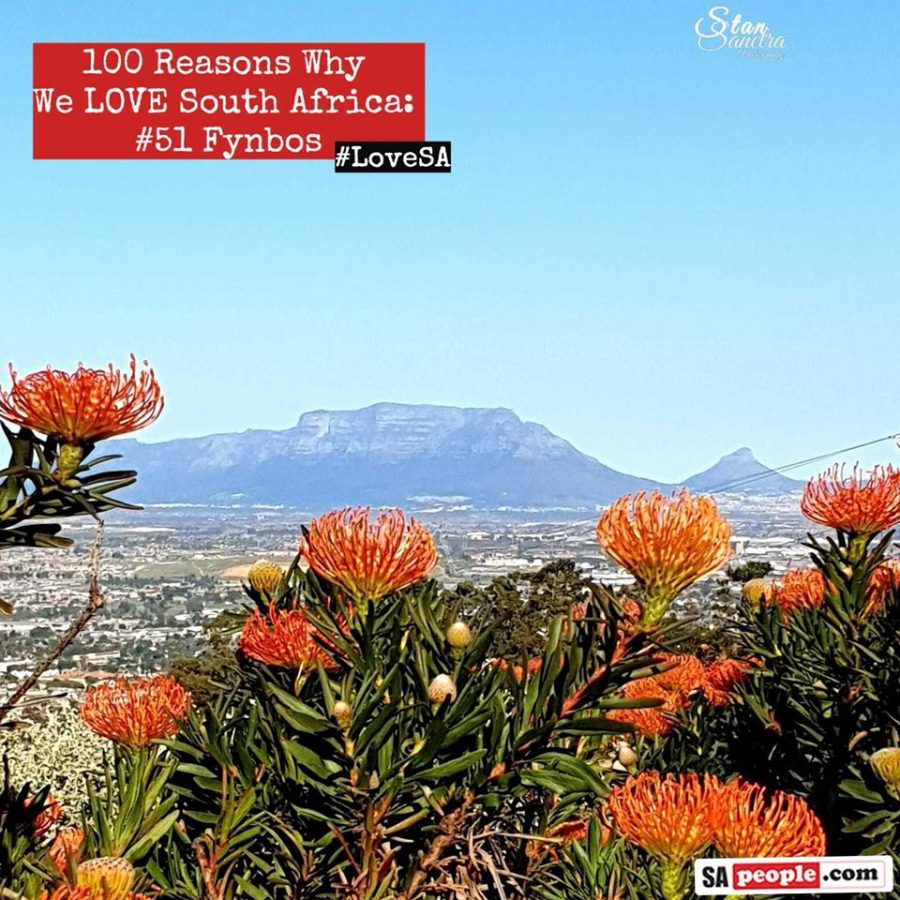 52. Weather: "South Africa is well known for its fabulous weather. Our winters are short and mild while our summers are highlighted by long, sunshiny days allowing for plenty of outdoor activities."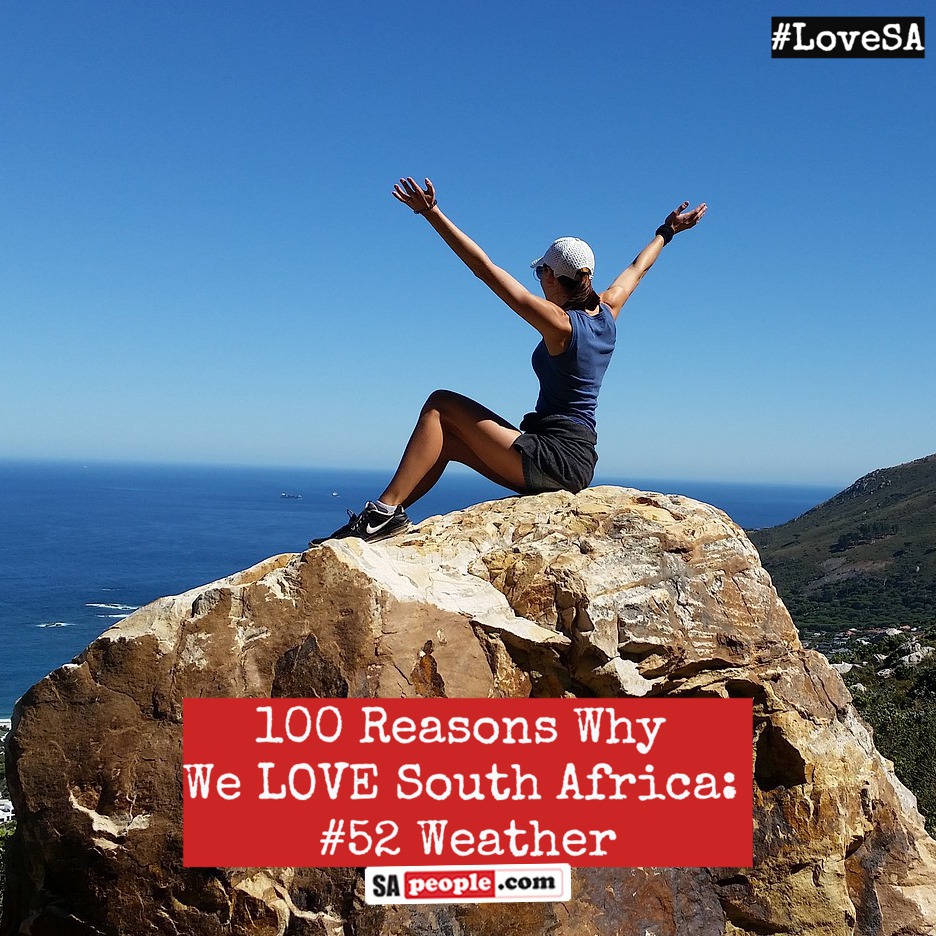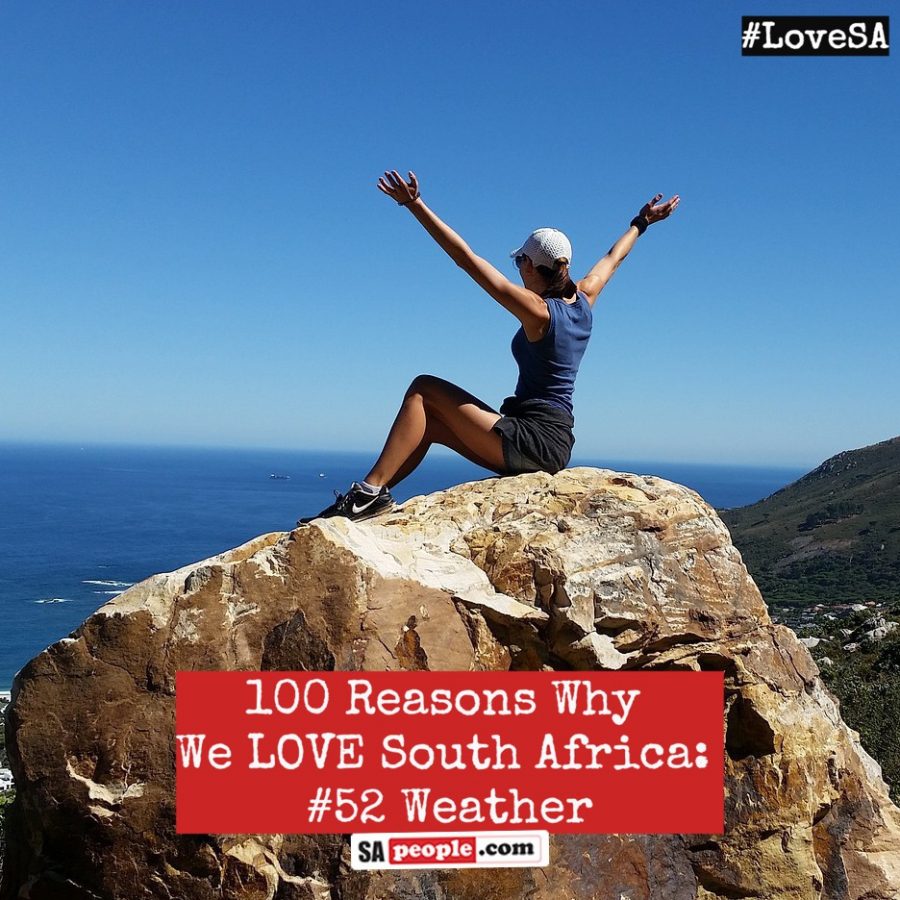 53. Rooibos Tea: "Usually grown in the Cederberg area of the Western Cape, Rooibos tea is South Africa's favourite herbal tea. It is caffeine-free, high in antioxidants and has numerous health benefits."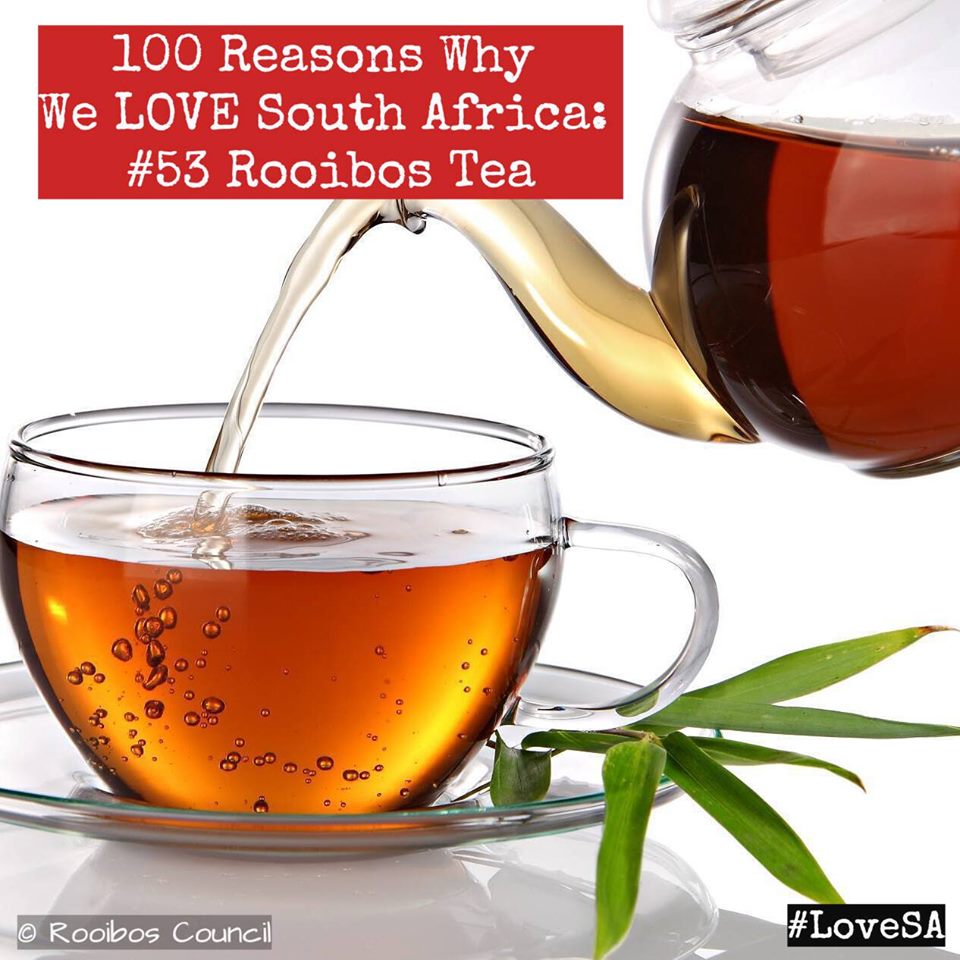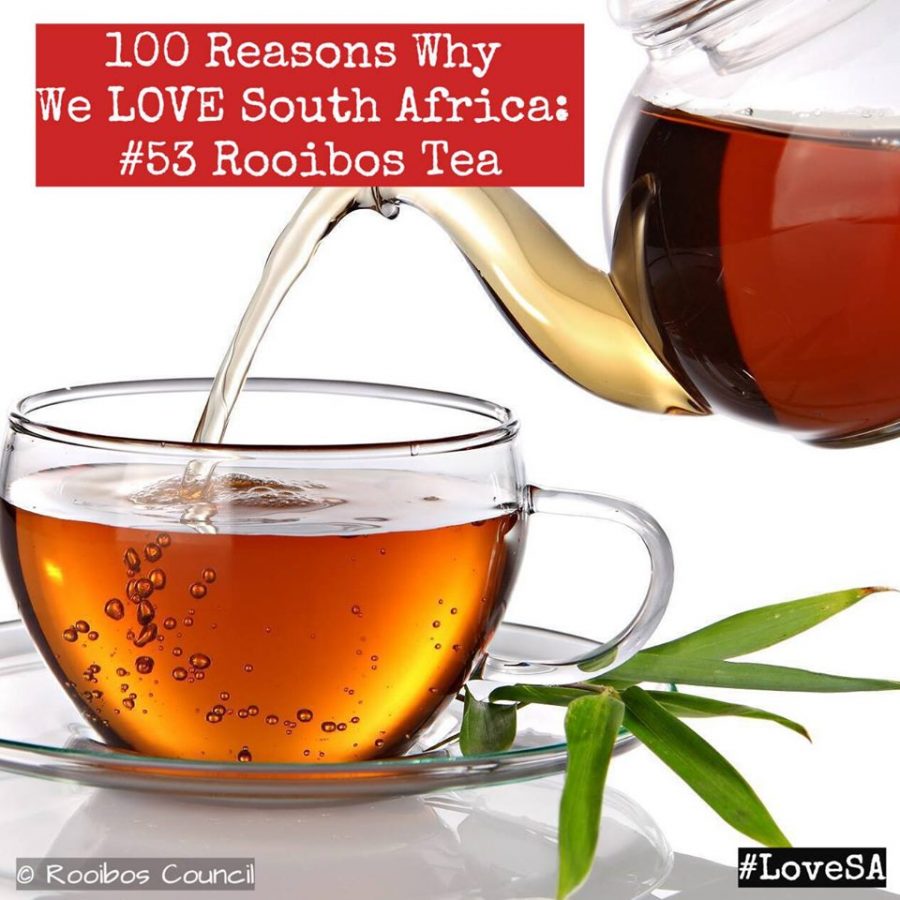 54. 11 Official languages. "In South Africa, we can say 'hello' in 11 different languages. 'Lotjhani'; 'Molo'; 'Sawubona'; 'Dumela'; 'Avuxeni'; 'Goeie Dag'; 'Ndaa'."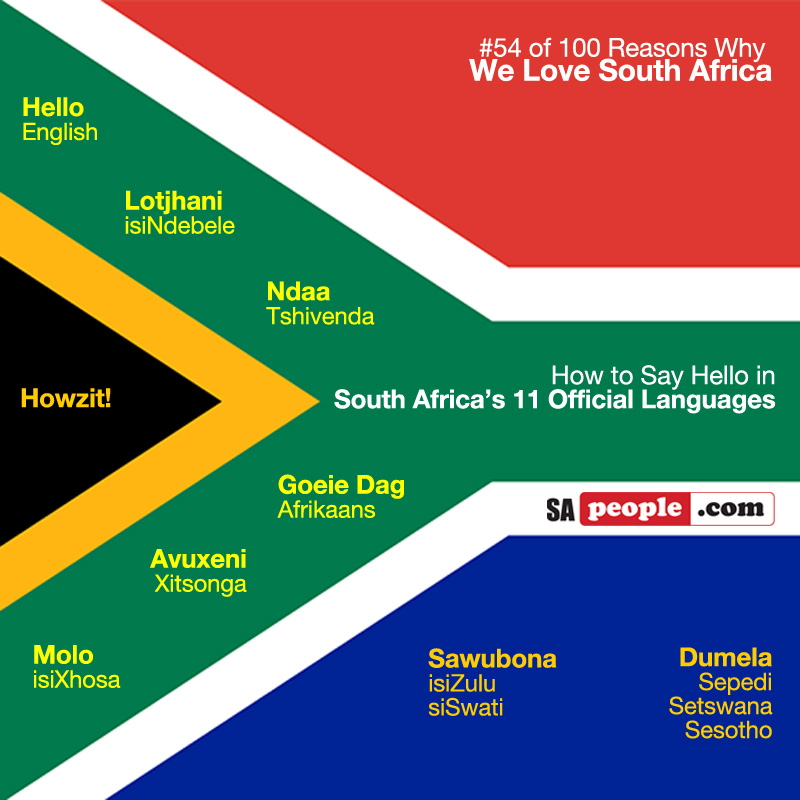 55. Platinum: "South Africa is the largest platinum producer in the world – mining more than double that of all other global producers combined. This valuable and rare metal is both resistant and beautiful." (The featured ring is from Browns, inspired by a bouquet of flowers and called The Protea Cluster.)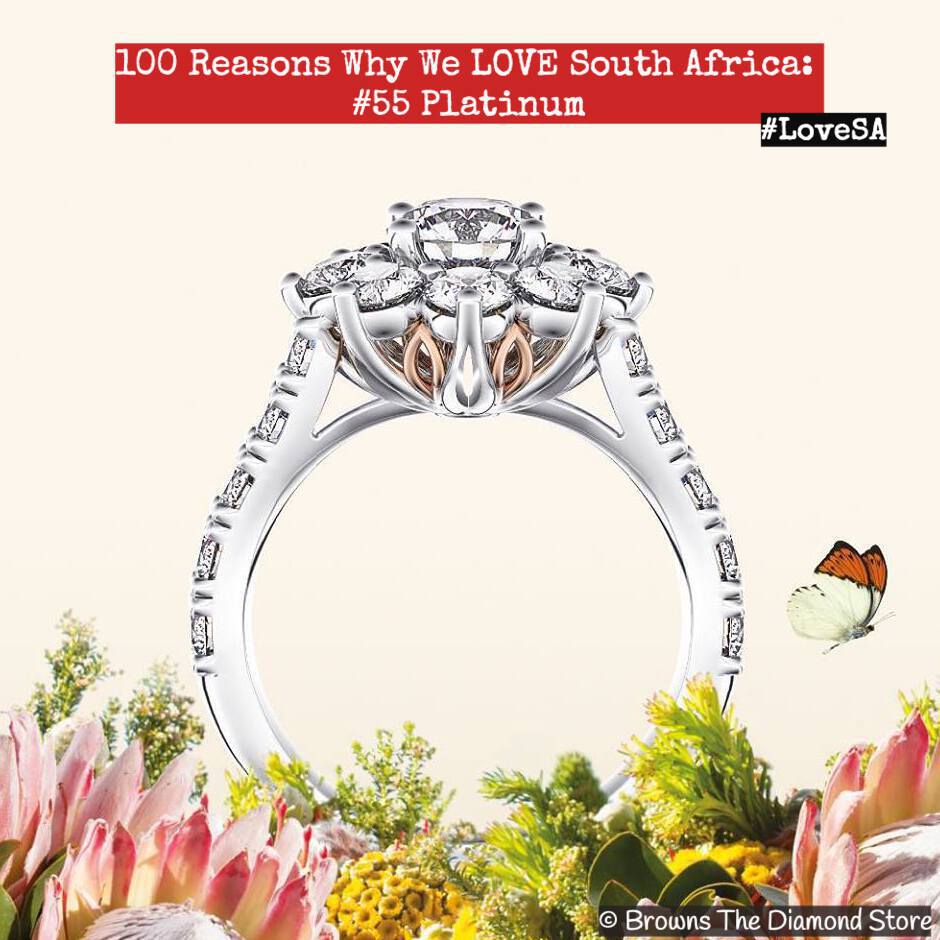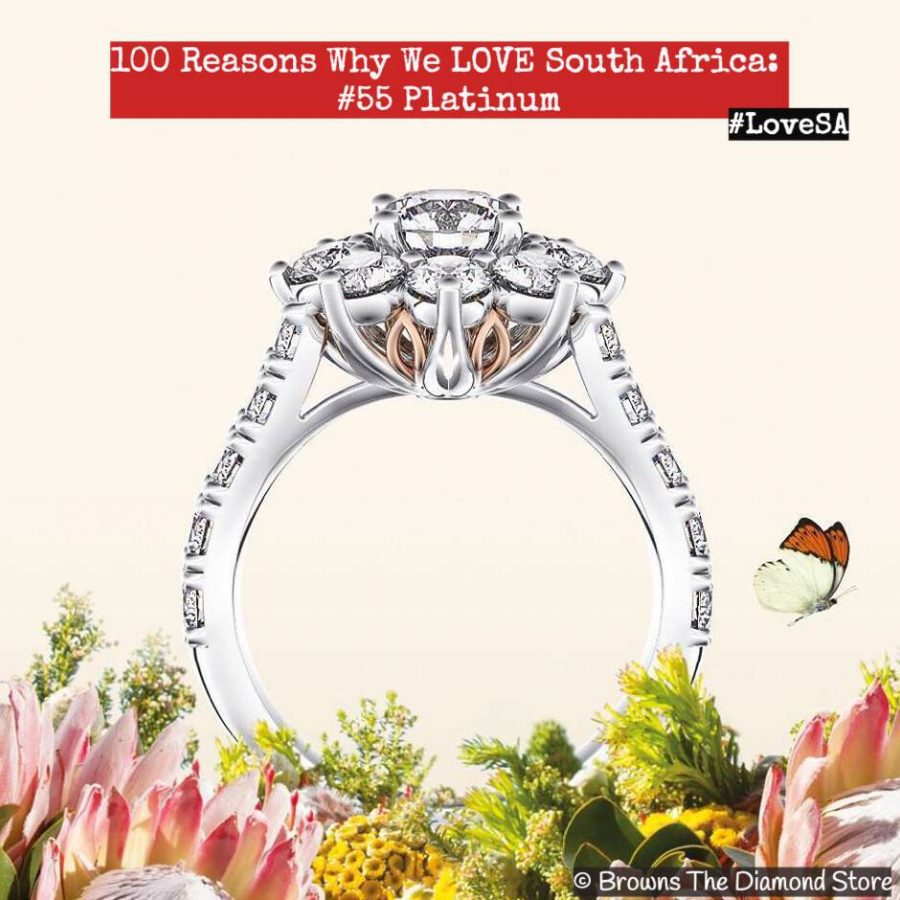 56.  Elon Musk: "Born and raised in Pretoria, South Africa, Elon Musk is an entrepreneur who knows no boundaries. His achievements – including Paypal, Tesla and SpaceX – are too numerous to mention. This is a South African who is having, and will continue to have, a profound impact on the entire human race."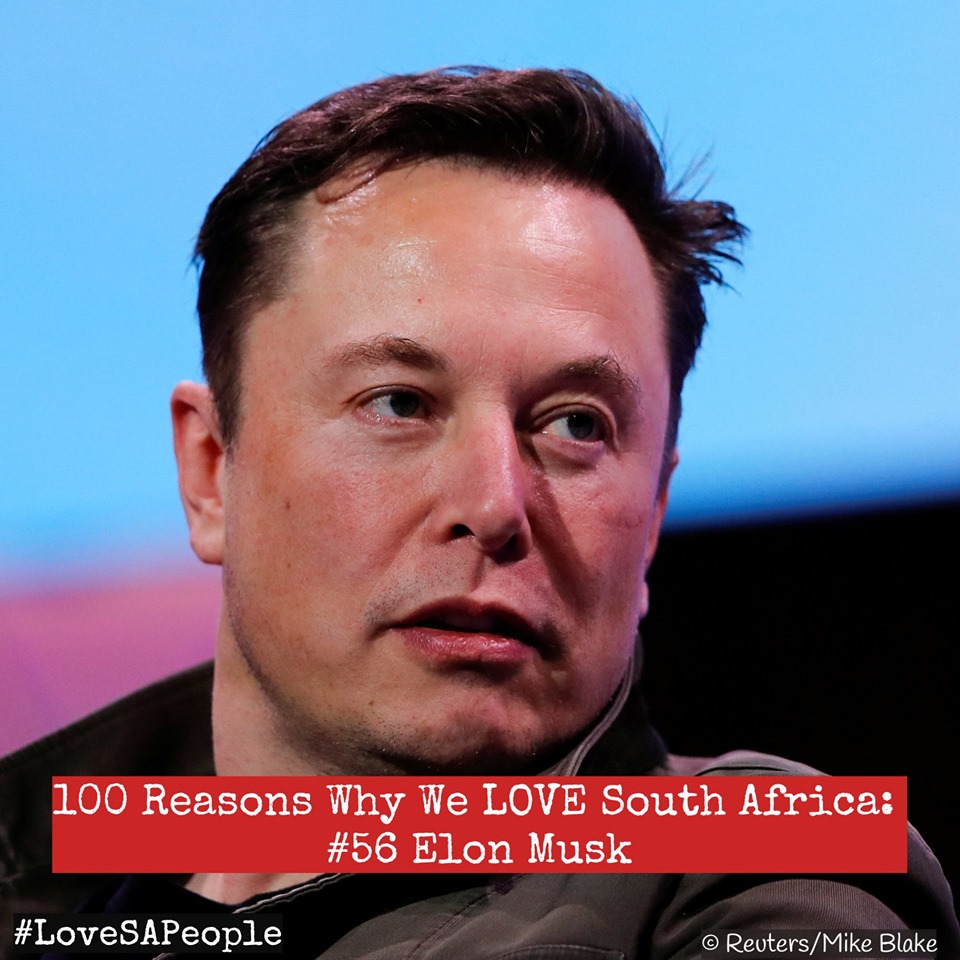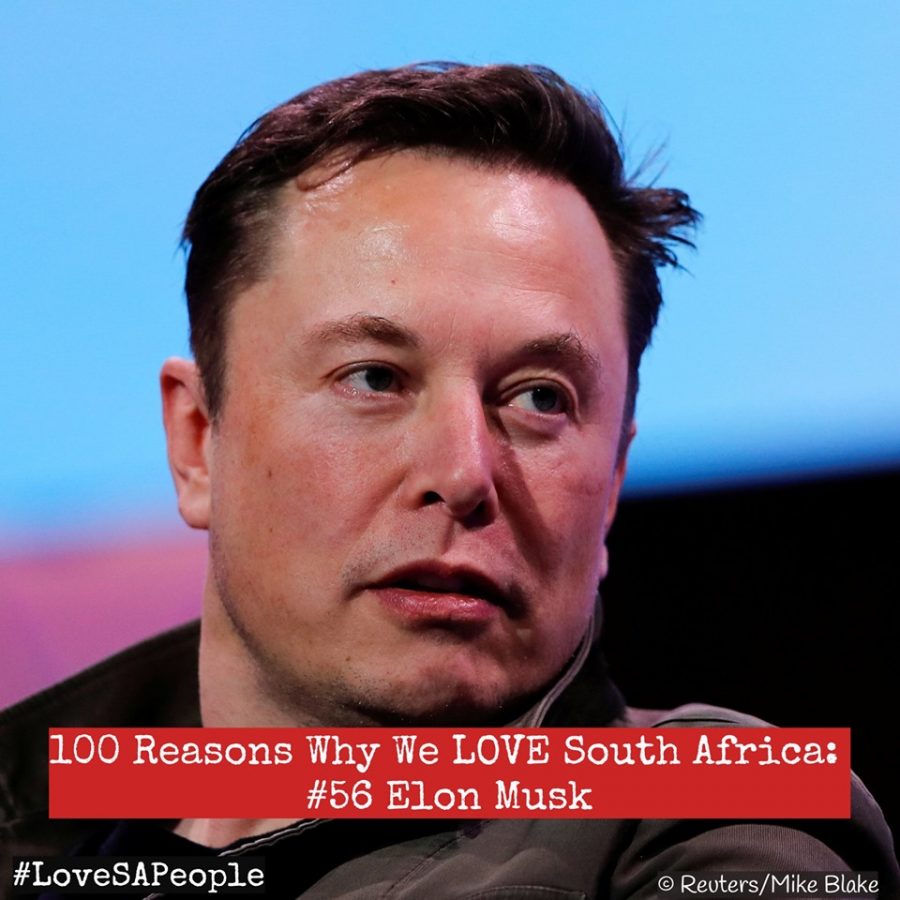 57.  The Kruger National Park: "At 350 km long and 60 km wide, the Kruger National Park is just smaller than Belgium and one of the largest nature reserves in Africa. It is home to the big 5 and numerous other plant, animal and bird species. It is also the perfect place to escape from the busyness of life and revitalize your soul. The Kruger National Park is one of South Africa's greatest treasures."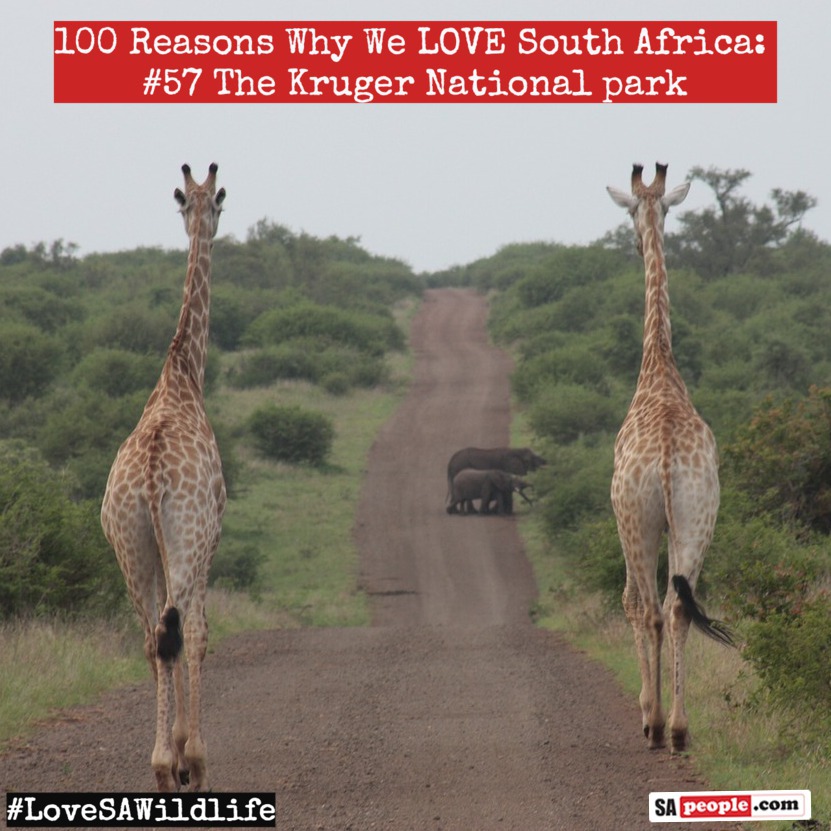 58. The Makaraba / Makarapa: "These unique, beautifully-decorated mining hats were first created by Alfred 'Lux' Baloyi, an ardent football supporter. Initially intended to protect one's head from flying objects, they have now become an essential fashion accessory for any South African soccer supporter."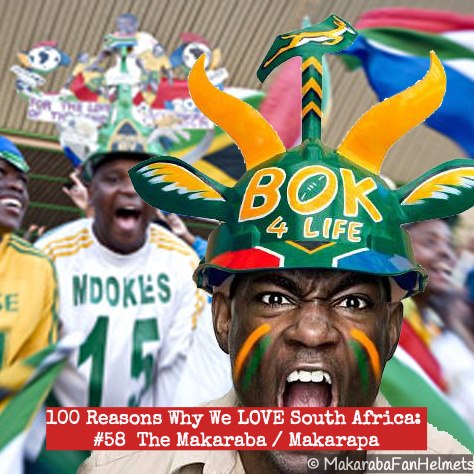 59.  Table Mountain: "Not only is it profoundly beautiful, but table mountain is also believed to be one of the oldest mountains in the world. It has over 1500 plant species – more than are found in the whole of the United Kingdom. Cape Town's skyline would not be the same without it."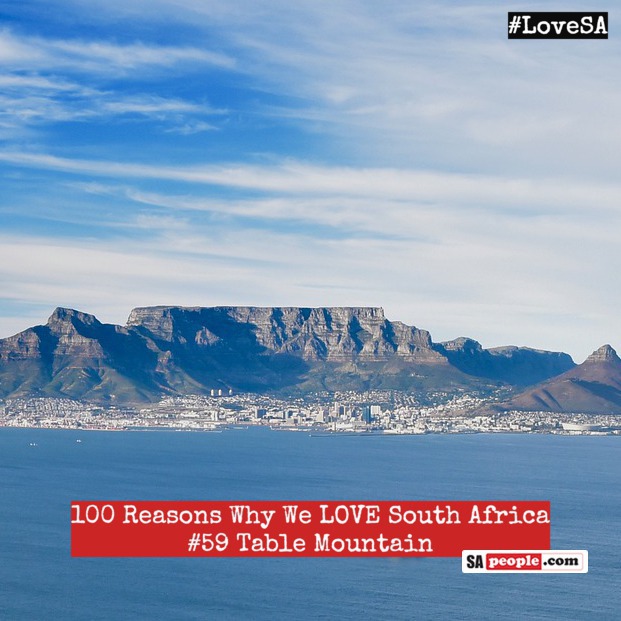 60. Milk Tart: "This iconic South African dessert is a delicious combination of pastry, custard and cinnamon. It is the perfect accompaniment for an afternoon cup of tea."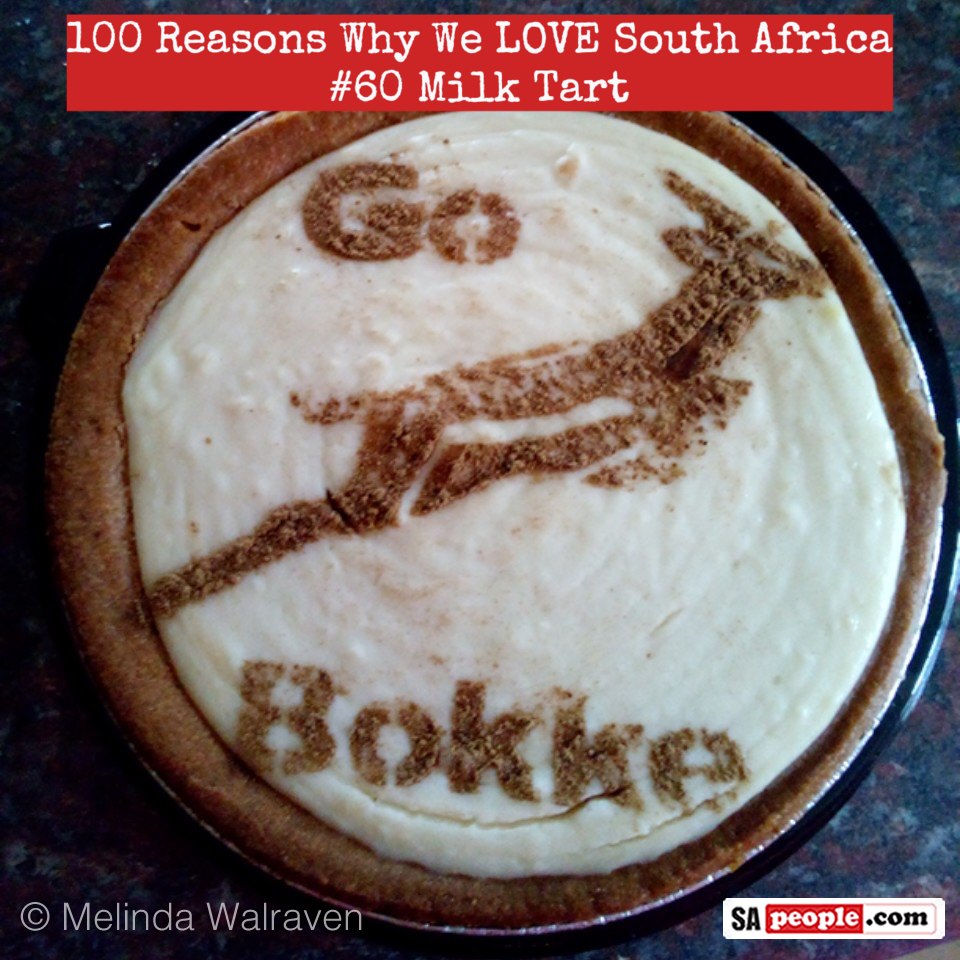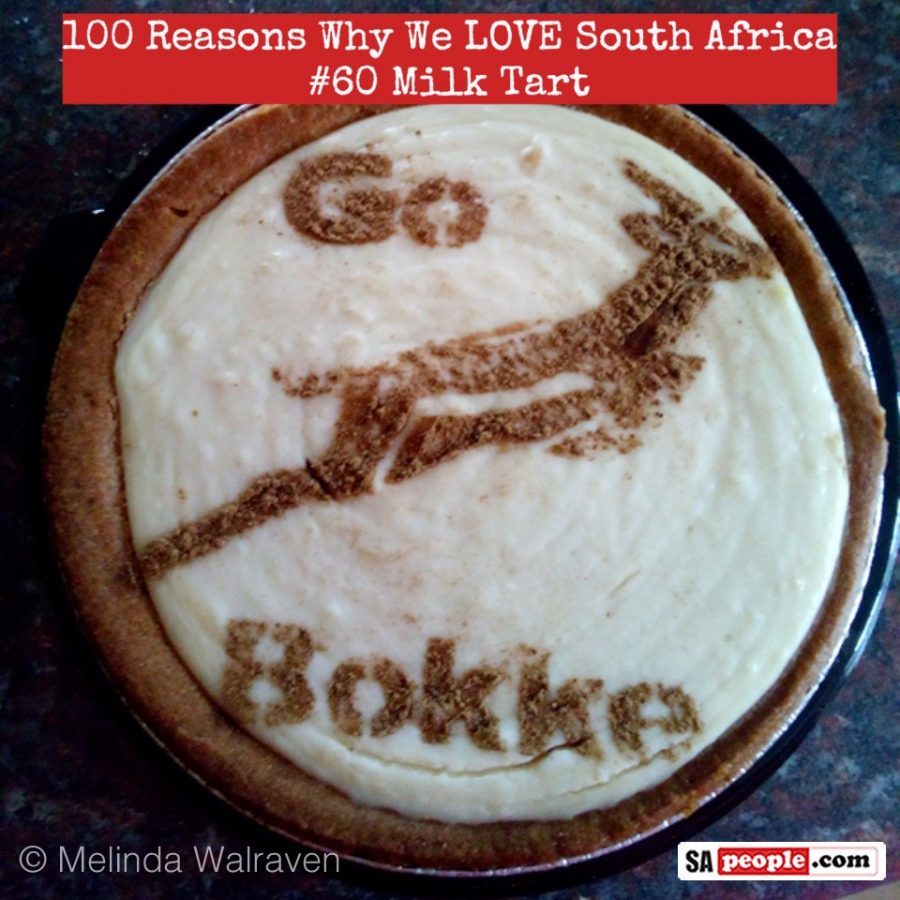 61. Prime Circle: "This award-winning, world-renowned rock band is famous for hit songs like 'She always gets what she wants' (watch below) and 'Breathing'. Having achieved platinum status in South Africa, Prime Circle will, no doubt, remain popular for many years to come."
Prime Circle – She Always Gets What She Wants

Celebrating summer like we know how – on the road and all across SA! First leg of the tour kicking off at Tropical Nites Theatre, Wild Coast Sun Casino on 2 December! Tickets here: http://bit.ly/2f0YL3Q.

Posted by Prime Circle on Wednesday, November 30, 2016
62.The Computed Axial Tomography (CAT) Scan: This amazing machine, which has revolutionised the capabilities of diagnostic medical imaging, was developed by Nobel Prize winning, Cape Town physicist Allan Cormack and his associate."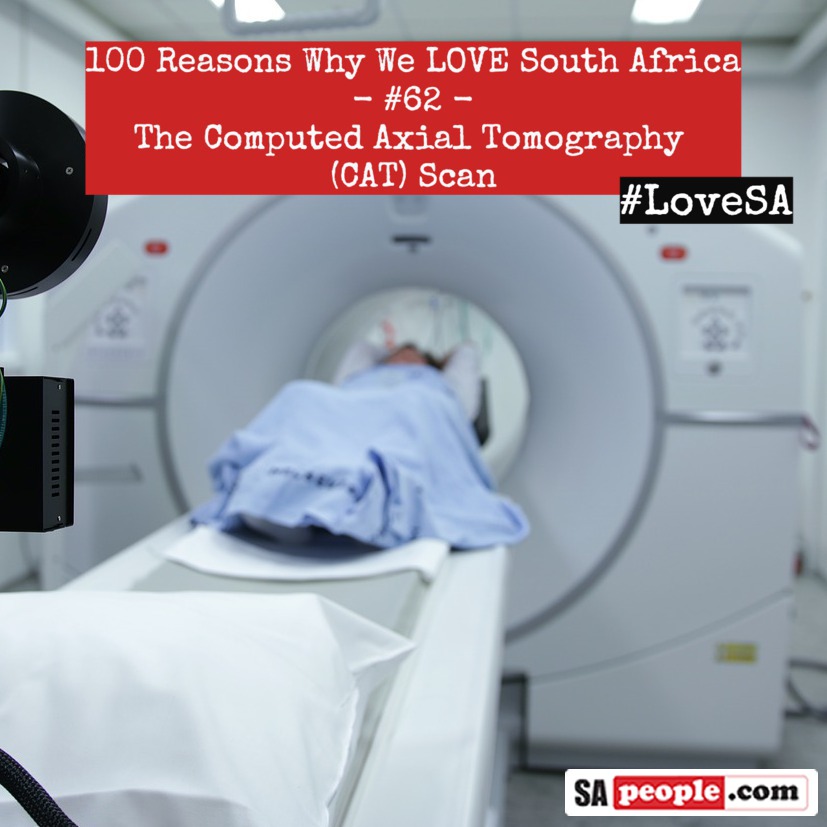 63. Impala Lilies: These beautiful, ornamental shrubs are found throughout the grasslands of South Africa. They flower in July and brighten up our Winter savannahs with shows of crimson, pink and white. While Impala Lillies are well known as a source of arrow and fish poison, they may still be used in medicinal applications." (Photo taken by Carol Allais at Camp George, Klaserie Game Reserve.)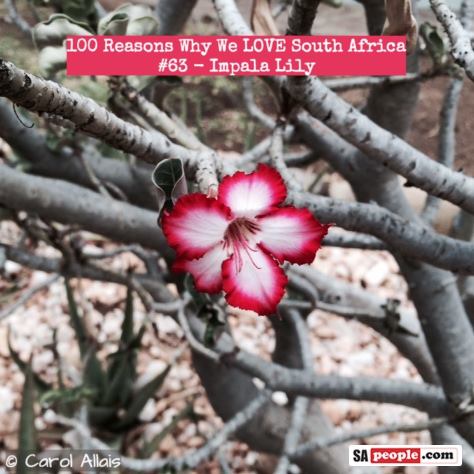 64. Xolani Gwala: "I was first introduced to Xolani on Talk Radio 702. His distinctive, smooth voice, professional integrity and ability to hold people to account made him stand out as a journalist. It was his personal courage and honesty in his fight against colon cancer, however, that demonstrated his true character. He inspired us and touched us with his courage and humility. Rest in peace, Xolani. South Africa has lost a legend." (Link below to article with more details on Xolani's sad passing, and the beautiful letter his wife wrote to South Africans.)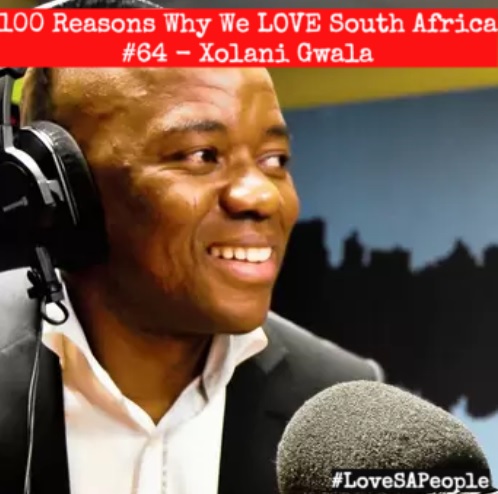 65. Rugby World Champions: "South Africa, along with New Zealand, holds the record for the most Rugby World Cup wins. Yesterday, as our boys proudly held up the World Cup for the third time, they reminded us all of what we are capable of achieving. In the words of captain, Siya Kolisi, it 'just shows we can pull together if we want to achieve something.'"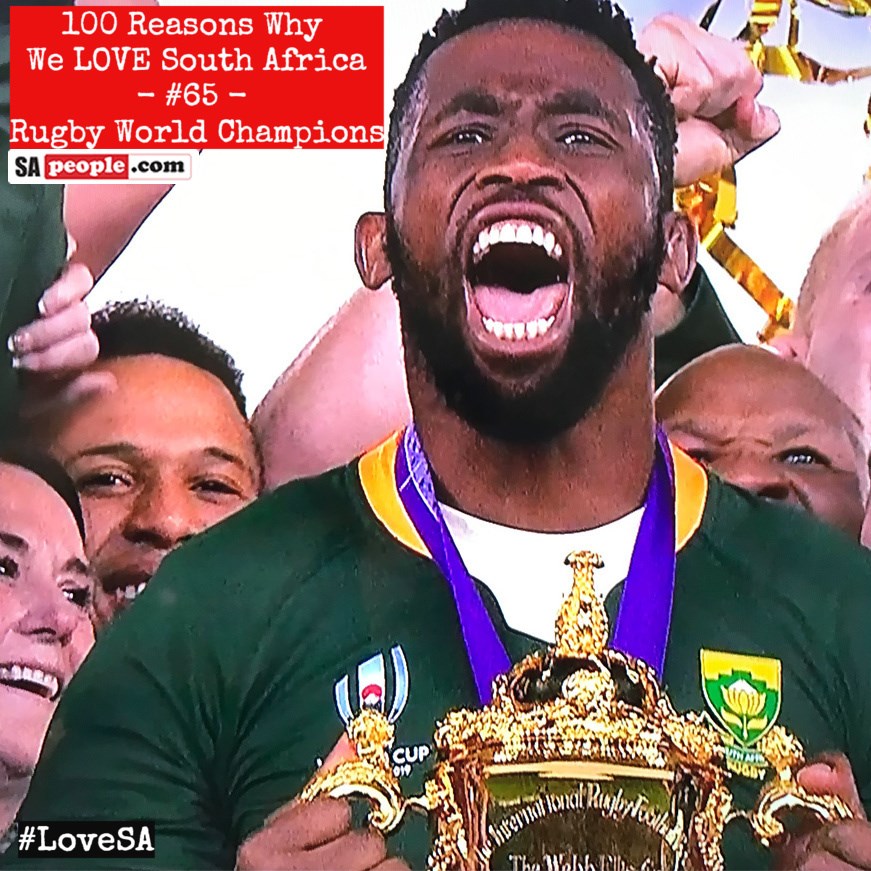 66. Amarula Cream: "This delicious cream liqueur is made from the fruit of the African Marula Tree. It is particularly tasty with crushed ice or as an addition to hot coffee."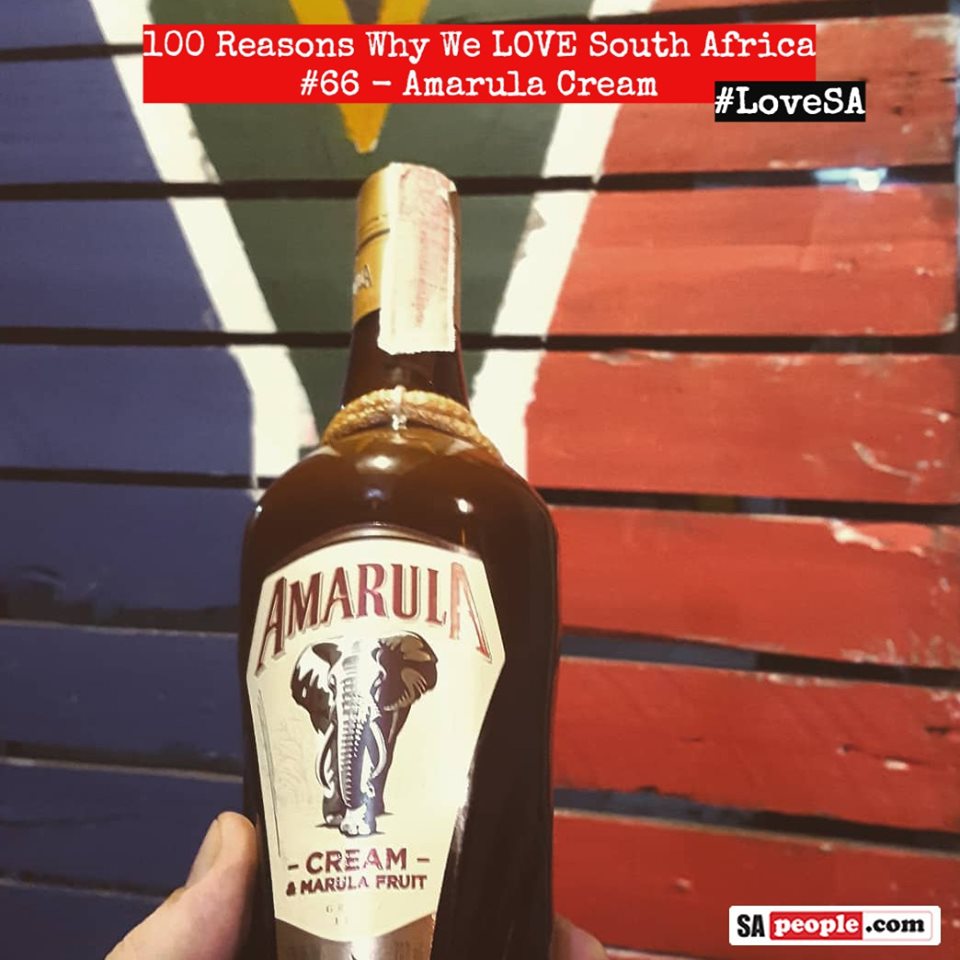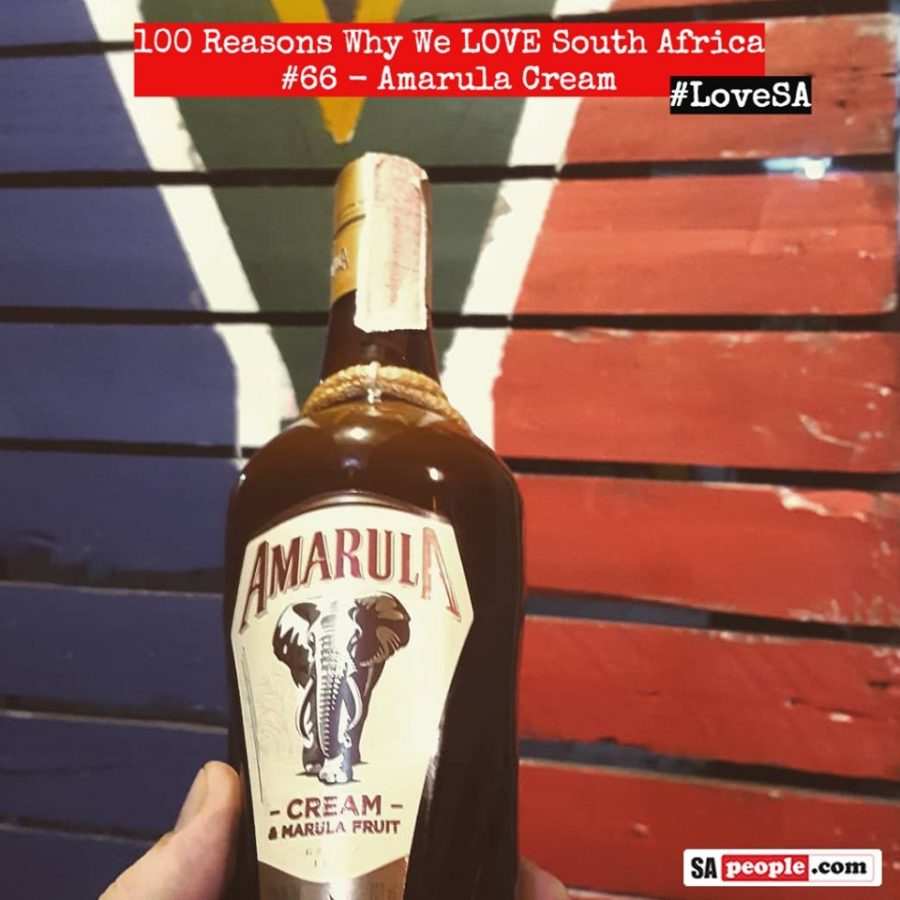 67. Dr Chris Barnard: "In 1967, Dr Barnard and his team made medical history when they conducted the first heart transplant operation at Groote Schuur hospital in Cape Town. Today thousands of lives have been saved because of this ground-breaking surgical advancement."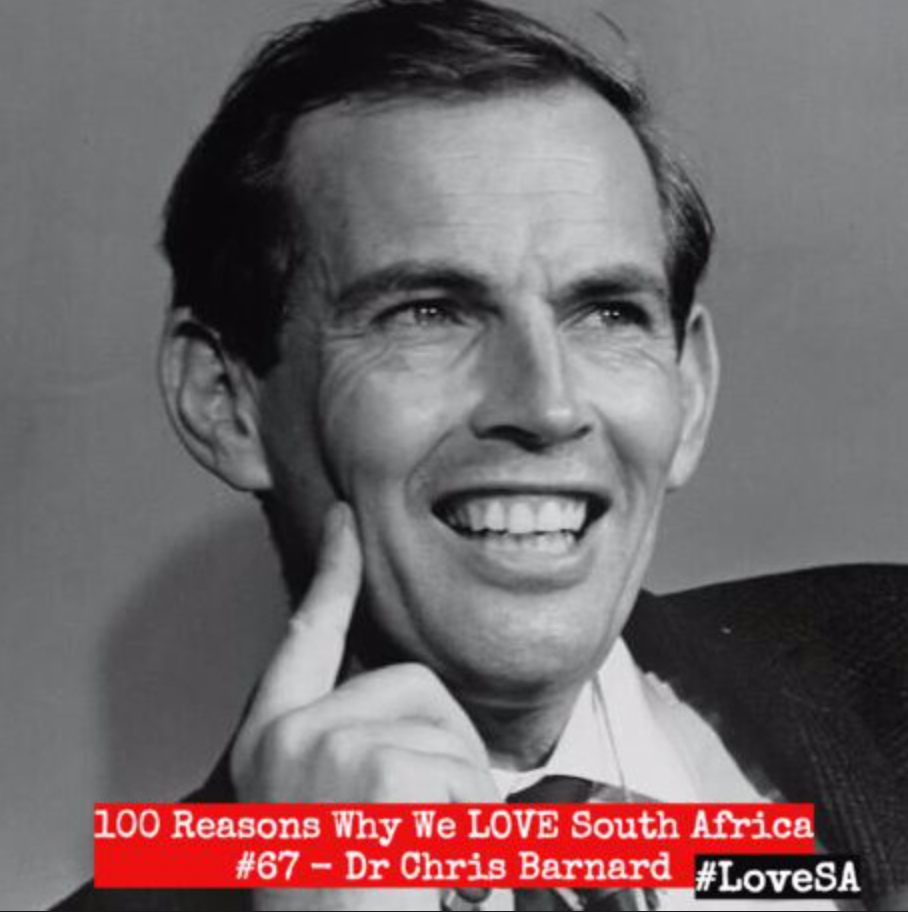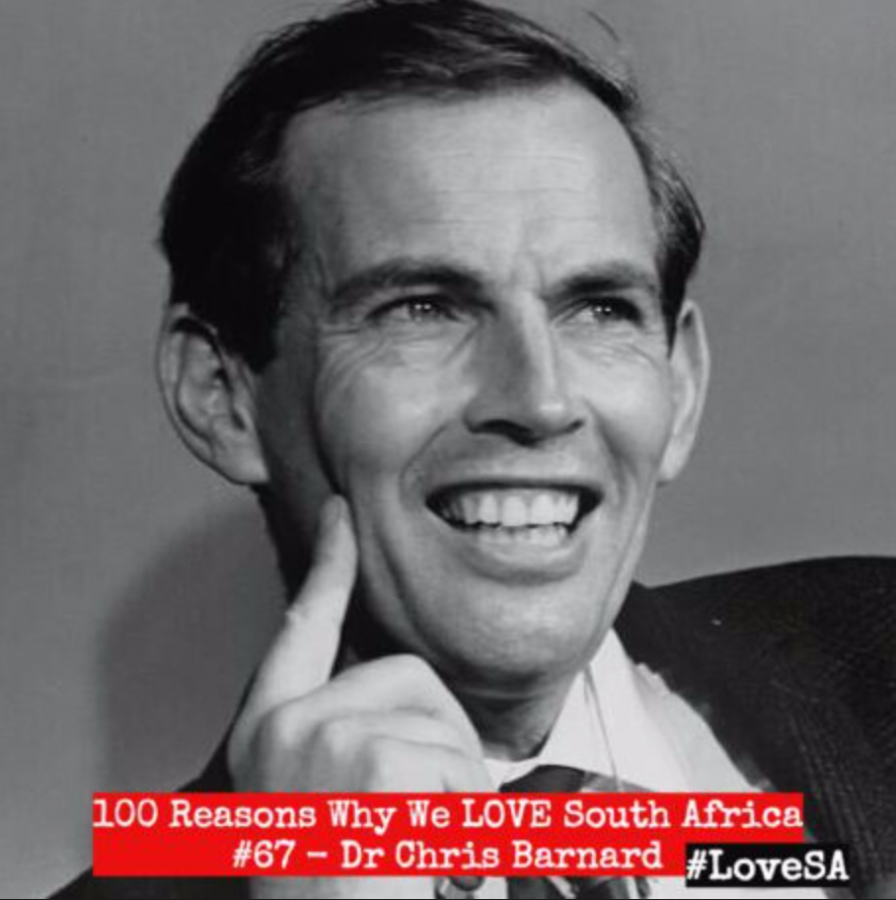 68. Jeffreys Bay: "This gorgeous coastal town in the Eastern Cape, hosts the annual World Surf League event and is listed as one of the five most well-known surfing detinations in the world. With it's relaxed atmosphere and sunny beaches, it is a favourite holiday destination for many."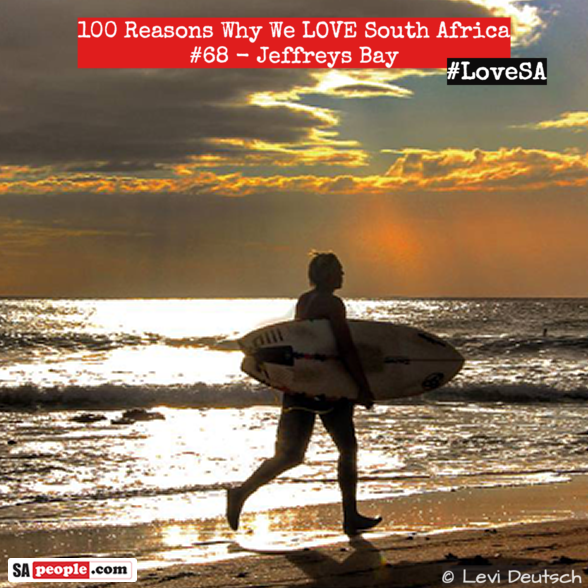 69. Breaching Great White Sharks: "False Bay is one of the few places in the world where Great White Sharks breach when hunting. It is an awesome sight to witness the ferocity of their ascent and the magnificence of these giant creatures hurtling themselves out of the water. This is one of the many remarkable natural phenomena that South Africa has to offer." UPDATE: Worryingly, the City of Cape Town has reported that no great white shark has been spotted for 18 months in False Bay.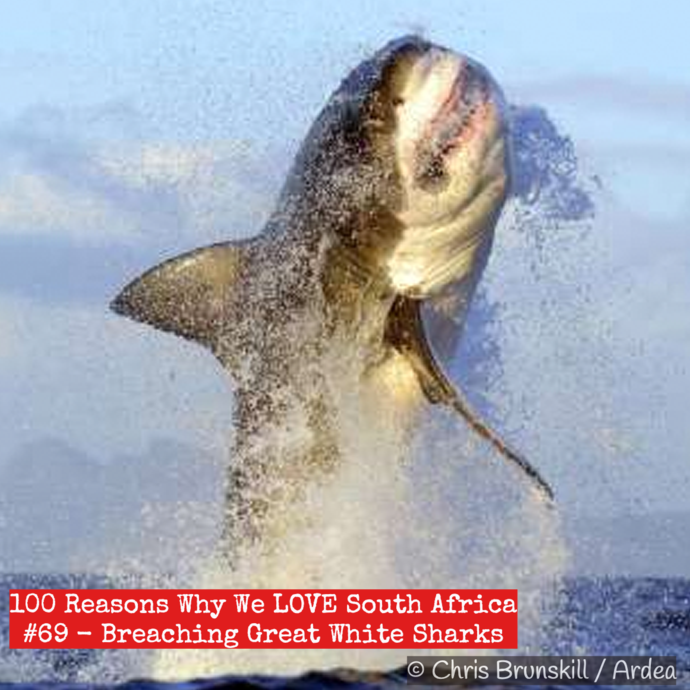 70. Ouma Rusks: "These delicious snacks were first produced in 1939 by Elizabeth Ann Greyvenstyn in Molteno, Eastern Cape. Made from a traditional buttermilk recipe, they are the perfect accompaniment for a hot cup of coffee."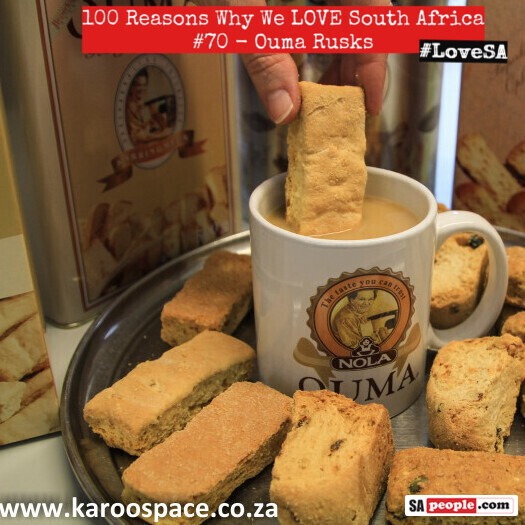 71.Rhinoceroses: "South Africa is home to both black and white rhinoceroses and has the largest remaining rhino population in the world. The animals play a vital role in our natural ecosystem. South Africa also leads in conservation efforts and attempts to curb the ruthless poaching of these magnificent creatures. We can only hope that they will still be here for our future generations to enjoy."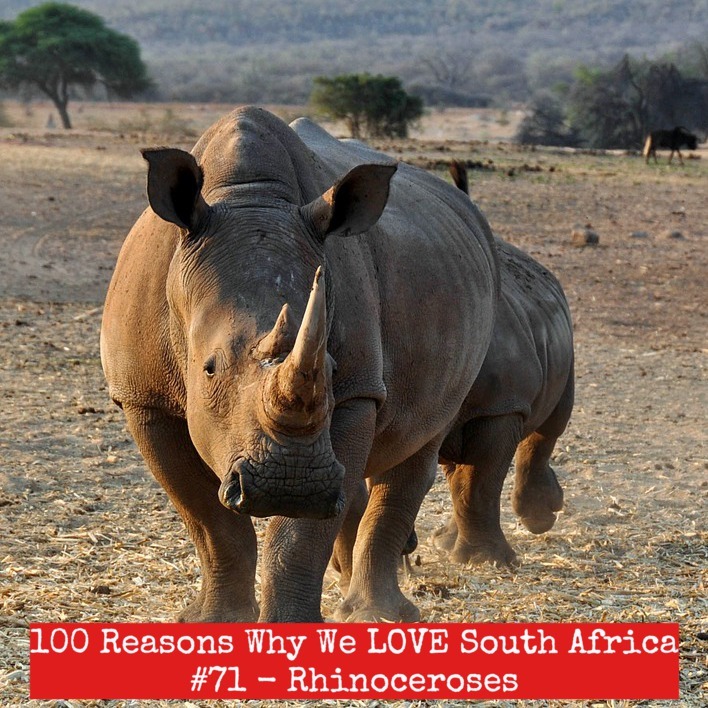 72. Chad Le Clos: World champion sportsman, Chad Le Clos, started swimming competitively when he was just 8 years old. This week he won his 145th World Cup gold medal. We are exceptionally proud of you, Chad!" See article here: https://www.sapeople.com/…/chad-le-clos-wins-again-in-doha…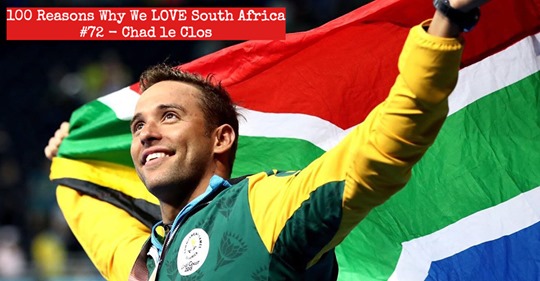 73. Ndebele beadwork: "The Ndebele tribe, although one of the smallest in Southern Africa, is renowned for its colourful attire, distinctive artwork and beautiful beadwork. The beadwork indicates the wearers status within the community." (Pic features world renowned Ndebele artist, Esther Mahlangu.)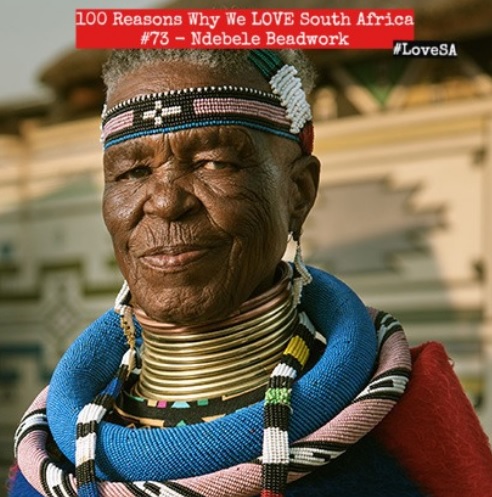 74.