WATCH – Lion attacks leopard in his territory
In this latest animal sighting, male lion catches an unfortunate leopard in his territory. According to the Maasai Sightings, this sighting took place in Masai Mara. A male leopard in Masai mara was caught by a lion pride in their territory and almost paid the price with his life. Unfortunately the leopard suffered serious injuries […]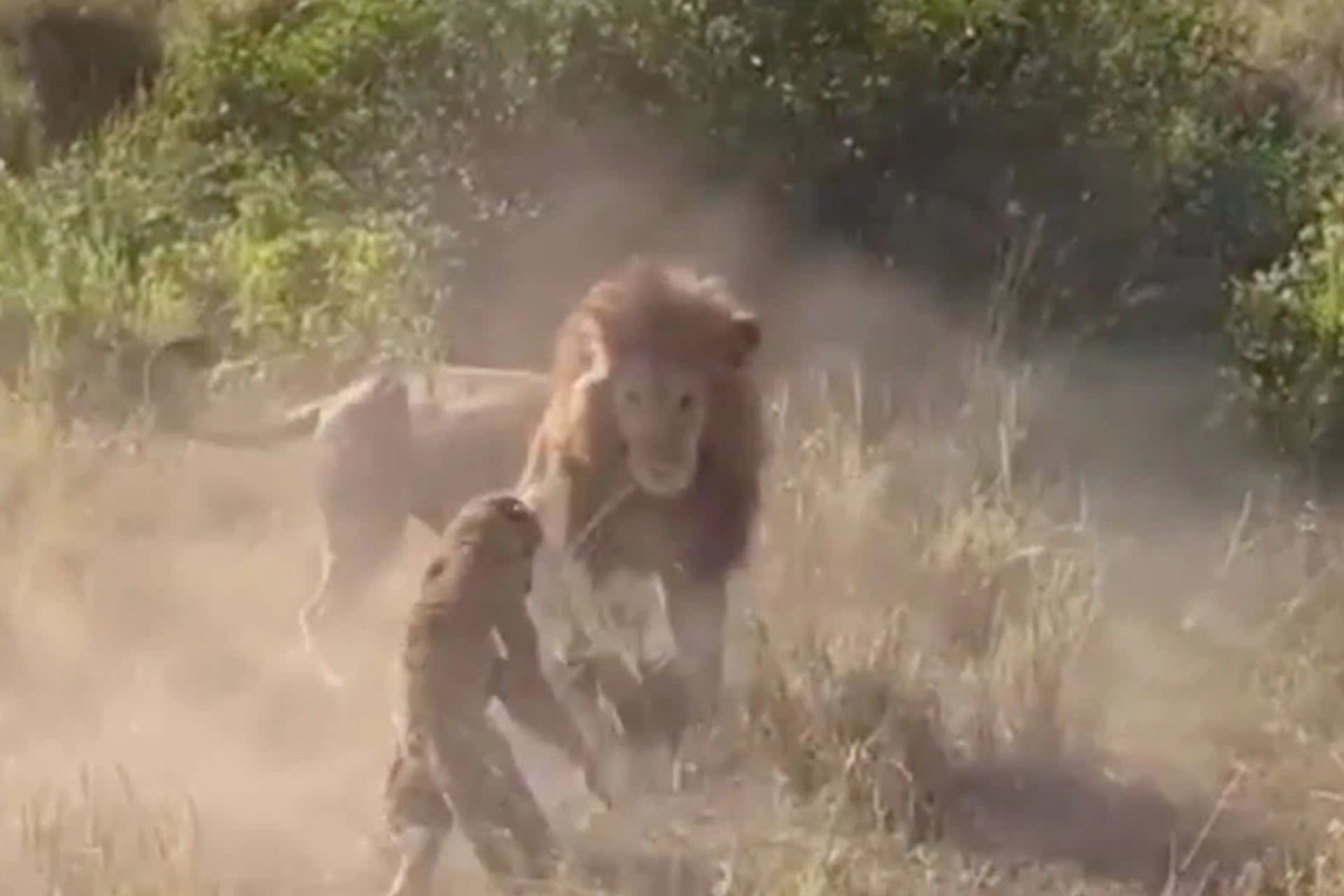 In this latest animal sighting, male lion catches an unfortunate leopard in his territory.
According to the Maasai Sightings, this sighting took place in Masai Mara.
A male leopard in Masai mara was caught by a lion pride in their territory and almost paid the price with his life. Unfortunately the leopard suffered serious injuries and may not survive long after this attack.
An injured Leopard rarely survives because of their solitary life. They depend on themselves to hunt so it becomes very difficult to hunt when one is injured.
RECENT ANIMAL SIGHTING VIDEOS
WATCH | Hyena trying to steal a small kill from lion's mouth
WATCH | Nomadic male lion coalition hunts a buffalo 
ALSO READ: VIDEO – 15 000 unwanted firearms destroyed in Gauteng