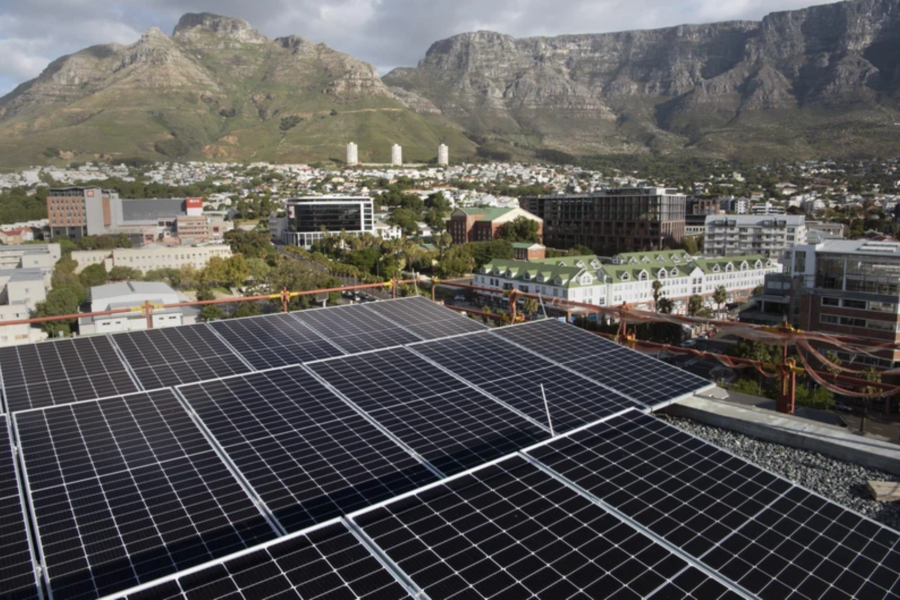 What's the BEST way to finance solar power for your home?
We've spoken to the experts and compared the market to provide you with the best way to finance solar power solutions for your home.
We've covered easy ways to save electricity by running your household shrewdly. And we've shared tips on which home appliances use the most power and which are draining your power unnecessarily. But now we're going to delve into the best way to finance solar power for your home.
TRENDING: 6 easy TIPS to renew your vehicle license online
That's correct, the import of solar equipment in South Africa has gone through the roof in 2023 – R12 billions' worth in the first half of the year. And we were inundated with helpful feedback from our readers about the solar systems they've installed in their homes to avoid Eskom's dreaded load shedding. So, we did our own research and compiled this helpful how-to on the best way to finance solar power for your home.
THE BEST WAY TO FINANCE SOLAR POWER
What'll you need for solar power at home are solar panels, an inverter and batteries. This equipment is not cheap by any means, but if you can purchase them outright, good for you. Otherwise, you will have to either finance them through a loan from your bank or a rental subscription service. Let's look at the bank option first.
SECURED, UNSECURED OR SECURITIES LENDING
If you opt for going through you bank, FNB's head of sustainability, Kival Singh, warns that you have the choice of either secured or unsecured lending to finance solar power for your home:
A personal loan or credit card (unsecured loan) carries a maximum interest rate of 29.25%.
A secured load, typically through your home loan, has a maximum interest rate of 20.25%. Which is certainly the more prudent option.
A third option is borrowing against an investment or share portfolio you have with your bank.
This is known as a securities-based loan and the interest rate won't be as high as the unsecured personal loan but won't be as low as your secured home loan. So somewhere in the middle.
If you default on the latter, however, your lender is within rights to recover monies from your investment portfolio. So beware.
HOW TO USE YOUR HOME LOAN
Make use of funds in an available access bond.
Apply for a re-advance on an existing bond.
Take a further loan within your home loan. But this will bring with it additional registration costs.
Whichever one may suit you, just remember, the best way to finance solar power is to structure it so that you pay the loan back within six to seven years, advises Singh. You should channel any electricity savings back into the home loan immediately to pay it off as soon as possible.
SUBSCRIPTION SERVICES
However, if you're looking for a more short-term, temporary solution, the best way to finance solar power is through a subscription service. There are a host of service providers currently that rent out solar solutions for anything between three to 36 months.
ALSO READ: Household appliances that consume the most electricity
One such company is GoSolr, and chief executive Andrew Middleton says this is the best way to finance solar for your home because it avoids all the high up-front costs of equipment and installation. Makes sense.
FREE INSTALLATION, NO CANCELLATION FEE
If you're looking for an easy, fuss free solar solution for your home, the subscription service is an excellent one. Installation is free and there's no cancellation fee. According to the GoSolr website, monthly subscription rates range from:
R1 399 for a small household with an electricity bill of less than R1 500 per month.
R4 399 for a large household with an electricity bill of more than R5 000 per month.
The newly launched small package includes a 3.6kW inverter, six 450-460W solar panels, and a 5kWh battery. The company says it is perfectly tailored to provide a cost-effective solar option for households on a budget.
SO, WHICH IS BEST?
Well, it all depends on your living situation and needs, now doesn't it. If you're uncertain of your permanence at a particular location (perhaps you're renting), the subscription service is viable. You can upscale your solar solution as and when you need, and Middleton always advises clients to start small and upgrade later.
ALSO READ: Warning over SA air quality: Guess who's to BLAME?
However, if you have a large home in an area regularly impacted by load shedding, cable theft and substation maladies, the best way to finance solar power is through a secured loan. Just keep in mind, solar components like the panels, inverters and batteries typically only have a shelf life of 10-15 years. So, they will require maintenance and upkeep.
ALSO READ: Free entry to CapeNature nature reserves this September
Have you upgraded to solar recently? Which solution did you opt for? If you have any helpful advice, be sure to share your thoughts with our audience in the comments section below. Send an email to info@thesouthafrican.com. Or you can WhatsApp us on 060 011 0211. Don't forget to follow us @TheSAnews on Twitter and The South African on Facebook.