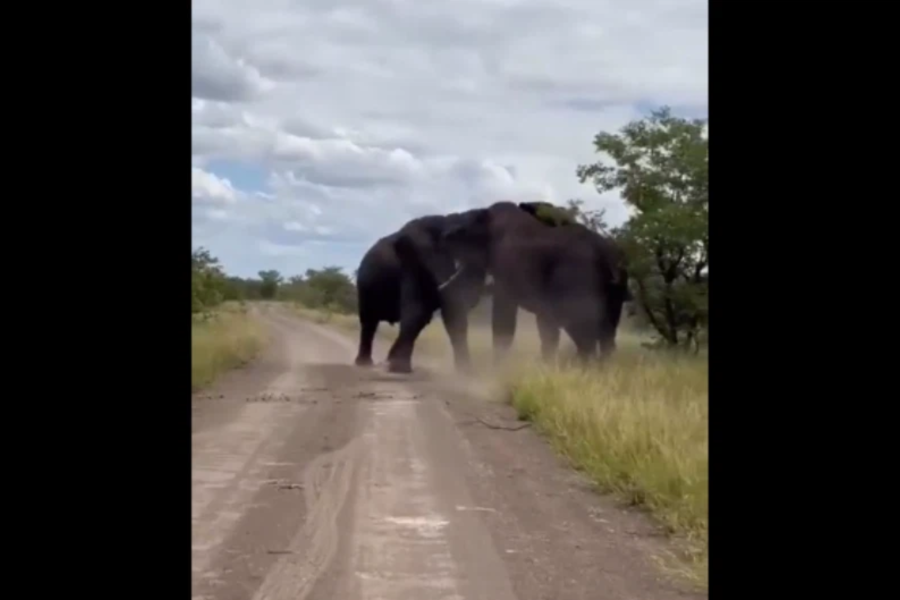 WATCH – An intense fight between two elephants
In this latest animal sighting, two giant elephants push each other and fight with their large tusks. According to a Twitter account, this sighting occurred at a National Park. ALSO WATCH: WATCH – Scary! Lioness climbs into safari vehicle The African elephant is the largest living land animal in the world. An elephant uses its […]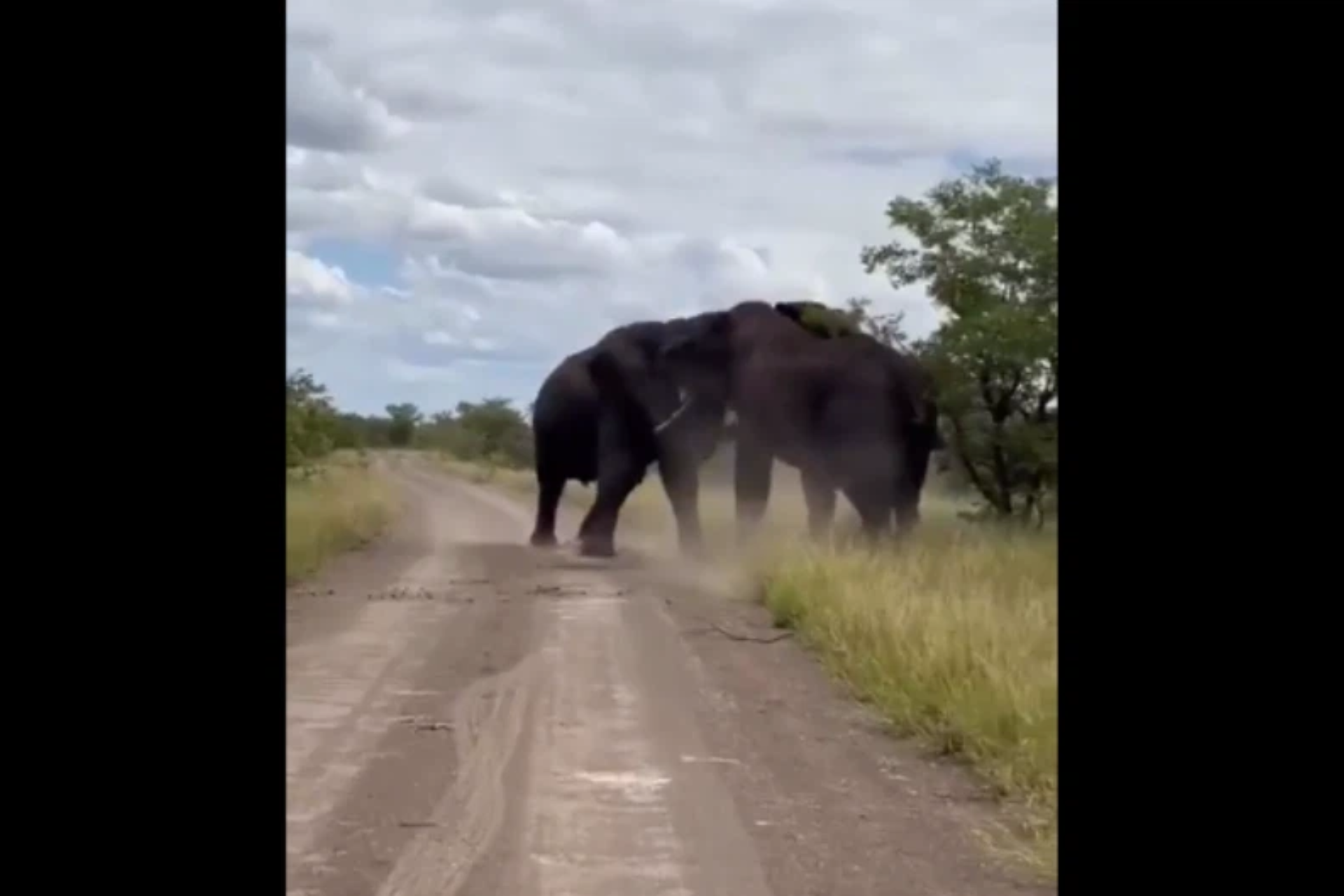 In this latest animal sighting, two giant elephants push each other and fight with their large tusks.
According to a Twitter account, this sighting occurred at a National Park.
ALSO WATCH: WATCH – Scary! Lioness climbs into safari vehicle
The African elephant is the largest living land animal in the world. An elephant uses its tusks for everything from fighting to digging to feeding to marking. Elephants have been known to use their tusks to push over trees, which they feed on. When competing for mates, male elephants will use their tusks to duel against each other violently. More aggressive elephants tend to have shorter, broken tusks than their calmer counterparts. It is not uncommon, however, for an elephant to prefer using one tusk over another and for the preferred tusk to be shorter than its companion.
When two elephants fight, it's the trees that suffer 🐘 pic.twitter.com/aKyDkZSZTq

— Kgoshi Ya Lebowa (@Mothematiks) July 14, 2023
RECENT ANIMAL SIGHTING VIDEOS
WATCH | Pride submits to a marauding male lion
WATCH |  Buffalo headbutts fellow buffalo to save it from lion