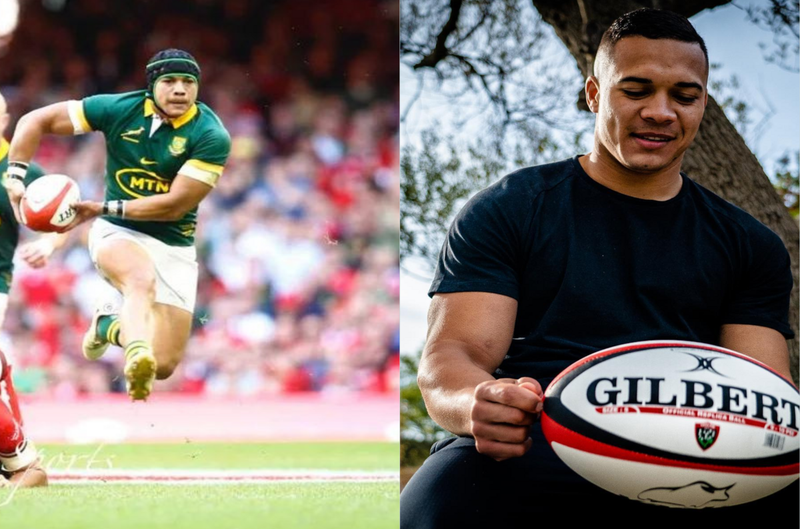 Springbok's 'deadly' wing: Meet Cheslin Kolbe
From his speed and agility to his good looks, here's what we know about Springbok's deadliest wing – Cheslin Kolbe.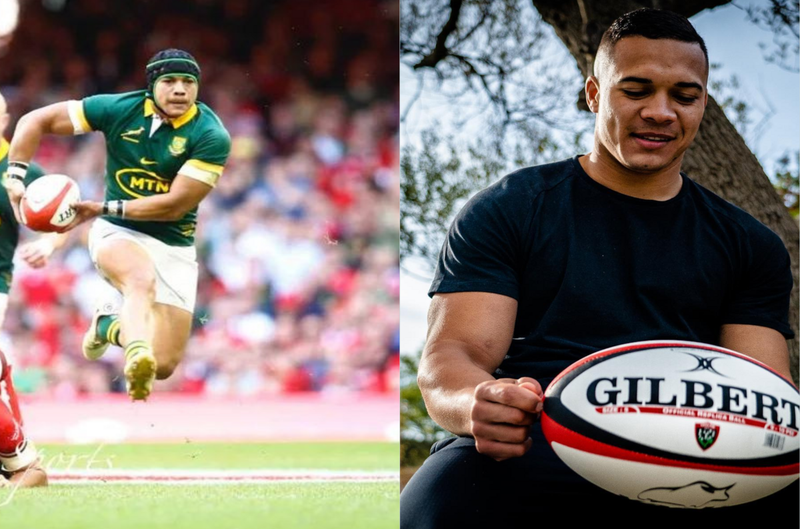 Rugby sensation, Cheslin Kolbe, is known not just for his remarkable skills on the field, but also for his love story and down-to-earth personality, get to know this talented player.
ALSO READ: Who is Themba Zwane? Meet Mamelodi Sundowns midfielder
CHESLIN KOLBE: THE BEGINNING
Born on October 28, 1993, Cheslin Kolbe is now 25 years old according to Briefly. He's a proud member of South Africa's national rugby team and plays for Toulouse in France's Top 14 league. He started making waves in rugby at a young age and played for Western Province in the Under 16 and Under 21 teams.
In 2013, he represented South Africa Sevens at the World Cup Sevens. He brought home the bronze, his lightning-fast footwork earned him the nickname 'Hot Stepper,' and his sidesteps left opponents in awe.
ALSO READ: Who is Kaylin Swart? Meet Banyana's goal keeper
CHESLIN AND LAYLA
Cheslin Kolbe's love story with Layla Cupedo began at a rugby match when he asked for a photo with her. After some Twitter messages and five months of dating, he proposed to her in a heartwarming moment.
The proposal took place on the rugby pitch, with Layla's family holding 'Say Yes' signs. It was a moment filled with flowers and confetti. The couple's wedding was a fairytale set in Stellenbosch, South Africa, with breathtaking views. Their wedding theme was white and gold, with hints of navy blue, creating an elegant atmosphere.
Cheslin Kolbe's daughter, Kylah, stole the show by starting the procession. She pushed a cart that read, "Daddy, just wait till you see Mommy." The cake was a work of art, featuring figurines of Layla tackling Cheslin in his Stormers' shorts, a significant memory from his proposal.
ALSO READ: Manie Libbok: Get to know Springboks talented fly-half
TOULOUSE TIME
In November 2018, Cheslin Kolbe signed a contract with Toulouse, securing his place with the team until 2023. His time in France has been marked by incredible line breaks and fearless defence.
His remarkable performance against the South African Wasps in a match sealed Toulouse's victory. He credits his coach at Toulouse for allowing him to play his natural game, which has boosted his confidence and success.
ALSO READ: 'Miss my dreadlocks': Ex- Kaizer Chiefs star Marco Mthembu
BOKKE BOOST
Cheslin didn't get a chance to play for the Springboks in 2016, but this setback fueled his determination. He's often compared to Damian McKenzie of the All Blacks, but he wants to be known for his unique style of play.
Cheslin Kolbe has become a regular starter for Coach Rassie Erasmus' team, playing alongside stars like Siya Kolisi and Damian de Allende. He's not just an individual player; he shares the glory with his teammates, crediting the forwards for their hard work.
ALSO READ: Lyle Foster: Everything you need to know about the striker
THE DEADLY WING
Cheslin's time in Super Rugby with the Stormers and in Toulouse has made him a seasoned and adaptable player. He can quickly switch positions when needed, like when he took over as scrumhalf during a game when Faf de Klerk was yellow carded.
Cheslin Kolbe is not just a rugby superstar but also a genuinely exceptional person. His love story, his incredible wedding, and his unwavering dedication to his sport make him a role model both on and off the field.