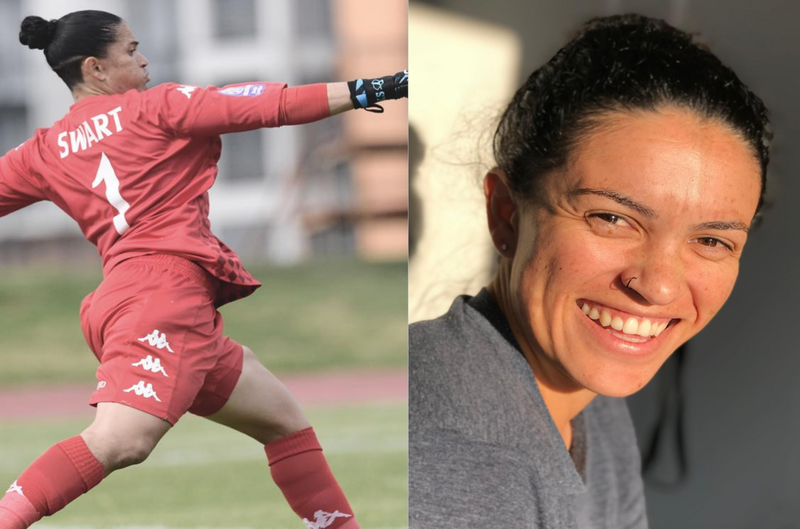 Who is Kaylin Swart? Meet Banyana's goal keeper
From juggling a 9-5 to making history on the soccer field, here's what you need to know about Banyana Banyana goalkeeper Kaylin Swart.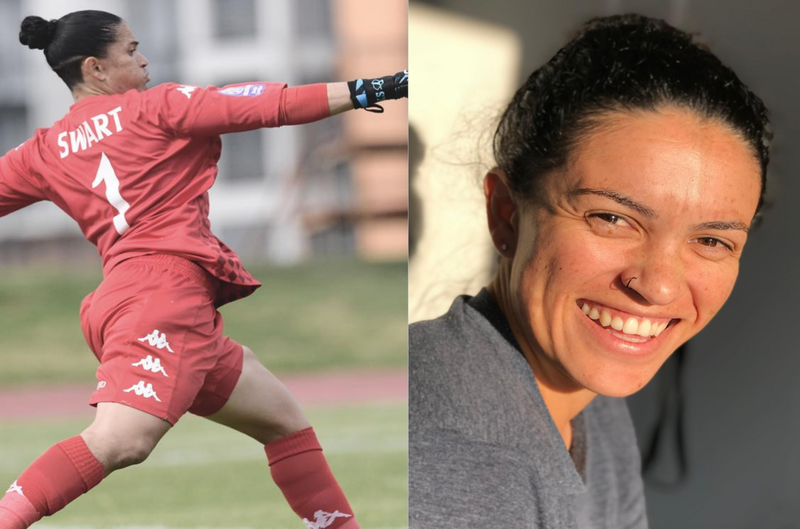 South African soccer sensation, Kaylin Christen Swart, has captured the hearts of fans both on and off the field, her prowess as a goalkeeper is well-known, but there's more to this remarkable athlete that meets the eye.
ALSO READ: Manie Libbok: Get to know Springboks talented fly-half
KAYLIN SWART: THE BEGINNING
Kaylin Swart was born on 30 September, 1994, in Port Elizabeth, South Africa. Her journey to becoming a soccer star began in her hometown. Swart's passion for soccer ignited at a young age according to Times Live.
ALSO READ: Leanne Manas honoured with a Social Impact Award
She started her youth career at Springs Home Sweepers FC and even represented South Africa in the 2010 FIFA U-17 Women's World Cup in Trinidad and Tobago.
At just 15 years old, Kaylin Swart faced the tough task of guarding the goal during the 2010 Under-17 Fifa Women's World Cup. Despite South Africa's struggles in the tournament, she remained resilient.
ALSO READ: 'Miss my dreadlocks': Ex- Kaizer Chiefs star Marco Mthembu
SWART AT COLLEGE
For her college years, Kaylin embarked on a college soccer journey in the United States. She initially played for AIB College of Business but later transferred to Menlo College to join the Menlo Oaks in 2015.
During her time at Menlo College, Swart set numerous records. She boasted the best goals-against average in Menlo College history, earning accolades like All-GSAC honors and Honorable Mention on the NAIA All-American team.
ALSO READ: Lyle Foster: Everything you need to know about the striker
THE BIG DEBUT
Swart made her debut for the South Africa women's football team on 9 July, 2016, in a match against the US football team.Kaylin Swart played a crucial role as the starting goalkeeper for South Africa during the 2018 Women Afcon, where the team reached the finals, only to lose to Nigeria in a penalty shootout.
Kaylin Swart also stepped up into the shoes of Andile Dlamini, the reigning best goalkeeper on the continent, during the World Cup. Her determination and ability to overcome challenges have been commendable.
ALSO READ: Derek Watts' path to becoming a top Carte Blanche anchor
SWART SOCCER SUCCESS
Despite her success in soccer, Kaylin Swart still juggles a 9-5 job with her football career. This highlights the challenges faced by female athletes who often have to manage both professional and sporting responsibilities.
While working full-time from 9 am to 5 pm, Swart dedicates her evenings to soccer training. Her commitment to the sport showcases the determination of South African female footballers.
As Kaylin Swart and her teammates continue to break barriers and inspire change, they are setting a powerful example for future generations of female athletes in South Africa.