Yellow taxis offer cheap rides in Johannesburg
Joburgers are enjoying really cheap point-to-point trips in nifty little yellow taxis that operate in several parts of the city.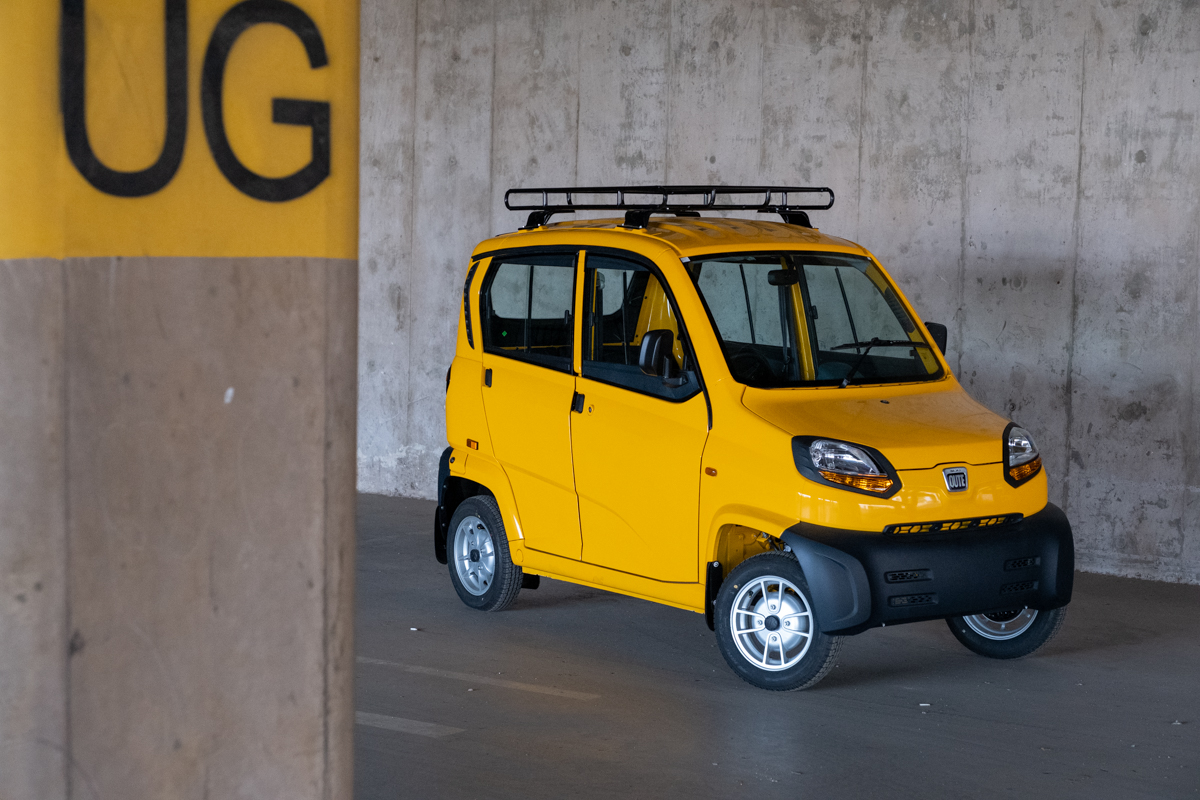 A new fleet of yellow Bajaj Qute taxis now operates taxi services in several parts of Johannesburg.
Though nothing like the yellow taxis in places like New York, Joburg's yellow taxis are becoming quite popular for cheap rides.
They can often be spotted picking up or dropping off passengers in the suburbs of northern and central Johannesburg.
ALSO READ: Johannesburg: World's cheapest city for luxury living!
YELLOW TAXIS OFFER BUDGET RIDES
Popular e-hailing service company Bolt last month launched its economical Bolt Lite rides, on 24 July.
The option exclusively makes use of Bajaj Qute vehicles. The Qute allows for cheaper fares on short trips.
This novel way of getting around the city is proving popular with budget-conscious passengers.
JOBURG ROLL-OUT
Bolt's brightly coloured yellow Bajaj Qute vehicles are currently available for trips in Randburg, Rosebank and Braamfontein.
However, there are plans to roll out the service to other parts of the city in the coming months.
ALSO READ: Record-breaking heatwave: Morocco hits unprecedented 50°C
QUADRICYCLE YELLOW TAXIS
The Bajaj Qute is classified as a quadricycle so technically speaking, it is not a car.
The Qute can however reach top speeds of up to 70 km per hour – not that speed should be of paramount importance for this type of service since budget journeys of around 4km are the vehicle's primary function.
ENVIRONMENTAL BENEFITS OF YELLOW TAXIS
The Qute offers a number of benefits as a taxi. Aside from lower fares for passengers, its fuel efficiency is noteworthy.
Since its fuel consumption is low, its carbon footprint is reduced.
The cost of operating the Qute is low. The vehicle uses around 1 litre of fuel per 35 kilometres driven. It costs no more than R 200 to fill the Qute's tank.
ALSO READ: Two SA cities rank among Africa's most polluted
UPTAKE OF SERVICE
Drivers report brisk business for the new Bolt Lite option.
Passengers appear to be enjoying the convenience and cheap fares offered by this novel e-hailing service in Johannesburg.