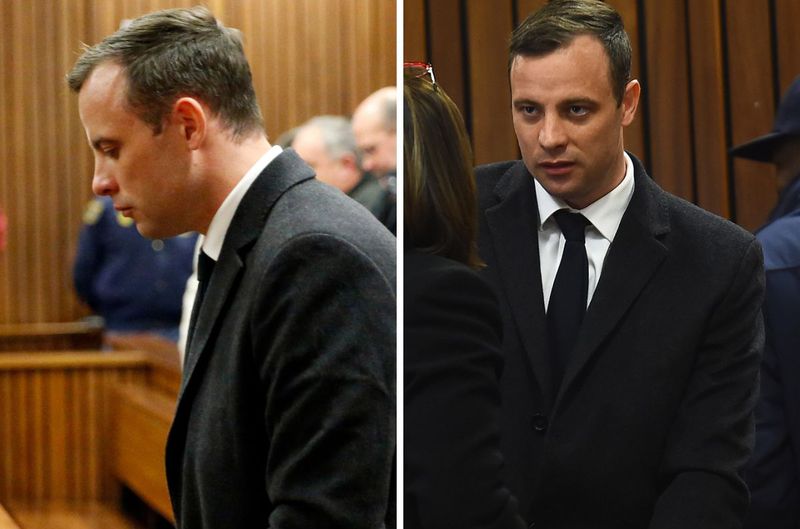 Oscar Pistorius wrongly DENIED parole, claim new docs
According to new documentation by the Department of Correctional Services, Oscar Pistorius DID become eligible for parole 6 months ago.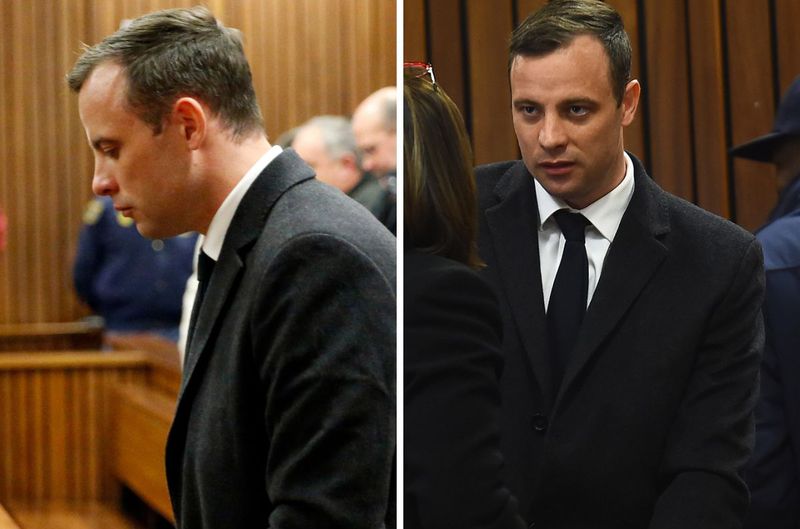 In a bombshell revelation, the Department of Correctional Services (DCS) has admitted that murder convict Oscar Pistorius – who shot and killed girlfriend Reeva Steenkamp a decade ago – DID become eligible for parole six months ago.
The former Paralympian was denied an early release in March after authorities claimed he had not yet served his minimum sentence.
New documents have confirmed that Pistorius was wrongly denied parole after his incarceration dates were essentially mixed up.
Pistorius has approached SA's highest court – the Constitutional Court – to question why his parole application was revoked earlier this year. He's also claimed that his bid was "unfairly" overlooked and that his "fundamental rights" were "infringed."
ALSO READ: 'Not opposing': Reeva's parents on Oscar Pistorius's new parole bid
OSCAR PISTORIUS WAS ELIGIBLE FOR PAROLE IN MARCH
According to the Associated Press, Oscar Pistorius was wrongly denied parole in March over a miscalculation of when he began serving his sentence for the murder of Reeva Steenkamp.
The admission was made in documents submitted to the Constitutional Court by a senior parole board on behalf of South Africa's Minister of Justice Ronald Lamola, the commissioner of the corrections department, and parole and prison authorities.
According to the documentation, authorities accept that Pistorius was eligible for parole during his hearing earlier this year.
ALSO READ: 'Tragic, honest mistake': Oscar Pistorius's brother supports parole bid
On 31 March, the DCS announced that a board had rejected Oscar's parole application.
According to a statement, Oscar was not eligible for parole, as he did not serve his minimum sentence, according to the Supreme Court of Appeal (SCA). Under South African law, offenders must spend at least half their sentence in prison before becoming eligible for parole.
However, Oscar's family and attorney, Julian Knight, have argued that the DCS, SCA, and the parole board had their dates all wrong.
ALSO READ: Oscar Pistorius: Why has he approached the ConCourt for parole?
MURDER SENTENCE AND THE 'MIX-UP' OF DATES
Oscar Pistorius – who shot and killed Reeva Steenkamp on 14 February 2013 – was convicted of culpable homicide in October 2014. This was later upgraded to murder in December 2015. He was handed a six-year prison sentence.
However, the SCA increased his jail term to 13 years and five months following an unsuccessful appeal in November 2017.
ALSO READ: 'This is wrong': Oscar Pistorius's siblings slam court's 'math errors'
Ahead of Pistorius's parole hearing in March 2023, the SCA issued a clarification order antedating Oscar's murder sentence to November 2017 – the date the court imposed his 13-year and five-month increased sentence – and did not consider time already spent in jail before this.
Pistorius's legal advisors argued that his prison sentence actually began in July 2016.
ALSO READ: Pistorius vs Jub Jub: Was athlete's failed parole bid 'unfair'?
WHAT'S NEXT?
According to new documents, justice and correctional service authorities will not oppose the ConCourt appeal from Oscar Pistorius.
They concede that he has "served the prescribed amount of time in prison and should immediately be declared eligible for parole."