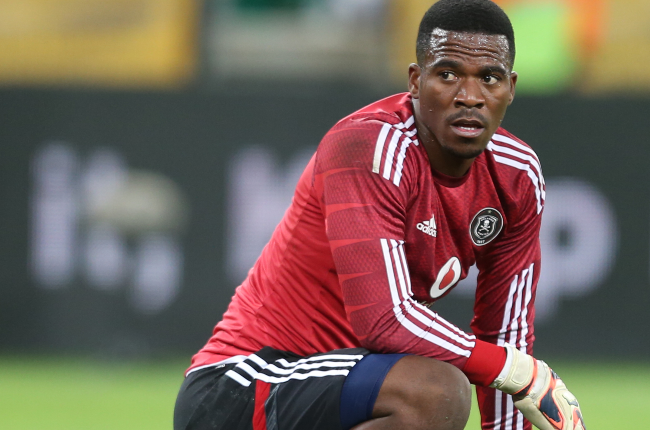 Senzo Meyiwa was already deceased in Kelly's car, neighbour says
Former Bafana Bafana captain Senzo Meyiwa was already deceased in his then-girlfriend Kelly Khumalo's vehicle, according to a statement made by Nthabiseng Mokete who was the Khumalos' Vosloorus neighbour. Mokete took to the witness stand at the North Gauteng High Court in Pretoria on Wednesday, 26 July. ALSO READ: 'I'm not your wife': Zandie loses temper, […]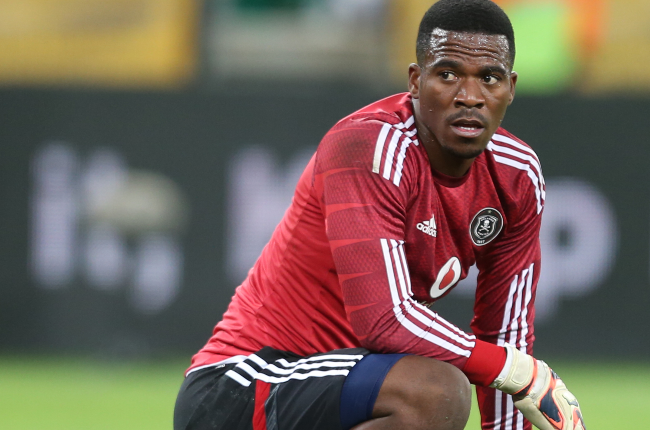 Former Bafana Bafana captain Senzo Meyiwa was already deceased in his then-girlfriend Kelly Khumalo's vehicle, according to a statement made by Nthabiseng Mokete who was the Khumalos' Vosloorus neighbour.
Mokete took to the witness stand at the North Gauteng High Court in Pretoria on Wednesday, 26 July.
ALSO READ: 'I'm not your wife': Zandie loses temper, tells Adv to watch his tone
NEIGHBOUR SAYS MEYIWA WAS ALREADY DEAD WHEN THEY GOT TO THE HOSPITAL
According to a statement Mokete made on 27 October 2014, the day after Meyiwa was murdered, she arrived at the Khumalo house to find Meyiwa already deceased in Kelly's vehicle.
In her statement, she further states that upon arrival, Meyiwa was taken to casualty and after a few minutes the doctor informed her that he had passed away.
ALSO READ: Meyiwa trial: Tweeps call for ex-Pirates star Gabuza's protection
CONTRARY TO ZANDIE'S TESTIMONY
According to the people present in the Vosloorus house in 2014, including Kelly's sister's Zandie Khumalo, the Orlando Pirates goalkeeper was killed when two intruders entered the house and robbed them.
During her testimony in court, Zandie, who was the first witness, said she sat behind the driver's seat, and Mthokozisi and Tumelo were also in the car when Kelly was driving Meyiwa to Botshelong Hospital.
She further said a towel was being used to put pressure on the gunshot wound.
"I noticed his eyes were wide open and he was looking up. I kept touching his face and saying 'Senzo, Senzo, stay with us we are about to arrive at the hospital'. I then lifted his t-shirt and I could feel that he was now cold in his stomach," she said while crying.
ALSO READ: Meyiwa trial: Zandie cross examined over SMSes from Kelly
According to the Ikhwela singer, when they got to the hospital she rushed to the emergency area and asked for help.
"[Hospital employees] came out with a stretcher and I showed them where we had parked the vehicle. They took him out of the vehicle and put him on the stretcher, but you could just see he could not move or do anything. They took him inside and we followed," she explained.
Zandie said they were denied access to the room where Meyiwa was being examined.
"In no time, I just heard my mother crying and that's when we realised things weren't going well. She came to us and said 'U Senzo akasekho' [Senzo is no more]. We all stood there crying and while we were sitting there [Longwe's father] Chicco Twala arrived," she said.
ALSO READ: 'Public figure, the peeper': Zandie praises herself after Meyiwa trial
Muzikawukhulelwa Sibiya, Bongani Sandiso Ntanzi, Mthobisi Prince Mncube, Mthokoziseni Maphisa and Sifisokuhle Nkani Ntuli are standing trial for premeditated murder, attempted murder, robbery with aggravating circumstances, possession of firearms without a licence and possession of ammunition.