Flights to Pretoria? Wonderboom cleared for scheduled flights
Wonderboom Airport in Pretoria has once again been given the green light to handle scheduled commercial flights.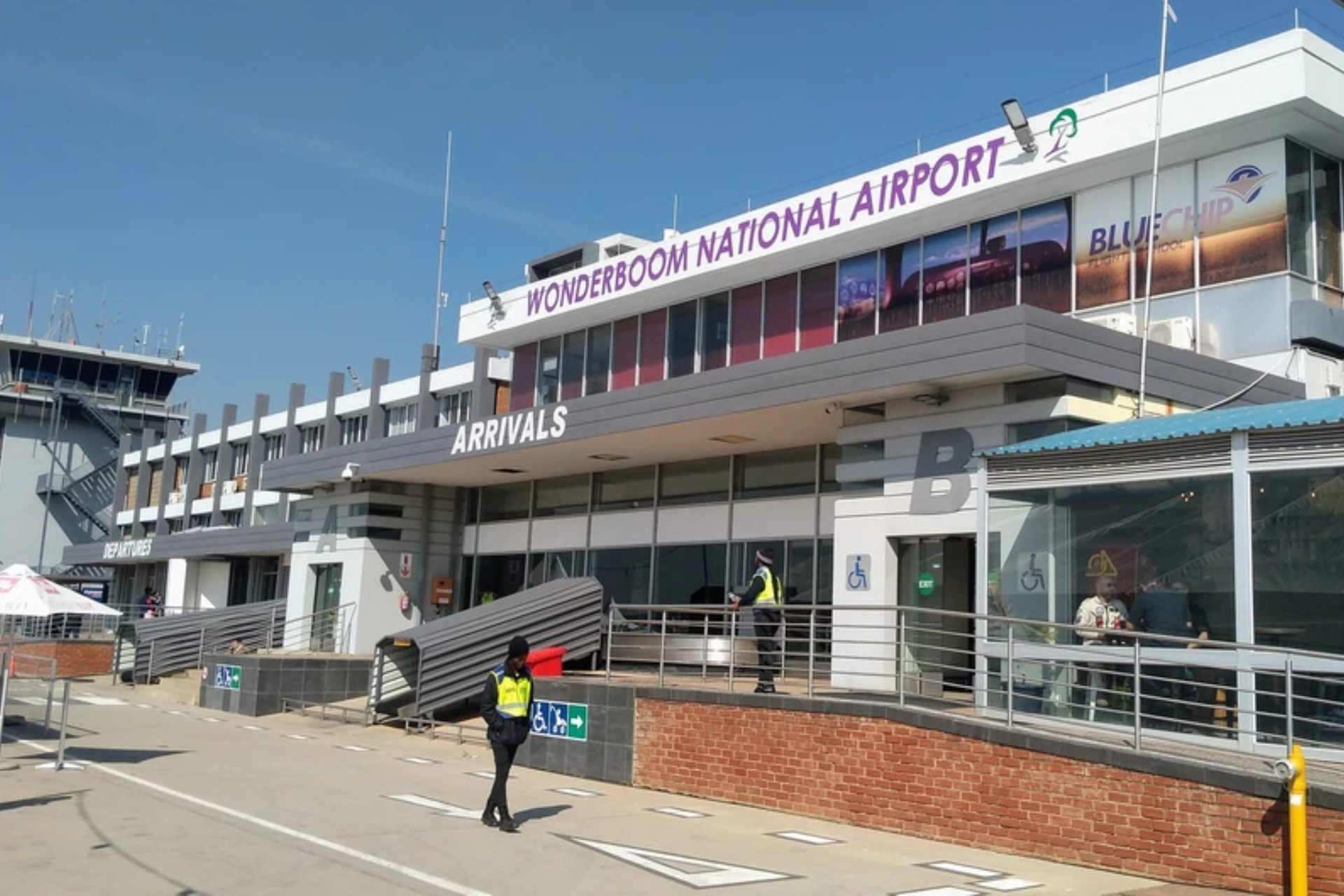 Passengers might in the future be able to fly to Pretoria's Wonderboom Airport if airlines agree to launch scheduled flights to and from this airport.
Following a positive three-month oversight audit by the South African Civil Aviation Authority (SACAA), Wonderboom Airport's aerodrome license has been upgraded.
On 8 August 2023, the airport was reclassified from Category 2 to Category 5. Category 5 status means that the airport complies with prerequisite safety standards for the handling of scheduled commercial flights.
ALSO READ: Ethiopia implements strict crackdown on same-sex activity
LOSS OF CATEGORY 5 STATUS
The airfield located in the north of Pretoria had its ranking downgraded nearly 4 years ago because of infrastructure issues.
These included non-visible road markings, debris on runways, leaking water on taxiways and problematic security infrastructure.
Wonderboom National Airbase was downgraded to Category 2 in October 2019. This meant that it was not able to handle scheduled flight operations.
UPGRADING WONDERBOOM AIRPORT
MMC for Roads and Transport Katlego Mathebe said that Wonderboom's new upgraded status was due to its improved aeronautical infrastructure, safety and security.
"The airport's administrative systems, operational procedures, infrastructure, serviceability of aeronautical facilities and equipment, security measures and other aviation elements went above the minimum thresholds of civil aviation standards and were all found ultra-satisfactory by SACAA." Mathebe said, per the Rekord.
SCHEDULED FLIGHTS
According to the Rekord, Tshwane had been trying to interest several carriers to start up scheduled flights into Pretoria's Wonderboom Airport.    
Wonderboom Airport previously tried to launch commercial scheduled flights to Cape Town. However, these were cancelled in May 2018.
ALSO READ: Airline returns to South Africa after 3-year absence
REVISED AIRPORT STATUS
Mathebe said that the reclassification of the airport enables Wonderboom to handle scheduled commercial services now.
This status, therefore, means that the airport is statutorily allowed to handle commercial scheduled airline services, with satisfactory rescue and emergency services in place.
ATTRACTING INVESTMENT
Having an airport located nearby is often a catalyst for a city or a region's economic growth.
"The current development now allows the city to confidently open its doors and welcome interested airline operators that wish to introduce scheduled flight services at the airport." Mathebe said.
Airports enable the movement of goods and people and thus stimulate economic activity. They also open up opportunities for the tourism sector.