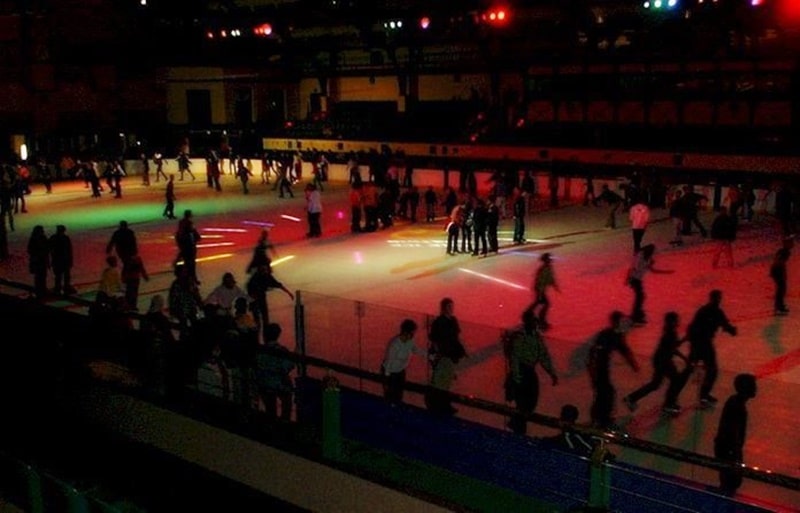 Carlton Sky Rink (Johannesburg #1995)
If you fell on the ice, you had to make fists because some super-jock speed skater would almost certainly skate past you at that exact moment and chop your fingers off. An arm if you were super unlucky. Everybody said so. It happened to people who knew people. No, really. No matter. We were in. […]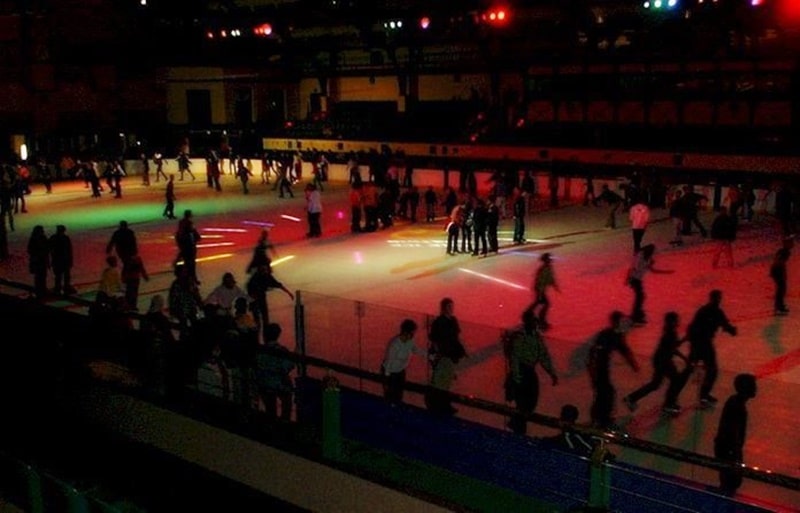 If you fell on the ice, you had to make fists because some super-jock speed skater would almost certainly skate past you at that exact moment and chop your fingers off. An arm if you were super unlucky. Everybody said so. It happened to people who knew people. No, really.
No matter. We were in.
I wasn't the only one thinking about bloody, decapitated body parts as we stood at the foot of Carlton Centre looking up-up-up and up at the great monolith that exuded Johannesburg on any given horizon. Concrete for Africa.
I saw my face in the faces of my friends. Like we'd stepped out of a Japanese cartoon—moons for eyes, unblinking, quivering, with terror-infused reflective orbs eclipsing both pupil and iris. I tried to pull an eyelid closed—just one. I needed the other eye to stay on the lookout. For… But no. Not happening. Probably just as well. This was not the mall, or Boksburg. This was Carlton Sky Rink. Skate or die. Everybody said so.
We looked at one another…
… and allowed the giant to suck us in.
Destiny afoot.
Giggling, holding hands we pushed the button—"sky rink". There was no turning back.
It was day but it was dark. Ecstatic strobes attacked the ice, which was fenced in by hundreds of blue plastic seats—speechless spectators to stories in the sky. Powder-shaped people floated between the rows. Ghosts of the arena or loose forms against the spray of ice and light, I'll never know.
Shoes for skates. Like some weird post-apocalyptic exchange programme that would keep us alive in this strange new world. Skates on. We wobbled like babies toward the ice. Alien babies. Blades, digging into the floor leaving tracks. Blunt.
Then, ice.
"Smells Like Teen Spirit" morphs into "No Limit" then Ace of Base and that sign.
A warning?
Too late.
Clutching the edge…clutching, clutching, clutching. Braver. Hands let go. Cutting corners. Ramming into the side. It's fun. So fun. Around and around. Through the middle. Da-nger-ous. Smack. On the ground. The whites of my eyes pulsate in the reflection of the cold ice, only they're black. Moons eclipsed. Chop chop chop. Blood. Splatter Fists. Fists fists fists. Quick. I'm up.
I'm alive!
We're alive.
Did you know…
…it's skate or die at the Carlton Sky Rink. Everybody says so. No, really. We know people.
We've been there.
f you have a story you'd like to share about South Africa please send it to Andrea via admin@sapeople.com; and visit Andrea's OurFiresideStories.com