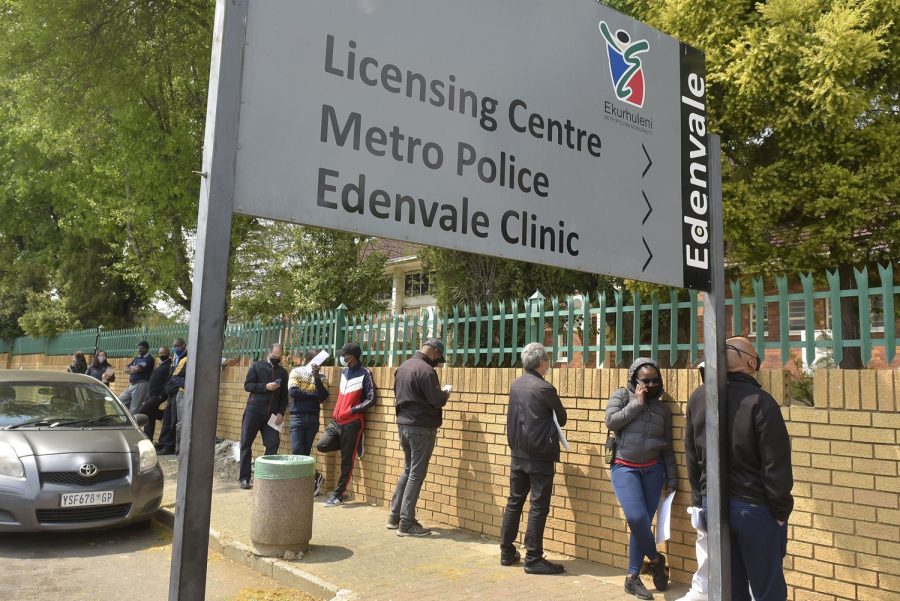 The license, the queue & the photocopy machine
If you're over 60, on a Wednesday you have privilege of appointment to renew your driver's license at the licensing department in Edenvale. My license was due to expire so I decided I would take up the offer… writes Clare Paterson. I devised the perfect plan… …the department opens at 9am and I had a […]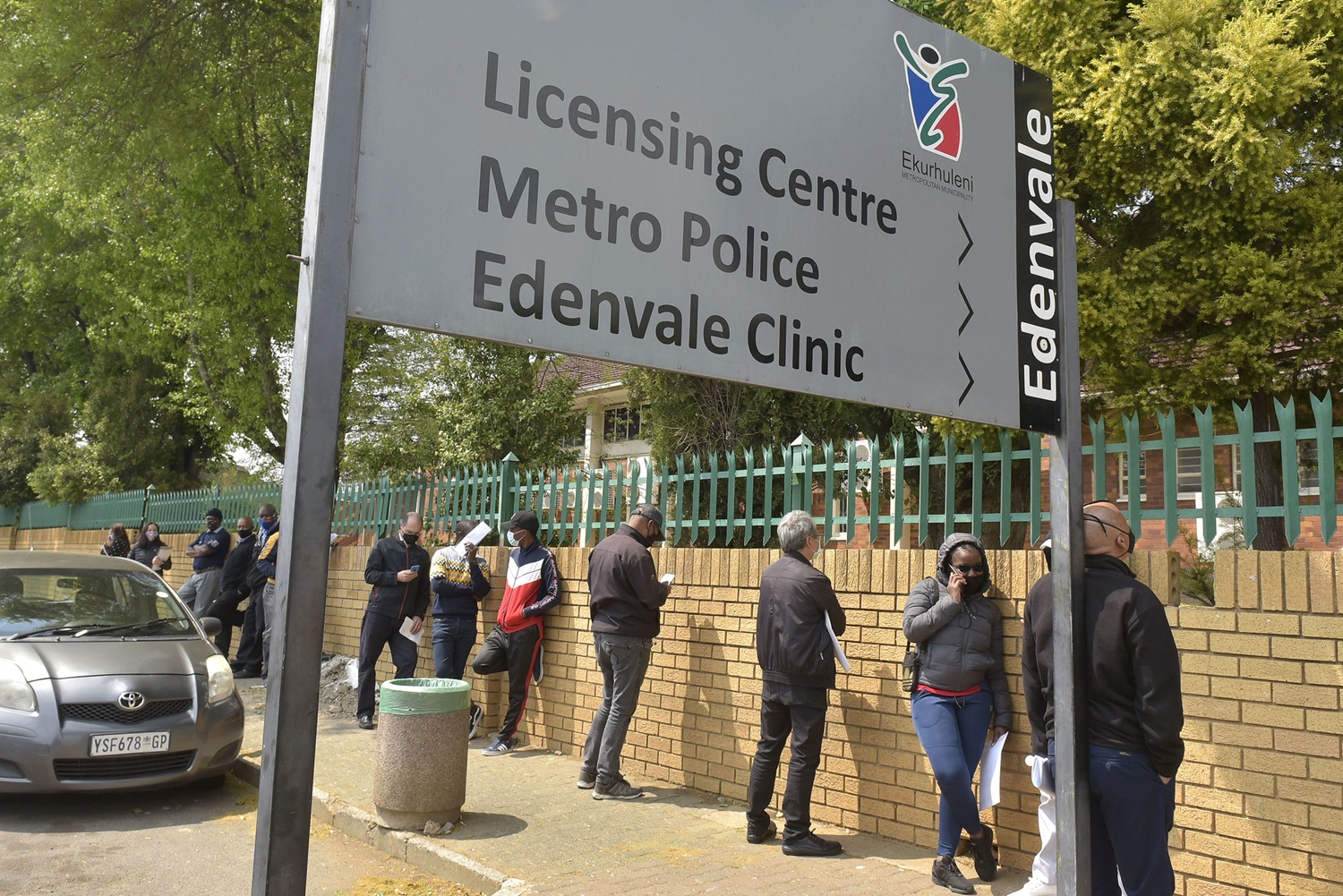 If you're over 60, on a Wednesday you have privilege of appointment to renew your driver's license at the licensing department in Edenvale. My license was due to expire so I decided I would take up the offer… writes Clare Paterson. I devised the perfect plan…
…the department opens at 9am and I had a free morning because the Matrics were writing exams, so I'd leave home at 8:25am, giving me plenty of time to get to by first lesson at school (at 12pm). Three-and-a-half hours' worth of foolproof.
It's pouring African-style rain when I arrive at the licensing department; a queue is already forming and there is no parking anywhere—neither at the department nor in the surrounding streets. Up…down…left…right. No parking. Just as I am starting to vloek under my breath I see a car guard flapping his arms like he's about to take off into the stratosphere; someone is leaving their spot so I zoom backwards and get into position to park. Giving the car guard an emphatic thumbs up I reverse into the spot.
Lekker.
Before I get out of the car, I make sure I have cash and my ID, which is what I'll need to renew my license. I walk to the entrance of the department and am greeted by a concierge of three officials.
"Morning, I've come to renew my license."
The Official replies, "Morning, mamma'" and pointing to a building on the right tells me that it will open at 9am for service but I can queue from 8am. Cool. I'm on it. As I start walking toward the building another official calls out, "Mamma, you know you need a copy of your ID?"
No. I did not know this.
So I'm thinking, "Ag crabs man—I don't have a copy of my ID." If I go all the way to school to make a quick copy, it will take too much time to get back and then also queue, and that's the morning canned. The officials, seeing the consternation in my expression, point to a guy across the road and say, "That man over there can do a copy." The man notices their gesticulations and comes towards us; "No, mamma – I can do a copy." Slightly confused, I ask him, "Where are you going to copy my ID?" And he says, "No mamma, over there by that tree."
A photocopy machine. Under a tree. In the pouring rain.
Okay.
I look across the road to where he is pointing and there is a big tree, with a broken-down bus shelter lurking beneath…and, indeed, a photocopy machine.
I ask the guy how much he charges.
He says, "No, R5 mamma."
I think, "Ya okay—that's not a bad price." I give him my ID book and he runs across the road. I ask the officials at the gate if they have change for R50. They do. Cool—maybe the morning is not a crock after all.
So I wait…
…and the guy seems to be taking his time. Now, I am not known for my patience and I start getting fidgety; checking my watch, shifting my feet, digging in my bag. I tune the officials, "Why's he taking so long?"
"No mamma, he's doing it—don't worry; it's all there."
Then I see him running across the road, in the pouring rain—he's got a copy of my ID dangling over his hand, quite pleased with himself. It's sodden but not too bad, so I thank him and give him R10 (R5 bonus). I gingerly insert the sodden copy of my ID into my bag, making sure it doesn't tear, and I go up to the building on the right.
There's a couple of old toppies standing at the entrance and another official; I say to her, "Excuse me, where do I queue to renew my license? Is it here?" She says, "No, it's across the drive'" and points to what looks like some veranda-looking thing with a tin roof. I take a look and there's a queue of 20 pensioners there. I think: "Ag, crabs man", and I cross to the veranda with my umbrella up, protecting my bag with the rain-sodden ID copy.
As I get closer, I see that there are two queues. I take a walk down the middle and stand at the back…and start to think that this is going to take forever and I don't feel like standing in a queue for forever, even if I've got some time until I have to be back at school. I don't even know if they actually open at 9am—it's all hearsay at this point and it didn't look like much was going up at the front. I'll probably have to wait 15/20 minutes until they even start, and of course, I'm impatient; so I stand there for about 5 minutes and think, no—I'm going to give this a miss. I leave the queue, put up my umbrella, protect the ID doc again (I paid R10 for it—not going to waste that money) and make a move.
I get into the car but see a guy nearby running to towards me and he says, "No mamma; it's not so long—I will queue for you. Wait in your car and I will phone you when it's your turn." I consider his proposition and I say, "Okay, I'll pay you R10 to queue for me."
He says, "Ah no mamma, don't be ridiculous." I say, "Okay, how much do you charge?" and he says, "No, mamma; R200."
Forget it.
I will save my rain-sodden ID for next week.
At least it will be dry by then.
Storyteller: Clare Paterson
Clare Paterson grew up in Durban but moved to Joburg in her twenties, and is currently teaching history at a school in Bedfordview. Her three children and 10 grandchildren live in England; she misses them lots but enjoys visiting her family and jolling around London and the green pastures of the UK. She also loathes standing in queues. 
If you have a story you'd like to share about South Africa please send it to Andrea via admin@sapeople.com; and visit Andrea's OurFiresideStories.com