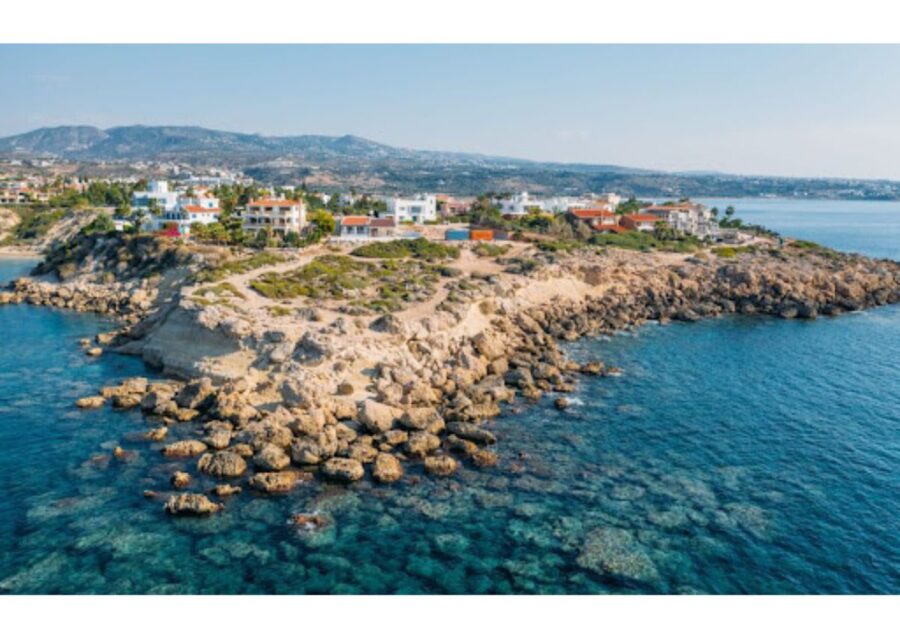 Cyprus Golden Visa for South Africans
Cyprus is a safe and beautiful country with a high-income economy. South Africans can also obtain a golden visa. Here is how.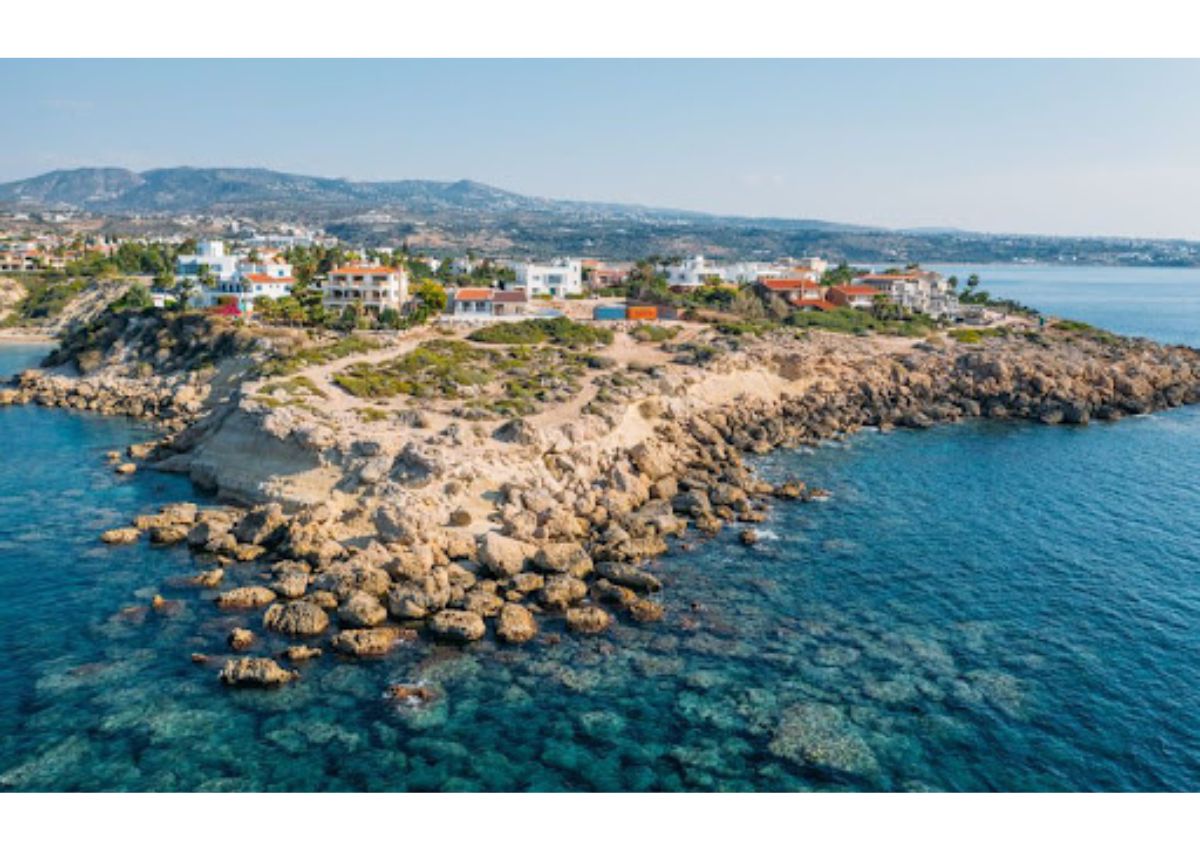 Cyprus is a perfect place to admire the Mediterranean Sea from a villa. Besides being beautiful, the country is safe and has a high-income economy. Wealthy individuals from South Africa can obtain Cyprus permanent residence by investment. 
Often called the 'golden visa', Cyprus permanent residence program requires a minimum investment of €300,000 and an annual income of at least €50,000. Obtaining Cyprus residency takes 3+ months.
5 benefits of the Cyprus Golden Visa
1. Higher living standards.
According to the Human Development Index, Cyprus is among the world's best countries. Cyprus has a low crime rate and a well-developed infrastructure. The European Environment Agency states that Cyprus has the cleanest bathing water among European countries.
Legal residents of Cyprus are eligible for public healthcare insurance. They can visit a general doctor free of charge. The fee for visiting a specialised doctor is €6 only.
2. Tax haven.
There is no tax on global income and inheritance in Cyprus. The corporate tax rate is 12.5%, which is significantly lower than 27% in South Africa.
3. Opportunity for the whole family to get permanent residence.
The Cyprus Golden Visa program is not only for an investor but also for their family. A spouse, children under 18, and unmarried children under 25 can be included in the application if they are financially dependent on the investor.
4. Investment can be returned.
Commercial real estate or share in a local company provides dividends. As for residential real estate, investors can sell it after 5 years of ownership.
5. The prospect of getting EU citizenship.
Cyprus permanent residents can apply for Cyprus nationality by naturalisation after 5 years of living there. The passport of Cyprus allows visa-free travel to 178 countries, which is 62 countries more than the passport of South Africa does.
Requirements for the Cyprus Golden Visa for South African citizens
To qualify for the program, an investor must have a good business reputation and no criminal records.
An investor must have at least €50,000 of income per annum. For a family of four, the required yearly income is €85,000+.
The Cyprus permanent residence by investment program offers to choose from four investment options. Each of them requires at least €300,000.
Buying real estate for residence. Only a new object can be purchased. An investor will also need to pay VAT. The standard rate is 19%.
Purchasing a commercial property. The estate can be offices, hotels, or stores. They are allowed to be resold. Payment of the standard rate of VAT is also necessary.
Investing in a Cypriot company. The company should have at least 5 employees and an office in Cyprus.
Buying Cypriot securities. Investment should go to one of the three state funds: AIF, AIFNLP, or RAIF.
If the applicant chooses to purchase commercial property, invest in a company, or buy securities, they will also need permanent accommodation of any cost in Cyprus.
The cost of Cyprus Golden Visa
Apart from the investment, other expenses include:
Due Diligence — €25,000+.
Legal support of real estate purchase — 1% of the transaction amount; or confirmation of investment in securities — €1,000.
Fee for processing the application — €500 for an investor and each family member.
Issuance of a card — €70 for an investor and for each family member.
Medical insurance — €170 to €380 per family member.
Registration fee — €70 per family member.
Taxes for buying real estate: stamp duty of 0.2%, 5% of VAT for residential property and 19% for other types of property, and €50 for submission of a copy of a purchase-sale contract to the Land Department.
A family of four will spend approximately €420,000 to get Cyprus permanent residence.
Step-by-step process of obtaining the Cyprus Golden Visa
The procedure of getting permanent residence in Cyprus consists of 6 steps.
1. Preliminary Due Diligence.
Immigrant Invest runs its own Due Diligence to detect risks of application rejection. It is confidential and only takes one day.
2. Collecting documents.
An investor provides valid passports, a biography, proof of income, proof of address, criminal record statements, marriage and birth certificates, and health insurance. Each option requires additional documents. In the case of property purchase, an investor needs to provide a contract to prove ownership.
3. Fulfilment of investment conditions.
An applicant purchases residential real estate, commercial property, shares of Cypriot companies, or units of local investment funds.
4. Applying for permanent residence.
Necessary documents and a special application form should be submitted to the Cyprus Migration Service. Processing the application takes 2 to 4 months.
5. Obtaining a residence permit.
Once the application is approved, an investor and their family have to submit biometrics to the Migration Service in Cyprus within 40 days. Within a year, they become Cypriot permanent residents.
6. Keeping the status.
To maintain the permit, an investor must confirm the investment annually. They should not leave the country for more than 2 years in a row. Health insurance and criminal record statements must be renewed every three years.
If an investor resides in the country for 5 years, they have a right to apply for Cyprus citizenship. There is an exam on the Greek language and Cypriot culture in the Migration Service. South Africa and Cyprus allow dual citizenship, so there is no need to give up the first passport.
Key takeaways
Cyprus permanent residency allows South African citizens to move to the country by investment. Here's what to remember:
Living in Cyprus has numerous benefits, including higher living standards and tax optimisation.
The requirements for investors are no criminal record and a minimum income of €50,000 per year.
Four investment options are available: buying real estate, purchasing a commercial property, investing in a Cypriot company, or buying units in Cypriot state funds. A minimum investment amount is €300,000. Additional expenses include taxes, registration and application processing fee, medical insurance, and the Due Diligence check.
Including family members and moving together is possible, but an additional income of €15,000 for a spouse and €10,000 per child is required.
After 5 years of living in the country, investors can apply for Cyprus citizenship. Dual citizenship is allowed, so investors do not need to give up their South African passports.
ALSO READ: South Africa to open e-visas to these 20 countries