A story doing the rounds on social media has it that President Jacob Zuma will get a luxury jet, the most expensively kitted-out one in the world, a Boeing 747-8 with all the trimmings. It's a good story but totally fabricated.
On 22 April, in fact, Armscor, the acquisition arm of the SA Defense Force, put out a tender for the lease of an intercontinental VIP aircraft, although no specifications were given who it was for. News reports at the time said it was for the presidential jet.
The Democratic Alliance's shadow minister of defense, Kobus Marais, was quoted saying "While the exact specifications for the new tender are not publicly available, the RFI stipulated a luxurious aircraft with an interior that meets VIP standards and has a range of 5,500 nautical miles non-stop with 18 passengers on-board, or 7,200 nautical miles non-stop with 30 passengers on-board."
It was well reported late last year that Zuma might need a new jet after his existing one keeps experiencing mechanical problems, which in February caused him to be stranded in Burundi. Estimates put the cost of a new jet at R4 billion, and the DA has said the country can not afford it. In early April, deputy president Cyril Ramaphosa was also left stranded when the presidential plane had mechanical problems.
A story being emailed around about Zuma getting the fantastically luxurious jet starts with the words, "These extraordinary images show an enormous jumbo jet that has been converted into a luxury home for ZUMA !!!!!" It said the plane was said to have cost South African taxpayers $400 million.
In fact, the pictures might not be of a real plane at all. They come from a model concept created by Greenpoint Technologies for a luxury version of the new Boeing 747-8, and are listed under its VIP & Head of State category. According to several news reports last year, using the same pictures seen in this story, Greenpoint had delivered to an unspecified client a single Boeing 747-8 – worth £400 million – with a luxury interior. (See video below.)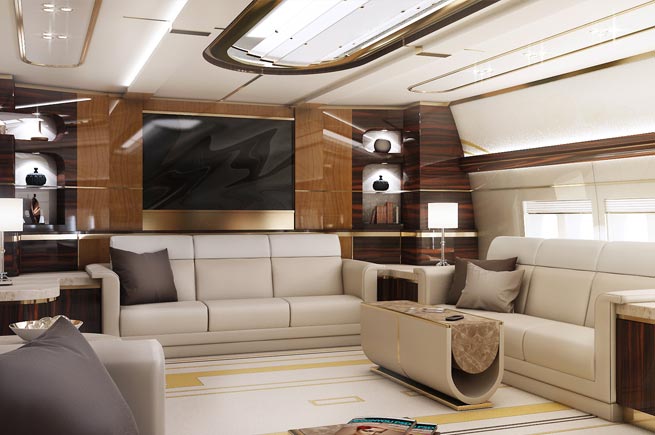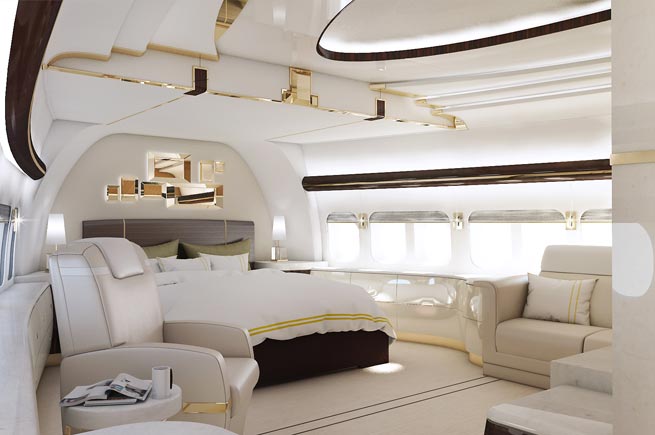 According to a report in Robb Report in mid-2015, "Greenpoint Technologies, a company based in Kirkland, Wash., that specializes in designing and manufacturing interiors for Boeing Business Jets, has embraced this technology (of 3D printing). … Greenpoint's engineers create 3-D models on a computer, then export that design directly to a 3-D printer to fabricate a wide variety of parts. The process is especially useful—and cost effective—for creating custom cabin features with complex designs."
Here is a video of the model concept interior: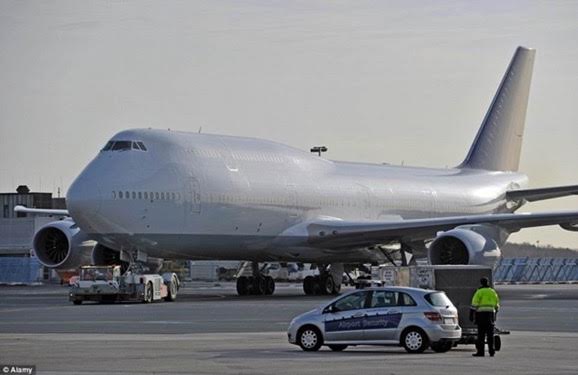 MORE
Zuma Must Reverse Decision to Buy R4 Billion Jet, Says DA
Presidency Denies Zuma Prefers Chartered Aircrafts