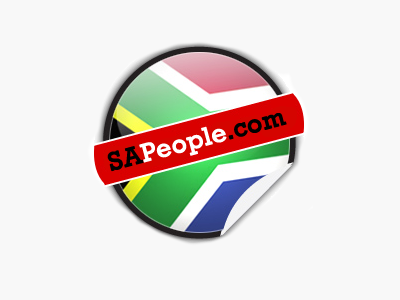 by Anton Cartwright, co-founder of PACE (Promoting Access to Carbon Equity)
I read reports of 2010's carbon footprint with mixed emotions. It should be clear that any quantification of this kind relies on some heroic assumptions but this effort is as good as you can hope for. Unlike previous mega-events (most notably the 2006 World Cup which conveniently ignored most international travel) South Africa has done its best to honestly reflect all emissions in its calculations.
Unsurprisingly then, the footprint is large. South Africa uses dirty electricity, the event will attract 450,000 additional tourists, involve a lot of travel and the construction of cement stadiums – and we have built or refurbished all 9 of our stadiums – which is particularly bad for emissions.
So what? Should we not host the World Cup because of climate change? Even as an impartial soccer observer I can't contemplate a world without a World Cup. For me the footprint highlights one simple thing: if we are going to continue with life (including events like 2010) as we know it we need to act immediately to decouple energy supply from greenhouse gas emissions, mobility and emissions and construction and emissions. We have the technology and capacity to do this, it is simply a case of applying the same urgency and commitment we have seen applied in getting ready for 2010.
How much do we want to do this? It would, by my reckoning, cost around R200 million to off-set the 2010 emissions by investing in renewable energy and energy efficiency projects. That is a large investment, but it is a fraction of the cost of our cheapest stadium, and you don't have to be a Rhodes Scholar to work out that renewable energy is likely to make a longer and more positive contribution to South Africa's future than many of our stadiums. For R200 million South Africa would receive more positive climate change PR than any event previously. That's a bargain in a world that will become increasingly tetchy with the worst greenhouse gas polluters like South Africa. It's also a bargain in terms of escaping the health costs, water shortages and low levels of employment that are associated with the way in which South Africa currently generates its energy.
2010 is going to be a great event, but lets use the confidence, momentum and investment that it gives us to reposition our economy on a more sustainable footing. If we can pull a mega-event such as 2010 off, we are more than able to switch our economy, society and the way we build infrastructure onto a less greenhouse gas intensive trajectory. That way when we host the 2024 Olympics the associated footprint won't be as newsworthy!
For more information and to calculate and find out how you can offset your own greenhouse gas emissions, please visit PACE's website www.carbon.org.za