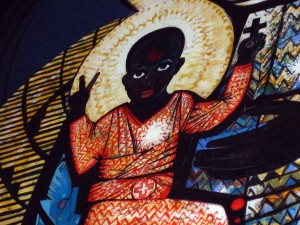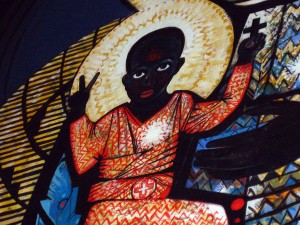 If you're in Johannesburg and free this weekend – P.A.S.T. Experiences would like to invite you to "experience Soweto the way we all should"!!!
The day will begin when you board Joburg's newest public transport system – the Rea Vaya which will take you to Soweto! Meet the locals and have a relaxing journey on the bus. This incredible trip will take you out of the city and past some wonderful sights; Soccer city (Joburg's new World Cup Stadium), Orlando Stadium (home of the Orlando Pirates) and much more.
You will then arrive at Thokoza Park – here you will learn more about Soweto – its history, events and turbulent past. PAST Experiences will take you on a short walk to one of the most famous sites in Soweto – Regina Mundi. This catholic church has played an integral role in the history of Soweto and South Africa – and a tour will bring to life the role it famously played in the Soweto uprising. You can then look at the wonderful curios on sale around the church (bring some spending money!) After this tour you will be taken back to Thokoza park…and here the real Soweto experience will begin.
Spend a couple of hours the way locals do! A braai will be ready and organised and you can chill, mix with the locals and eat some pap, shisha nyama (meat) and chakalaka- a vegetarian option is also available. A local beer is included in the price.
Details: Saturday 30 January at 9am. Cost is R180 and booking and payment are essential before Thursday 28th Jan.
Contact Past Experiences on:
past.experiences@hotmail.com
Office Phone Number: 011 678 3905
Fax: 011 478 3647
Cell: 083 701 3046
Note: PAST Experiences says "please do not bring any valuables (cameras welcome but be careful please!), also do bring comfortable walking shoes, lots of sun cream, water and an adventurous spirit."