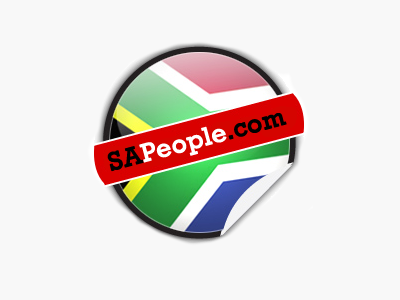 (Scroll down to view a collection of the best pics on Day One of Jacob Zuma's state visit to London.)
Eish. We hate to keep putting Jacob Zuma in this section – but sometimes he does put his foot (and other body parts) in it!
Today he's in London meeting the Queen, and making headlines with comments like labelling his hosts "old fashioned imperialists".
JZ is in London for a three-day state visit, accompanied by one of his three wives, Thobeka Madiba Zuma, whom he married in January (and who happens to be 33 years younger than the 67-year-old President).
Some of the British press have drily commented on the irony that a man who has been married five times, fathered approximately 19 children, fought off corruption charges and been acquitted of rape will dine with the Queen in Buckingham Palace's ballroom.
These media observations haven't gone down that well with Mr Zuma who has retaliated with an attack on the British. He is quoted by The Star as saying: "When the British came to our country they said everything we did was barbaric, was wrong, inferior in whatever way. Bear in mind that I'm a freedom fighter and I fought to free myself, also for my culture to be respected. And I don't know why they are continuing thinking that their culture is more superior than others, those who might have said so."
And while many commenters on British news sites have agreed with Mr Zuma's sentiments, at least one has said "the moron goes to England to try and garner more money and then starts insulting his hosts, I wonder if he feels that he has succeeded in his quest".
The South African President's entourage to London includes more than 200 business figures and 12 ministers, with the strategic aim of encouraging foreign direct investment.
Part of Zuma's agenda is to reassure British corporations that South Africa's economic policies will not be tweaked. "We are saying to business that these are our policies – come to South Africa and create jobs. If you are unable to articulate that, there will be no jobs, there will be no investments," he is reported as saying.
Mr Zuma will also hold talks with Britain's Prime Minister Gordon Brown tomorrow to discuss Zimbabwe, climate change, the global economy and the 2010 World Cup.
Regardless of the controversy caused so far (which of course the British press loves and feeds), Zuma's visit to London has certainly created some fantastic photo opportunities. We've put together some of the best so far for you below. Most of them include today's Horse Guards Parade and the state carriage ride along Pall Mall to Buckingham Palace, in which Mr Zuma and his wife were joined by the Duke of Edinburgh and Queen Elizabeth II. Beneath these photos is a pic of Zuma leaving Westminster Abbey which he also visited today, as well as a photo with Dali Tambo and his wife Rachel outside the house in Muswell Hill, London, where exiled African National Congress (ANC) leader Oliver Tambo used to live for 30 years.